As the great winter feasts approach, brewing season is in full swing. Henry's youngest son Mark helps his father take inventory of last year's stock.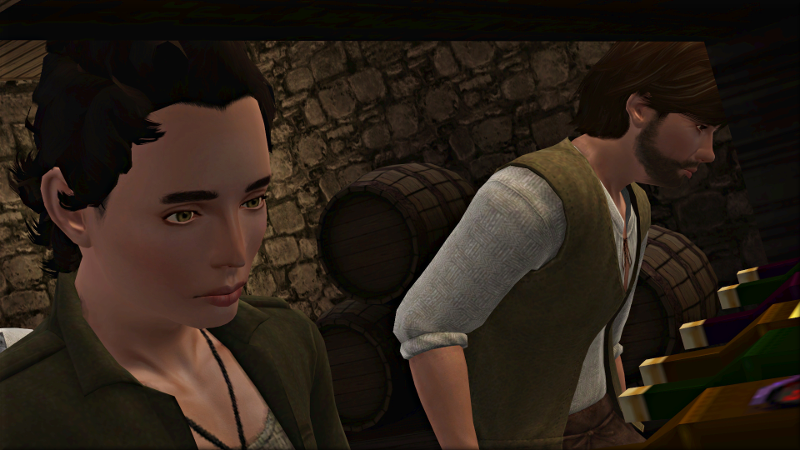 Upstairs, Mark's mother is entertaining the baker's wife and eldest daughter.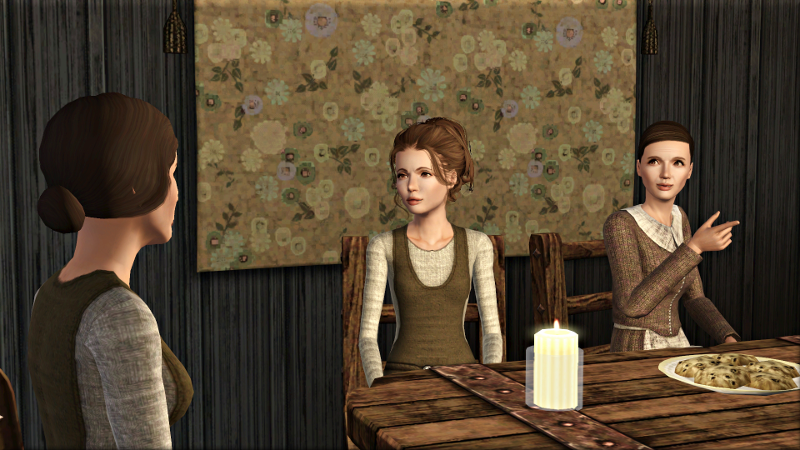 They have brought over the two younger baker children, Oriel and Adam, to gather soul cakes with Mark's sister Aphra.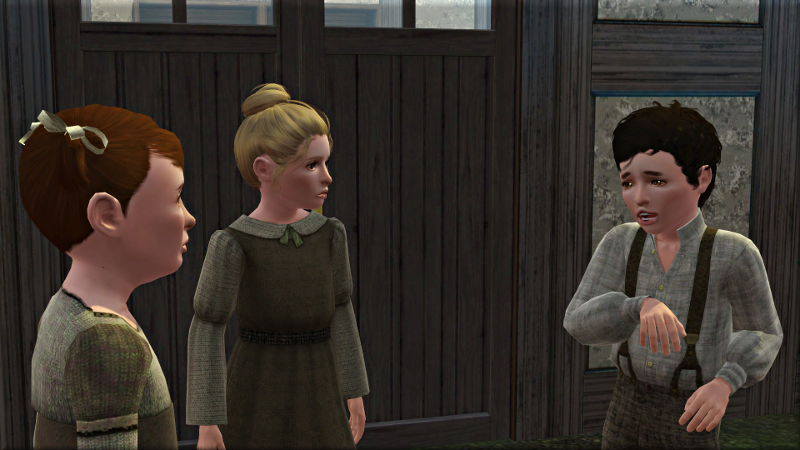 Aphra is a little shy around the other children. Mark understands; he was the same way when he was her age. Before she heads off, he and Richard each give her a big hug.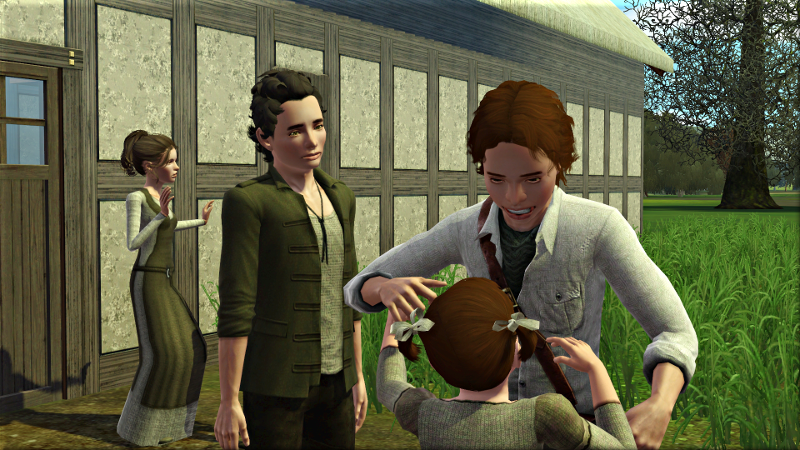 While the children are making their way around the houses, there is a visitor at the brewery. It is Mark's other brother Ralf, down from his lordship's kitchen with a basket full of soul cakes, and a request that they all remember the baron's late wife in their prayers that night.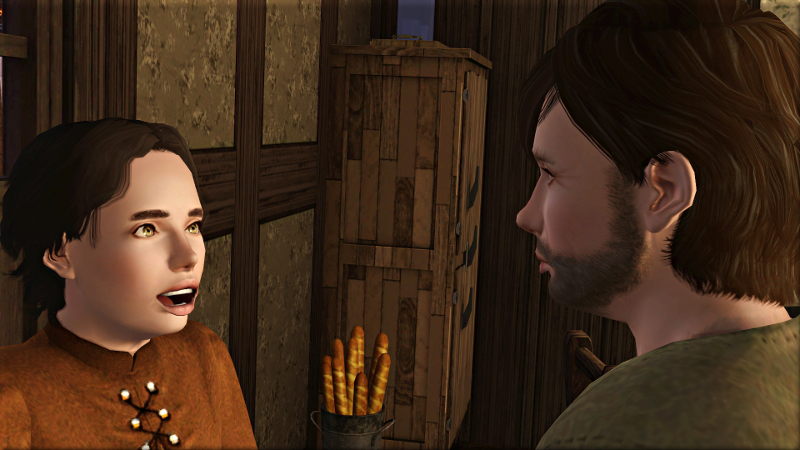 Everyone is glad to see him.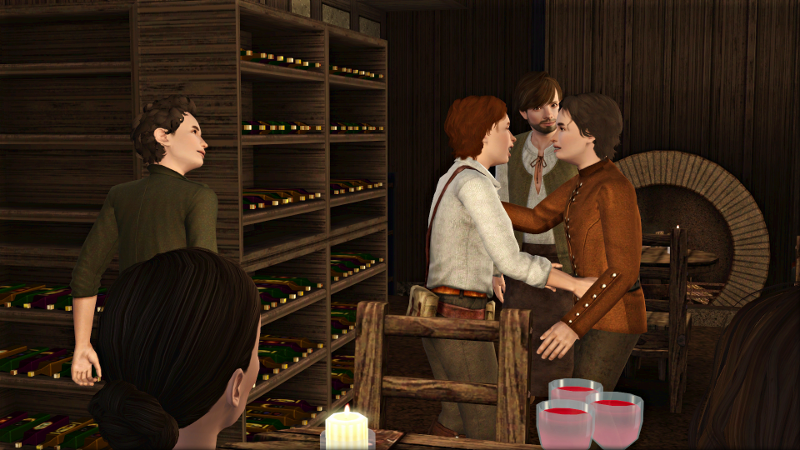 Ralf turns a little sheepish when he notices Tephna, but she rushes to him and hugs him tightly.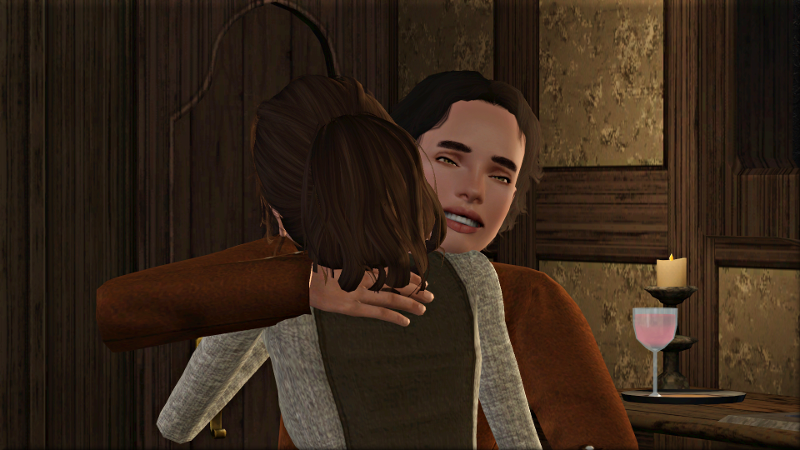 She has details for him about her father's garden that he longs to hear.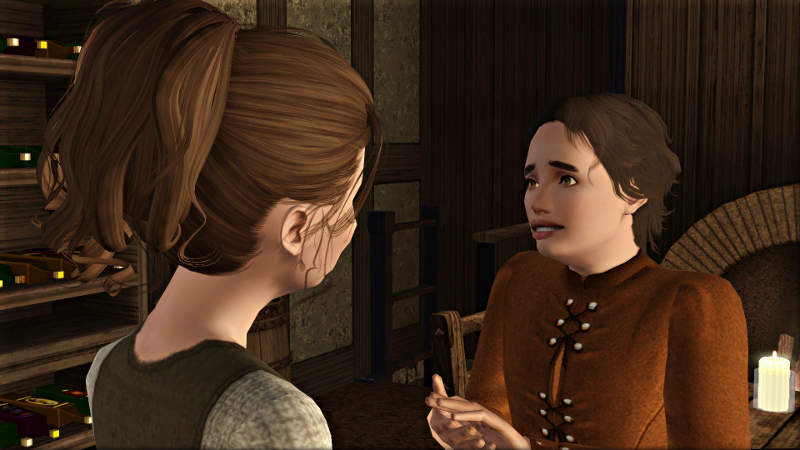 She must tell him tomorrow, he says. That is the other reason for his visit, to invite them to Lord Snordwich's All Soul's celebrations the following day. It has been half a year now since her ladyship passed, and her husband is ready to set aside his mourning clothes and honour her memory with a feast for all his tenants.
The family leaves a lantern burning in the window that night. If her ladyship gets lost on her journey to the afterlife, this will help light her way.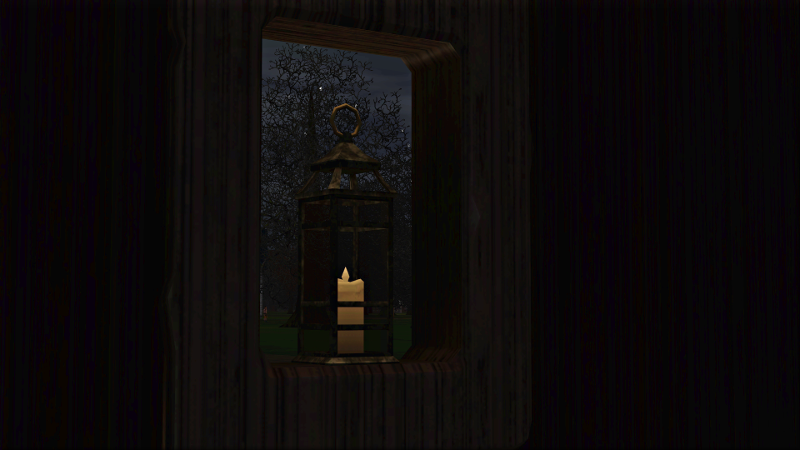 In the morning, Richard puts on the jacket Ralf gave him last year, newly dyed by their mother.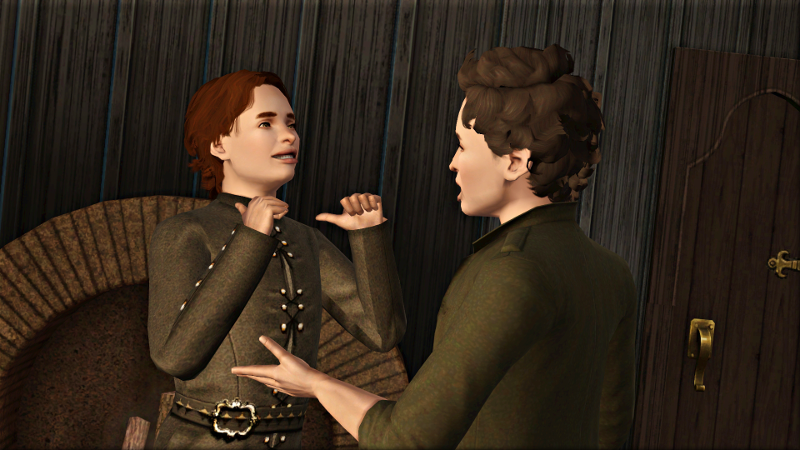 After church, they make their way up to Plumbob Hall. At the high table, Lord Snordwich, his daughter-in-law, and his household knights and squires are all dressed in white and grey.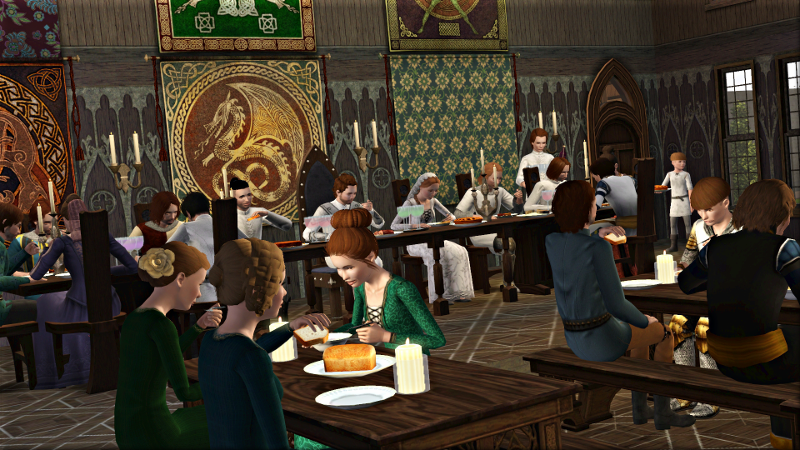 Between dishes, there are speeches and songs. One little boy sings especially sweetly.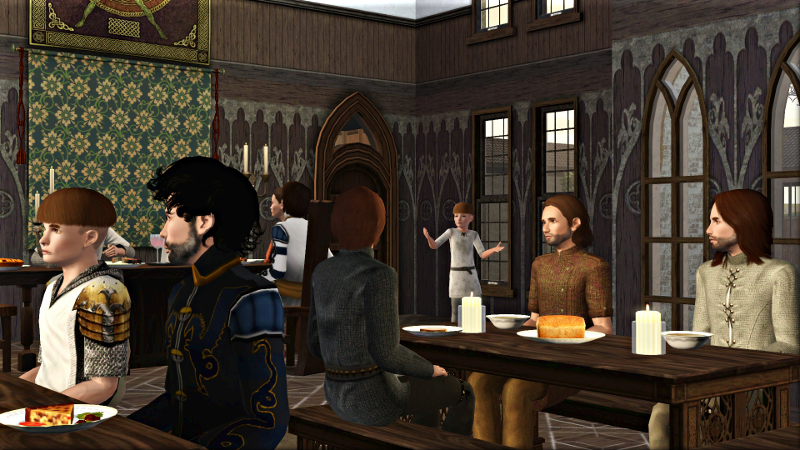 Mark always feels out of place at big events like this, but he is glad to be sat at a table with his brother Richard and friends Gilbert and Hugh.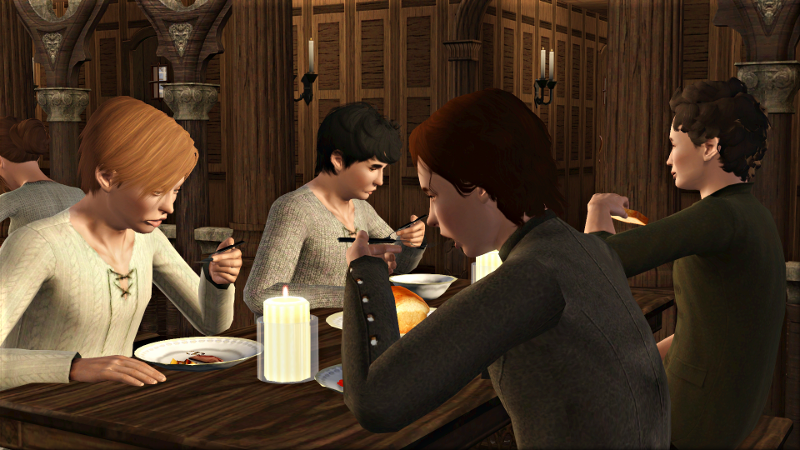 He hopes that Aphra is all right, seated so far away from her big brothers. She will be enjoying the spiced fruit loaf at least; she has their father's sweet tooth.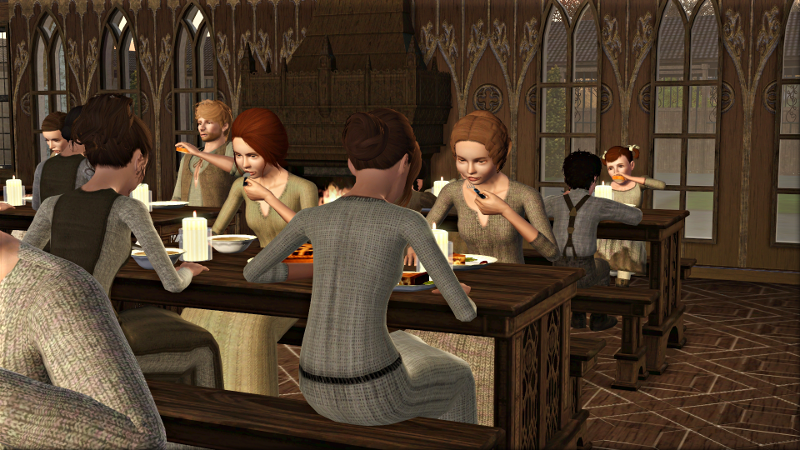 After the meal, the servants of the lower household offer them drinks in the buttery. Mark feels much more comfortable in this smaller room.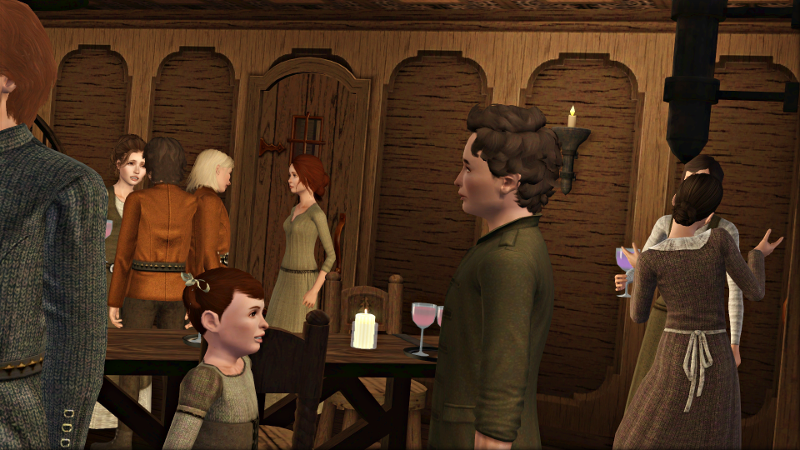 Richard, conversely, loved the hustle and bustle of the great hall. He talks all the way home about the succulent roast beef and delightful music. And Master's Roger's wife looked especially fine, he declares, as he and Mark get ready for bed. Some of the gentlemen's daughters were exceedingly beautiful too—the one with the yellow flower in her hair, and her dark-eyed friend.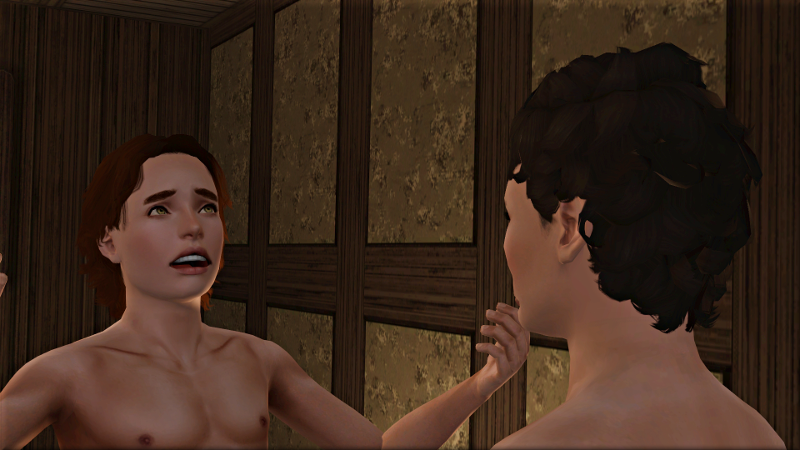 Mark listens patiently. This is just Richard's way. In a day or so he will have forgotten these highborn ladies and be head over heels for each of the village girls.
The following morning, work begins again. There are always plenty of hungry travelers to serve at this time of year.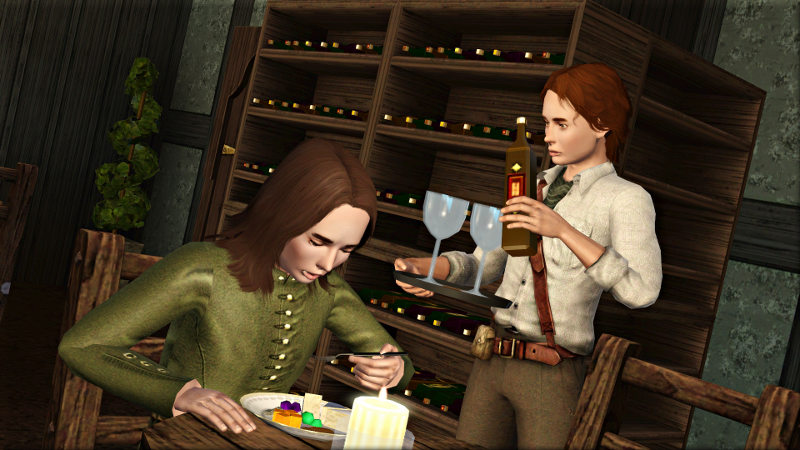 Between guests, they go down to the cellar to turn their grapes and plums into bottles of nectar.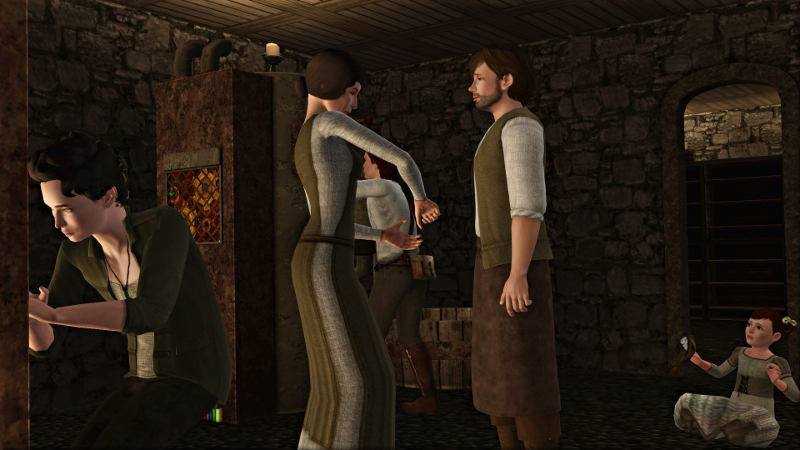 Mark turns the heavy machinery with ease.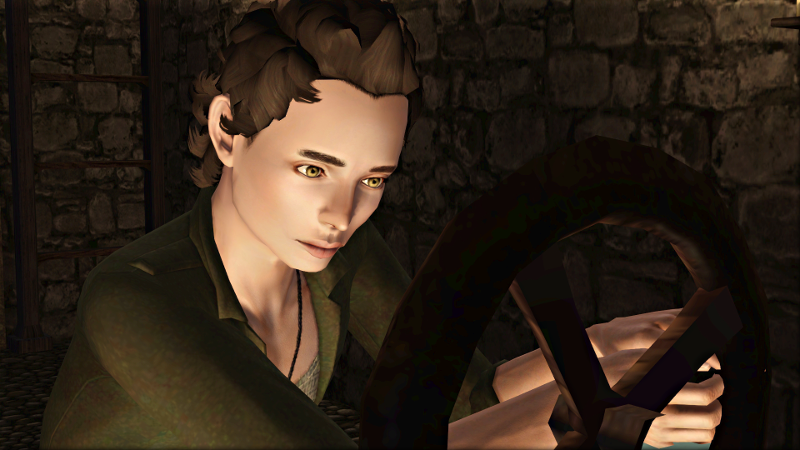 Richard is fascinated by the process at first, but has no patience for it. He wants to see each batch finished as soon as it goes in, and drink it as soon as it comes out.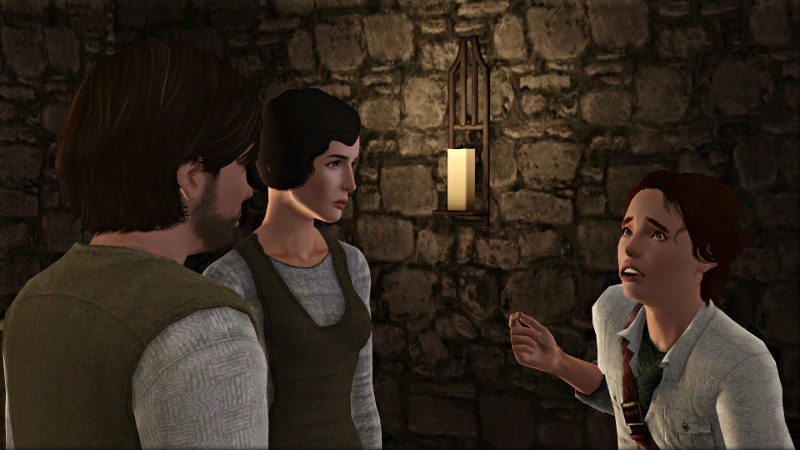 While they work, the boys' mother asks Mark what he thinks that Aphra would like for the Feast of the Children. A new set of mittens perhaps, or a little toy?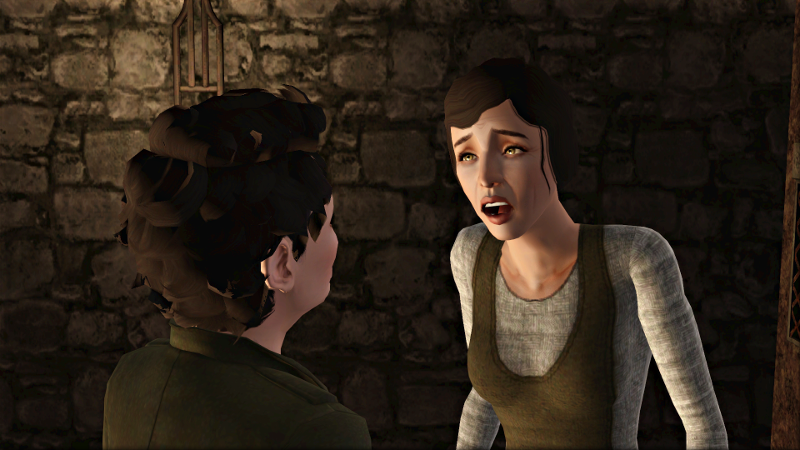 Mark considers for a moment, then tells her: a box of treats to feed to Speckle. His sister loves nothing so much as that horse.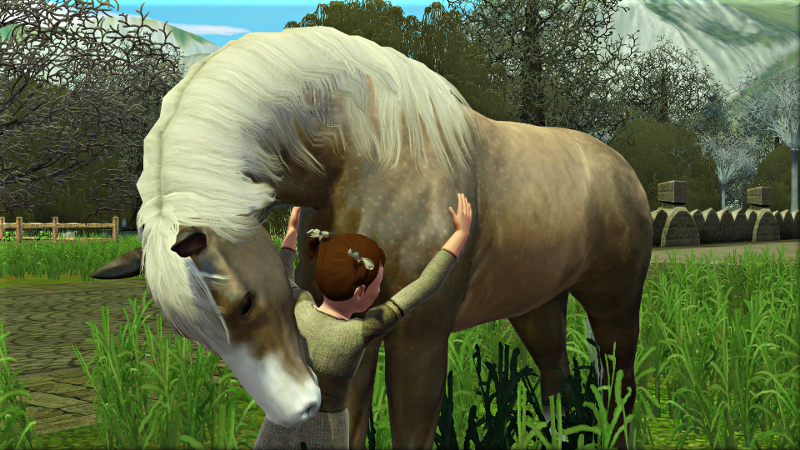 How lucky she is, his mother says, to have such a clever, thoughtful boy.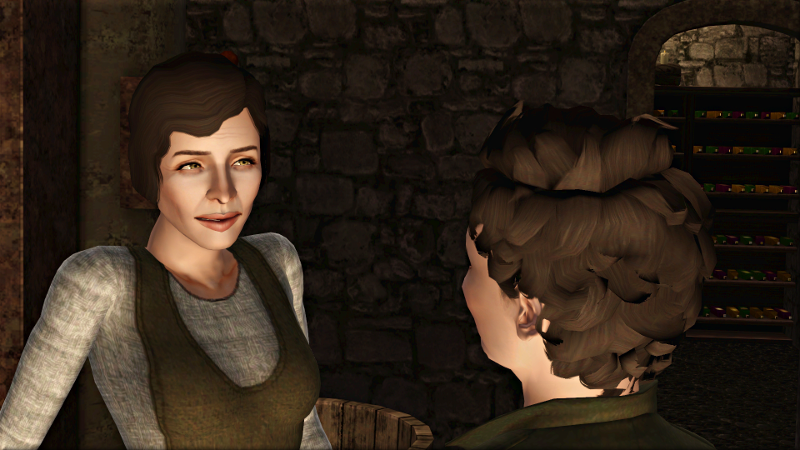 The feast day brings the season's labour to a halt once more, and all the villagers meet for church. Mark was right about his eldest brother of course: Richard finds something to admire in every one of the girls, even sour-faced Emma Cotter.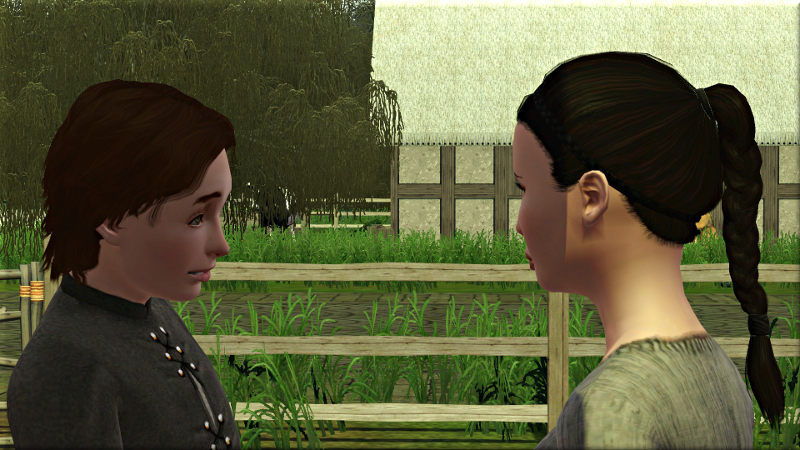 Back at home, their parents give Aphra her box of horse treats. She is delighted.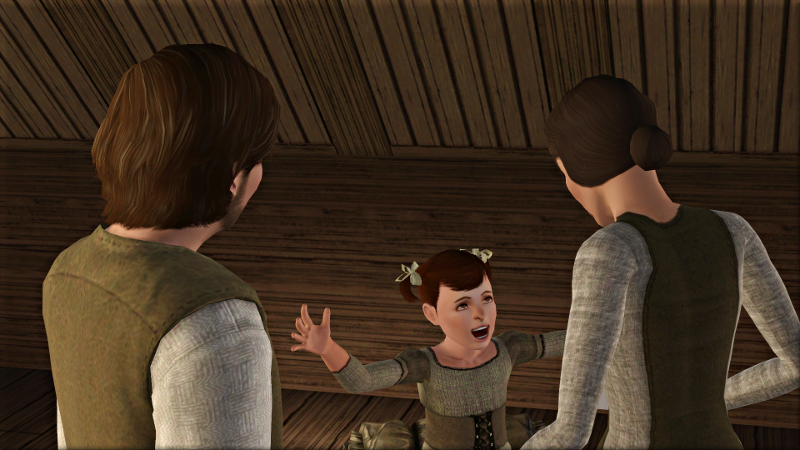 And so is Speckle.