I saw this lovely house on my way home the other day, very simple but just my thing. Here's my 20×20 sim version of it. (With—a first for me in a long time—no CFE!)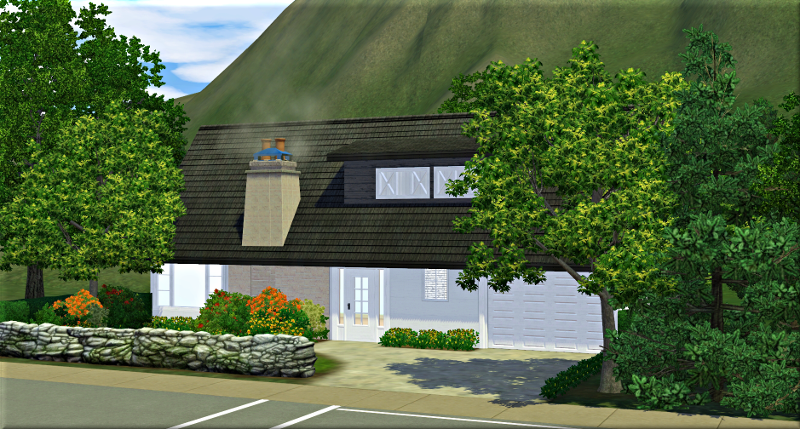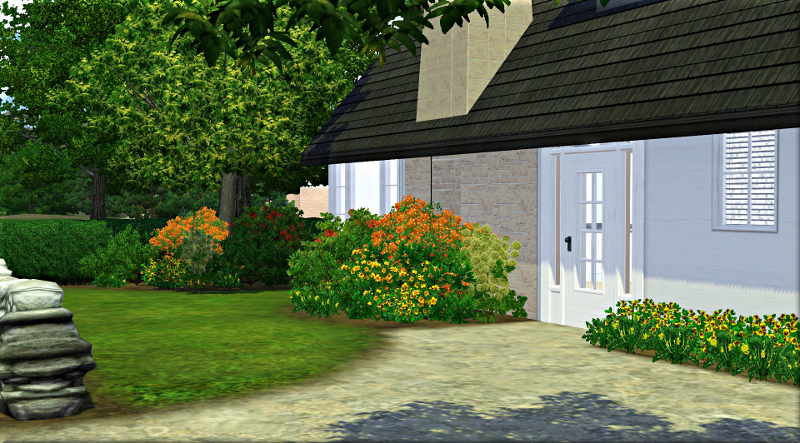 I'm annoyed that you can see the faint joins between the columns I put around the chimney but I couldn't get them any smoother. Don't try yourself unless you have Debug Enabler, as afterwards you'd need to move all the pieces back to their correct heights.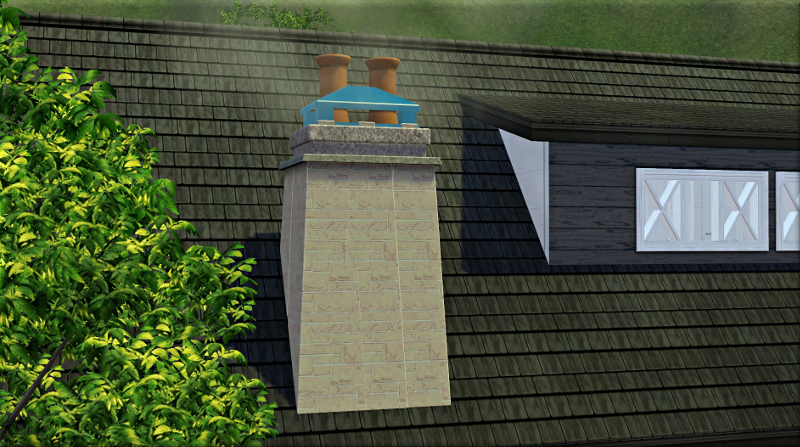 Inside, I've added in a fireplace, the kitchen and bathroom fixtures (complete with unbreakable/fireproof upgrades), and lighting, but otherwise left the build unfurnished. Here's the downstairs layout.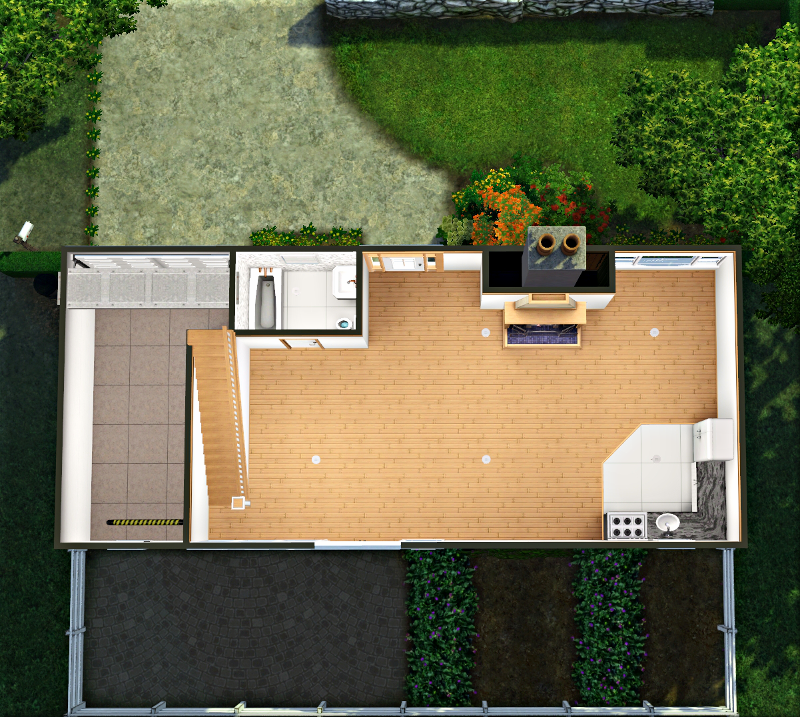 The whole thing comes in at 14,446 simoleons, so a single sim just starting out would have around 2,000 simoleons left to buy a decent bed and a couple of skill objects.
There's enough space for a proper dining table and so on, as your sim starts to establish her-/himself.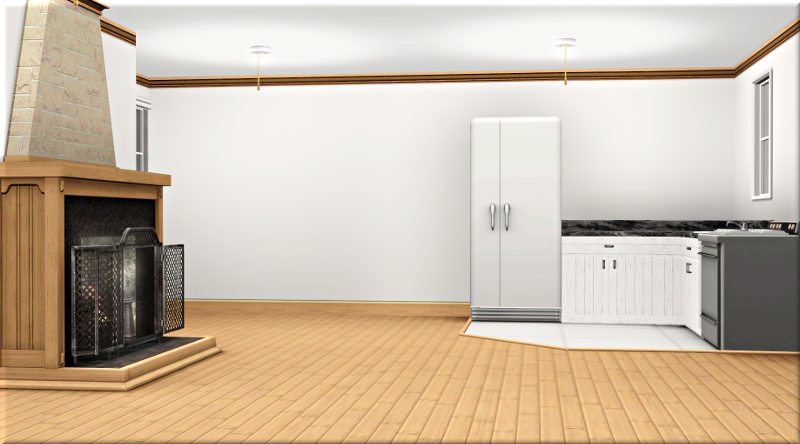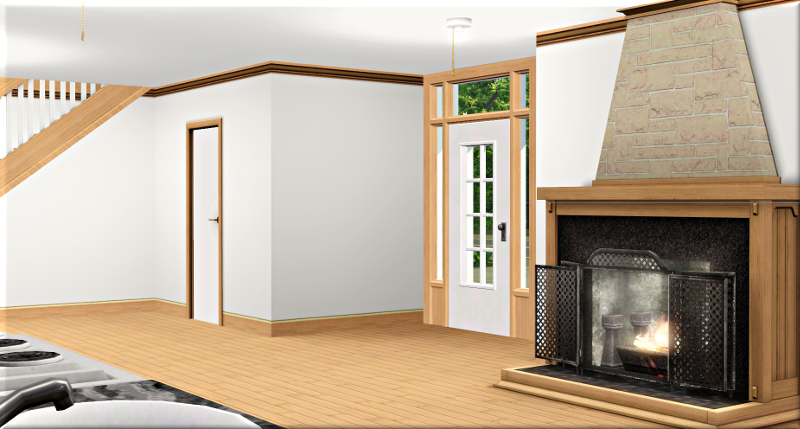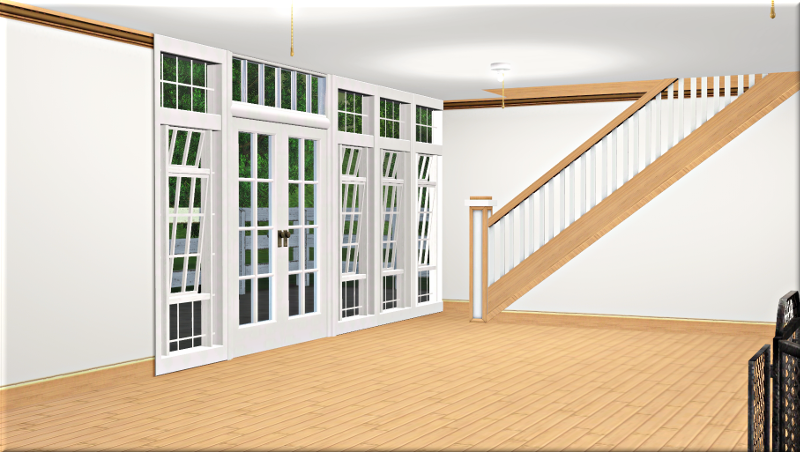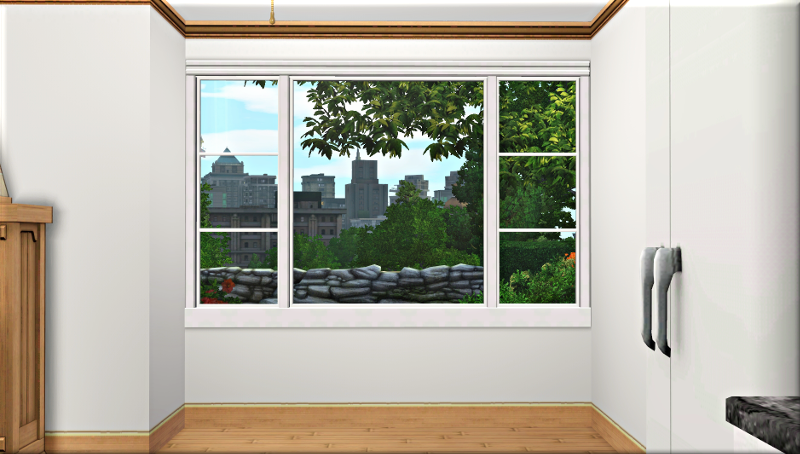 I love the view you get out of this window when you place the build where I have it, at 2303 Edgewood Road in Bridgeport. I can see this as a painting or reading nook, or you could maybe even squeeze a single bedroom in here if you were desperate.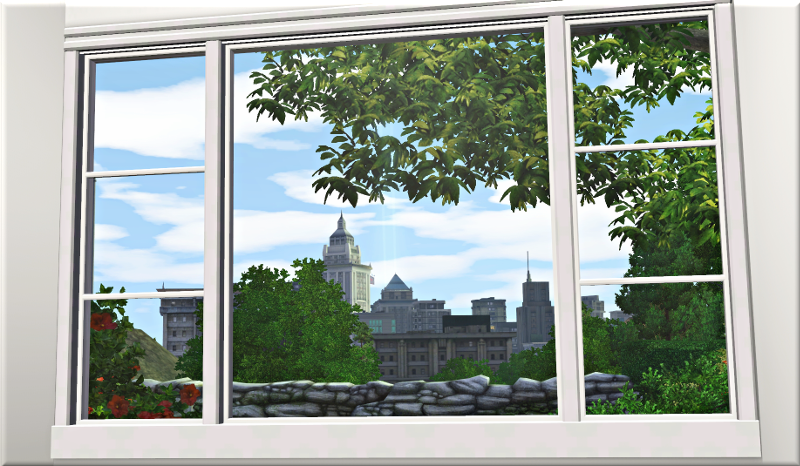 A double can fit upstairs, in this 5×5 space.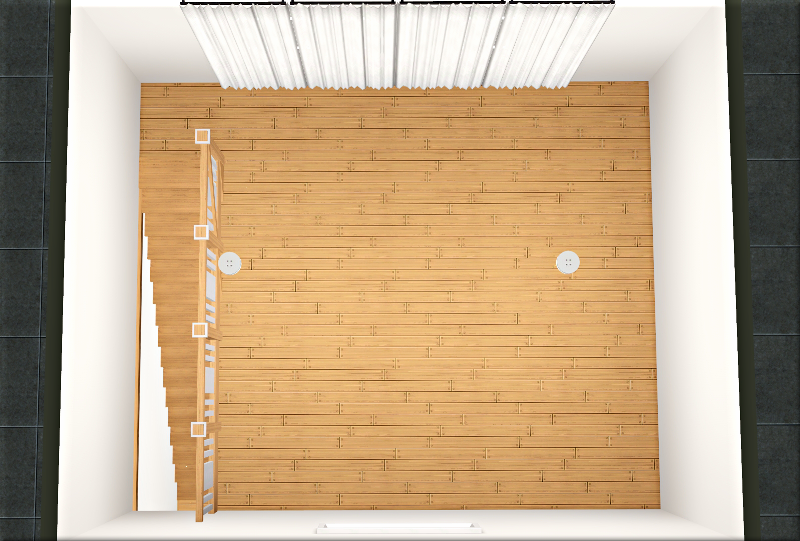 I've cheaped out a bit in the back garden, with just a patio and a bit of space to grow vegetables. If you can afford a 20×30 it might be nice to expand towards the back of the lot, but I chose to go with the smaller size to give people more location choices.