On All Soul's Eve, some of the village wives walk up to Plumbob Hall to see the new baby. Jaclyn wants to go with them, but her mother tells her she needs her to watch little Walter and Margery.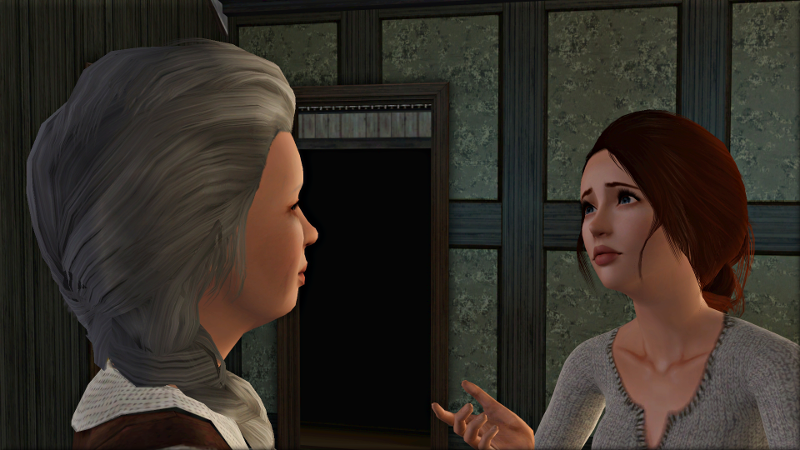 Jaclyn gives them toys to play with, and gets to work on the Soul Cakes.
The children get along well. They are always thinking up creative games to play.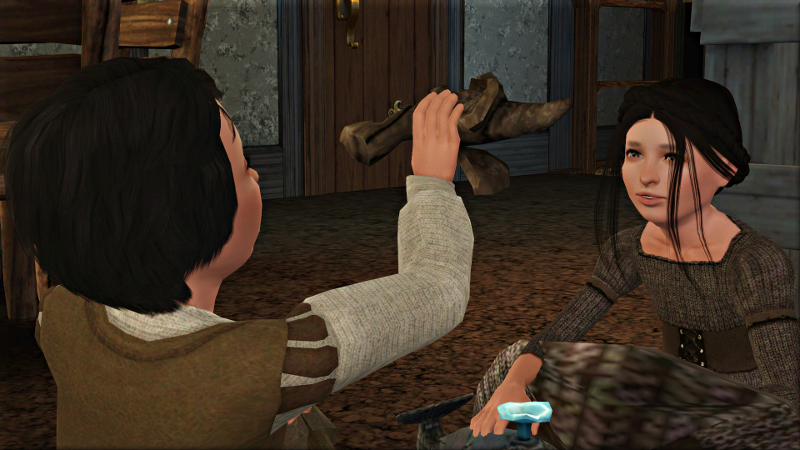 When the cakes are done, Jaclyn leaves them outside for the other village children, and walks her brother and sister over to the Jardines' house.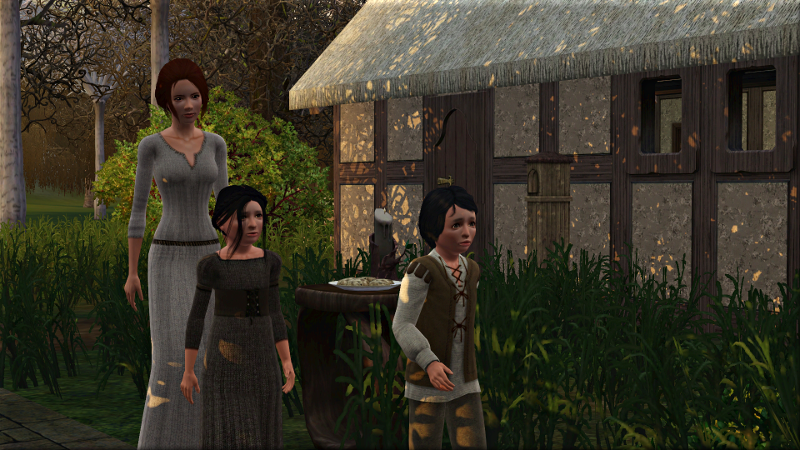 They are both good friends with Eda's youngest daughter Agnes.
Jaclyn and Kinborough see the children off, reminding them to be back before it gets too dark.
Kinborough is a little odd, but Jaclyn likes her.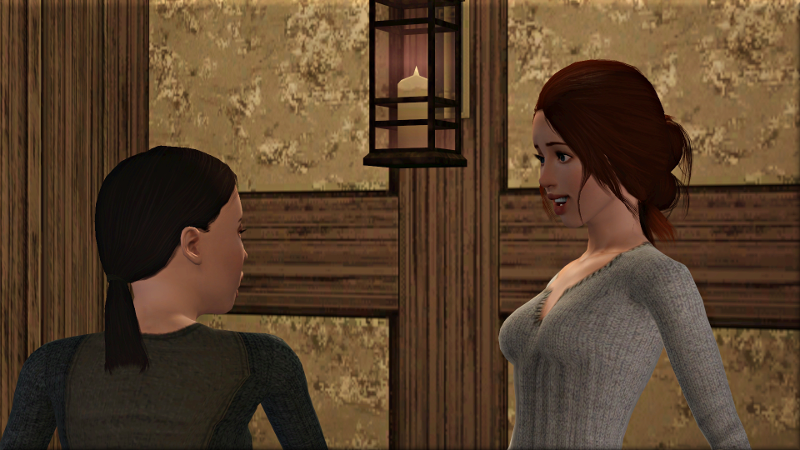 When their mothers return home, Jaclyn is eager to hear all about the little boy born up at the manor house. Edmund, he is to be named. He was asleep the whole time they were there, but they saw that he is fair-haired, like his noble father.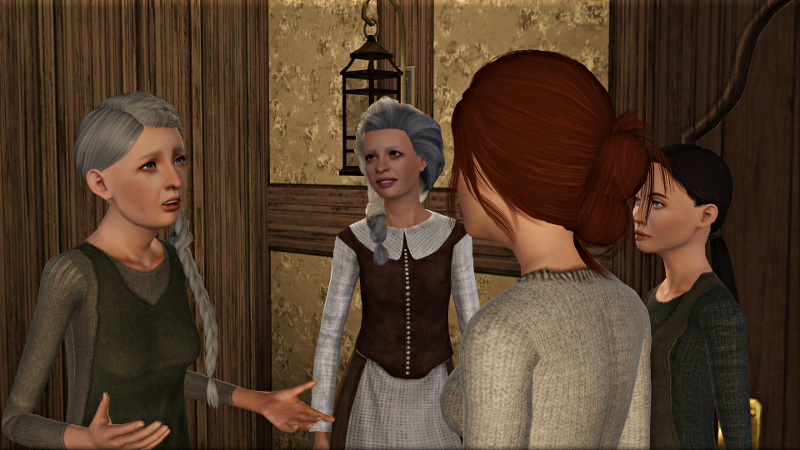 Eventually, the children get back, and then their fathers with Kinborough's brother Gilbert. They all sit down to supper together. As they eat, they talk about old Robert Fowler, who passed away earlier that year.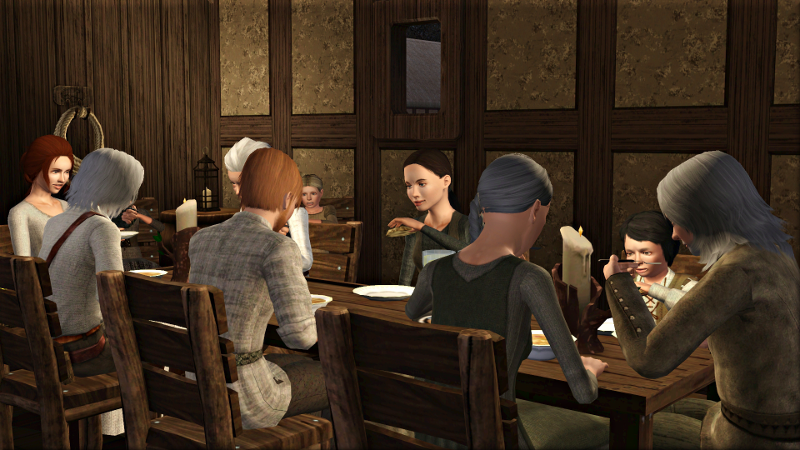 They remember him in their prayers that night too, and leave a candle burning by the window for him.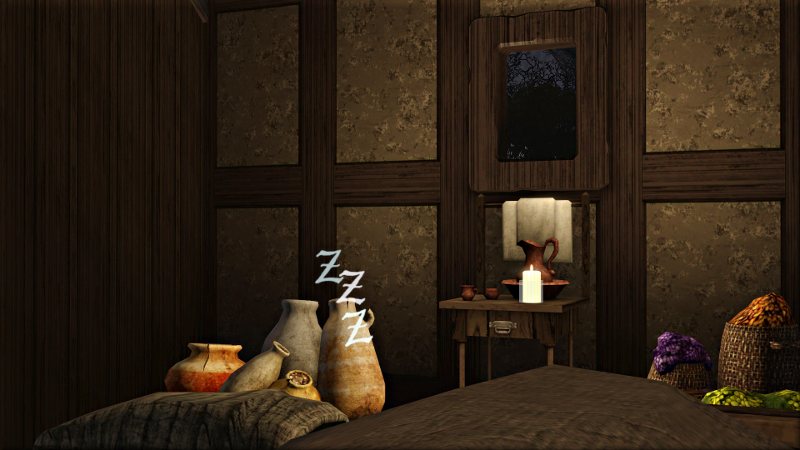 Early the next morning, Beatrice wraps up a bottle of nectar and block of cheese, and has Jaclyn and Margery take them over to Robert's widow.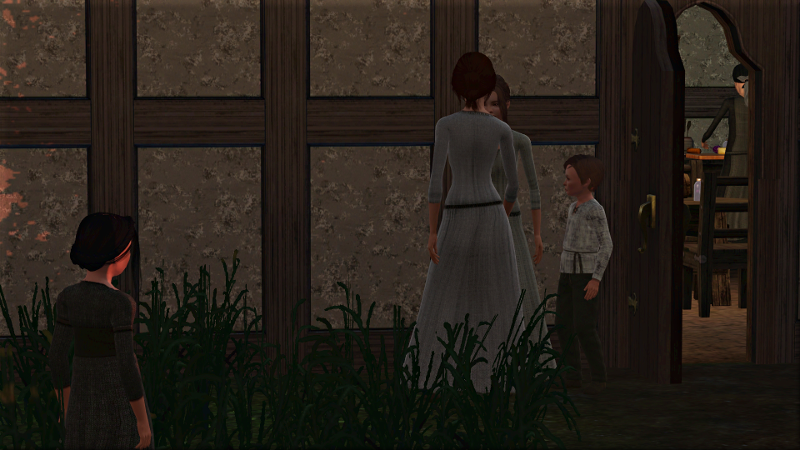 Elvina thanks them. With two children at home, she still has a lot on her hands.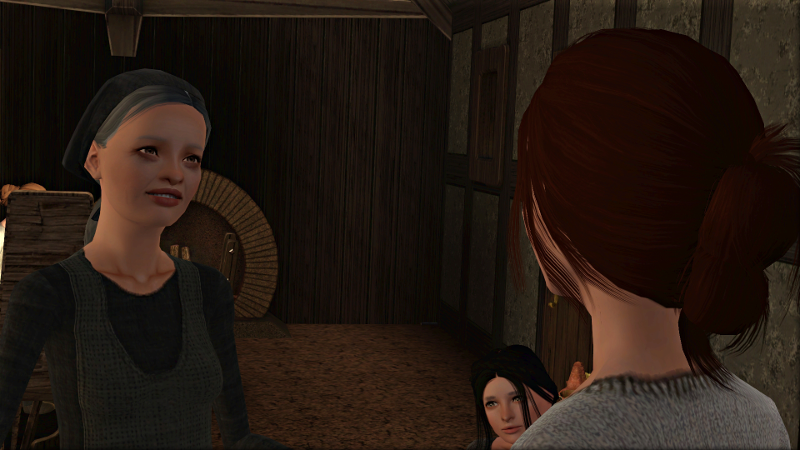 The parson honours Robert in his All Soul's sermon.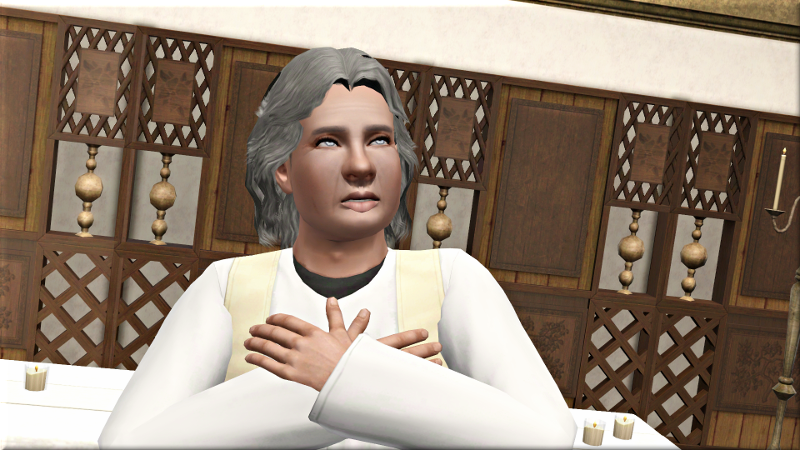 The great folk come down from the manor house to hear it, and to show off little Master Edmund.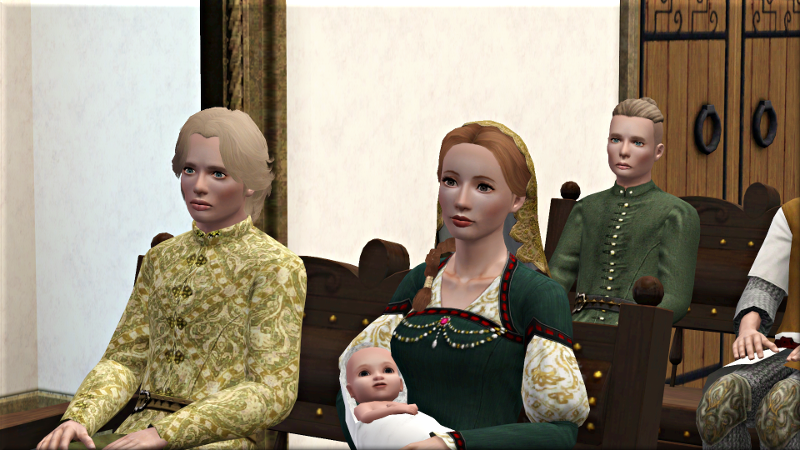 Jaclyn thinks the boy's mother looks beautiful in her gown. Were she a noble lady, she would want one like it, in just that shade of green. She knows that will never be, of course. If she marries, her husband will be as lowborn as her; she can hope only that he is a good, honest man, with means enough for them to live comfortably.
Not that there is great choice in Plumville. Richard Brewer is already wed; Gilbert Jardine has his head too much in the clouds; Hugh Cotter has but a tiny cottage to his name, and is as good as betrothed to Rikilde Fowler; and Adam Baker and little Robert Fowler are just boys.
It gave Jaclyn hope when Hugh of Lockville came to the village last year. He was so earnest and kind, and he made her smile. She thought he liked her too, and has often wished he would come again to see her. But it has been almost six weeks now.
Whenever her mother goes to visit the horses, Jaclyn asks Goodwife Brewer when she thinks someone will come to collect the handsome colt, and whether it will be Hugh or his father-in-law Ralf. To her frustration, the old wife cannot tell her exactly.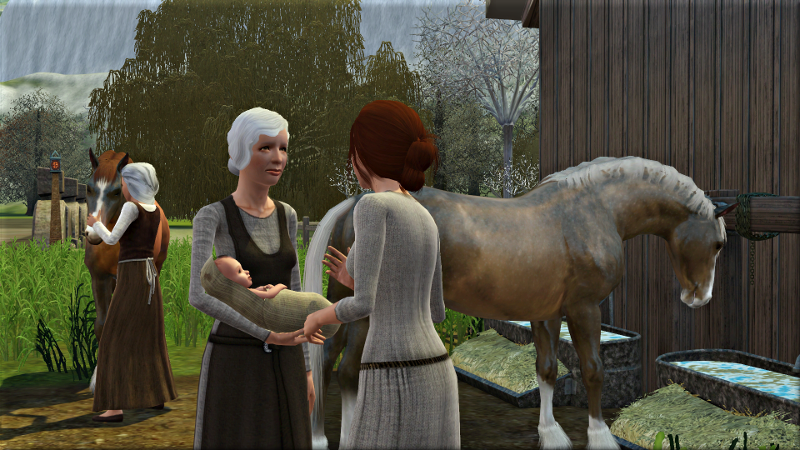 As she waits, the days grow colder and the Feast of the Children approaches. Jaclyn's parents pay Hugh Cotter to make wooden toys for her brother and sister. He fashions them beautifully, although he insists they have not turned out exactly as he imagined them.