Tephna's mother manages to make it to church on Nativity morning, but it is obvious to everyone that the walk up to Plumbob Hall for the tenants' feast would be too much for her.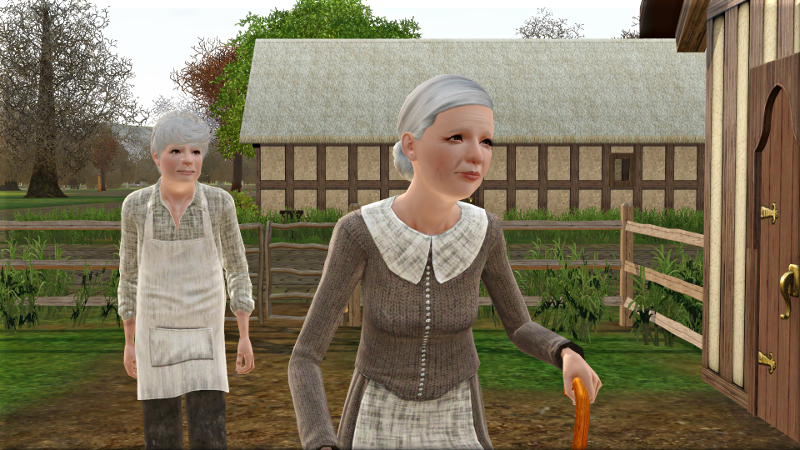 Her father tells her to take Oriel and Adam up to enjoy the feast; he will stay behind with his wife. Tephna hugs him gratefully.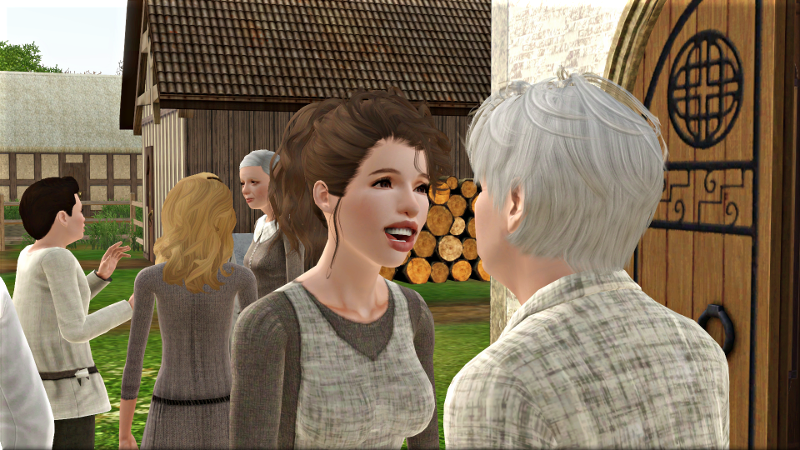 Tephna walks up the hill arm in arm with Jaclyn. Adam rushes ahead of them with Jaclyn's brother and sister Walter and Margery, all three of them excited to see jugglers and acrobats his lordship hires at this time of year.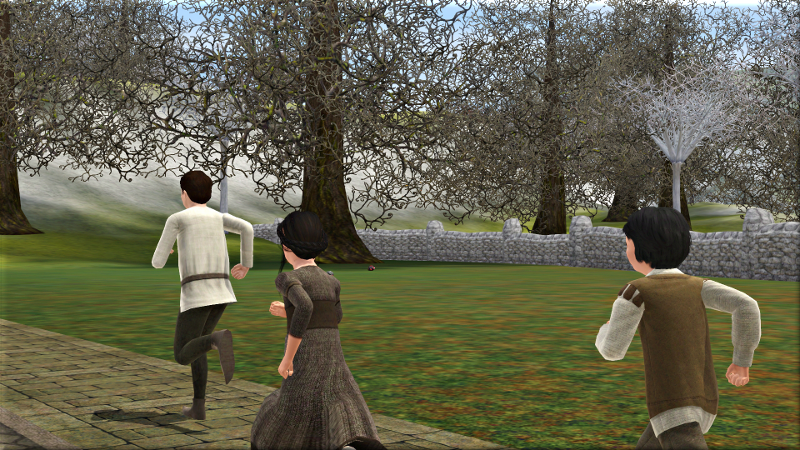 When they arrive at the great house, they go first to the kitchen, to present the Cook Egidius with their families' Nativity gifts, two chickens.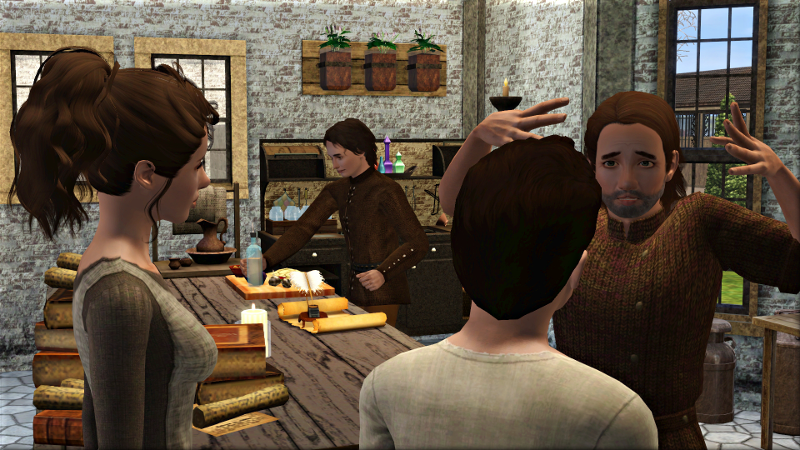 Ralf is there, chopping vegetables. His face lights up when he sees Tephna, but he cannot step away from his work.
The feast itself is a magnificent affair, with good food and drink, and all sorts of entertainment.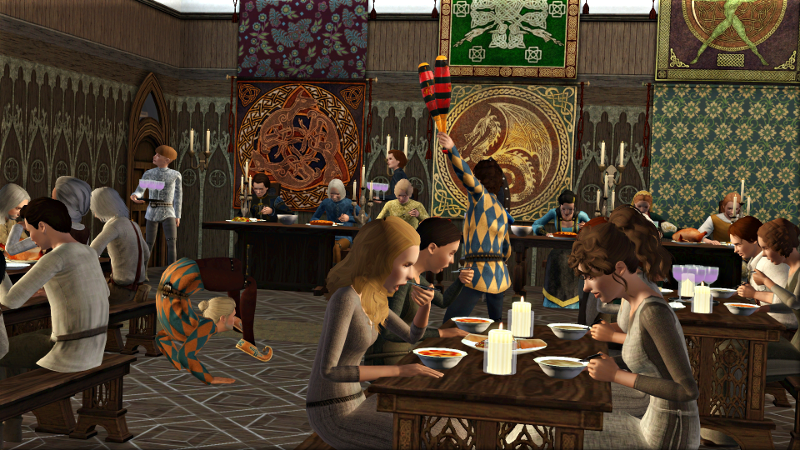 The gentlemen of the household act out a story.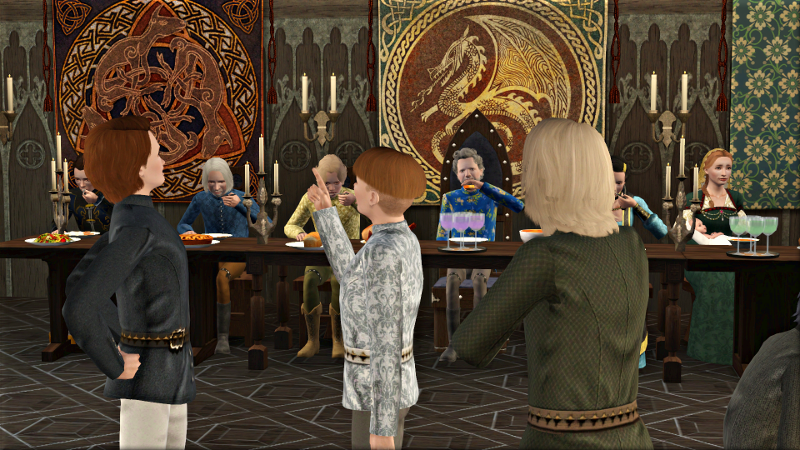 When the high table moves on to the finest dishes, his lordship invites the villagers to dance for him.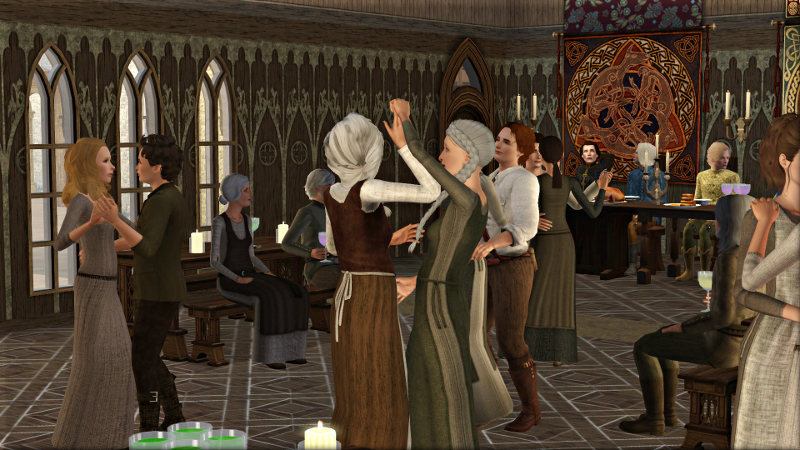 The young men crowd around Oriel, eager to praise her golden hair and fine high brow. Tephna would worry about her sister, if Oriel didn't seem to enjoy turning them down so much.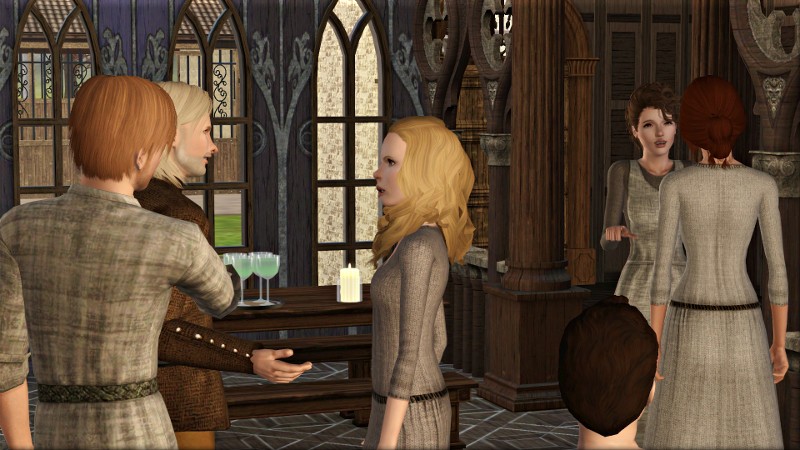 At the edge of the hall she spots Ralf, on a break from his duties. Tephna goes over to him. For all the sumptuous food and entertainment, this is what she has been looking forward to the most.
She does not tell him how frail her mother has grown. She knows his bright eyes would fill with tears, and he would want to talk of nothing else. She cannot have that, when their time together is so short. And so she tells him how much she enjoyed the meal, and they talk about the winter flowers they have seen, and what they mean to plant in their gardens this year.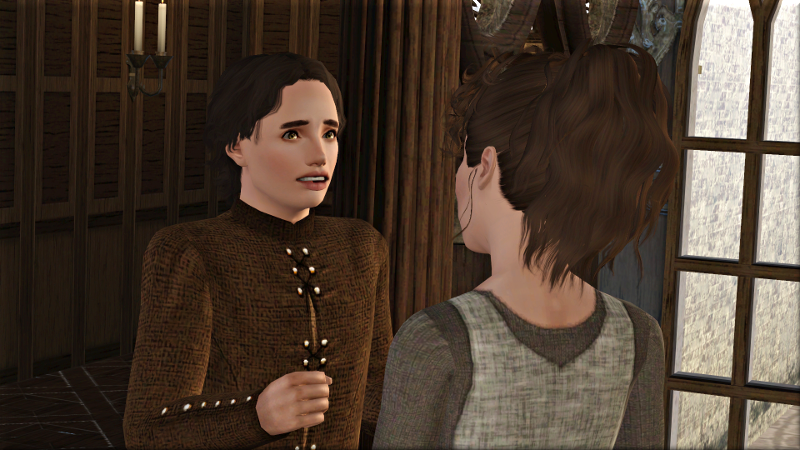 Standing so close to Ralf, Tephna feels grateful all over again to her father for allowing her to come today.
When New Year's Eve arrives, she tells him that it is his turn to go and celebrate with the other villagers, and hers to stay by her mother's side.
To her delight, Jaclyn stops by to see the new year in with her. Tephna knows her best friend loves nothing more than a holiday feast, but Jaclyn insists she is just where she wants to be.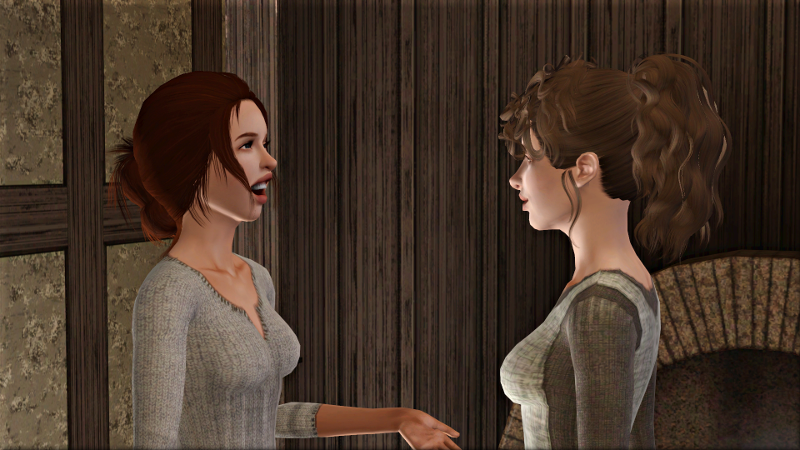 As they have their supper, a light snow starts to fall.
Tephna makes sure her mother has enough blankets on her bed.
She and Jaclyn stay up talking until their families come home.
The snow does not settle, and by Thursday the ground is soft enough to plant the first crops.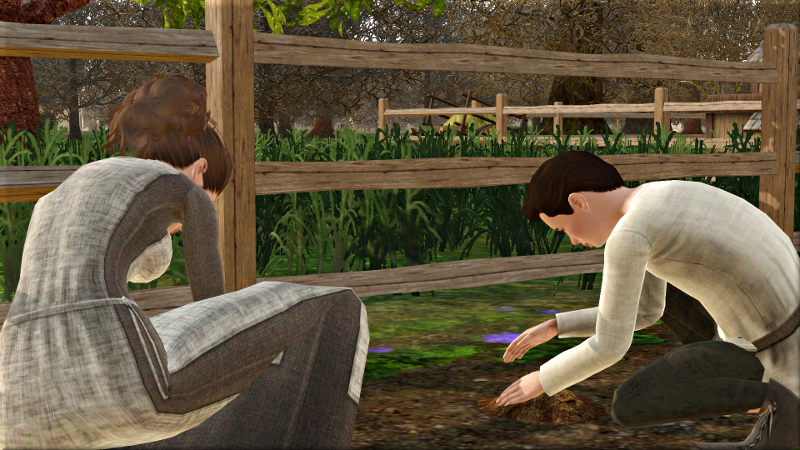 With the winter penitence far behind them, the bakery is open again.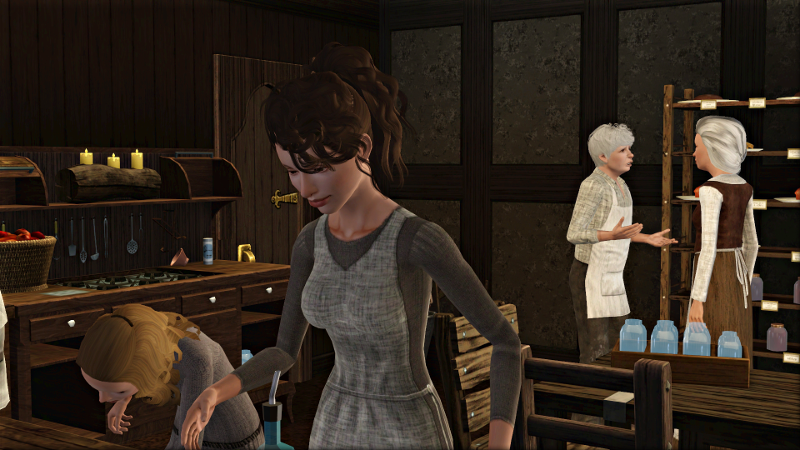 Adam has a real knack for the work.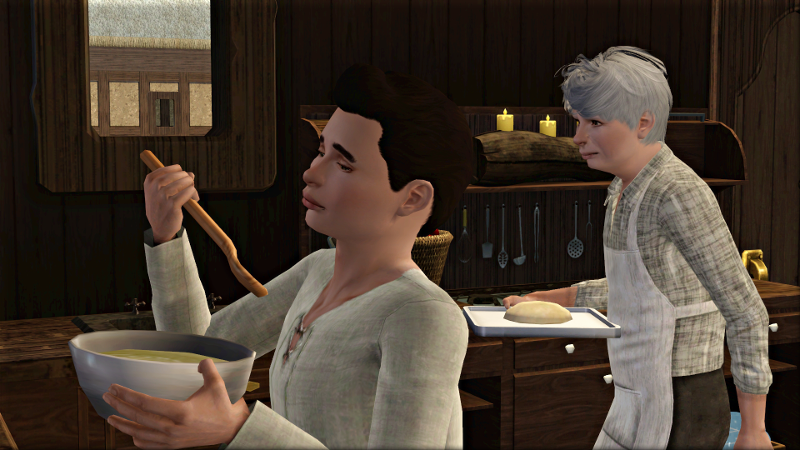 In her spare moments, Tephna still has lessons with Goodwife Jardine.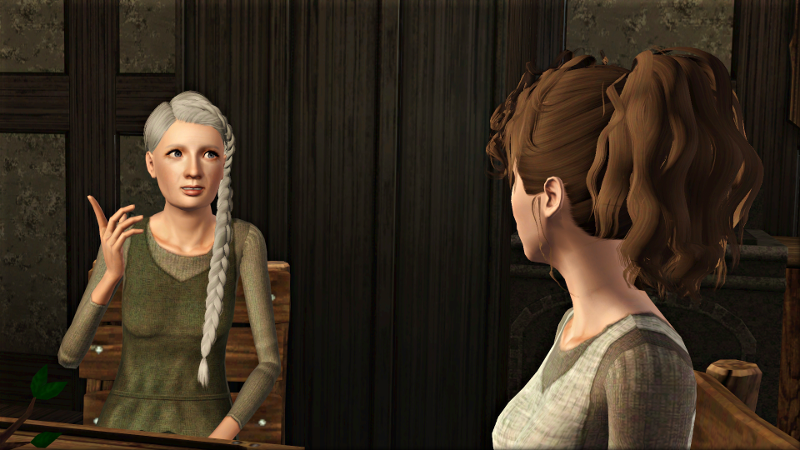 She tries to apply some of what she has learned to help ease her mother's aching joints. Each evening, she whisks together honey, mint oil, and warm water to make an ointment for her. Honey is costly, but the alternatives would all make the mixture too dry for a woman of her age.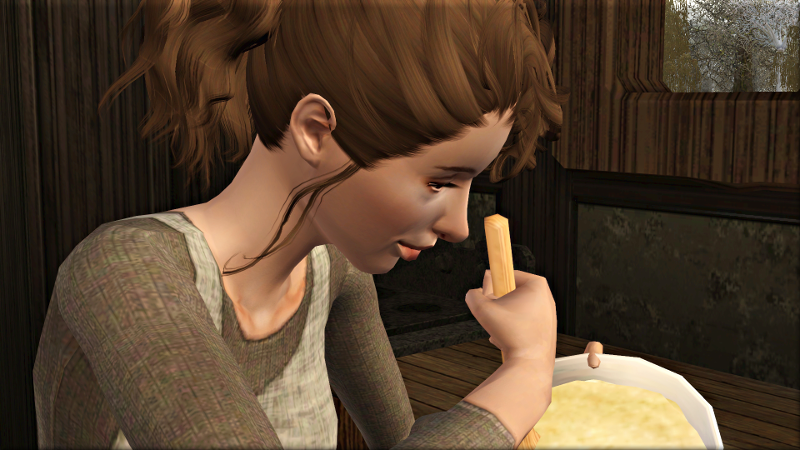 Tephna prays for her, too, every night, and by the Watcher's grace her mother makes it through the week. Jaclyn's father is not so lucky.
As soon as they hear the sad news, the whole family goes over to see Beatrice and the children.
Eda suggests someone should ride to Lockville to tell Jaclyn's young man. Richard says he will go at once.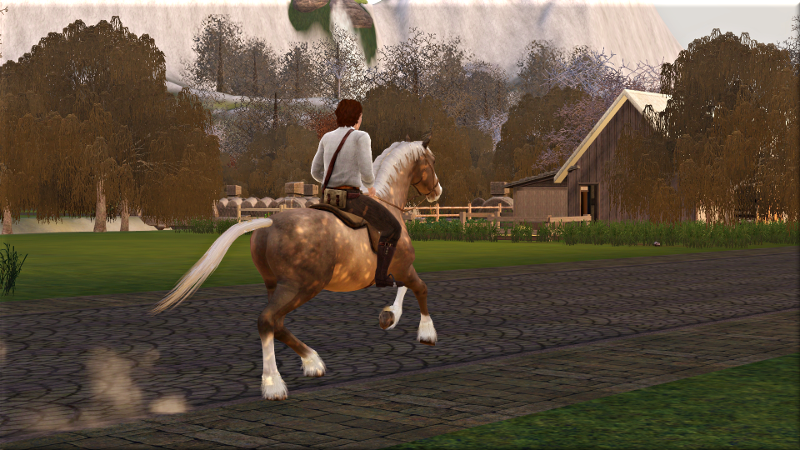 In the mean time, Tephna and Adam do their best to console their friends. They are all distraught; their father seemed perfectly well last night at bedtime.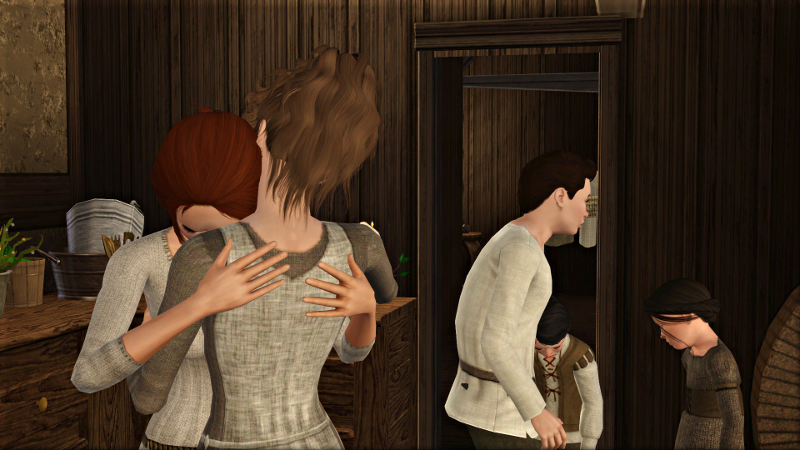 Jaclyn feels angry, she cannot help it. Goodman Yates was not young, but neither was he sick or feeble. Surely the Watcher could have granted him a little time to prepare his soul for death, and to kiss his children goodbye.
All she can do, she knows, is pray for him and try to comfort his family. Her father stays with the Yates that night to keep watch against evil spirits.
The next day, Henry is laid to rest in the churchyard.