The following morning, Ewfame and Hilith at last get some time to talk to Thomas. He assures them he is well, and shows them his favourite spot in the gardens. Things were too quiet here while the rest his lordship's household were away in Advorton, he says, but now they have returned everyone is in high spirits. He and Sir Thomas' son John take their supper together whenever it is not their turn to serve the high table, and they have become the best of friends.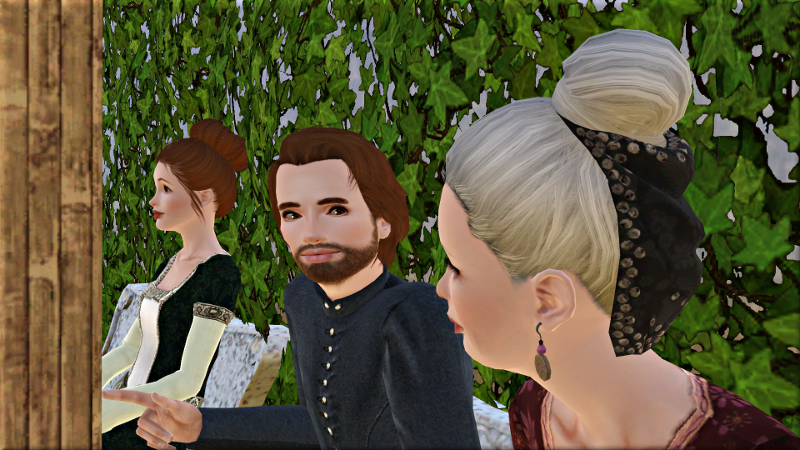 Thomas has a wedding present for his sister, a piece of polished green jasper he bought from a merchant in Effenmont. If she keeps it close by her, it will bring her luck and good health. Hilith is touched by the gift.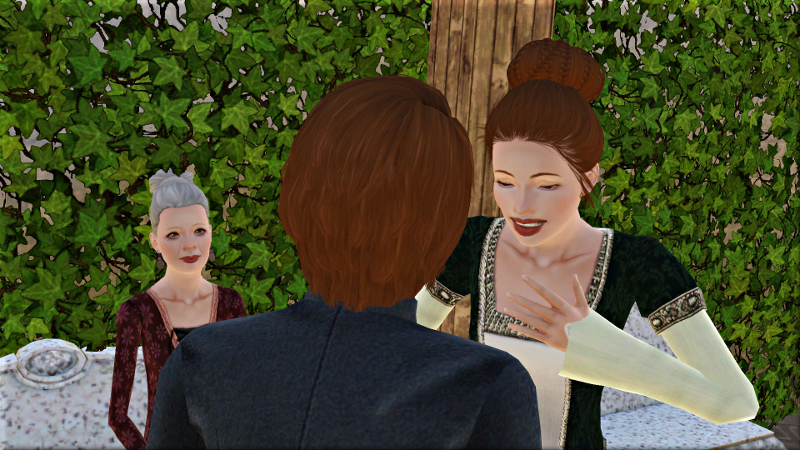 She asks him of his own marriage plans, whether there is some pretty maid he holds in his heart, or if their father has arranged something for him. As it happens, Thomas has news on that front, but he needs his sister's advice. Ewfame listens eagerly, as Hilith tells him she will do whatever she can do help.
A few nights ago, he explains, Lord Snordwich summoned him to the great chamber to thank him for his service of the young master and mistress. In recompense, his lordship promised to marry Thomas to any of Master Clerinell's or Sir Thomas' daughters, and even to match whatever dowry her father might provide.
Their own father wanted to select the girl himself, but Lord Snordwich insisted that, where the choice is between sisters of equal portions, it is best for young men to by ruled by their own preferences.
But Thomas has no preference. Though he finds all of the Clerinell and Ros girls charming, he did not think of marriage to any of them until Lord Snordwich made his offer. Since Hilith is so close with Philip and Griselda's daughters, and knows Sir Thomas' a little too, he hoped that she might be able to advise him.
Ewfame is glad to hear that her son has pleased the Cecils so well, and to see how much he respects his sister's opinion. Hilith herself is delighted by Thomas' request. Embracing him, she promises to think carefully about which of her friends would make the best wife for him.
The next day, Lord Snordwich holds an archery tournament to celebrate Absolution Day. Sir Simon easily bests the young mistress' brother Sir Jacquemon, Alice's husband Sir Richard, and even last year's victor Sir Thomas. It is a great feat for so green a knight.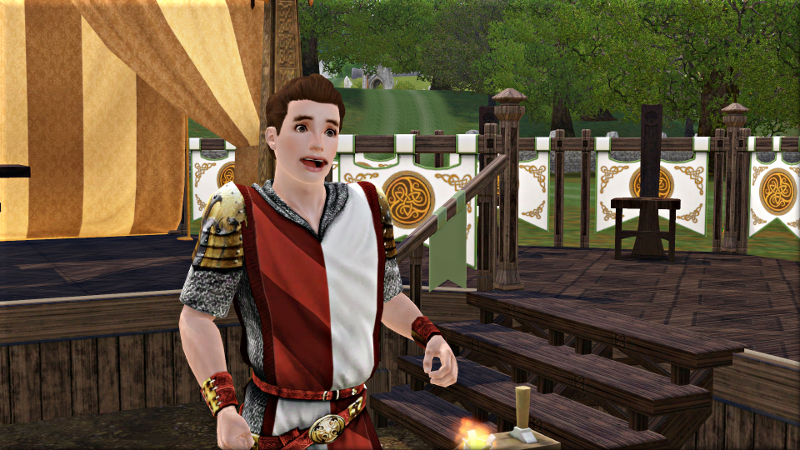 When he sees he sees how thoroughly he has been beaten, old Sir Thomas comes to sit with them, laughing that he must leave the games to younger men. His daughter squeezes his arm and whispers something in his ear that makes him smile.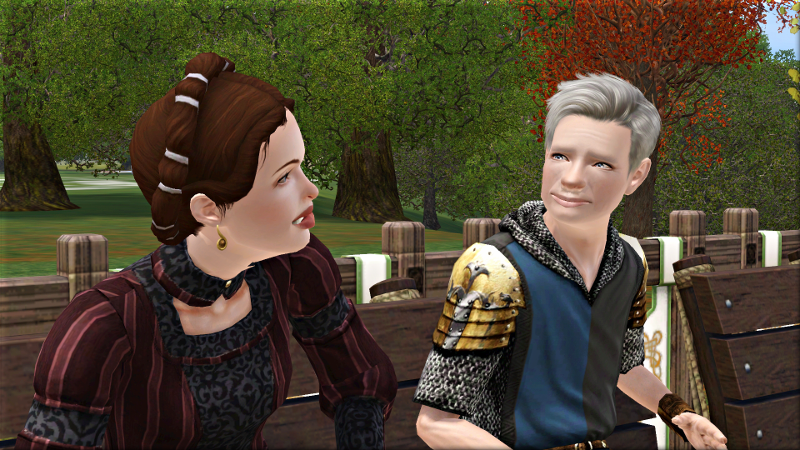 Ewfame wants to know whether her own daughter is happy with her brave knight, but she does not know how to ask.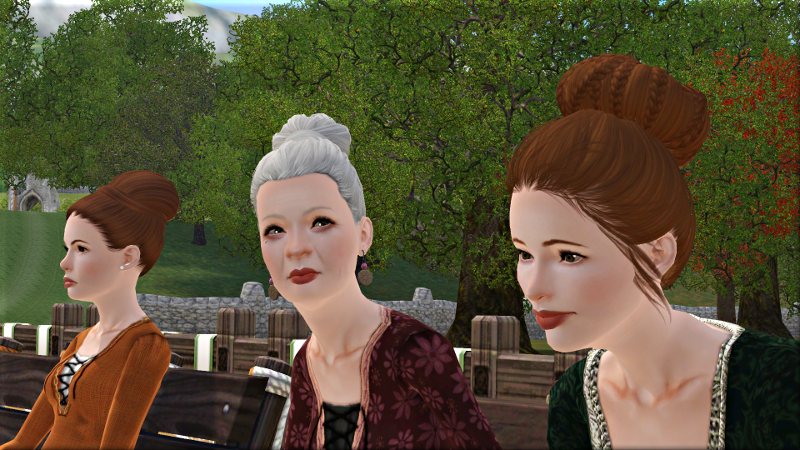 Thomas is standing with Margery Clerinell, talking about the spring primroses and nesting birds.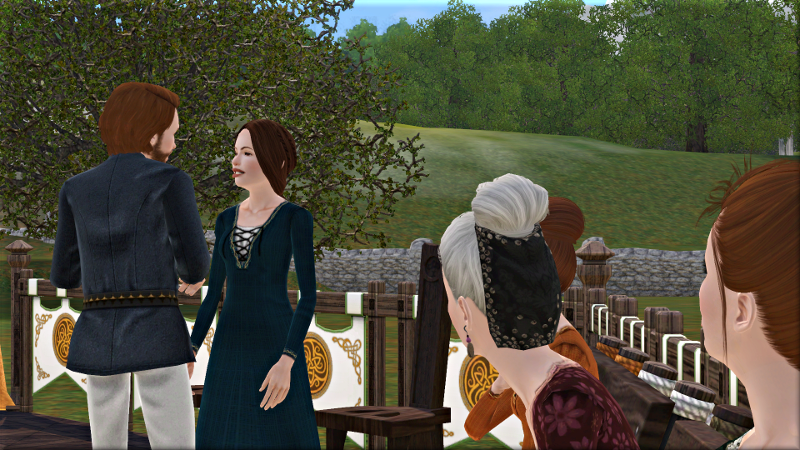 This is the girl that Hilith has singled out for him. She is not so handsome as her two married sisters, and she is younger than all four, but those things will matter less and less with time. Like all of Philip and Griselda's daughters, Margery is self-assured and sociable, and she seems to share Thomas' love of nature.
Down in the lists, Simon continues to do well. In the end, though, he is no match for the day's champion Sir Vincent.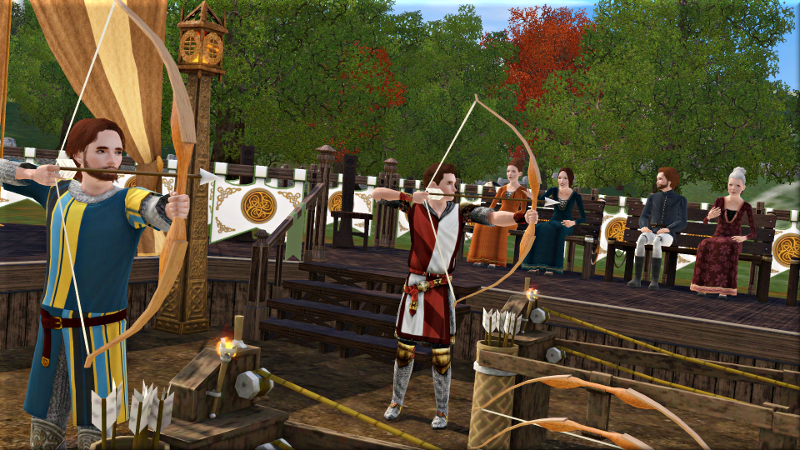 At supper, Lord Snordwich repeats his proposition to Thomas, who names Margery as his chosen bride.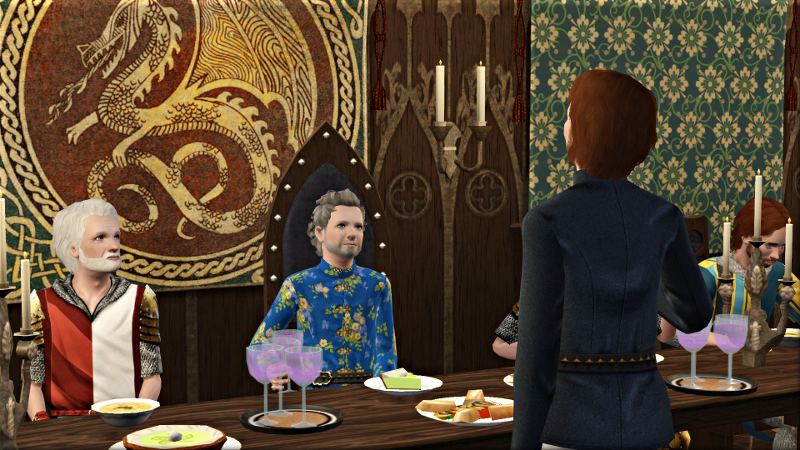 His lordship is pleased, and promises to arrange everything.
He has an offer for young John Ros too, the hand of his own fair daughter Linyeve. When the girl is brought forward, everyone is struck by how alike her mother she has grown.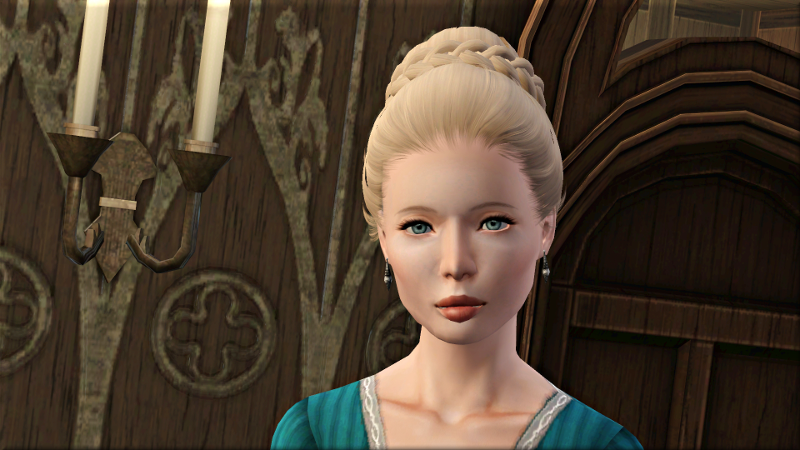 Hilith is sick that night. Simon comes to fetch Ewfame in a panic, saying his wife needs her mother by her side.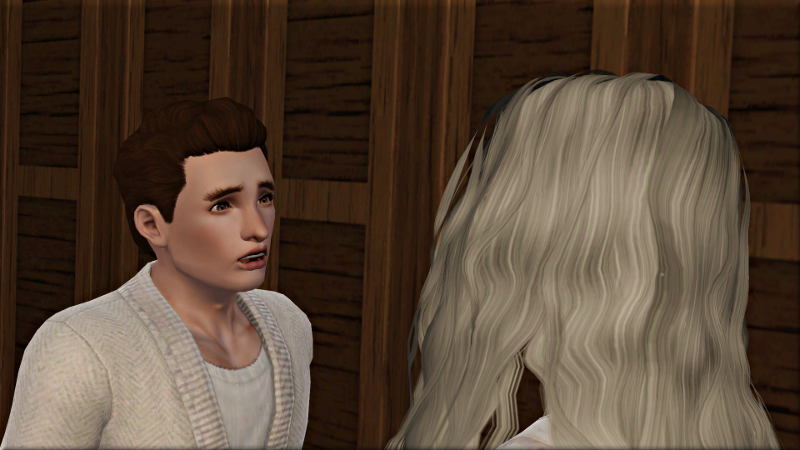 By the morning, though, she is feeling much better, and there is some happy news to share.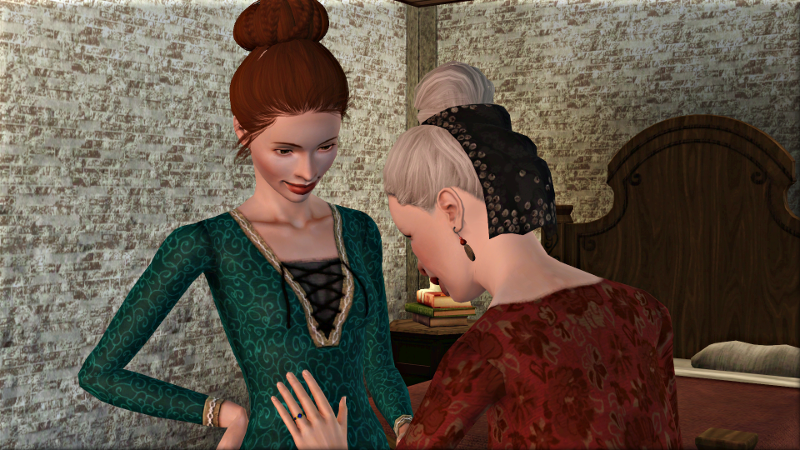 It is decided that Hilith will wait until after her child is born to make the journey to Sir Geoffrey's lands. Lord Snordwich sets a room aside for her, and Margery and her sister Dominica remain at Plumbob Hall to keep her company during her confinement.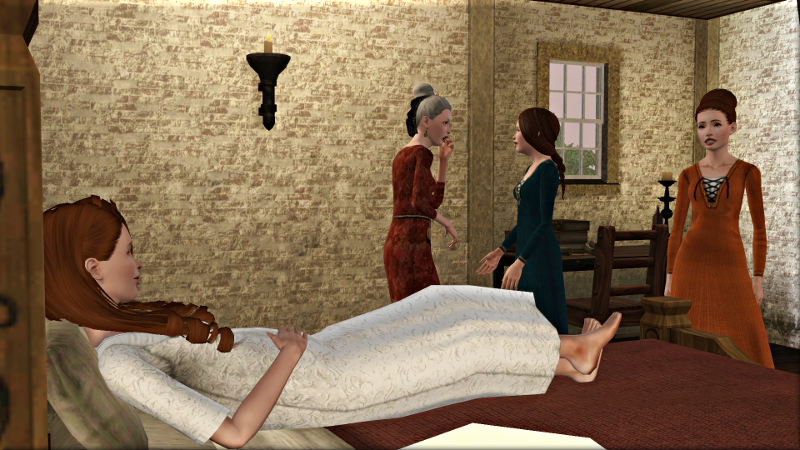 The baroness, now recovered from her chill, comes to visit her too. She is a quiet woman, shy and unassuming, but kindhearted. Ewfame and Hilith both like her very much.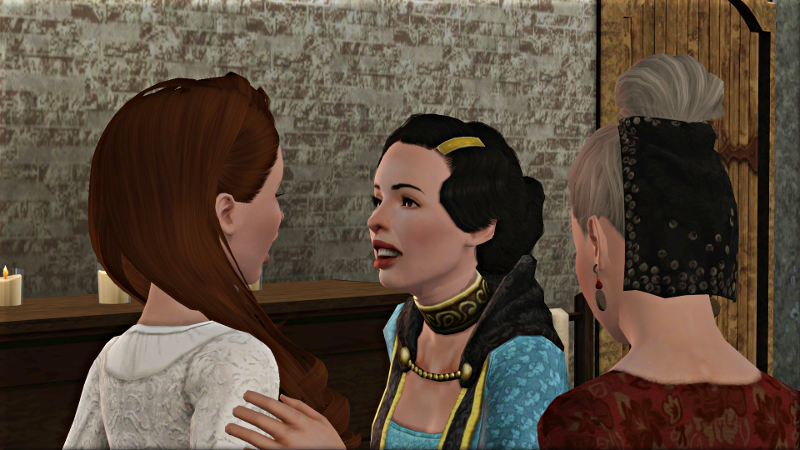 On Sunday morning, a baby girl is born.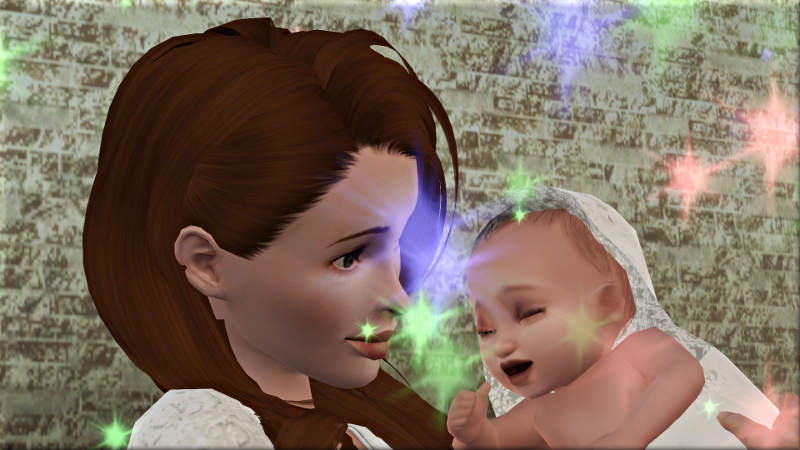 Simon comes in earlier than he should, excited to meet his firstborn child. He plays happily with her while Hilith sleeps.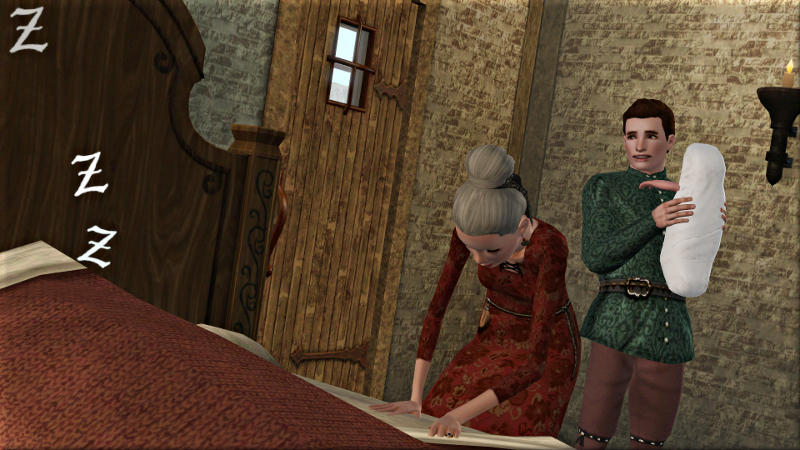 To give father and daughter some time together, Ewfame steps out into the great hall, where Lord Snordwich is holding his quarterly court.
A stout, raven-haired man comes forward to present his case. The old Widow Fowler passed away last week, he reports, leaving behind two daughters and a son not yet a man. One of the girls is his wife; with his lordship's consent they mean to adopt her little brother, and to manage his lands for him until he comes of age.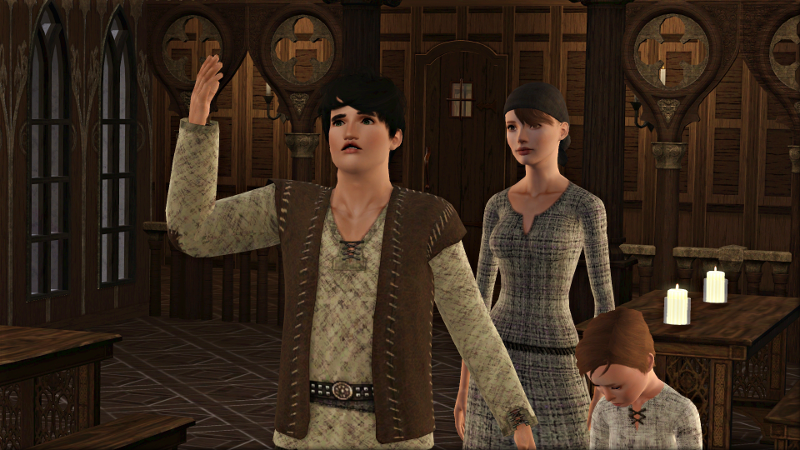 The other sister is there too, a pretty young wife with one child in her arms and another tugging at her skirt. But her husband does not challenge his in-laws' claim.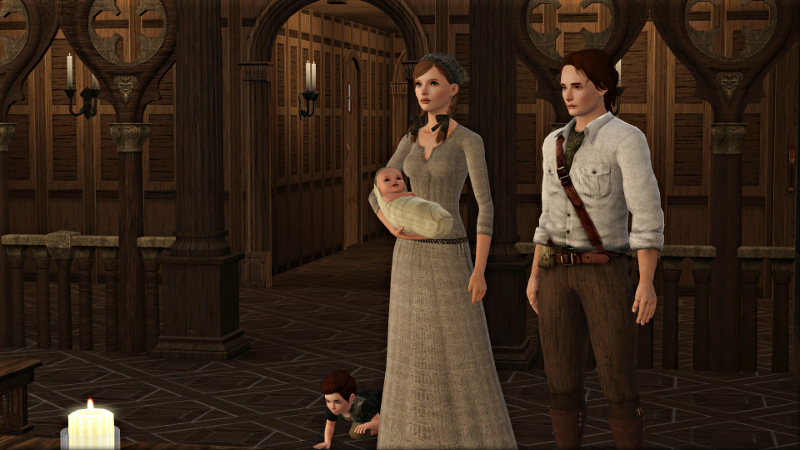 With no disagreement between them, it is an easy suit for Lord Snordwich to grant.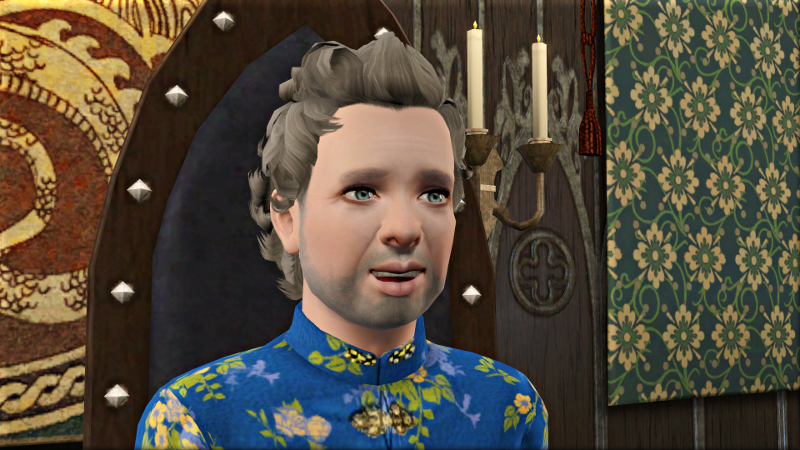 Eager to check in on daughter and granddaughter, Ewfame asks leave to return to the birthing. There, she finds Hilith awake again and Simon still beaming with pride. Ewfame's eyes well up when they tell her they will call the baby Ivetta. It was her mother's name.