The villagers celebrate midsummer's eve on the green. Margery Yates is at the centre of the dance, having a wonderful time.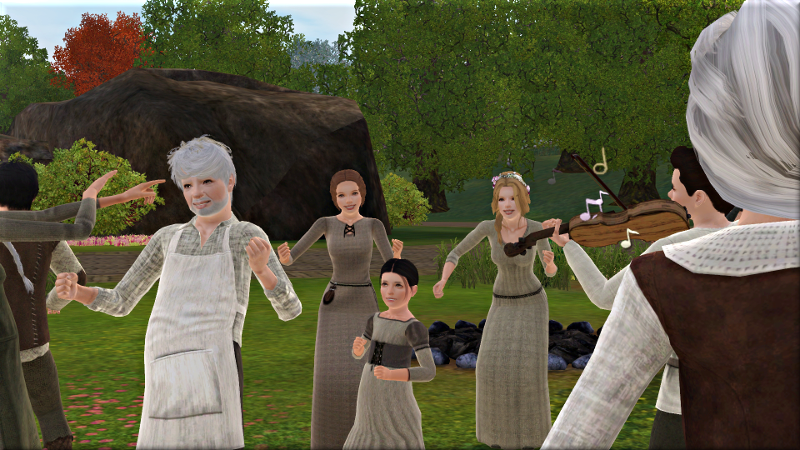 It is a special day for the family. Tomorrow her big sister Jaclyn is to be married to a man named Hugh, a tenant farmer from nearby Lockville.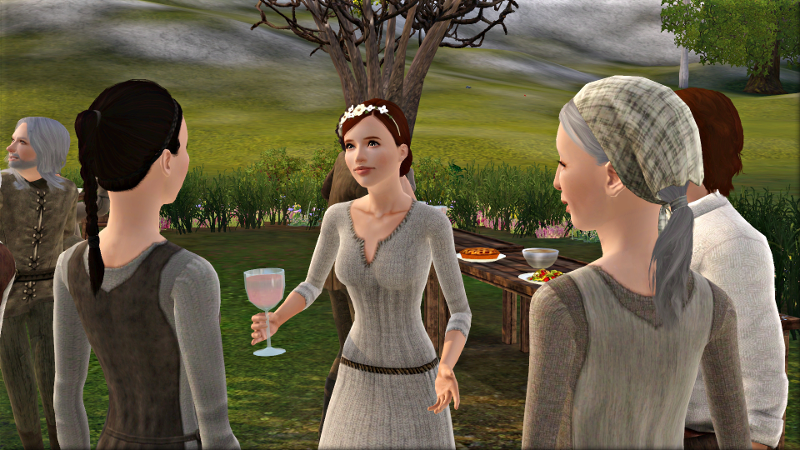 Everyone has made it out, even Old Wife Baker.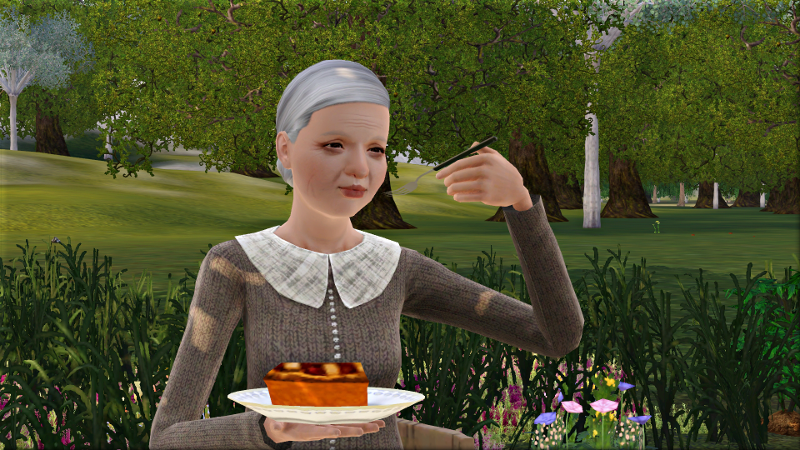 Just when things seem to be going well, Jaclyn and her friend Tephna get into a heated conversation about something.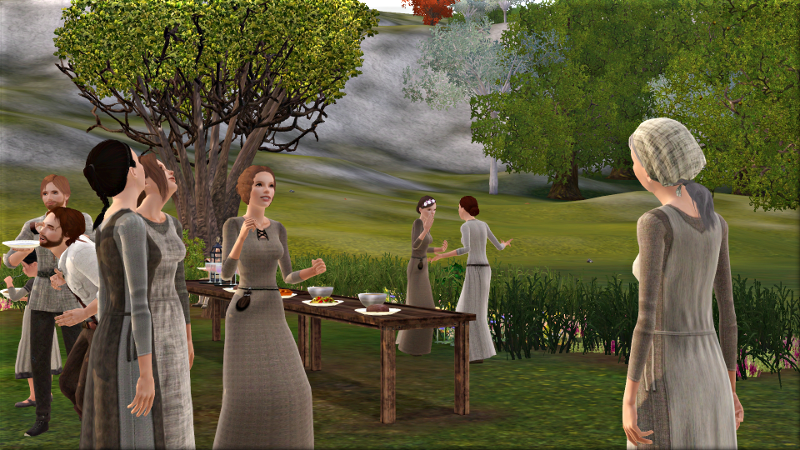 Margery has never seen them fight before. She doesn't like it at all, especially not on the eve of her sister's wedding. She wonders what they could possibly have to disagree about.
Jaclyn and Margery's mother tries to intervene, but the girls seem to want to sort it out between themselves.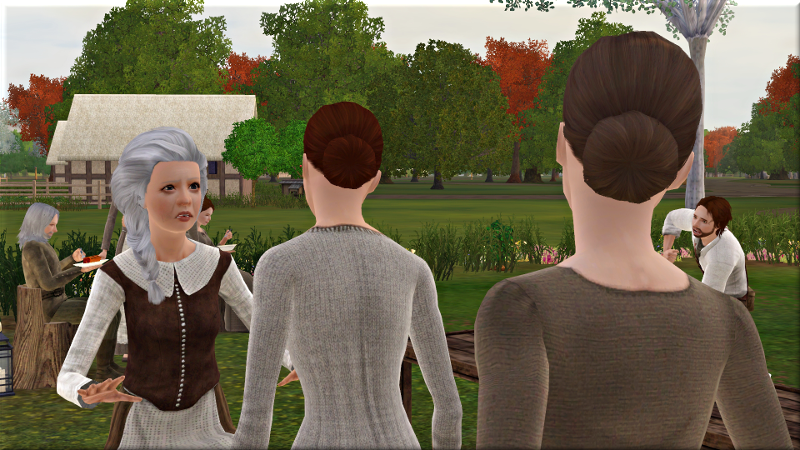 At last everything seems to be forgiven.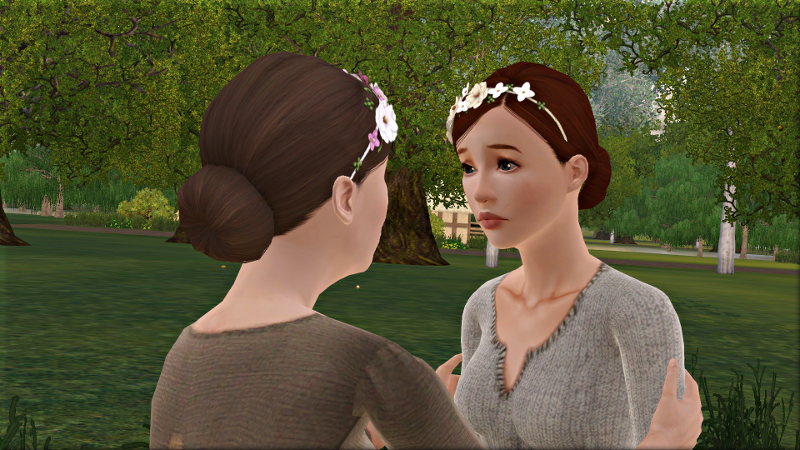 In the evening, the groom arrives with his mother, step-father, and half-sister Anne. Margery is happy to have a new friend to play with.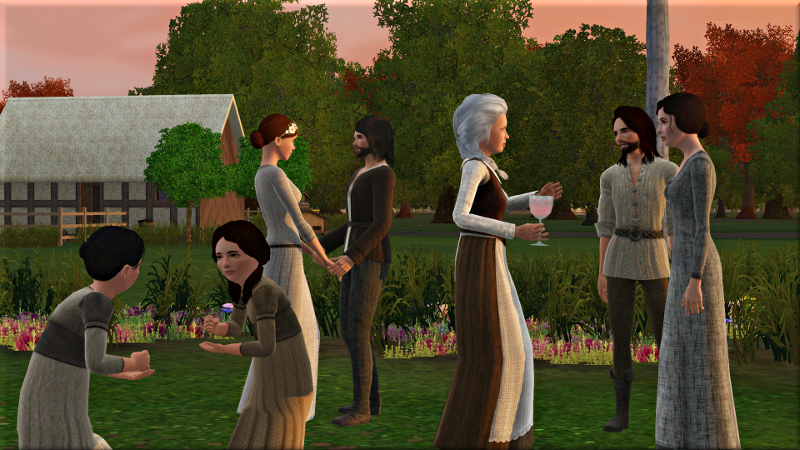 Hugh and Jaclyn dance together for a little while.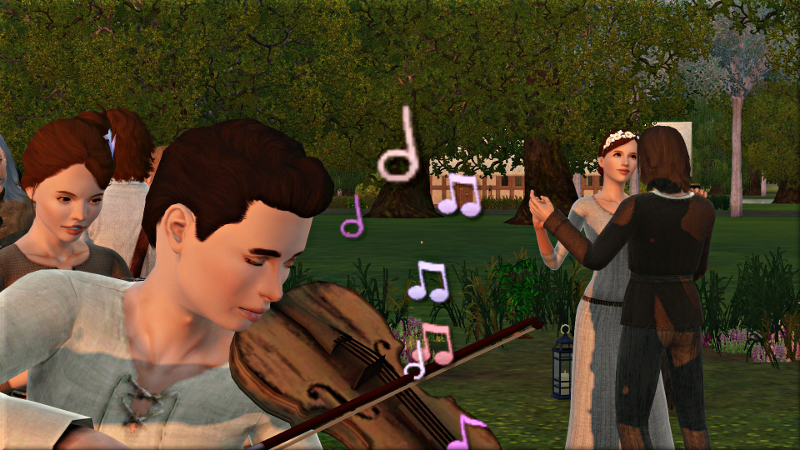 But they spend most of their time talking to Jaclyn's friends and family. Hugh seems eager to get to know them all.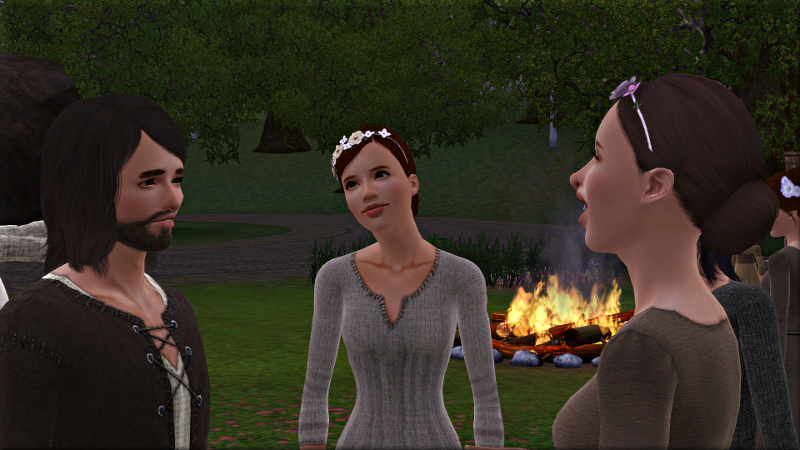 Margery decides she approves of him.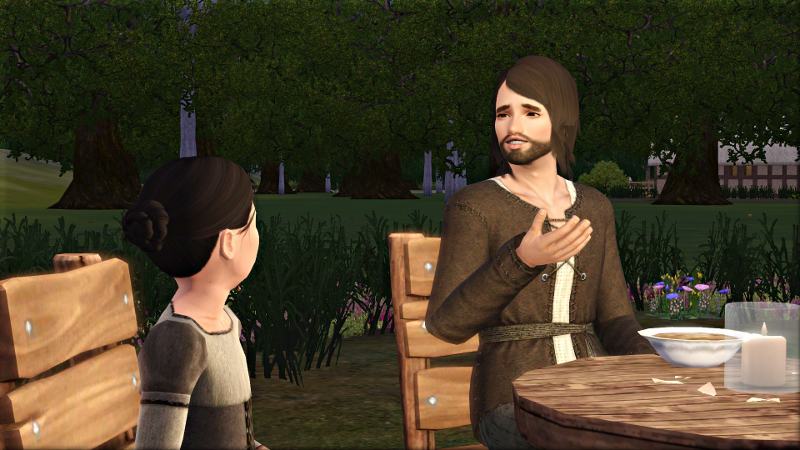 When night falls, her mother says it's time to say go home. Tomorrow will be a busy day.
They have invited Hugh's mother and sister to stay with them. Hugh and his step-father Ralf will sleep in the tavern, and Margery's brother Walter too, in case they need help with anything.
Margery gives her brother a big hug before they part.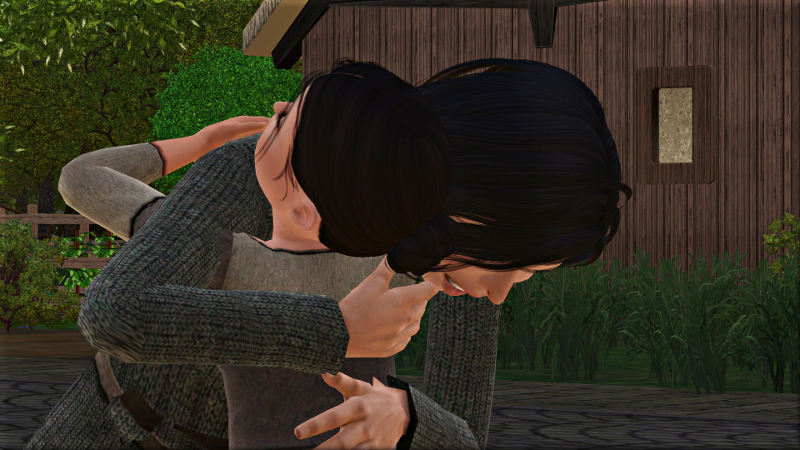 He has never spent the night away from home before, not that she can remember. It will be strange to lay down to sleep without him close by. Some girls are unlucky in their brothers, but hers is her very best friend.
Still, she will not miss his snoring, she thinks. And she has a lot of fun gossiping with Anne, until their mothers tell them to lie still and get some rest.
Tephna comes round first thing with the flowers that Jaclyn wanted, white peonies and chamomile. They both apologize again, and Tephna says she knows that Jaclyn only wants what's best for her.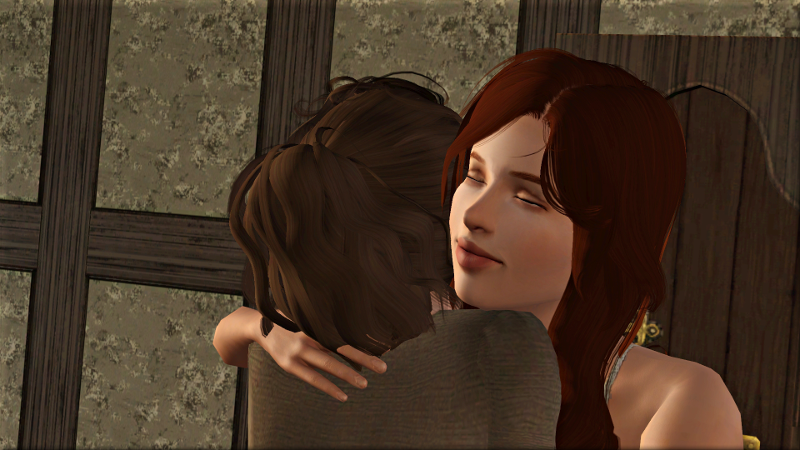 Margery and Anne are both excited to see the flowers. They have been given the very important job of arranging them into a wreath for her sister's hair.
Jaclyn looks beautiful in her wedding dress. She bought the cloth with the money she raised from her bridal nectar. Margery has never seen anything like it, not on a village girl.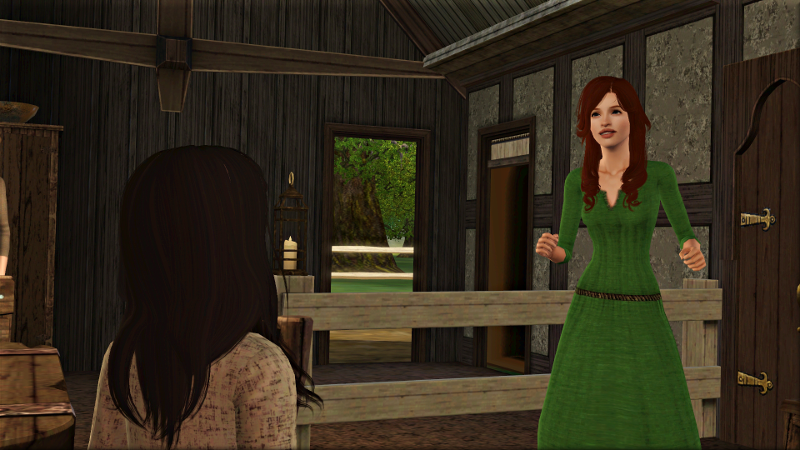 The older women are busy all morning preparing the wedding breakfast.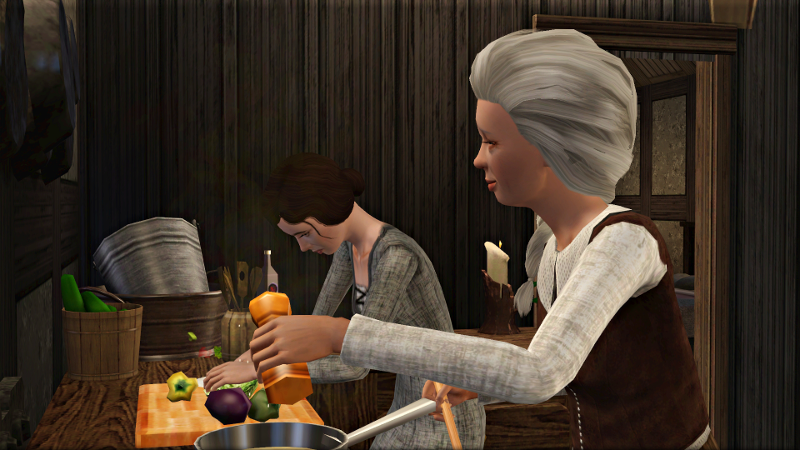 Throughout the morning, other wives and maids come to wish Jaclyn well. The brewer's wife has some kind of advice for her, but it doesn't sound very interesting, and Margery needs all her attention on her flower arrangement.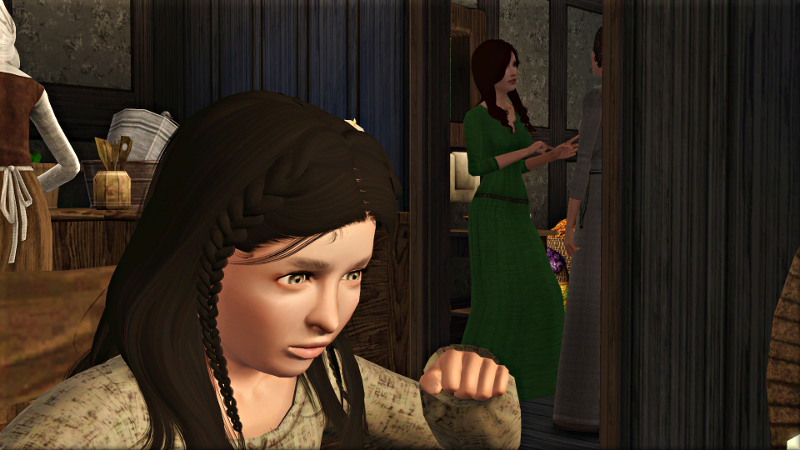 When it is ready, she braids her sister's hair and fixes it on top.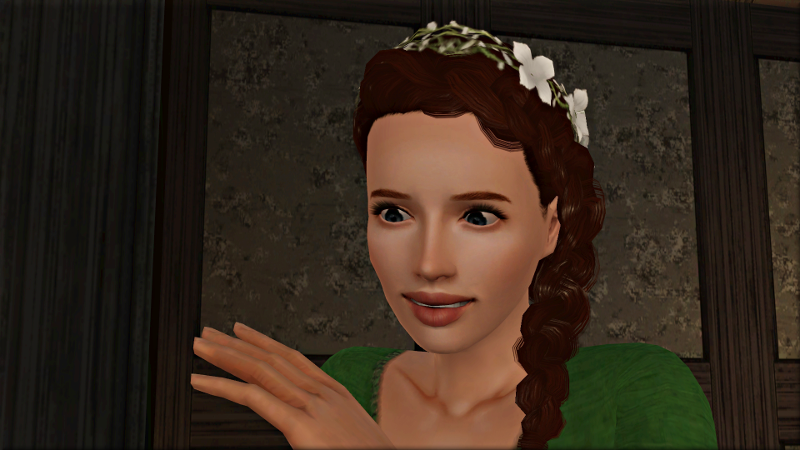 Eventually, it is time to walk over to the church. Margery says a silent prayer as they pass her father's grave. She wishes he could have been here to see this.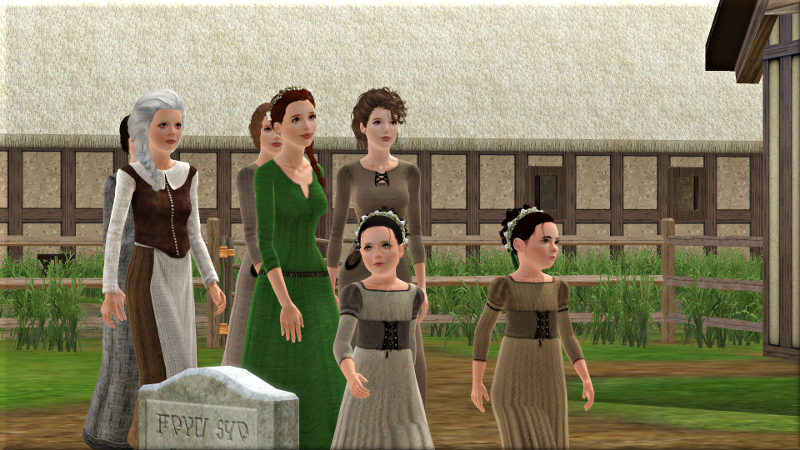 The men are with the parson waiting for them. Walter whispers to Margery that their sister's hair looks lovely.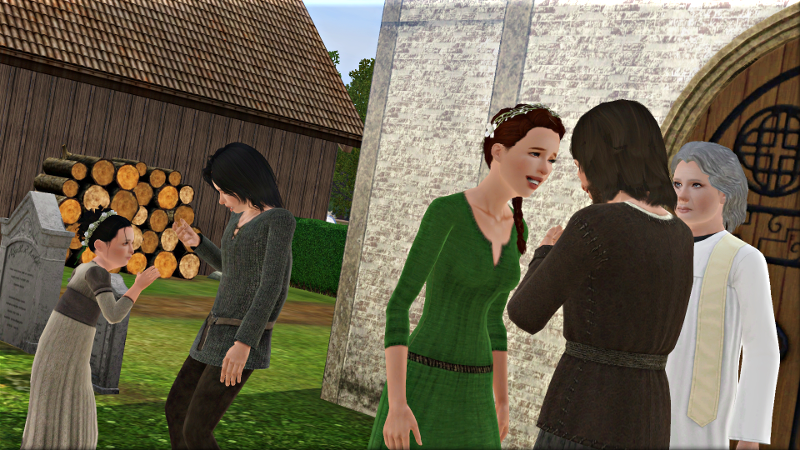 Then Jaclyn and Hugh make their promises to one another in front of the whole village.