My beautiful vistas research inspired me to build a couple of things for Shang Simla. Here is the first of them, a place for your sims to hone their martial arts skills, enjoy a relaxing steam bath, or grab a quiet drink.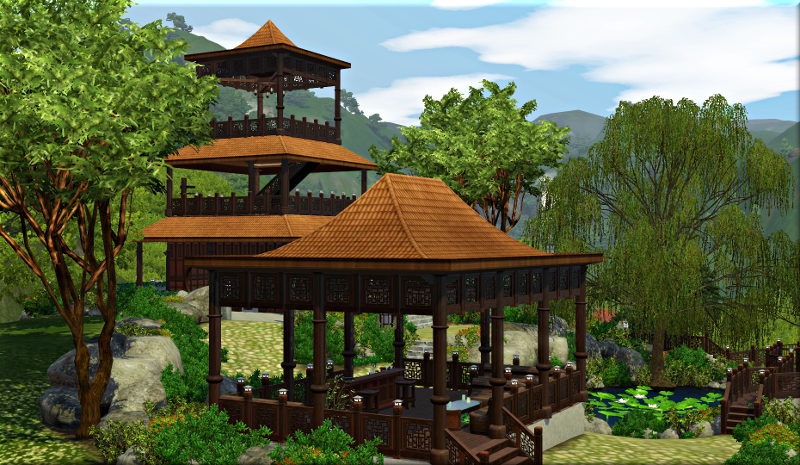 The build is for a 40×40 lot. I have it placed at 220 South Shang Simla Hills, a difficult location to landscape for, as the pathways that lead to it stop before the lot border. If you're building for a more conventional lot with direct road access you'll probably want to extend my terrain painting to the front of the lot.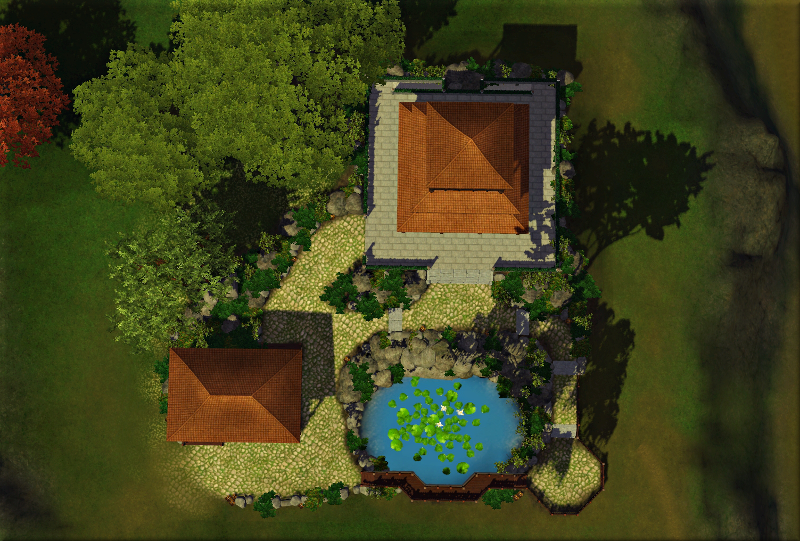 Some shots of the grounds.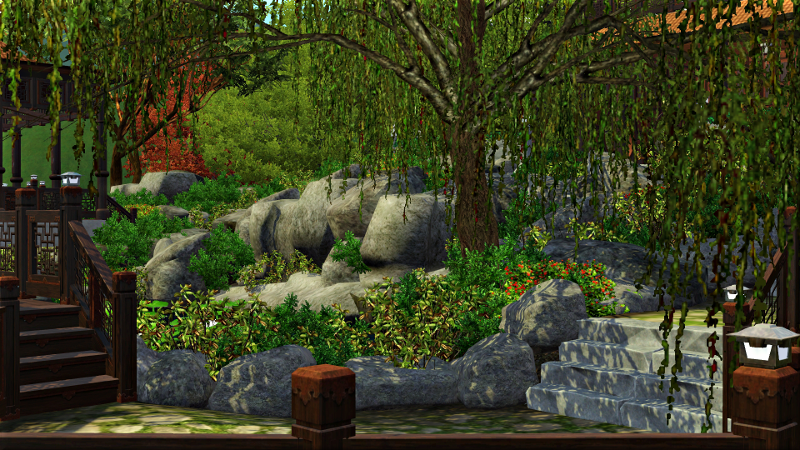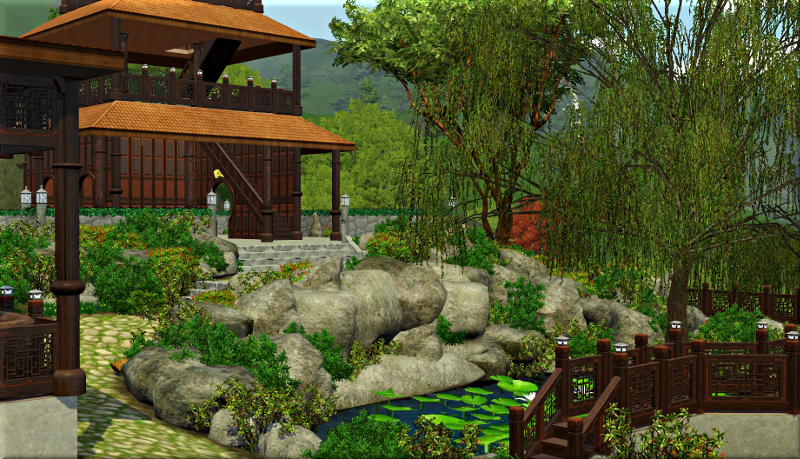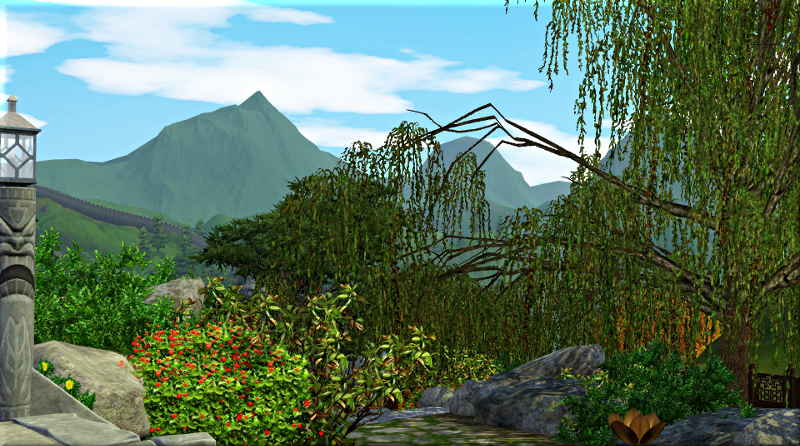 The bar area.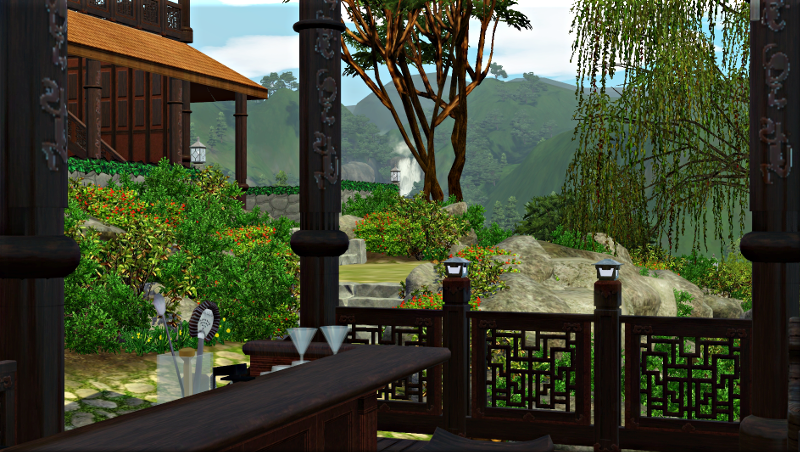 Lit up at nighttime, with the Dragon Cave in the background.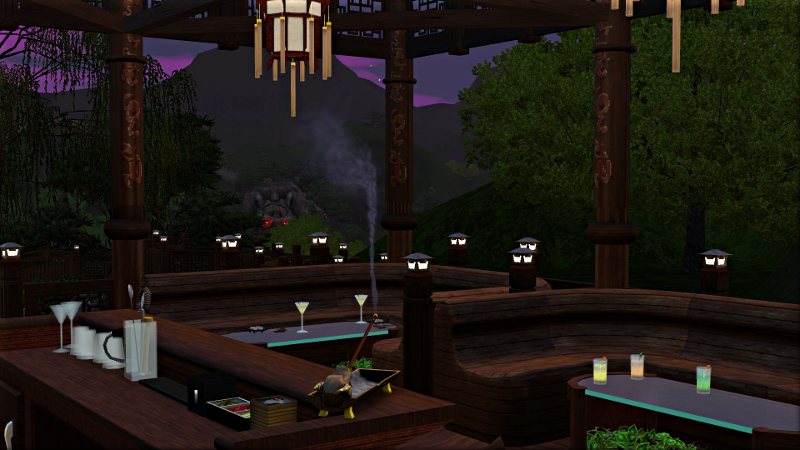 You may wish to rezone the lot as a Chinese garden for additional +20 moodlet and boost to martial arts skills, but in my game I have it set as a small park for access to the popular drinks mixes. Order a Dark Energies (§11), Sweet Hijinks (§11) or Vera's Glass of Sass (§11) to keep your sims awake or an Alien Brain (§12) to help them gain skills faster.
If they want to practice their martial arts, I've left the lowest level of the larger building empty for sparring matches.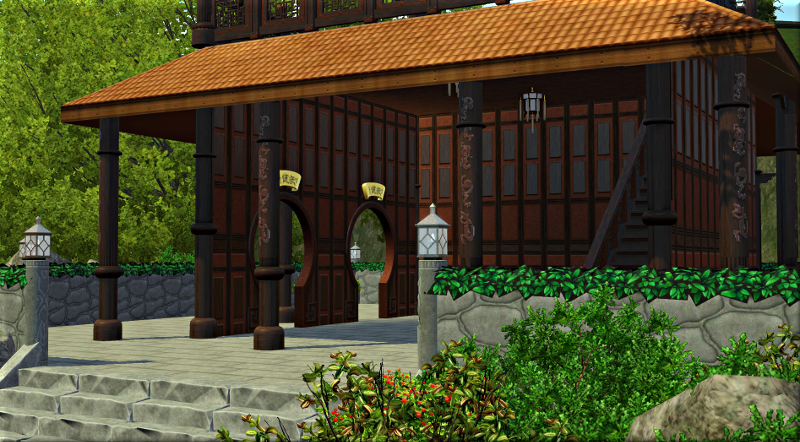 There is plenty of space.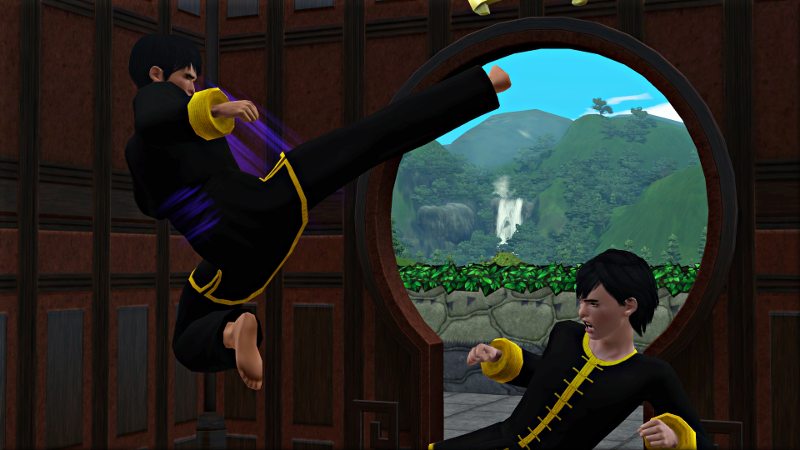 Upstairs are two training dummies and two blocks.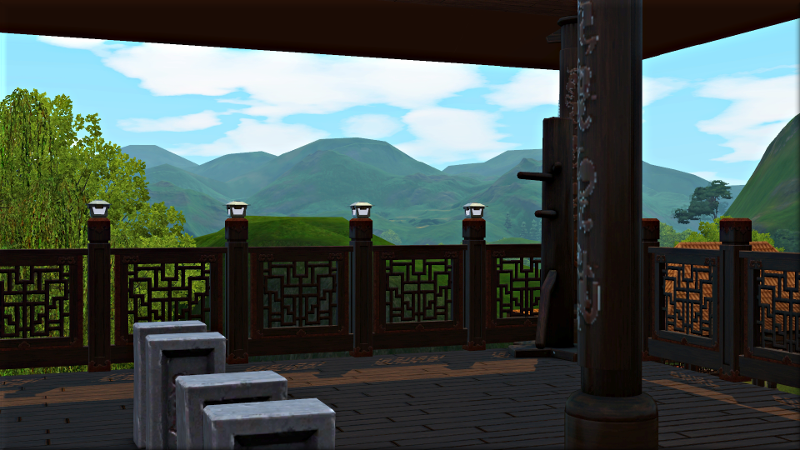 At the very top, I've set up a little meditation area.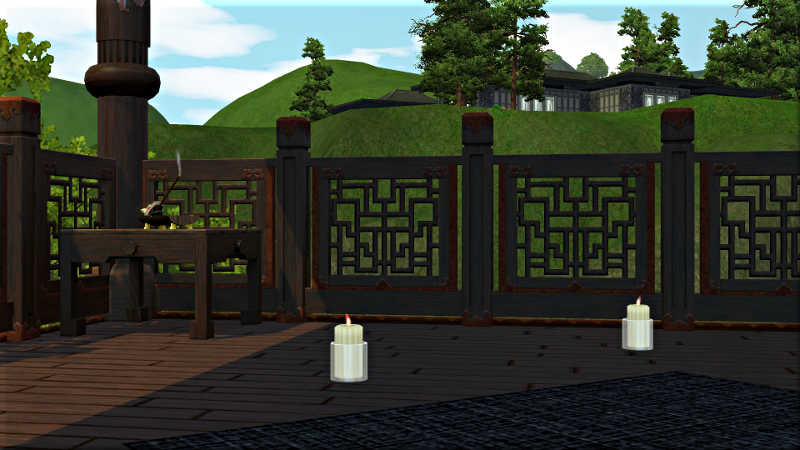 There is a nice view of the sunrise.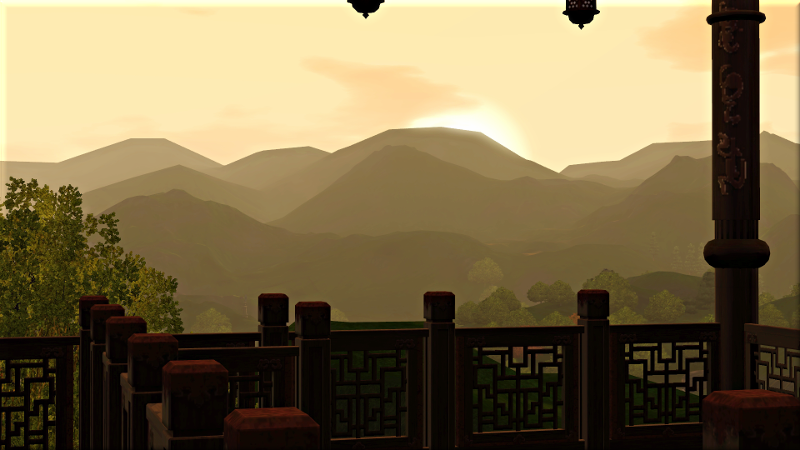 My sims like to come up here for some quiet time.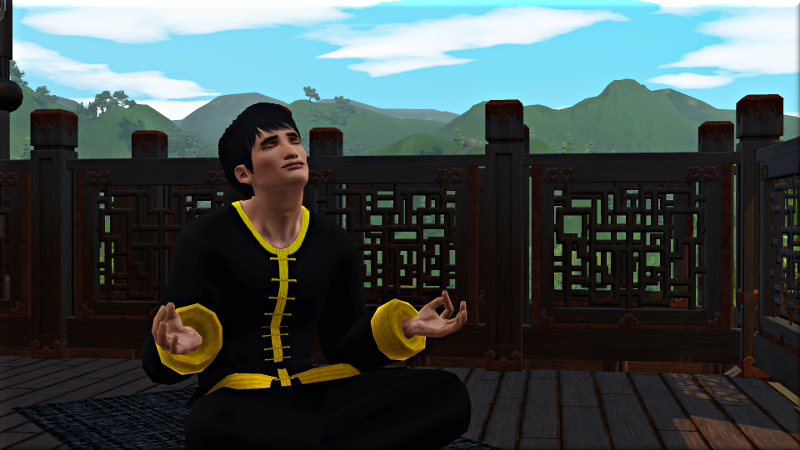 The bathrooms and saunas are all underground. Everything is upgraded to unbreakable.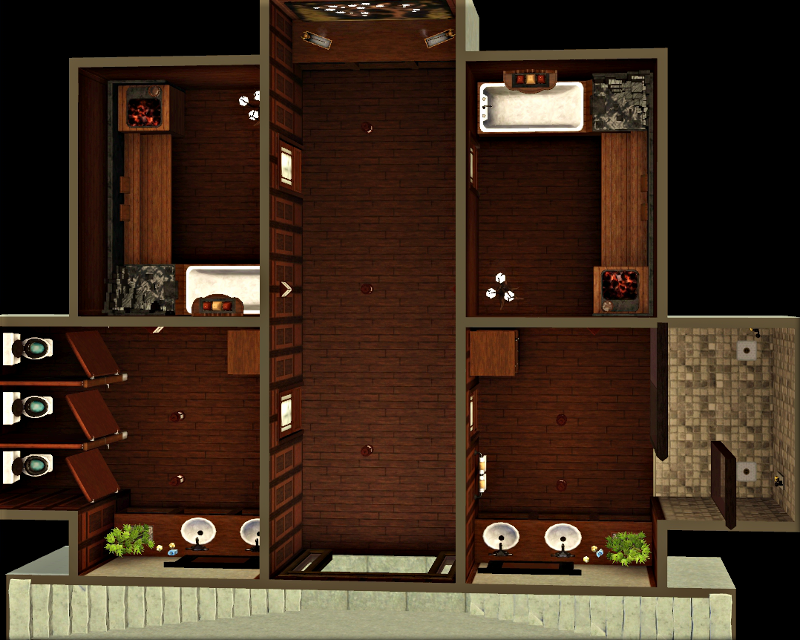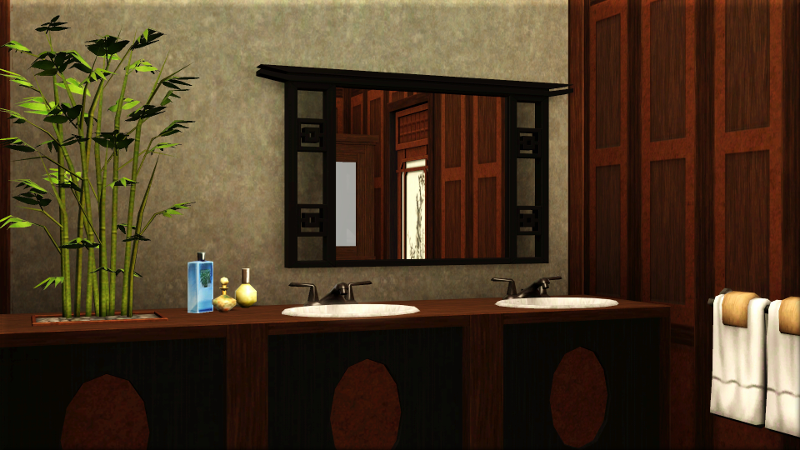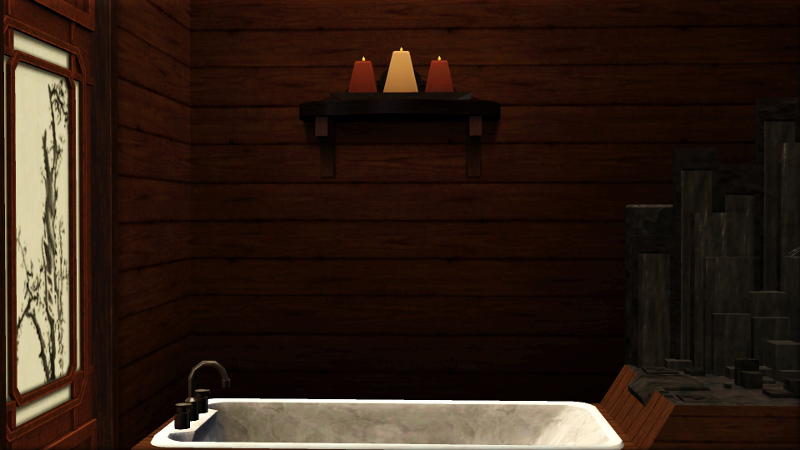 A hydrotherapy treatment will remove the 'fatigued' moodlet, allowing your sims to carry on training.