I built this this row of little commercial units for 11 West Forbidden City, Shang Simla. From left to right, there is a little art shop a little art shop (with consignment register), a Sim Fu kwoon, and a restaurant (with table service).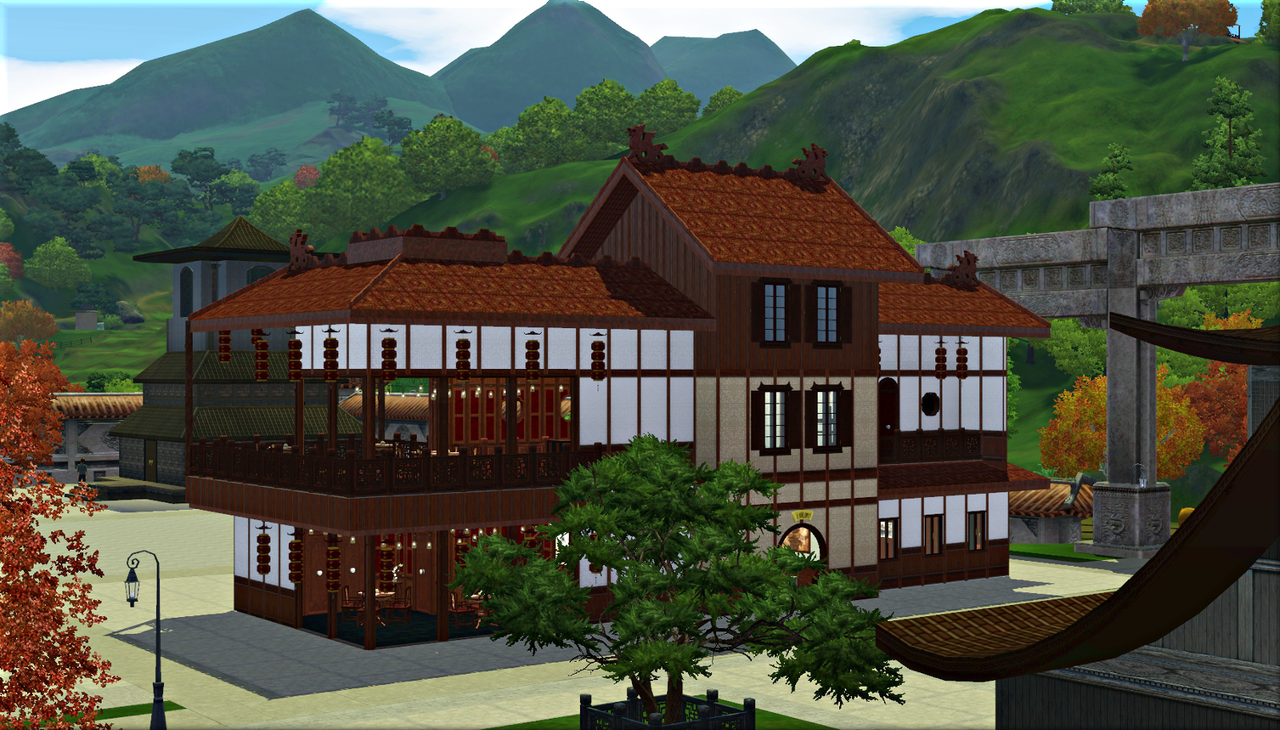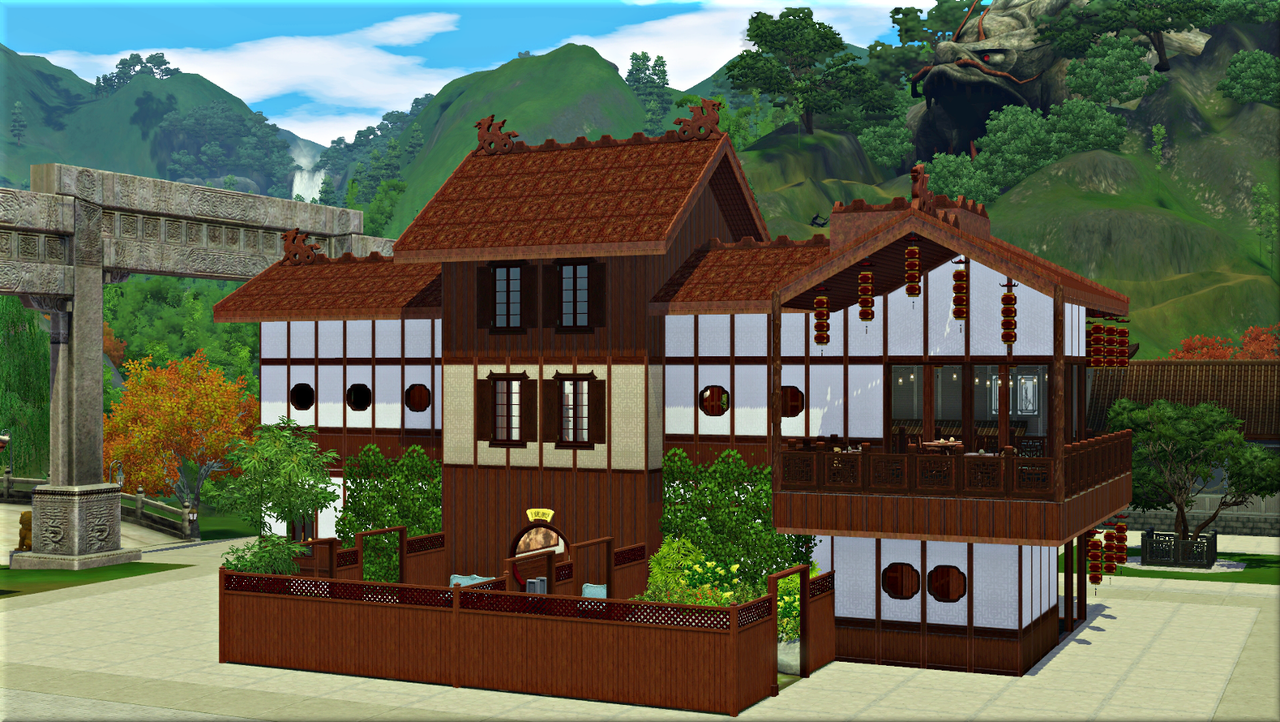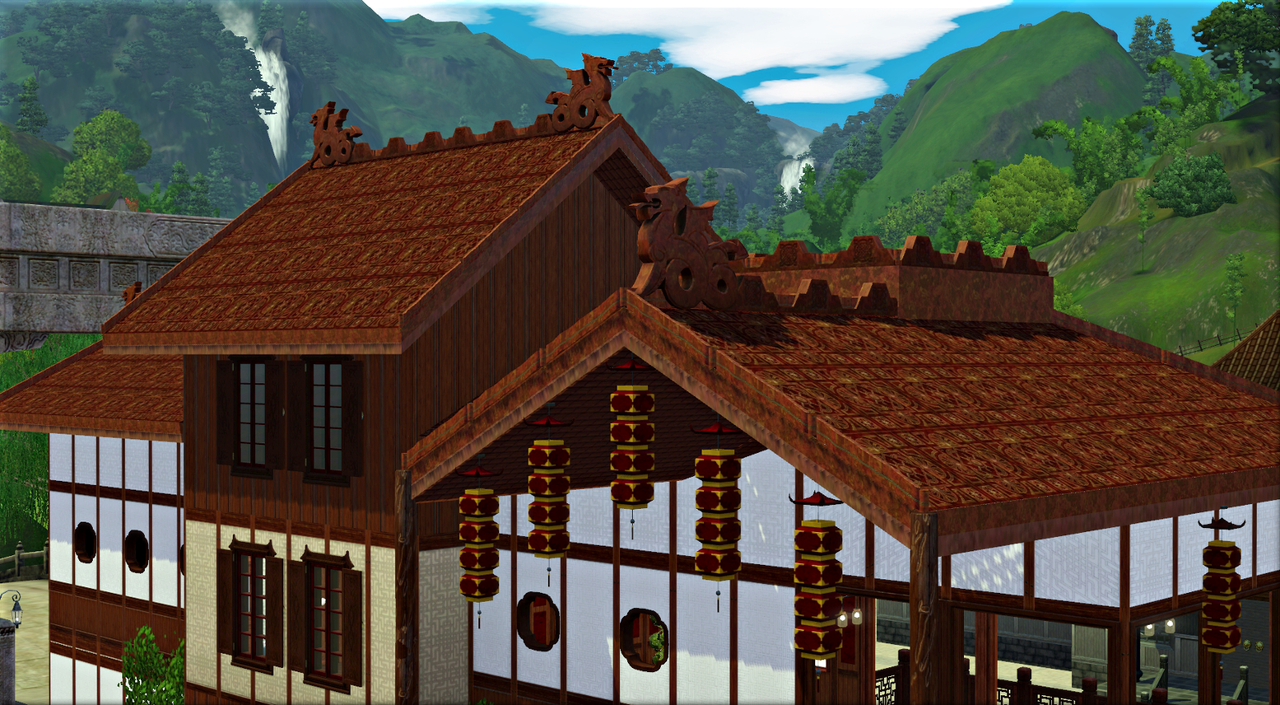 The units are:
An art shop decorated with CC-free copies of some famous East-Asian artwork. Unfortunately you can't click on the paintings to buy them. As a sort of workaround, I've placed a large masterpiece copy of each of them in the chest beside the register, along with the three Chinese relics collections.
I wanted the consignment register for my sim to sell his photographs. Replace it with the decorative one if you like.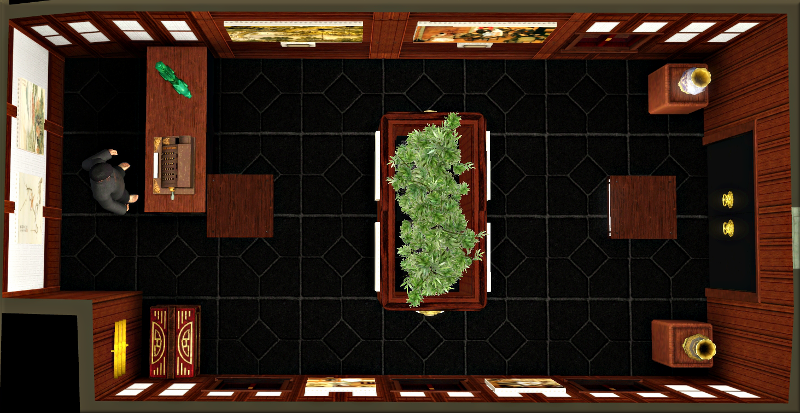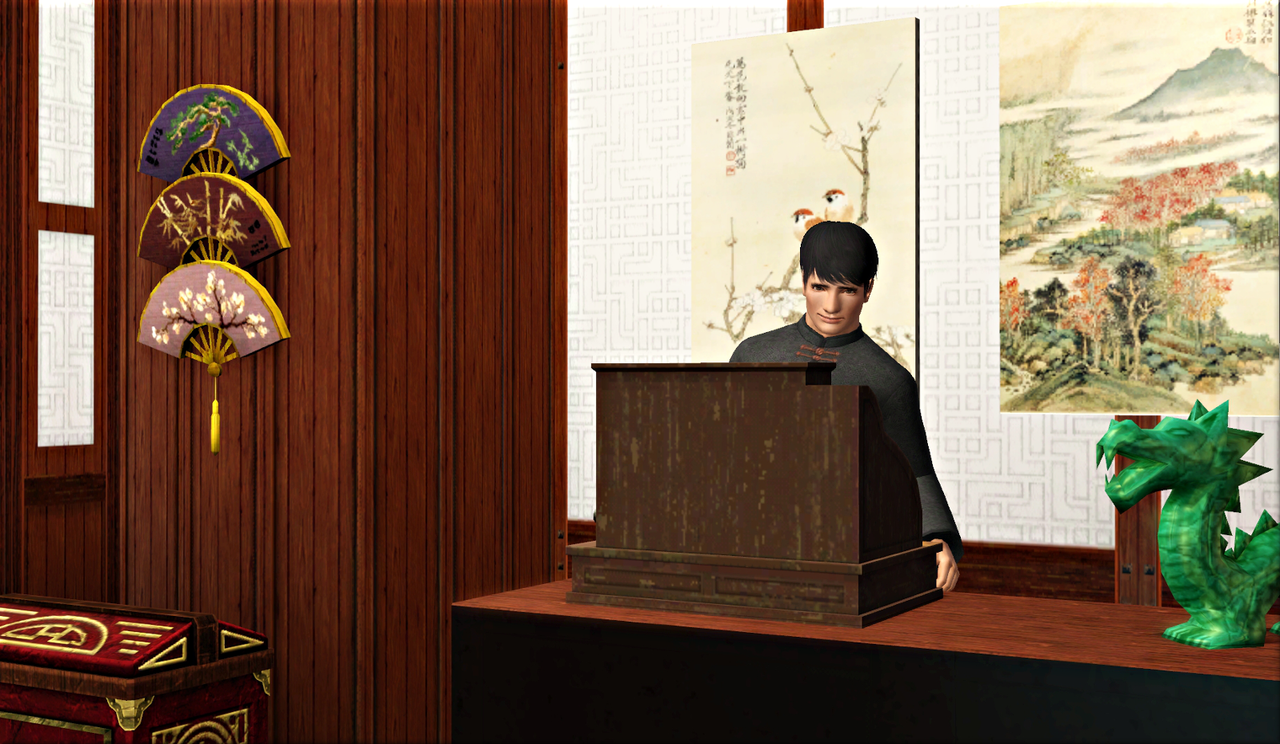 A kwoon for martial arts training. There is enough space to spar upstairs, and in the garden to the rear.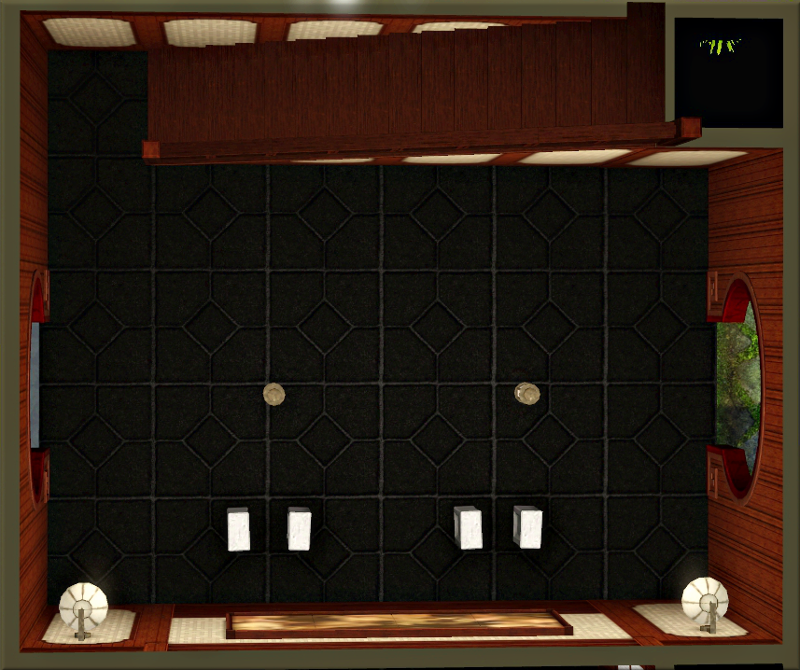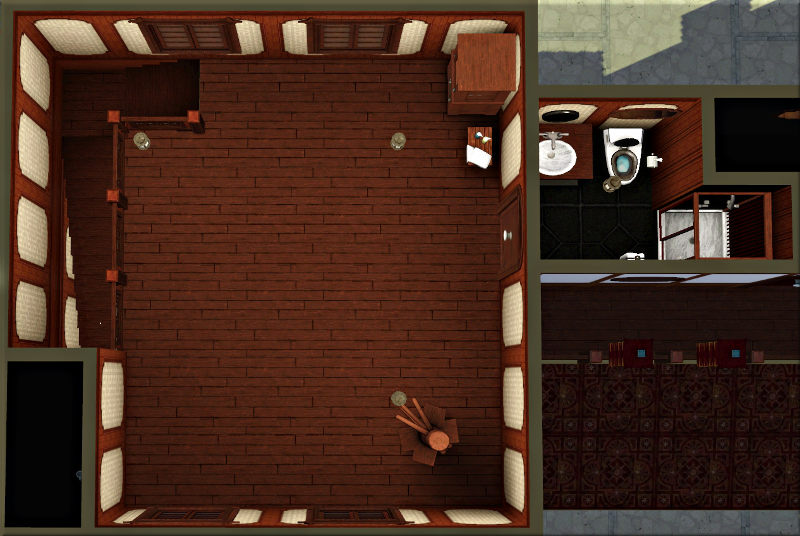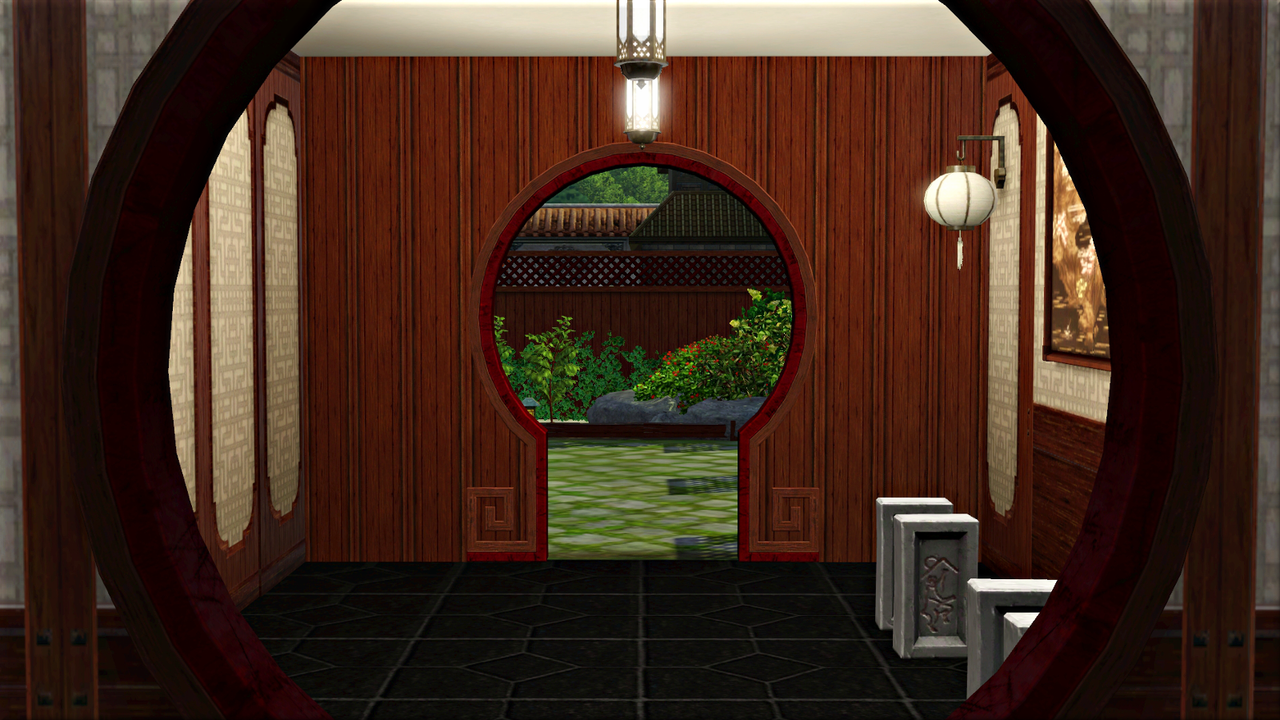 A restaurant with the bistro oven and a coffee machine. Seating for 15. I use icarus_allsorts' mod to get herbal tea from the coffee machine. As always, you may wish to replace the bistro oven with Ani's superior version.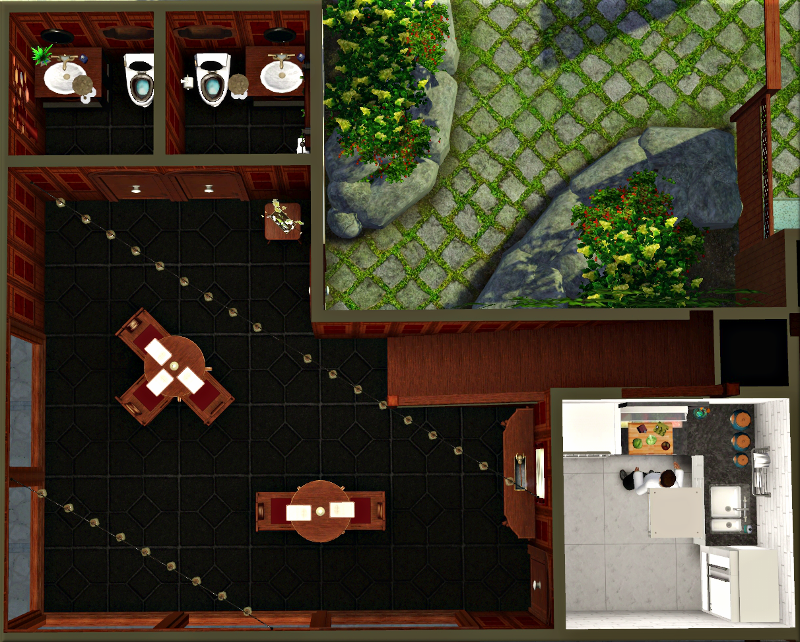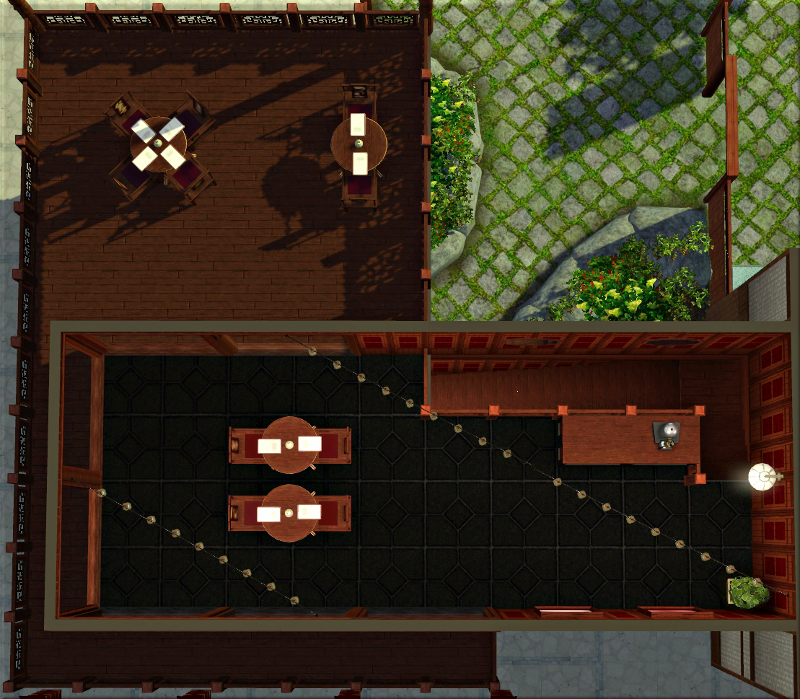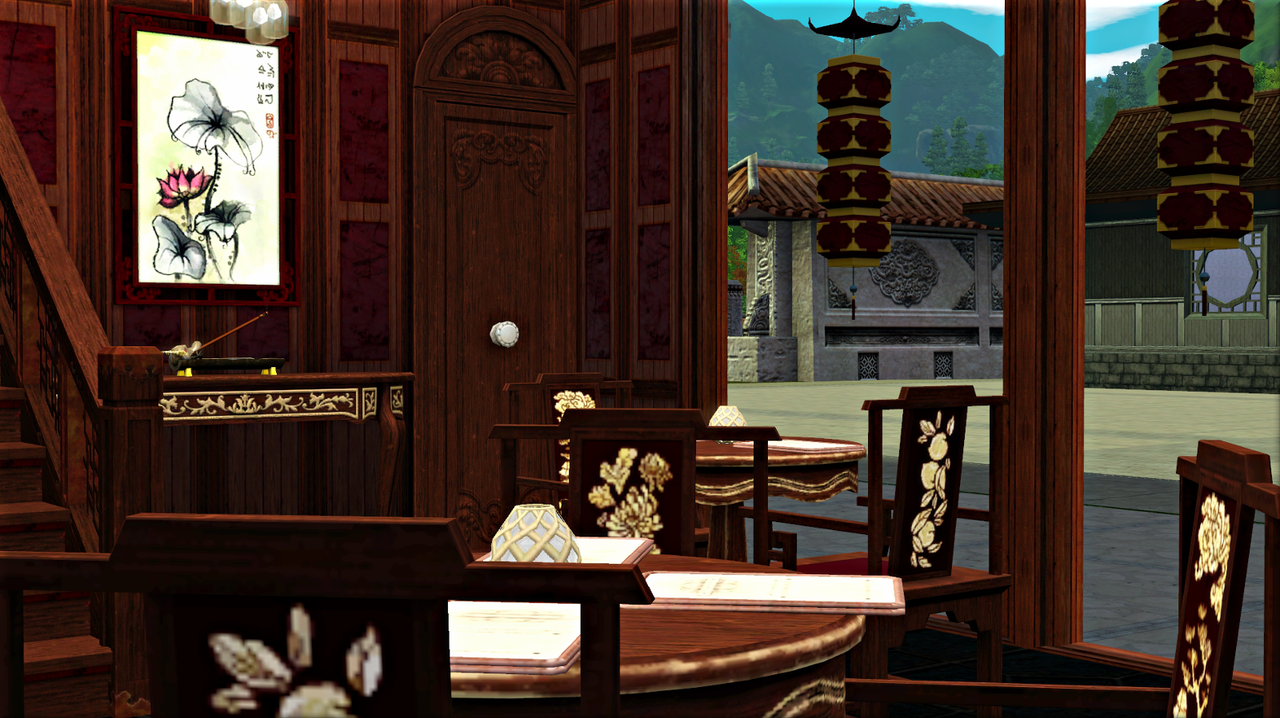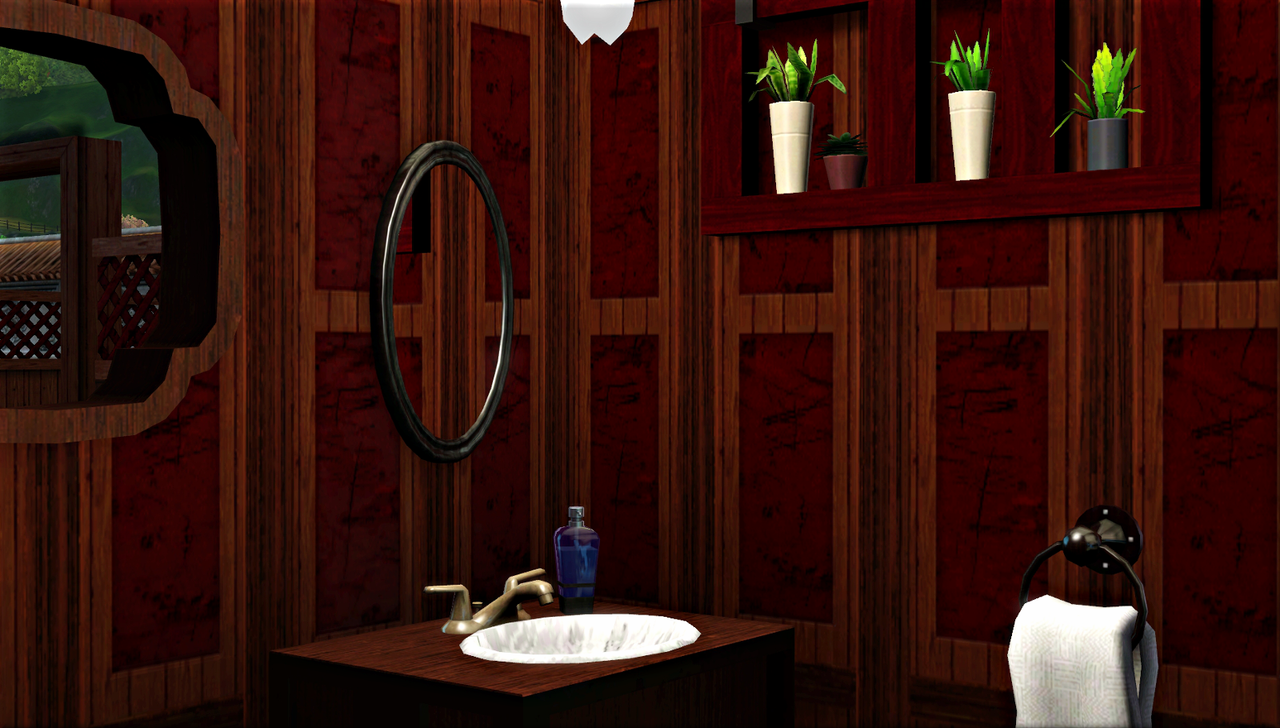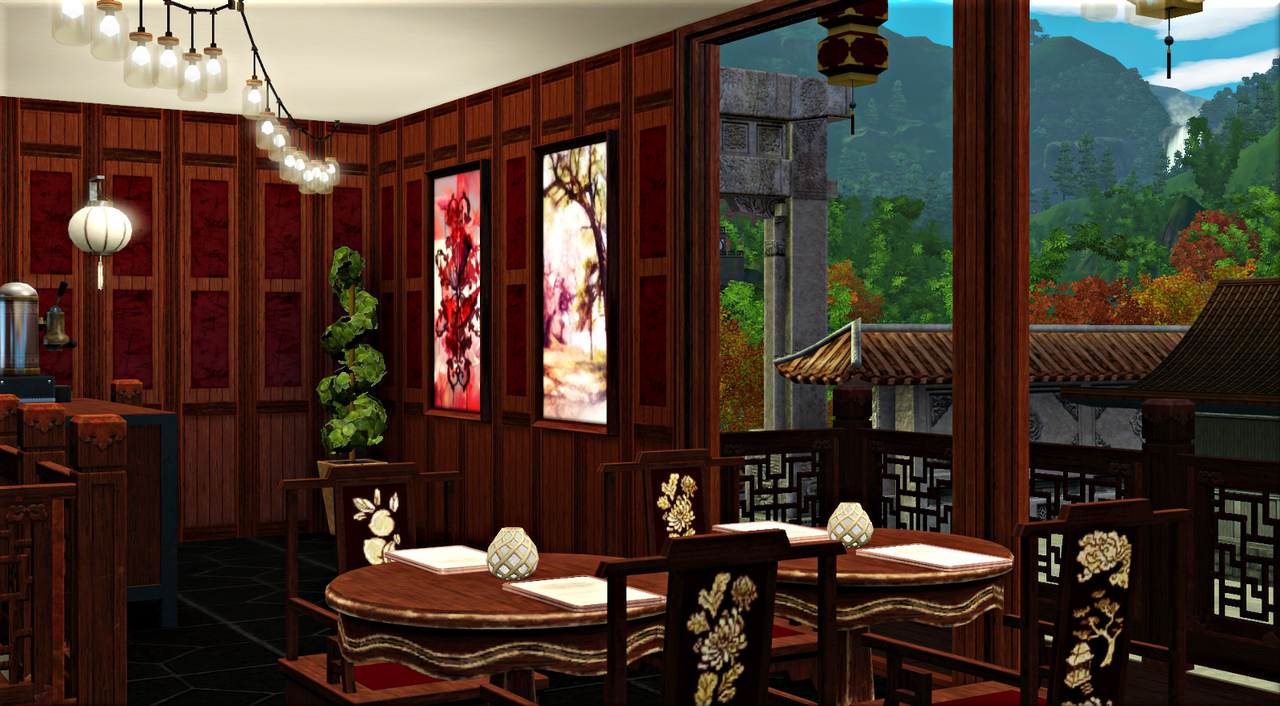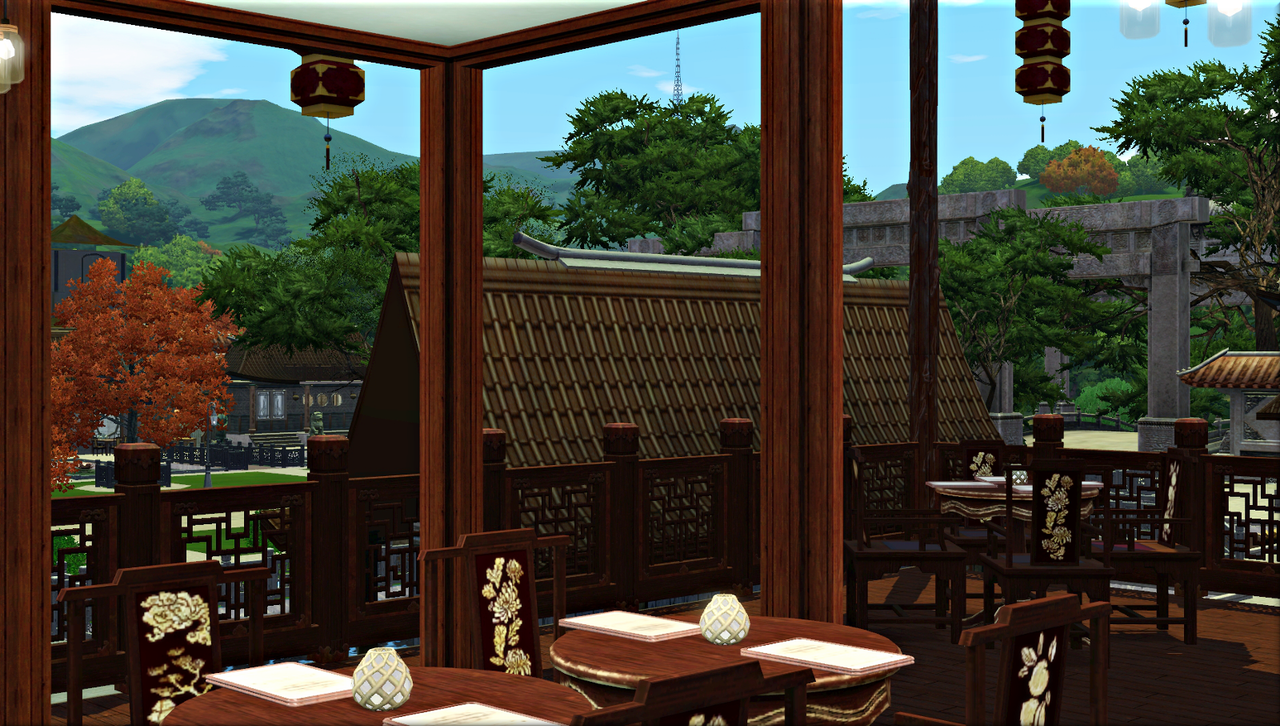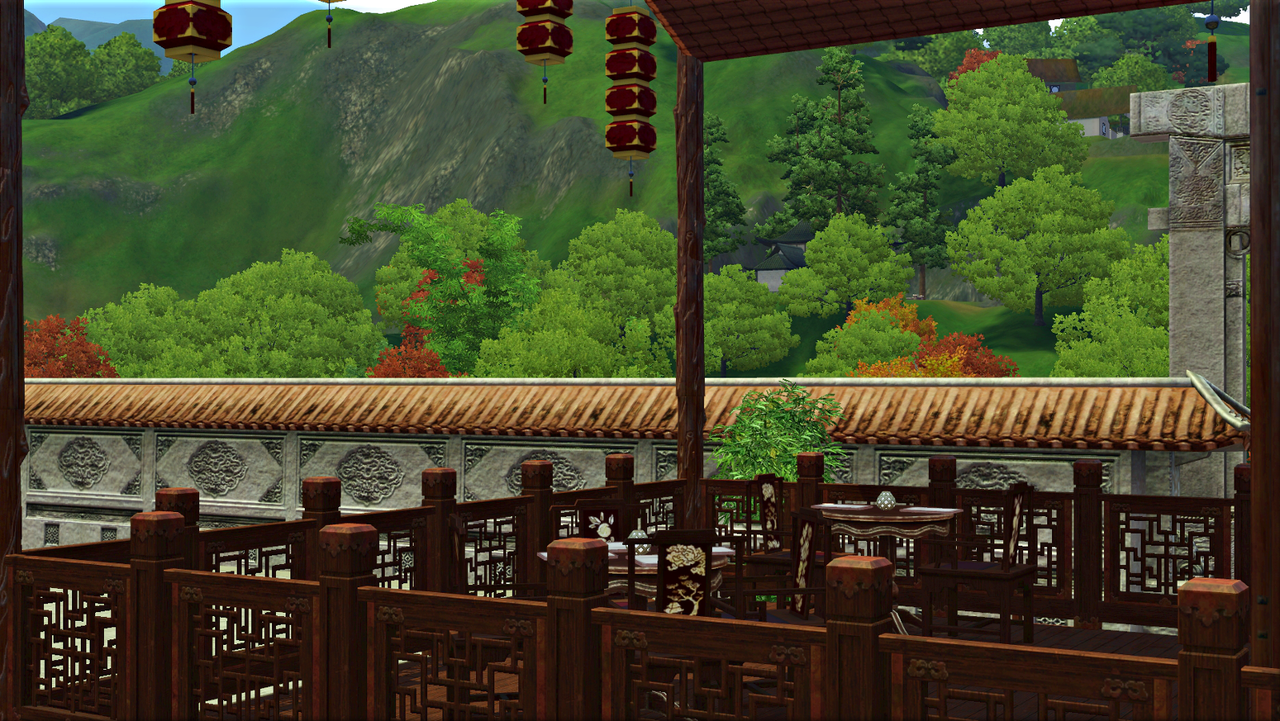 In the gardens behind the units, you'll find a perfect quality herb and bean collection for your sims' hot drinks: cinnamon (romance), basil (opportunities & career), licorice (hunger), ginseng (energy), sweet grass (cures crash/nausea), lavender (better sleep), maui bean (energy), kona bean (energy), and red berry bean (hygiene).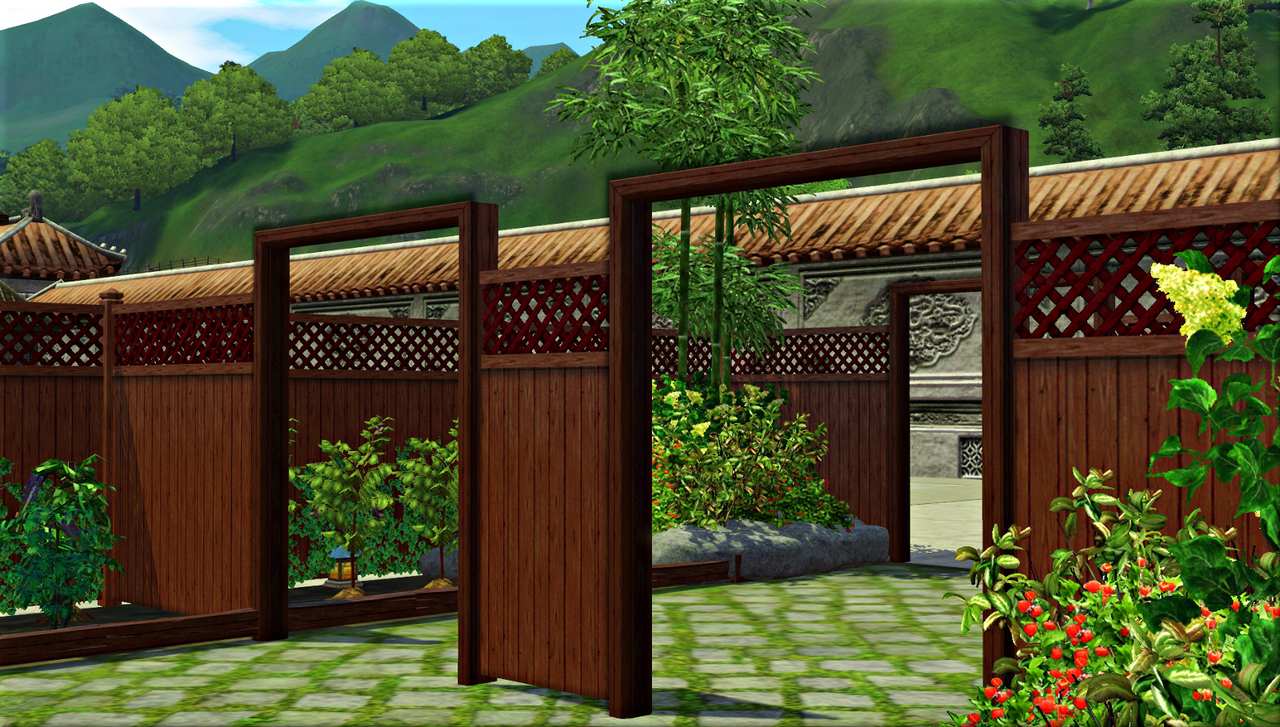 As you may have noticed, I've decided not to paint the ceilings inside this build. The whole roof is CFE, and I was keen to avoid ceiling holes and floating tiles. If you leave the ceilings alone, you shouldn't encounter any problems, but let me know if you do.
The dragon roof decor doesn't show up in the exchange's list of objects, but it's from Dragon Valley I think.