Everyone comes out to watch when the noble folk ride away. Some of the grown ups mutter amongst themselves. It is never good for the village for his lordship's entire household to be from home.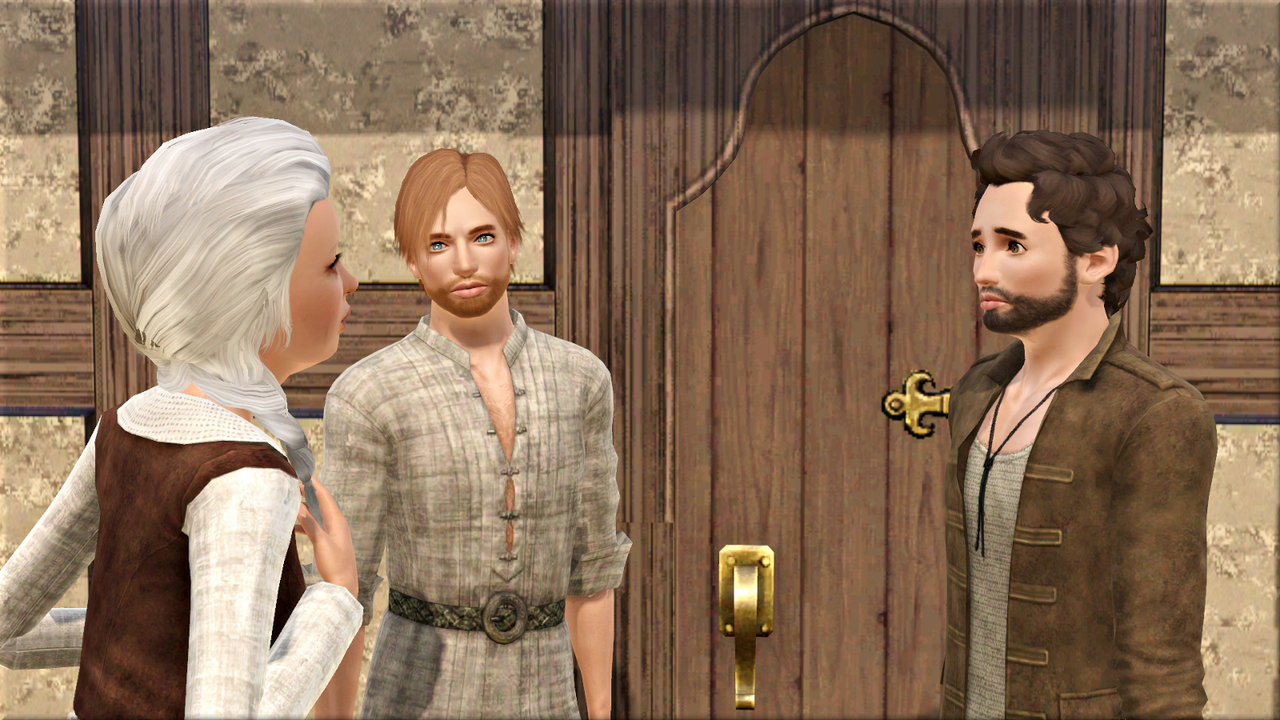 For at least one person, though, the bad news is softened by good. Tephna will at last be able to marry her sweetheart Ralf, who has been placed on leave until the winter.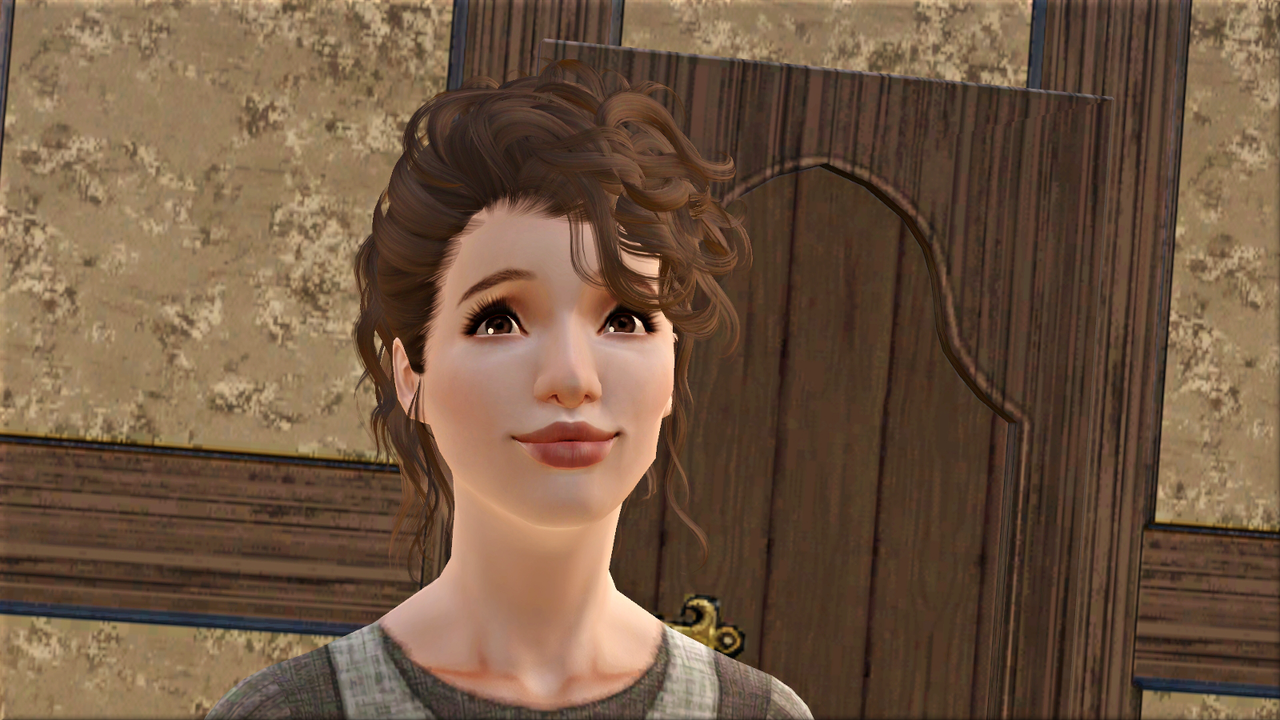 It has all been decided, Walter Yates hears from his best friend Adam, Tephna's younger brother. Until Lord Snordwich's return, Ralf is to live with Adam and his sisters in the bakery, and to act as Adam's guardian. He is expected down from the manor any day now, as soon as his work there is all tied up.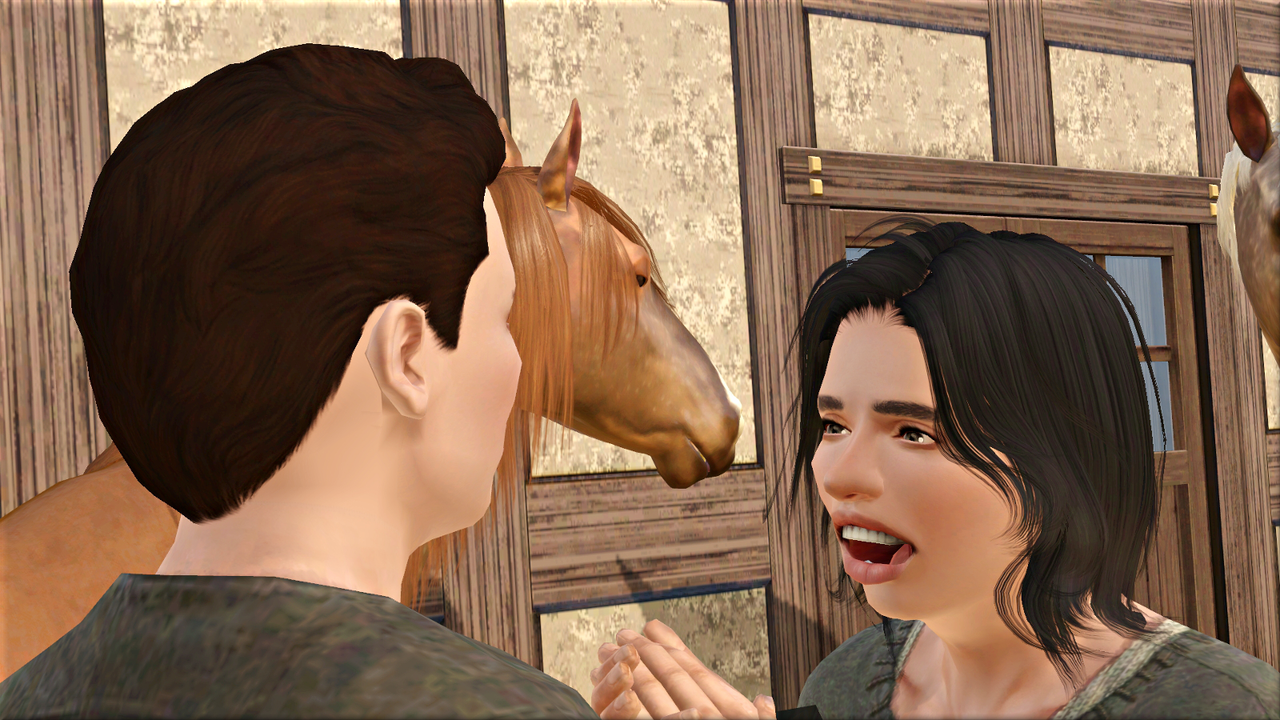 Walter is happy for Tephna. The year has been a hard one for the Bakers, losing their mother after such a lingering illness. It has been a long time since the Watcher last sent them something to celebrate.
They talk about it in the bakery that afternoon, Walter and his sister Margery, with Tephna, Adam, and Oriel. Walter and Margery ask Tephna when the wedding will be, and whether they can help with anything.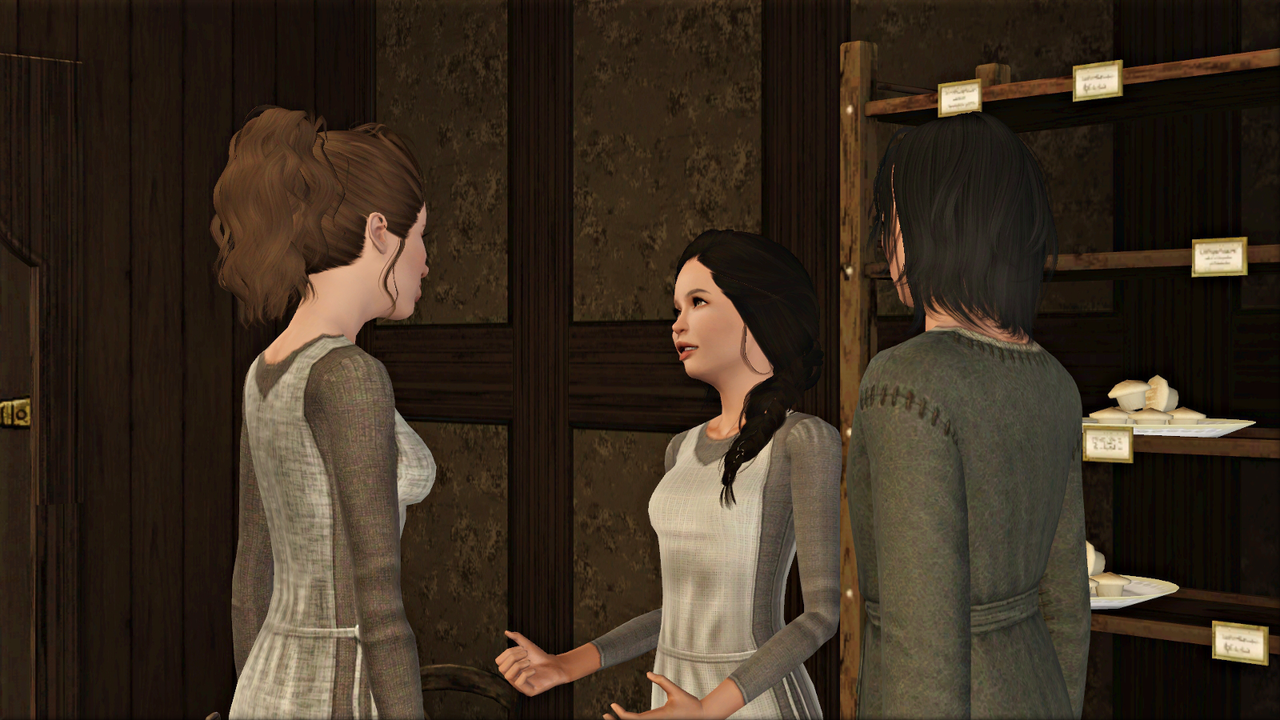 Oriel tries to shift some of the attention back to her. Gilbert Jardine has been wooing her, she says, and calls him hopeless fool.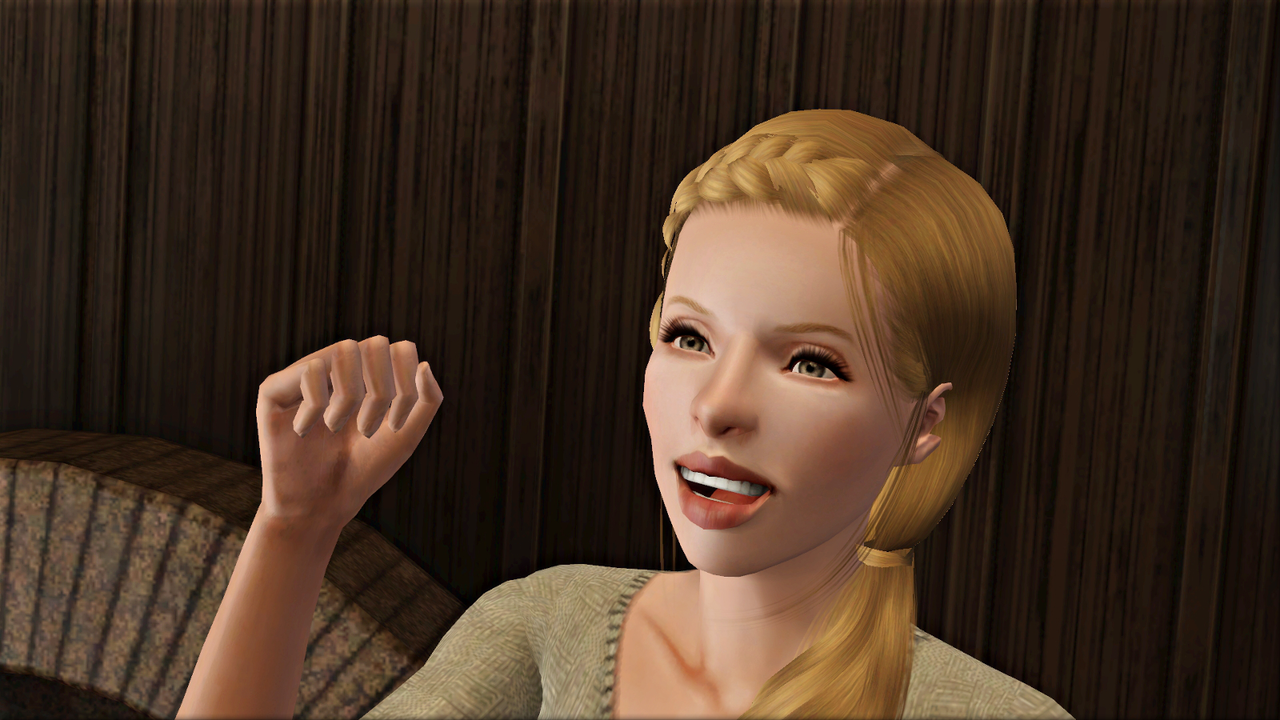 No one pays her any heed. Adam and Margery bicker while she helps Tephna mend a pile of aprons. There are no unkind feelings there; it is just their way, always to be at odds with each other.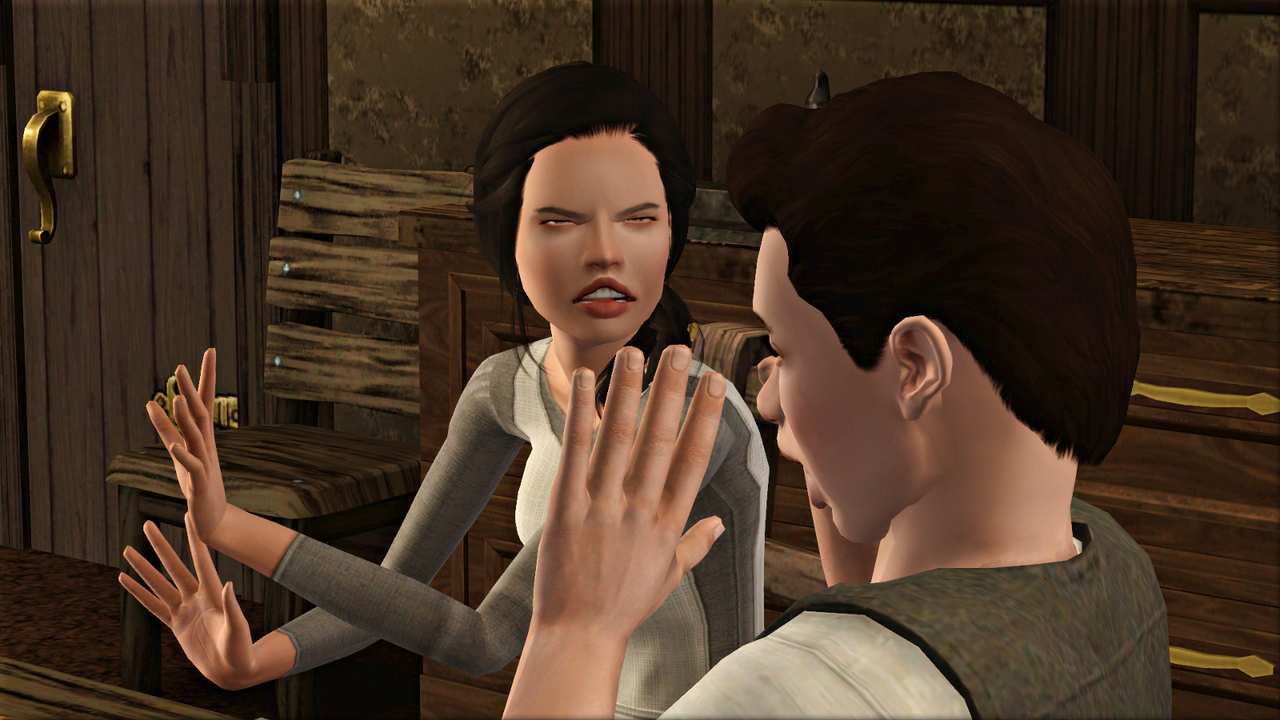 Ralf is down from the manor sooner than anyone expected. He announces himself with a little knock at the bakery door.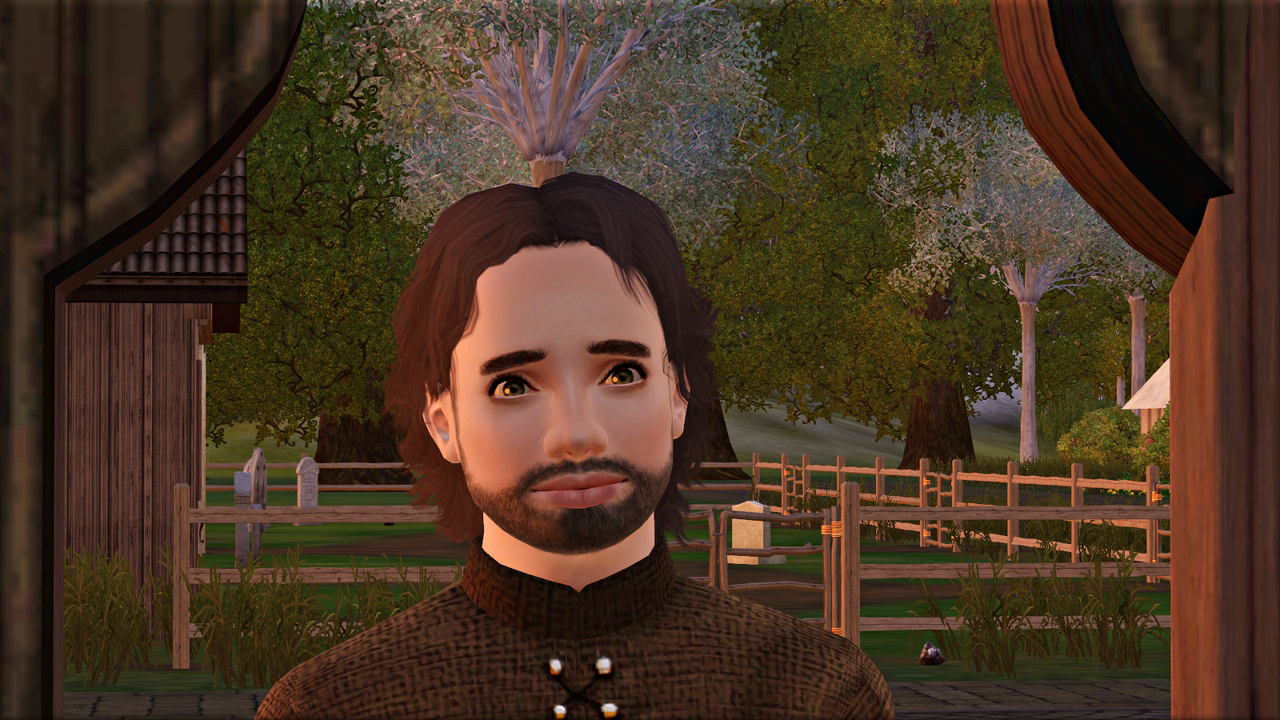 Tephna says nothing at first, but but her face is a picture.
Walter, and Margery, and Adam make their excuses and hurry out, taking a protesting Oriel with them.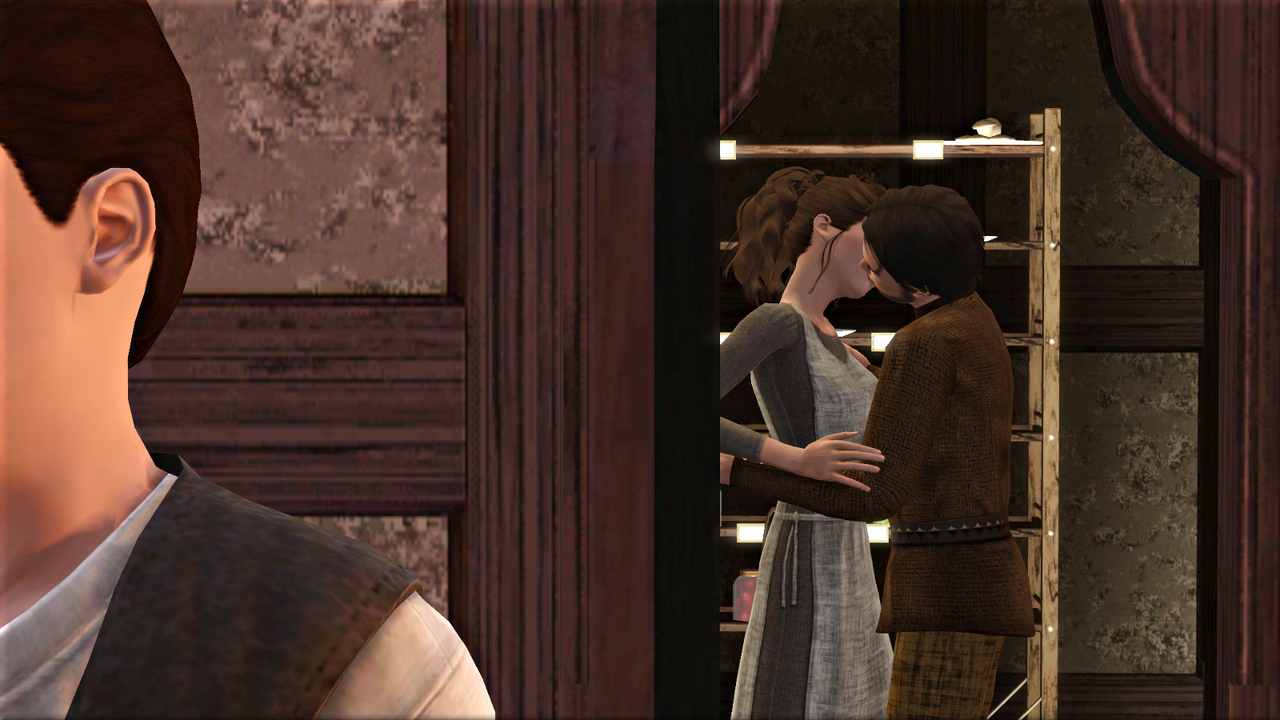 Back at home, Walter and Margery's mother has been cleaning. She wants everything nice for when their sister Jaclyn arrives, to celebrate the first of the Watcher's Days with them.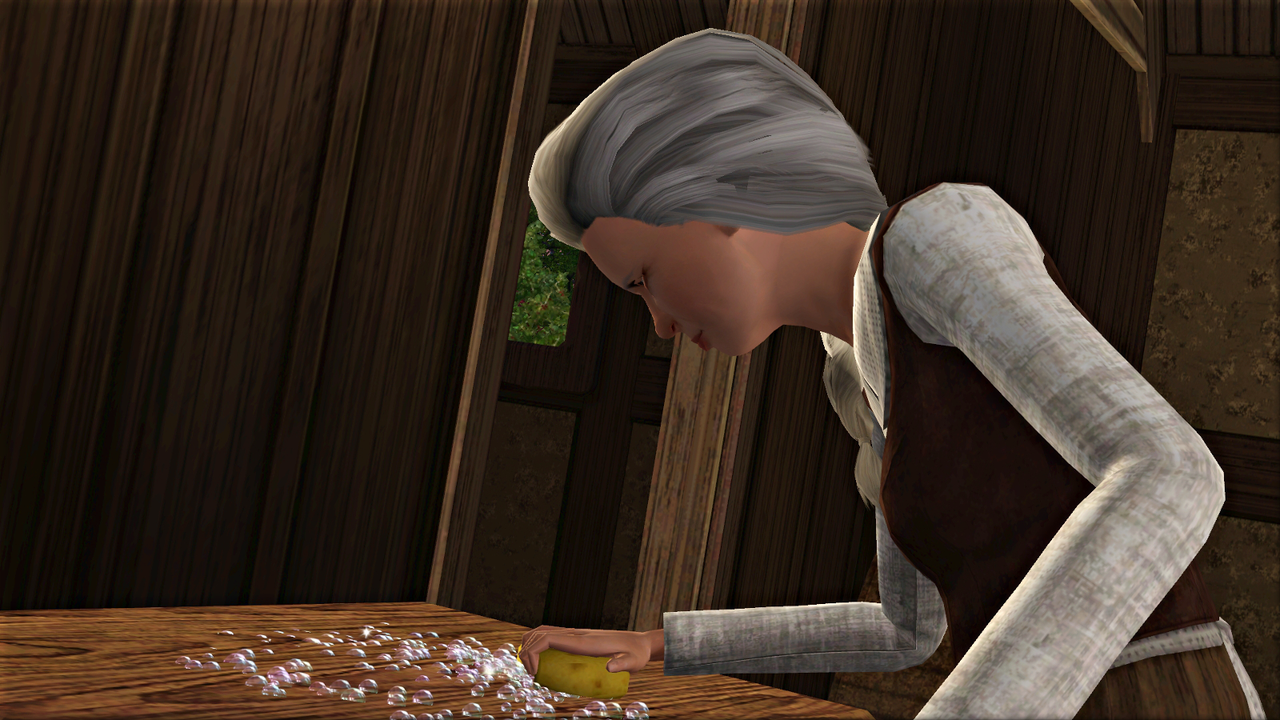 Walter loves to see everything looking so homely. Cuts of beef he helped her butcher are hanging by the fire to dry out. Their holidays feasts are to be especially fine this year, he is sure; and the leftover meat, once cured, will see them through the rest of the season.
Margery suggests in the morning, after their work in the garden is done, she go and pick some flowers for them to arrange about the house.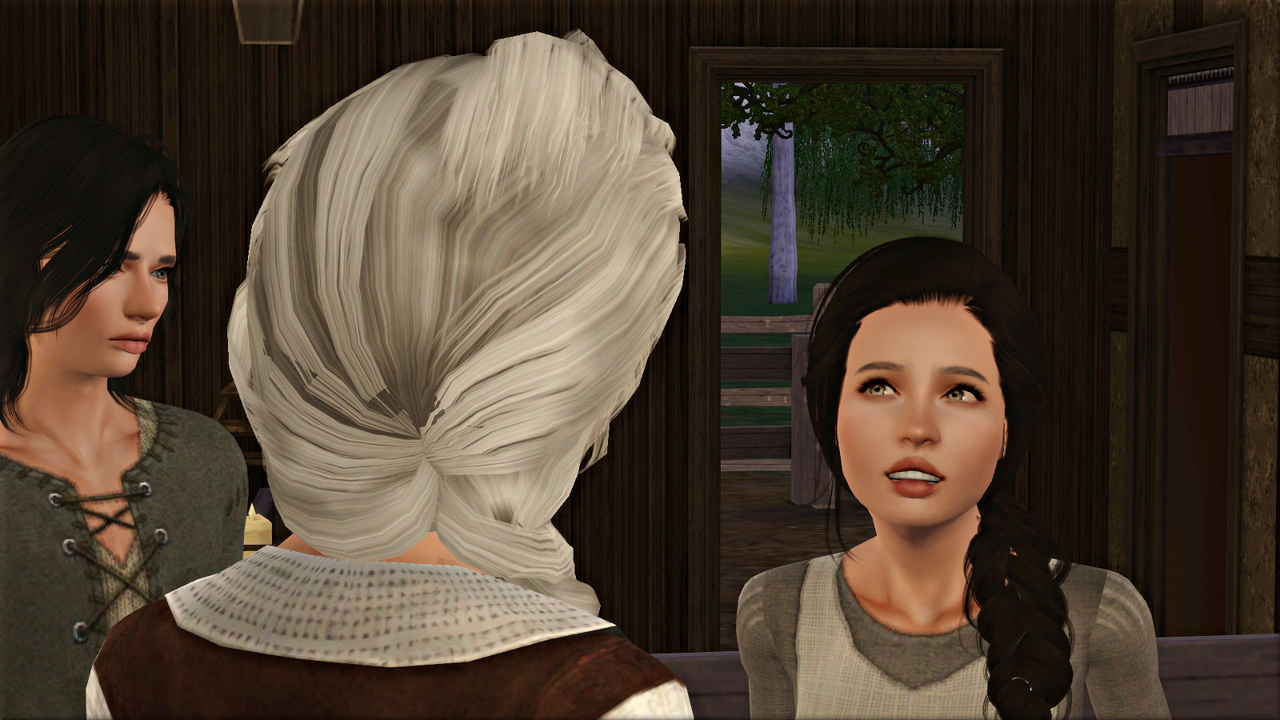 Walter is looking forward to having Jaclyn home, and to seeing her daughter Alys. Margery and he stay up late talking about it, until their worn out mother finally insists they all get some sleep.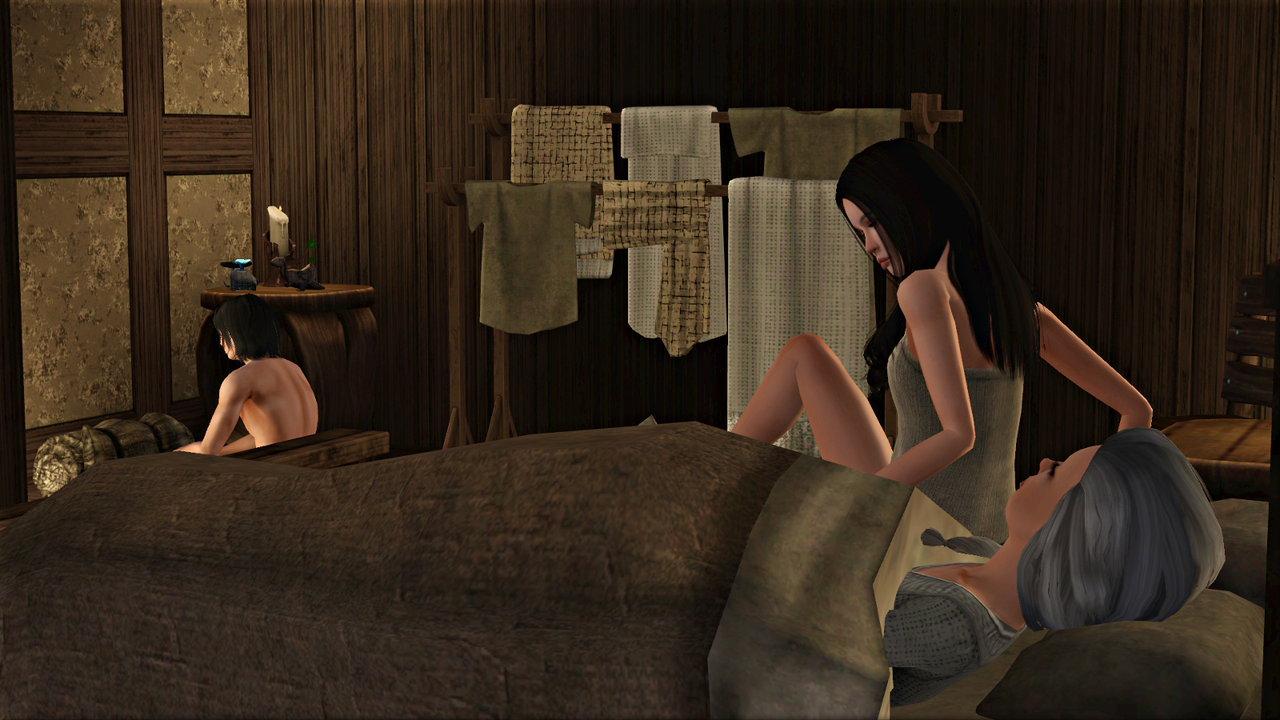 The spring cabbages are in season now, and the first of the year's mint has just come in.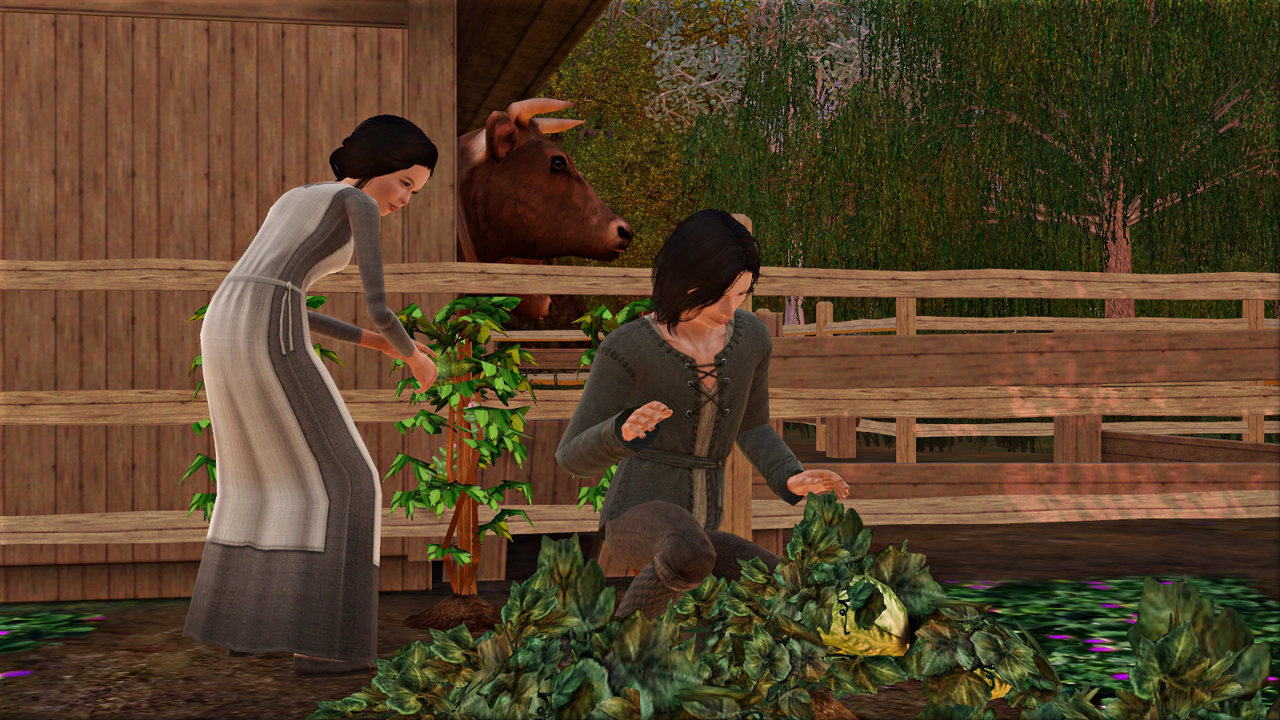 When their patch is picked and weeded, Margery hurries off to find the promised flowers. Walter heads over to the bakery to buy some spring buns, dry, bland bread eaten throughout the penitential period. Tephna and Ralf are there, cuddled up close to one another.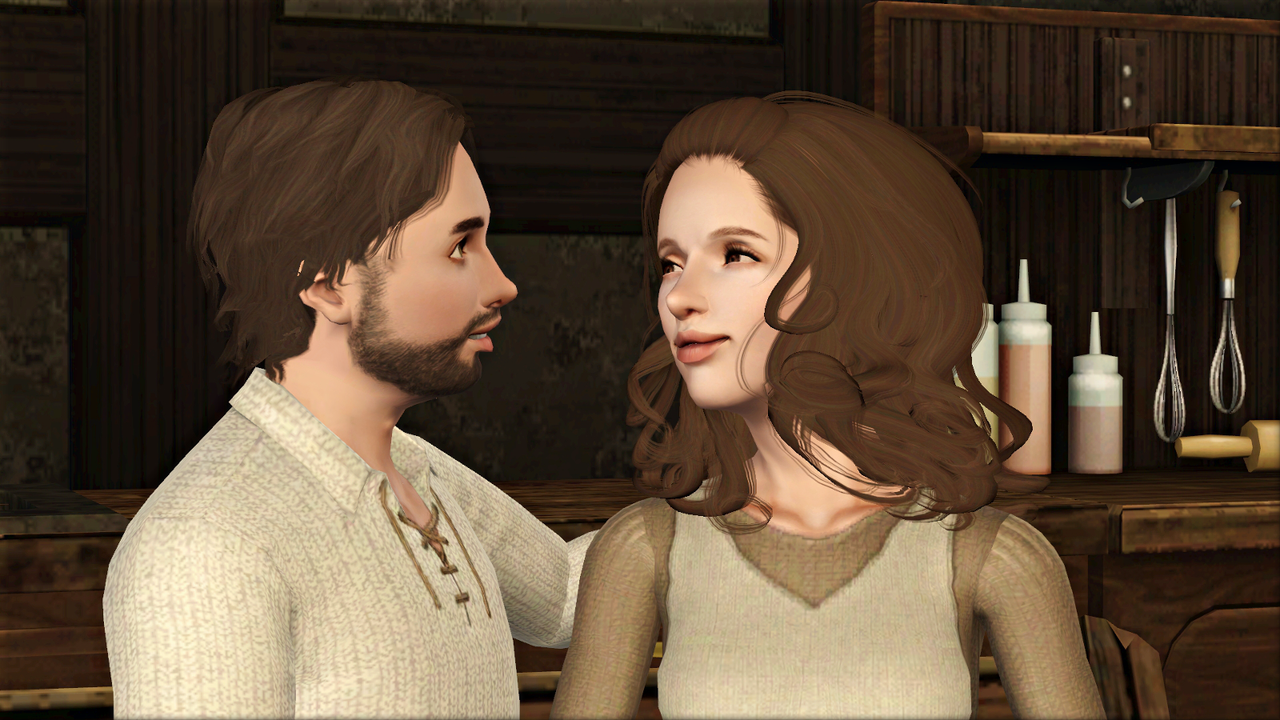 Walter and Margery arrange the flowers into bunches while their mother makes a cabbage stew.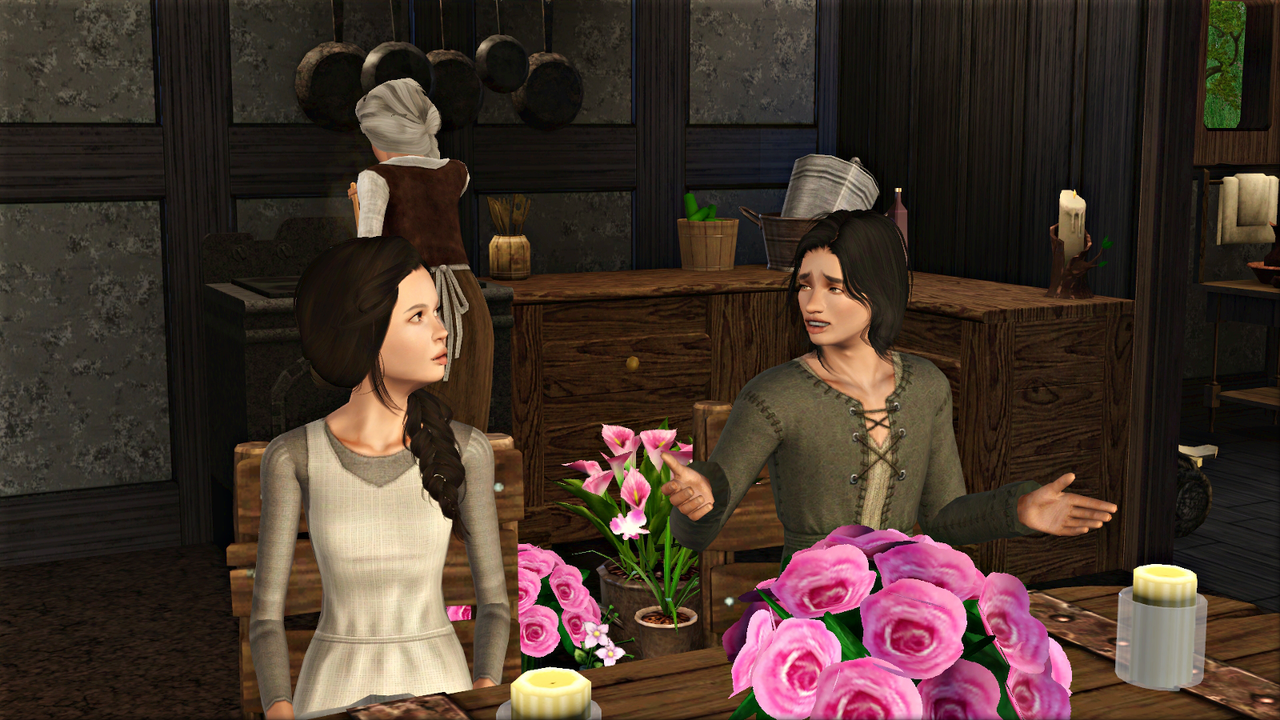 It is mid afternoon when Jaclyn arrives, with her husband Hugh, and their daughter Alys.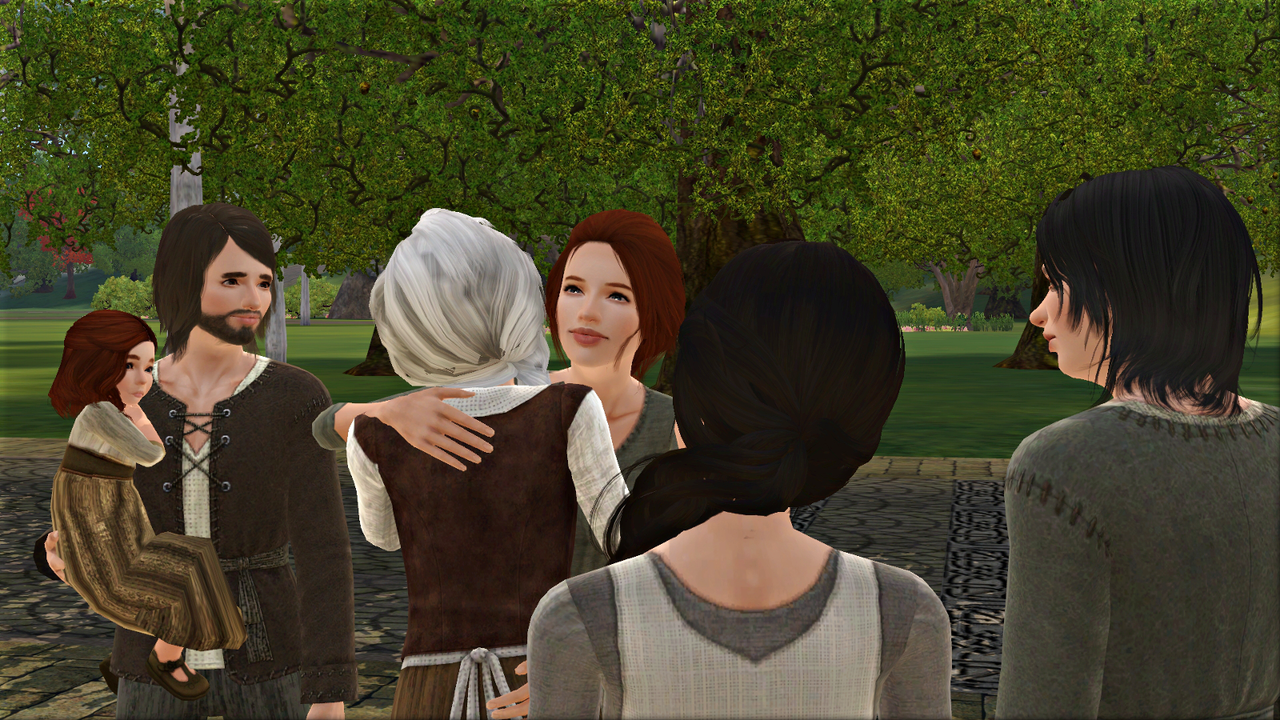 Margery cries a little to see their sister again.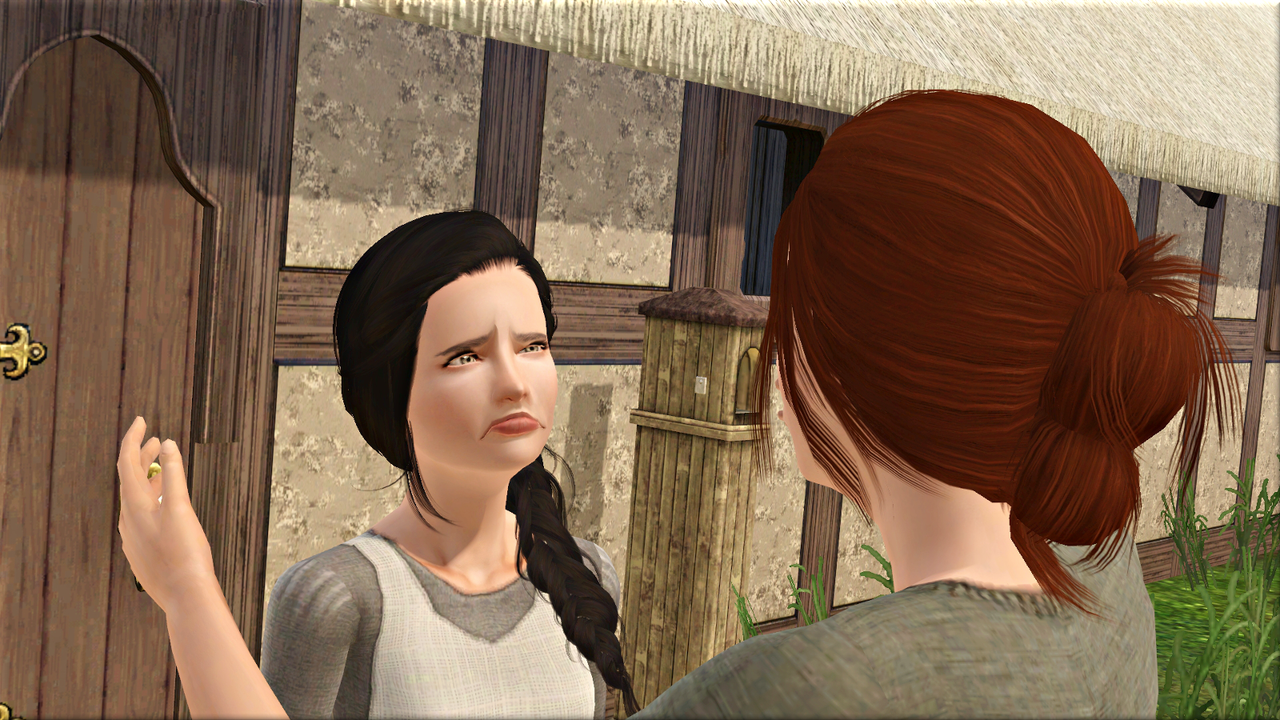 Everyone makes a fuss over Alys.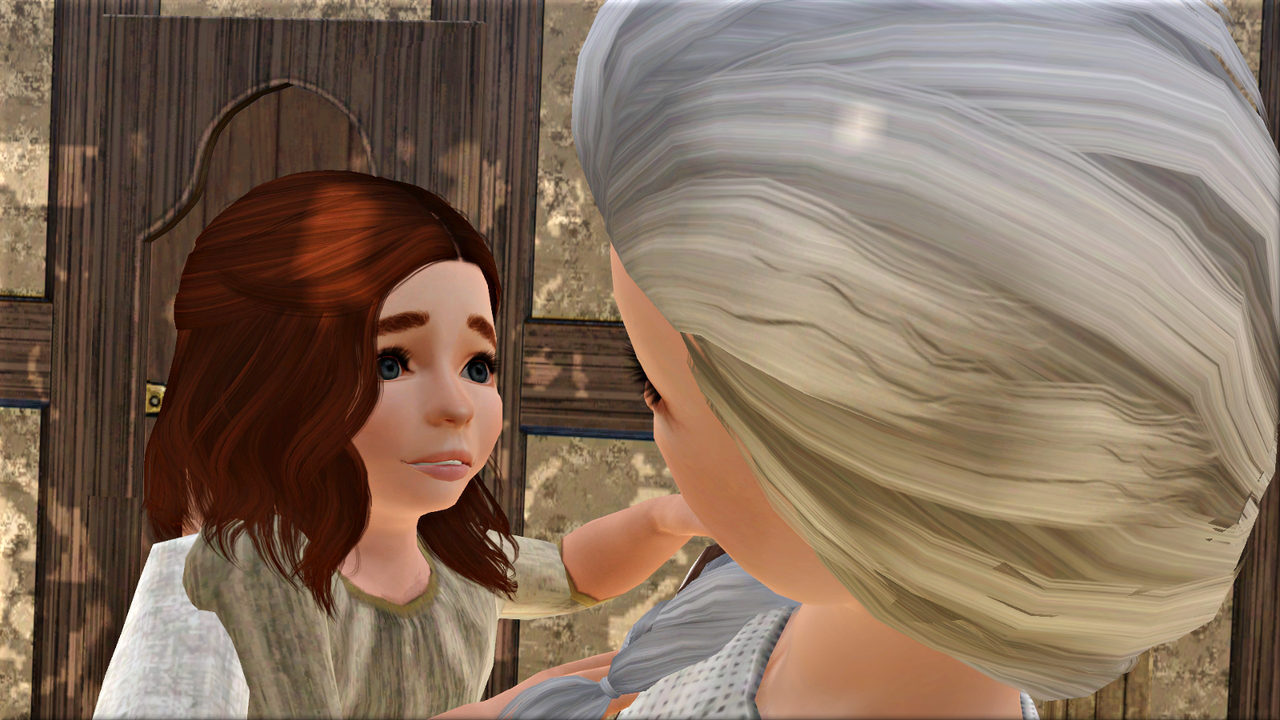 The girl has Jaclyn's red hair, and an excitable disposition.
They expected Jaclyn to have another little girl with her, Richard's daughter Francis, whom she has been nursing. Jaclyn explains that they stopped in at the brewery on the way here, to let Francis' father have her for the night.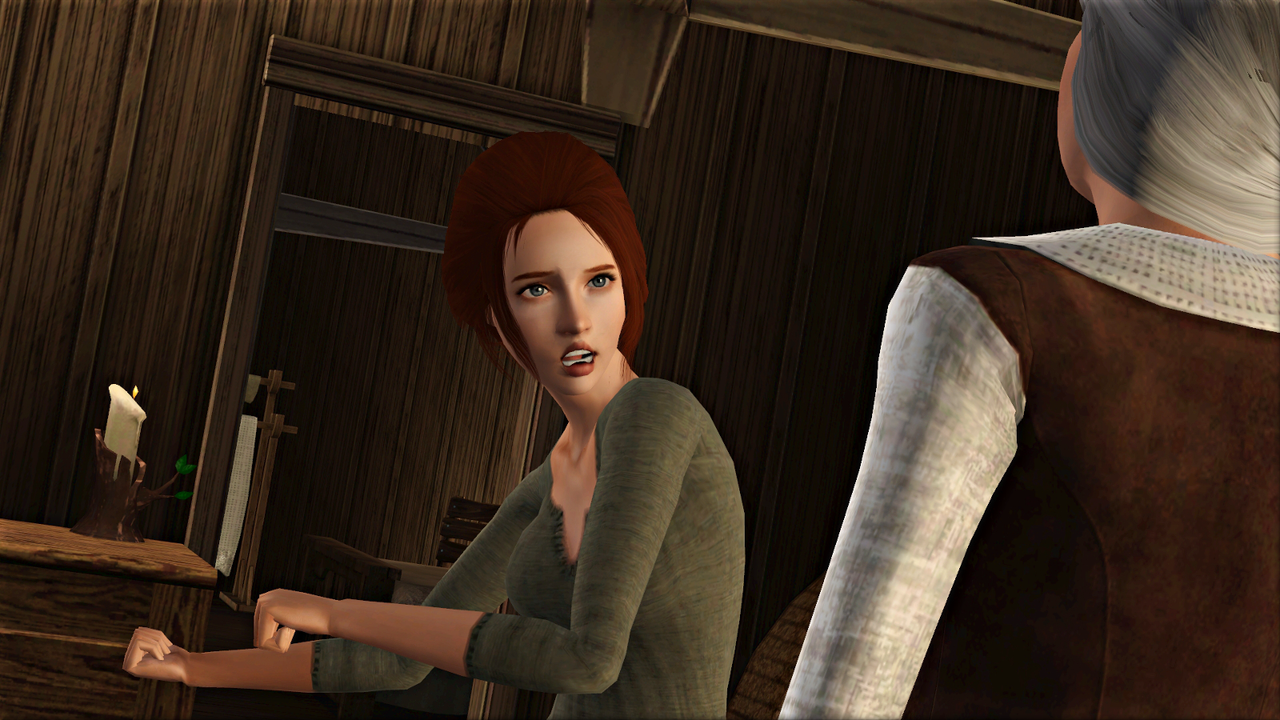 A terrible business, everyone agrees, for the Brewer children to lose their mother so young. Aelfgiva was always so sweet and earnest; there was no one who did not love her.
She must visit Aelfgiva's brother and sister while she is here, Jaclyn says. She will take them something if she can.
For their own mother, she has brought some honey from her father-in-law's hives.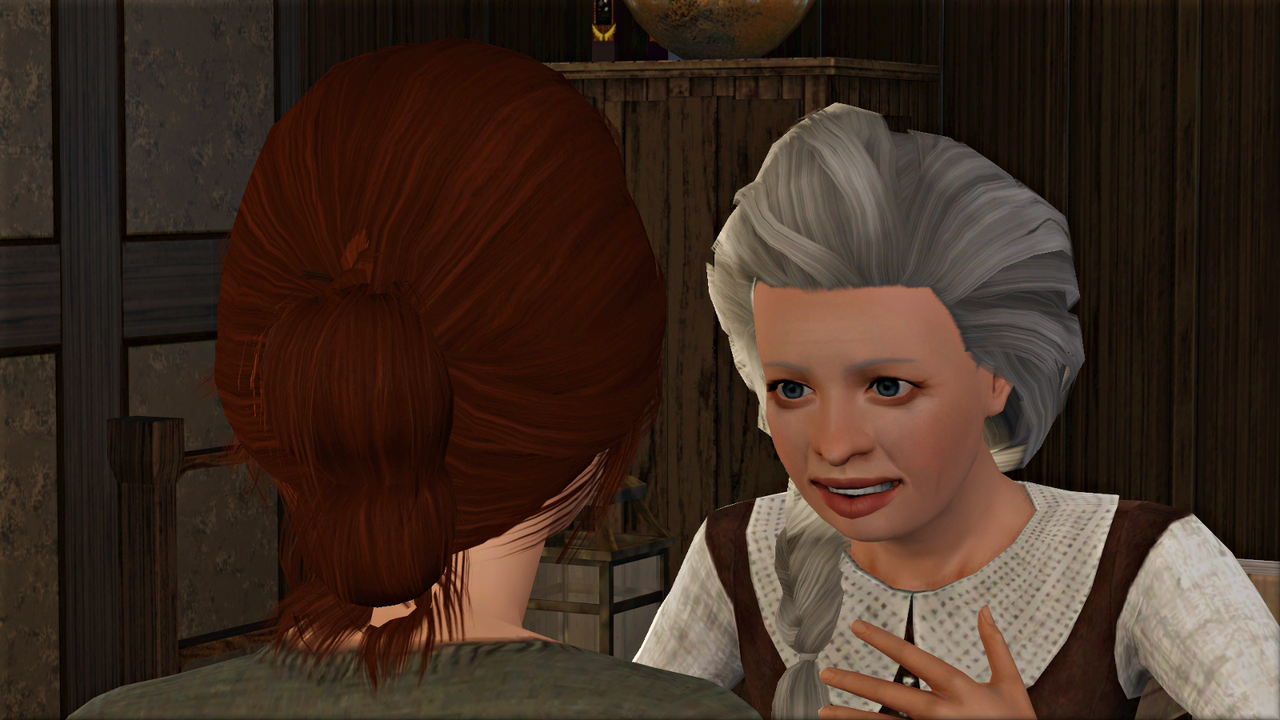 Walter and Margery pass on their old toys to Alys: two dragons, an ogre, and, most cherished of all, a stuffed whale that was first Jaclyn's, then theirs.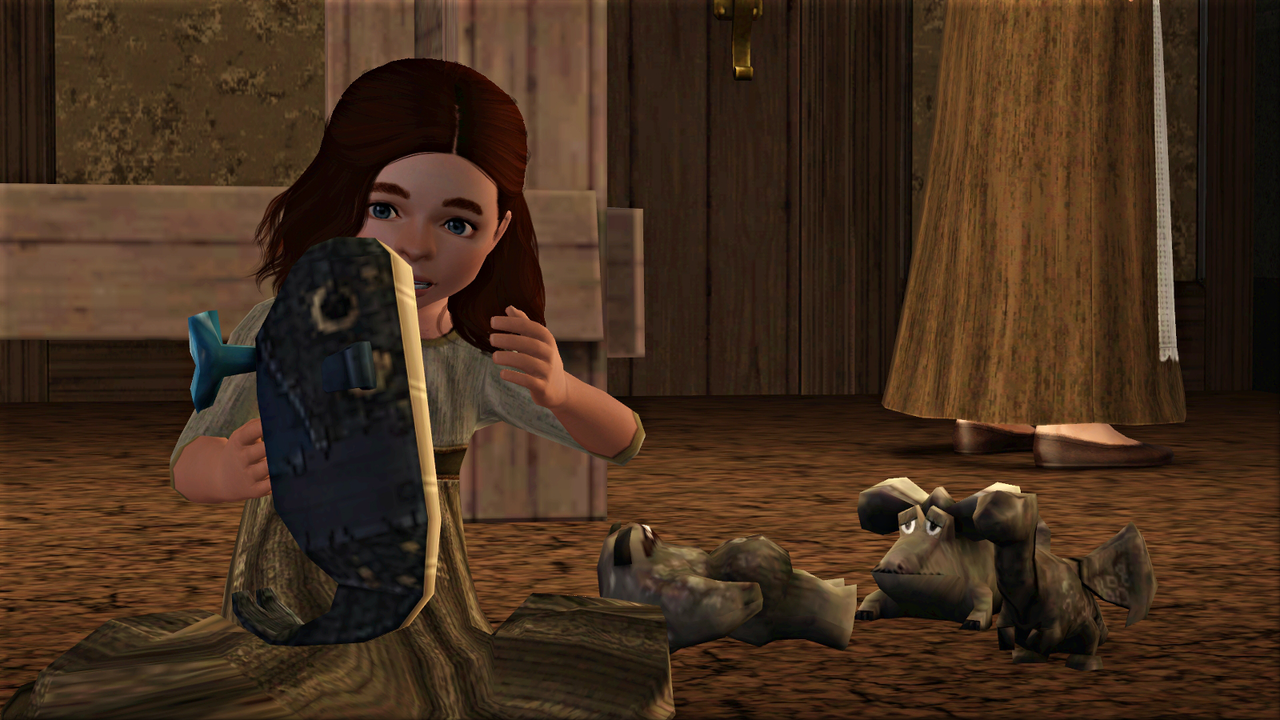 Over their supper of stew and buns, Jaclyn tells them about life in Lockville. Alys and Francis are fond of one another, she can tell, though Francis can not yet make up a sentence. Hugh's mother and sister have been a great help with them.
Young Master Grancourt is married now, and has his wife already with child. Jaclyn hopes that if the baby is a girl she might be invited to Havlock Hall to nurse, as Hugh's mother did, and their own mother at Plumbob Hall. She believes she has a good chance, the Widow Grancourt having a great affection for their whole family. The kind old widow even presented to Alys with a bag of silver, which will be a great help when the time comes to make up a dowry for her.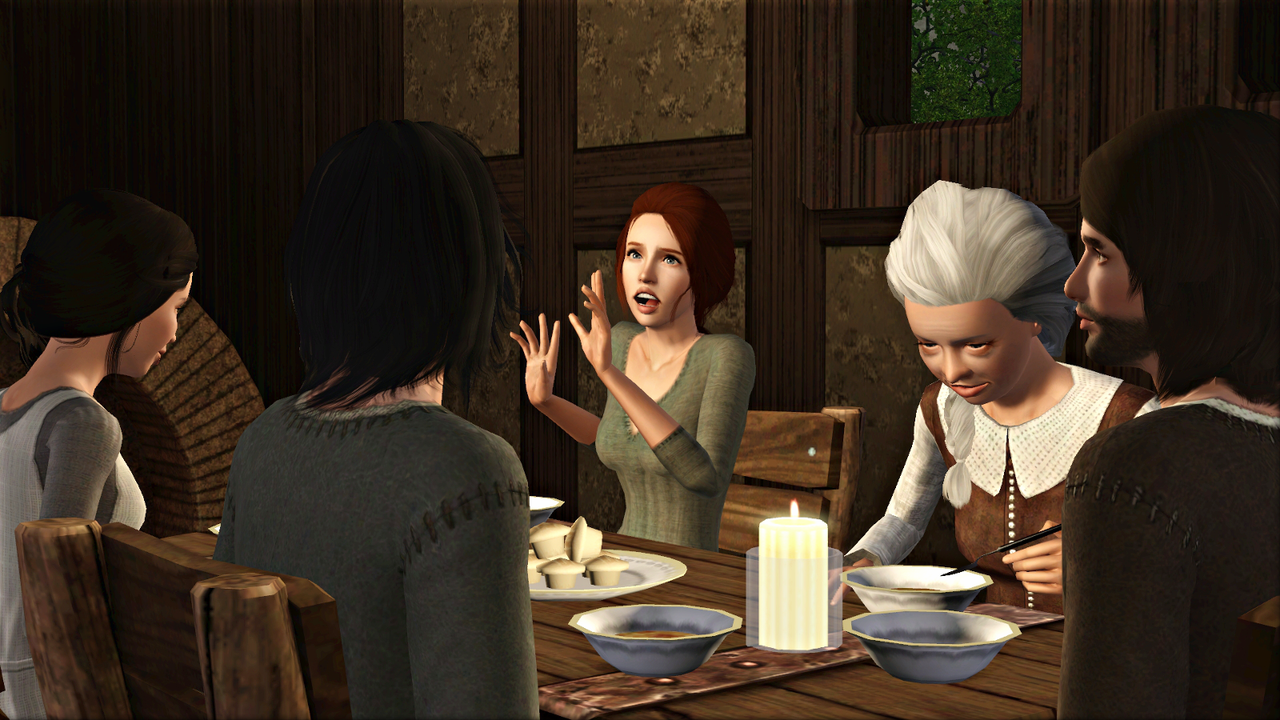 They are all happy to hear so much good news; and they in turn tell Jaclyn the most important they have to share, that Tephna and Ralf are at last to be married. She is unsure of how to take it at first. She had wanted more for Tephna—a householder, with a stable income, who would be there to watch their children grow up.
But she and Tephna have had this fight too many times, and so Jaclyn admits that it is better for her friend to be wed to Ralf than to spend her life pining for him. She will be happy for them, she promises.
Tephna herself comes round that evening.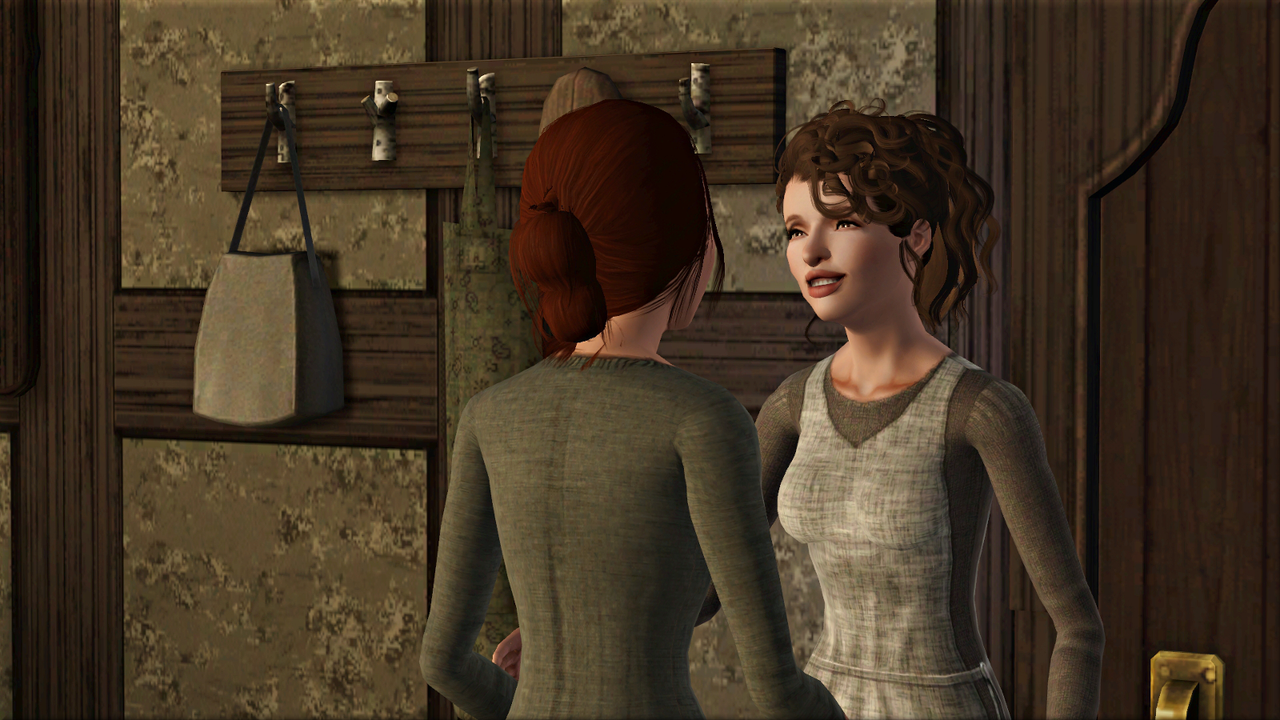 She has kisses for Jaclyn and Alys, and welcoming words for Hugh.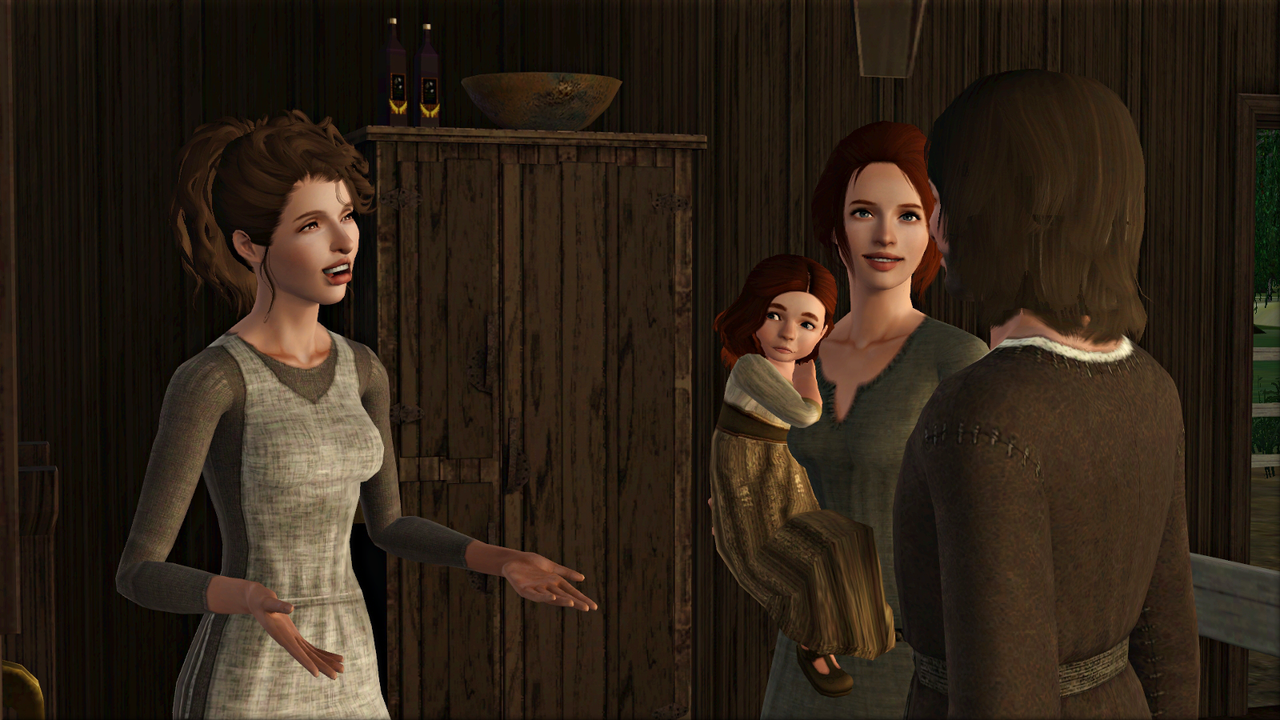 Alys is looking well, she declares. She is certain she will grow up strong and healthy.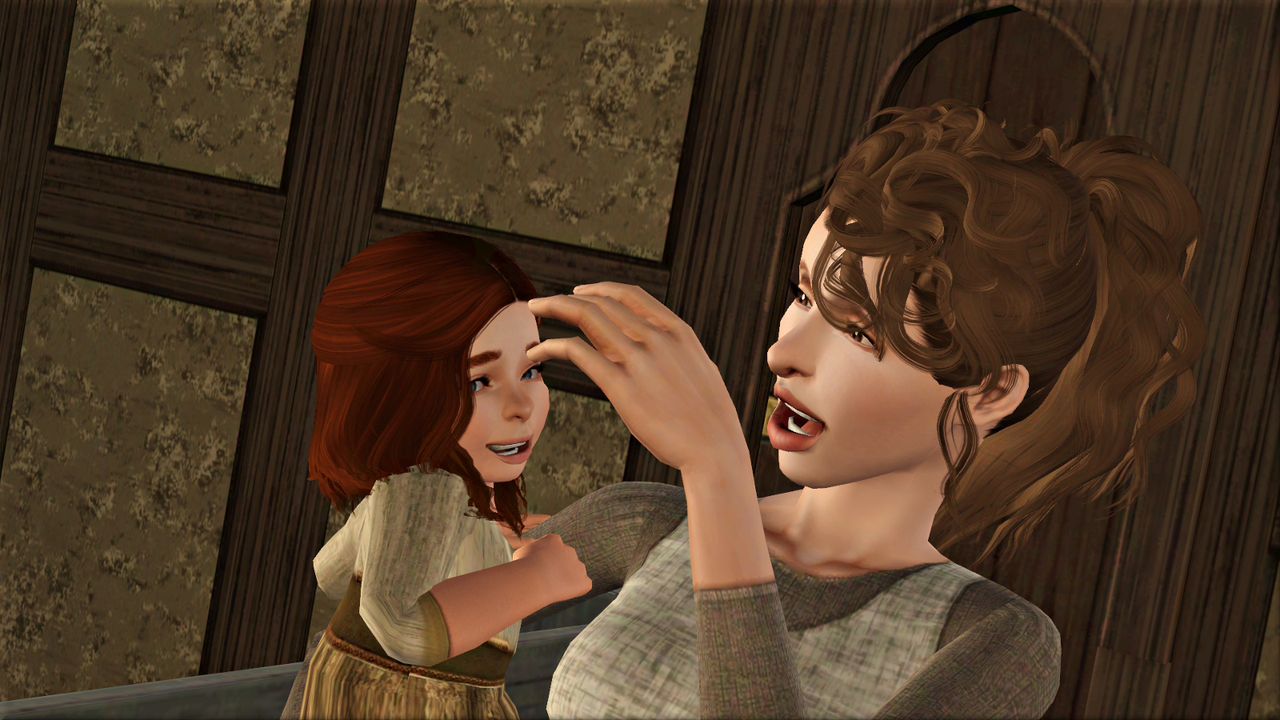 She and Ralf are to speak their vows tomorrow at the brewery. It will be the first day of the Feast of the Watcher, a fine time for weddings, and besides, she says, they have waited long enough.
True to her resolve, Jaclyn has nothing bad to say. She congratulates Tephna and wants to know everything from her: when this was all decided, how long ralf has leave to stay, whether they will use the bakery's old bed or try to get another one second hand.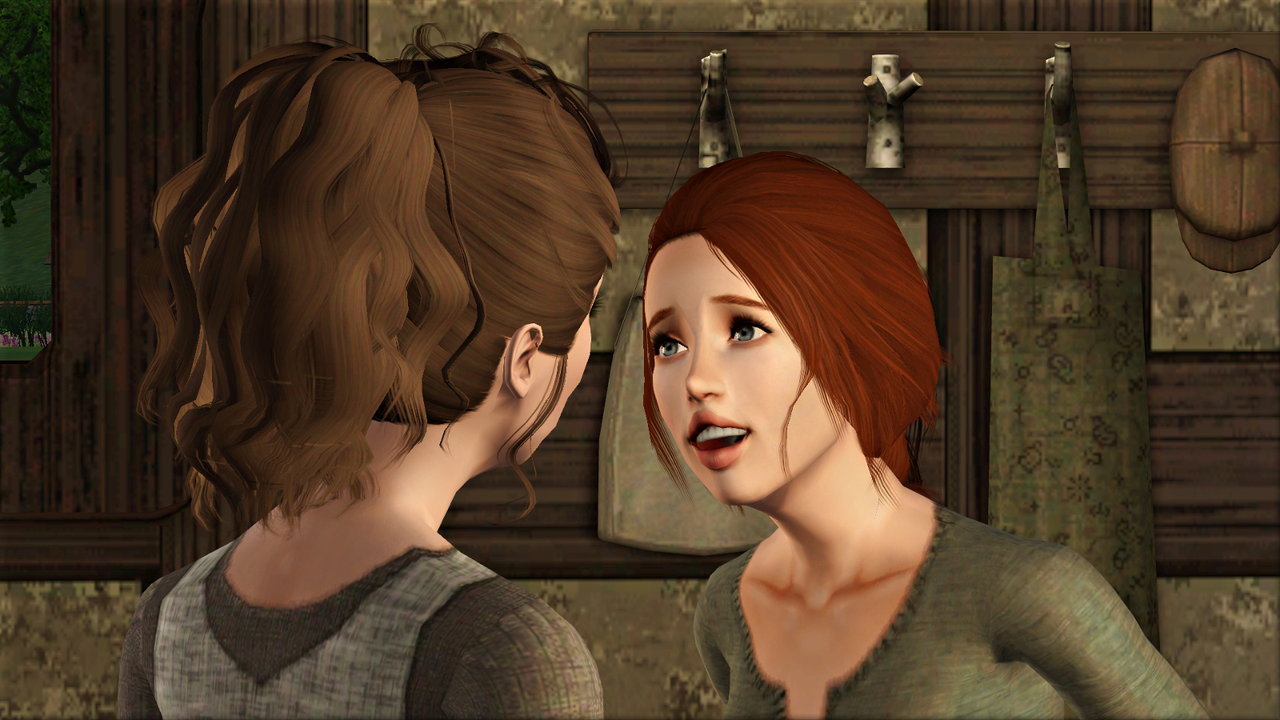 She asks also which flowers Tephna means to wear in her hair, and what colour cloth she has bought for her bridal gown. Tephna answers that Margery has promised to help her with her hair, but that she has no new dress. Though she might have liked one of blue or green, she would rather save the money. She has her old woolen dress she wears to church on Sundays, which will have to serve.
Jaclyn sees the sense in cutting costs, but she does not like the idea of Tephna having nothing special to wear. She will lend her hers, she says. Its colour has faded almost all away since her wedding day, but it is still the nicest dress she owns. All they need do is let it out a little across the bust, and that they can do before sunrise the following morning, while Margery ties up their hair.
Tephna thanks Jaclyn, and hugs her tightly, delighted to have her friend's support.