They set up Margery's old crib up for Alys to sleep in. Jaclyn and Hugh lay down their beds in the front room, close by the hearth.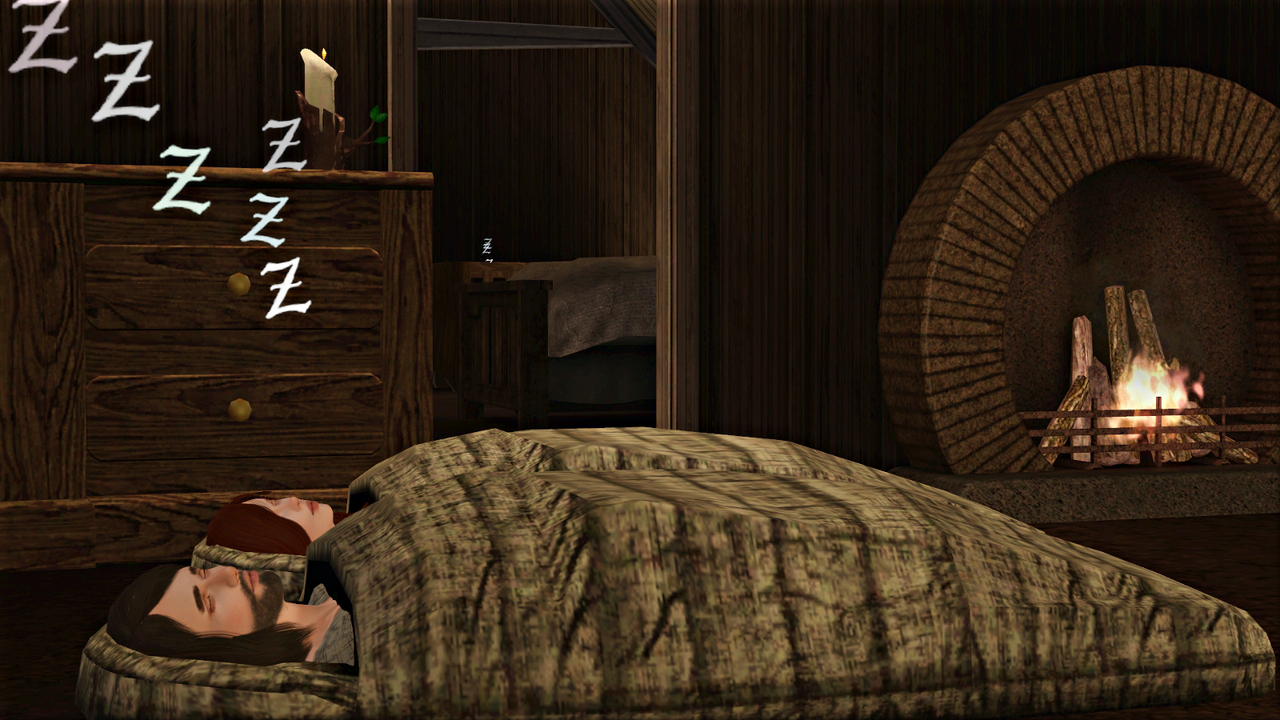 Walter's sisters are gone well before dawn the following morning. His mother is up next to stew the beef.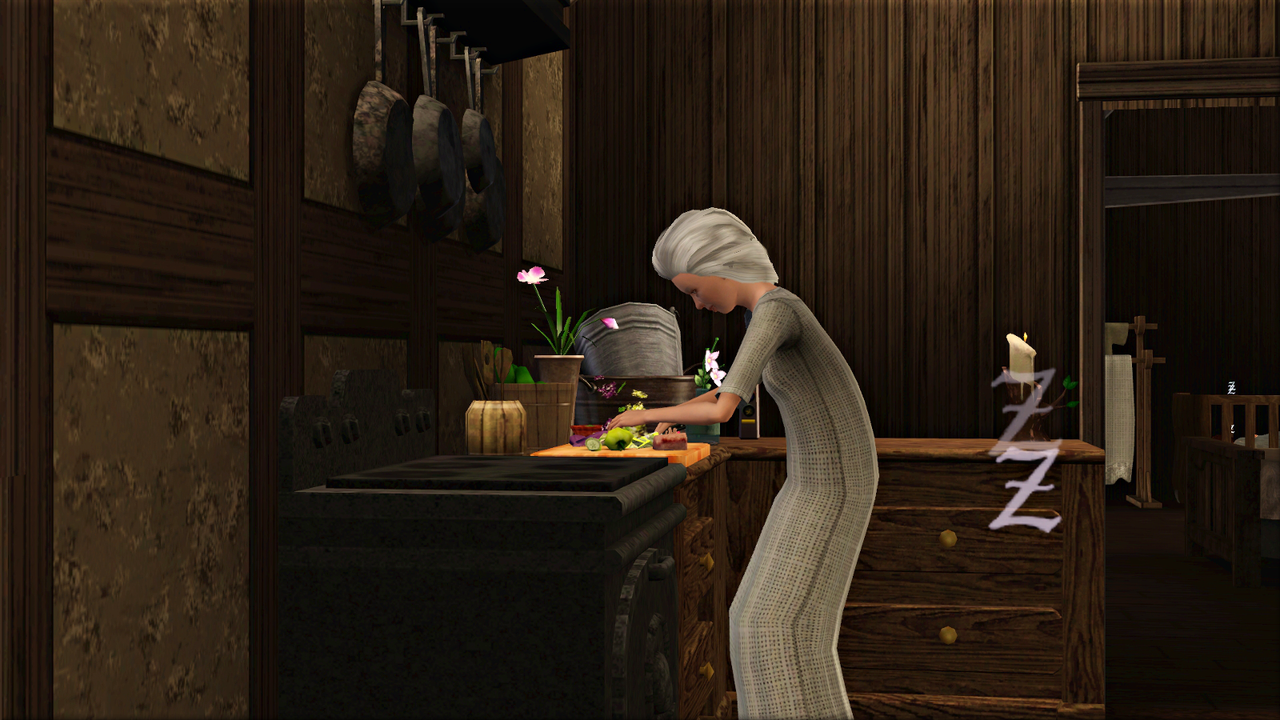 It is dark and wet outside as they make their way across the street to church, leaving their stew simmering gently over the hearth.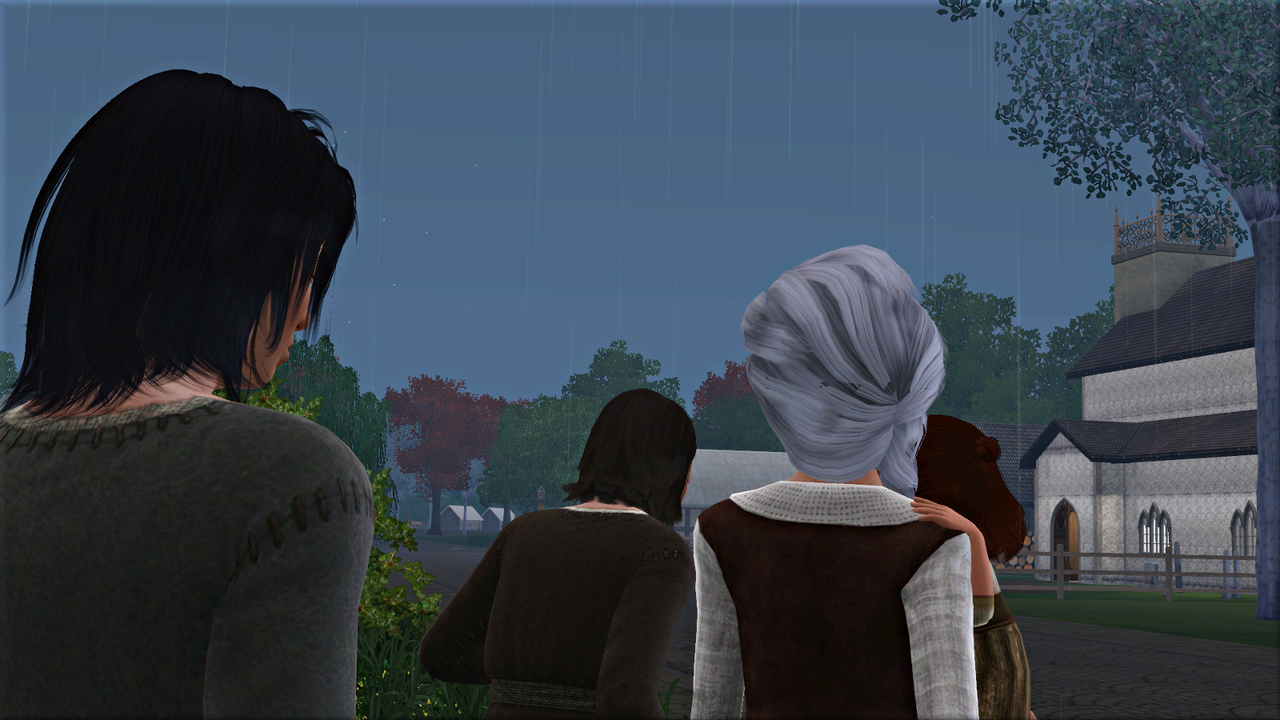 They take cover in the church porch.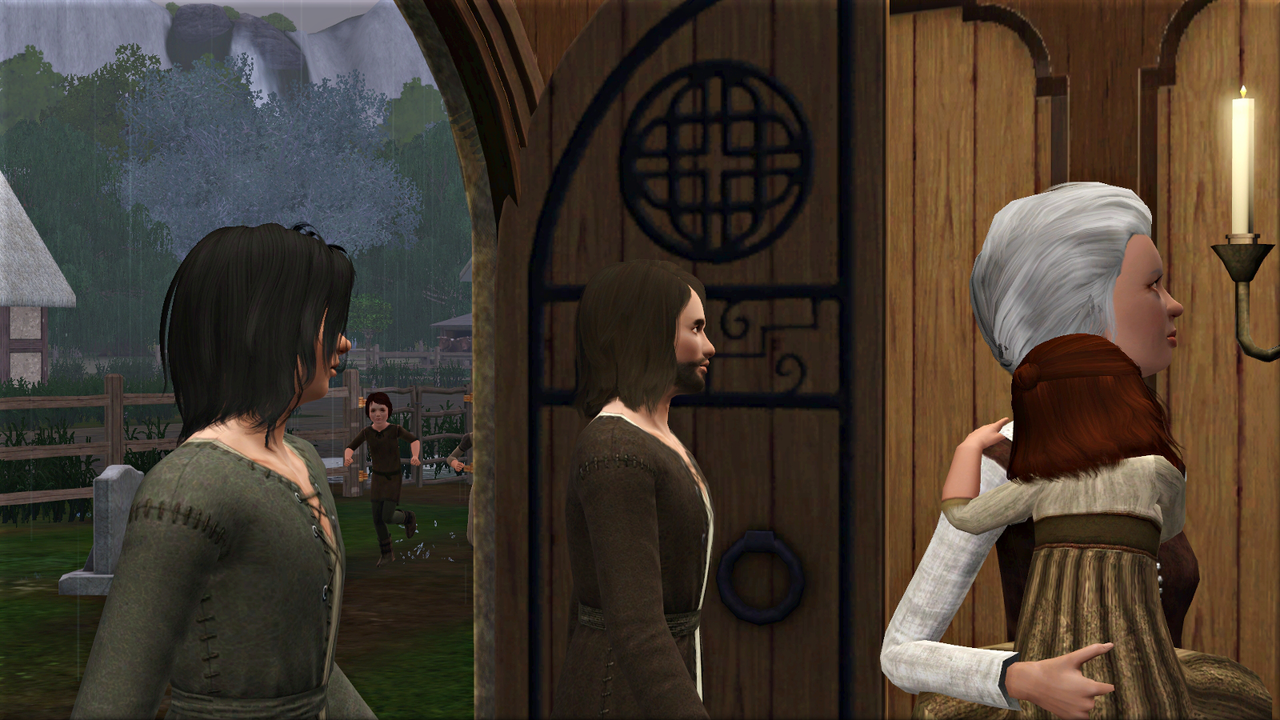 Adam has baked spiced cakes for everyone.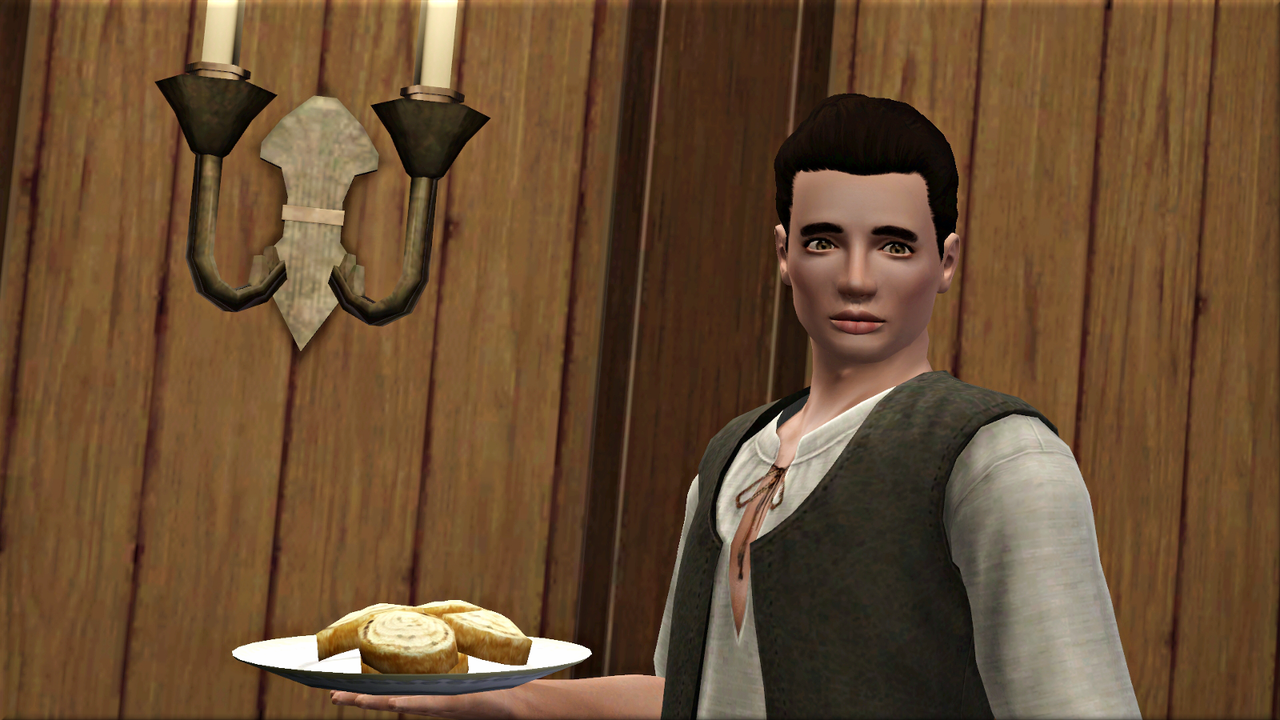 Ralf and his family soon join them.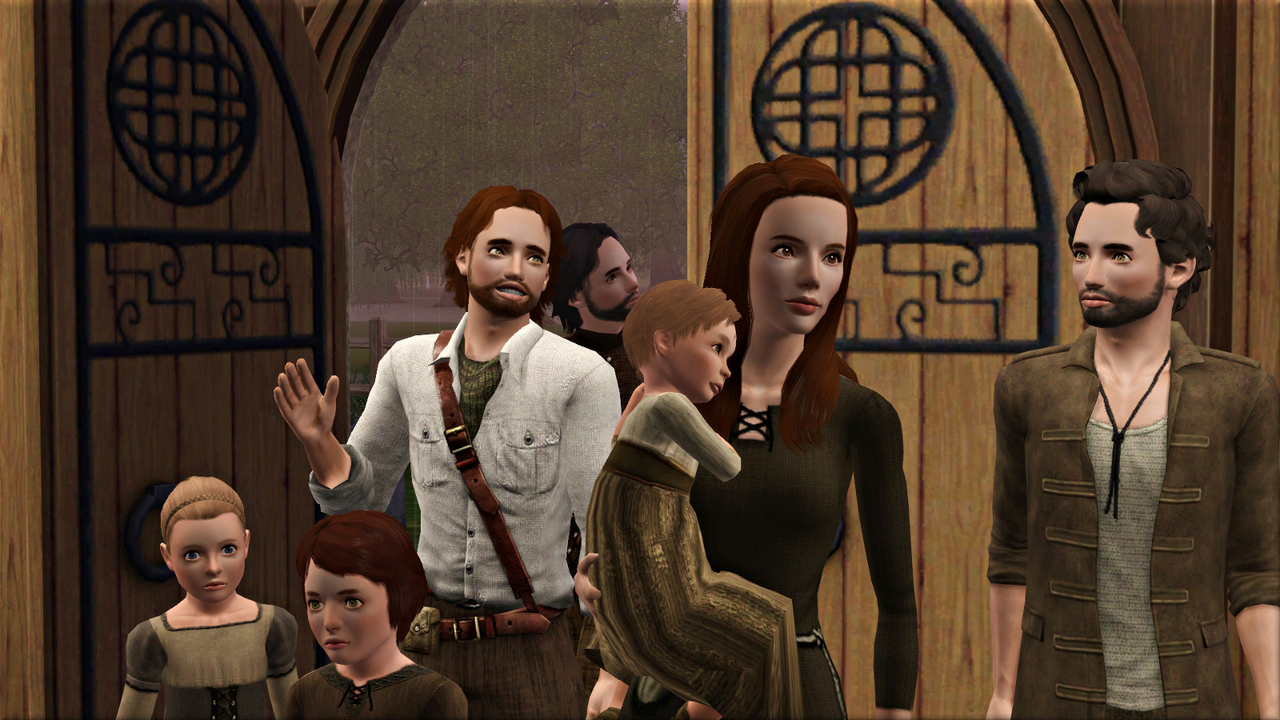 They had a difficult night, his sister Aphra confesses. They gave Francis warm cow's milk, and her father sang to her, but she would not stop crying for Jaclyn. She seems content enough now, at least, and affectionate with her brother and sister.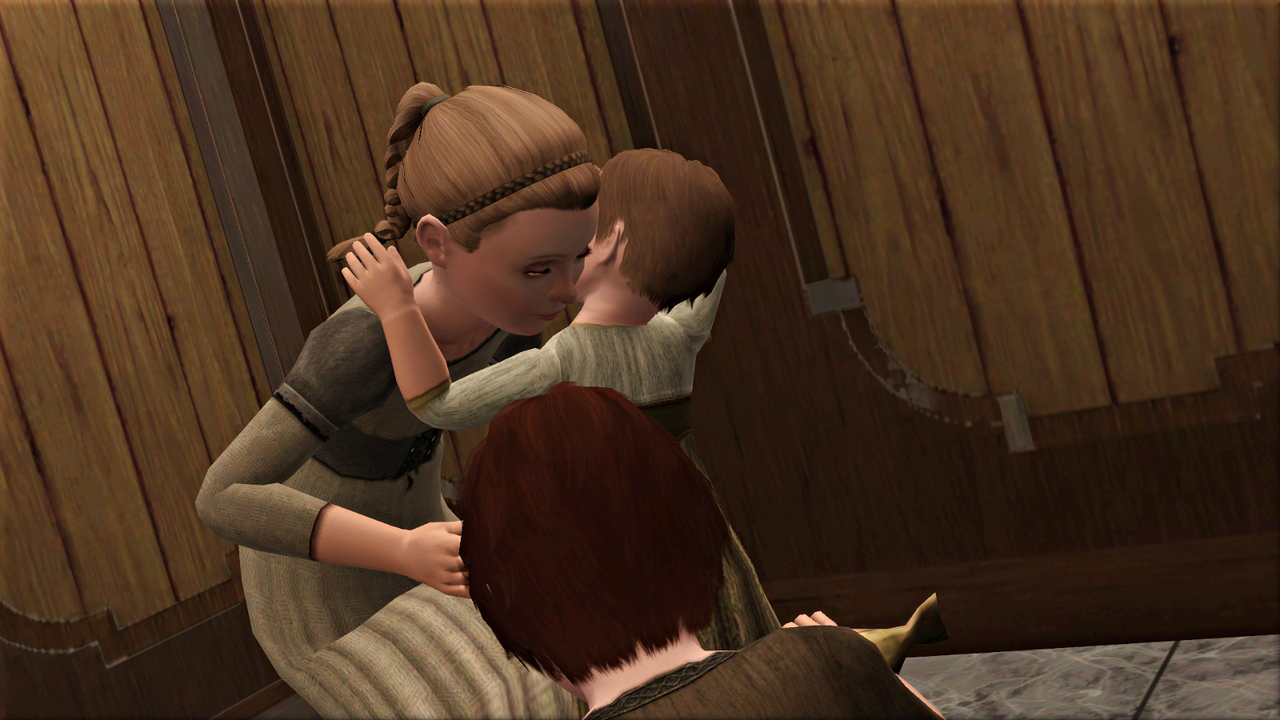 Tephna arrives last with Jaclyn, Margery, and Oriel. They have tied bluebells in her hair, for love and constancy.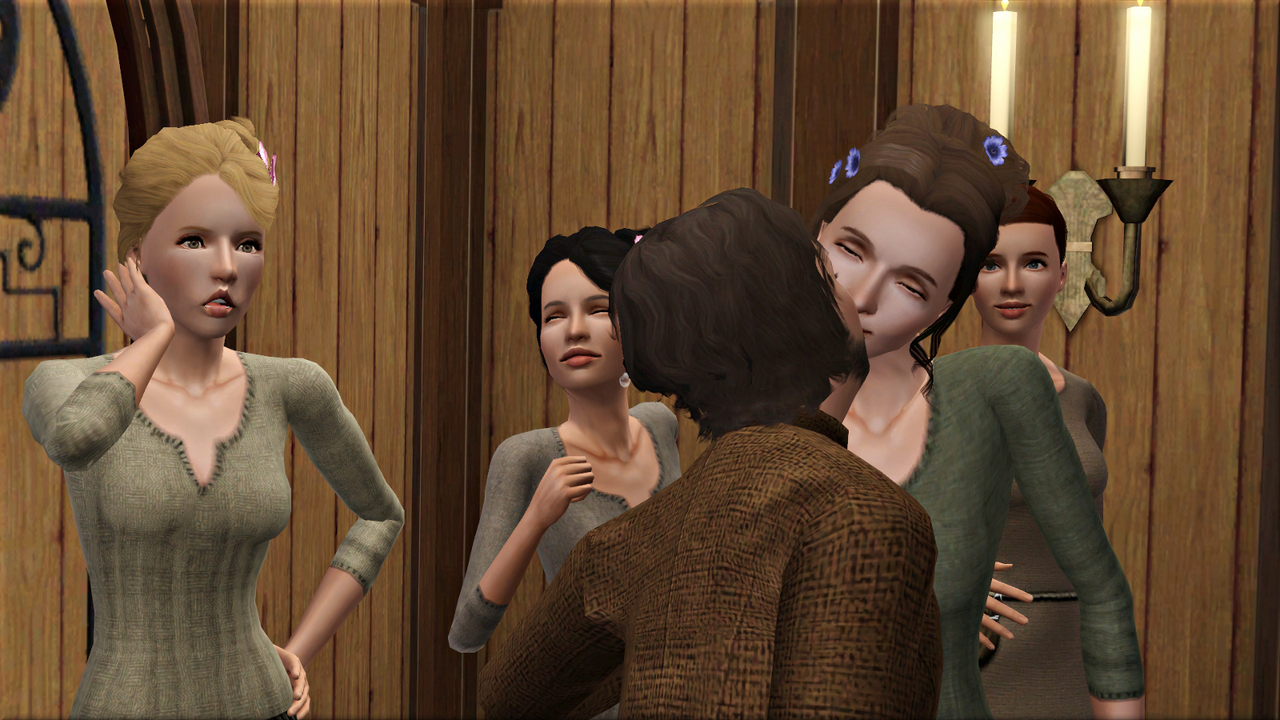 When the parson hears the villagers singing their sunrise hymns, he opens the church doors to let them in.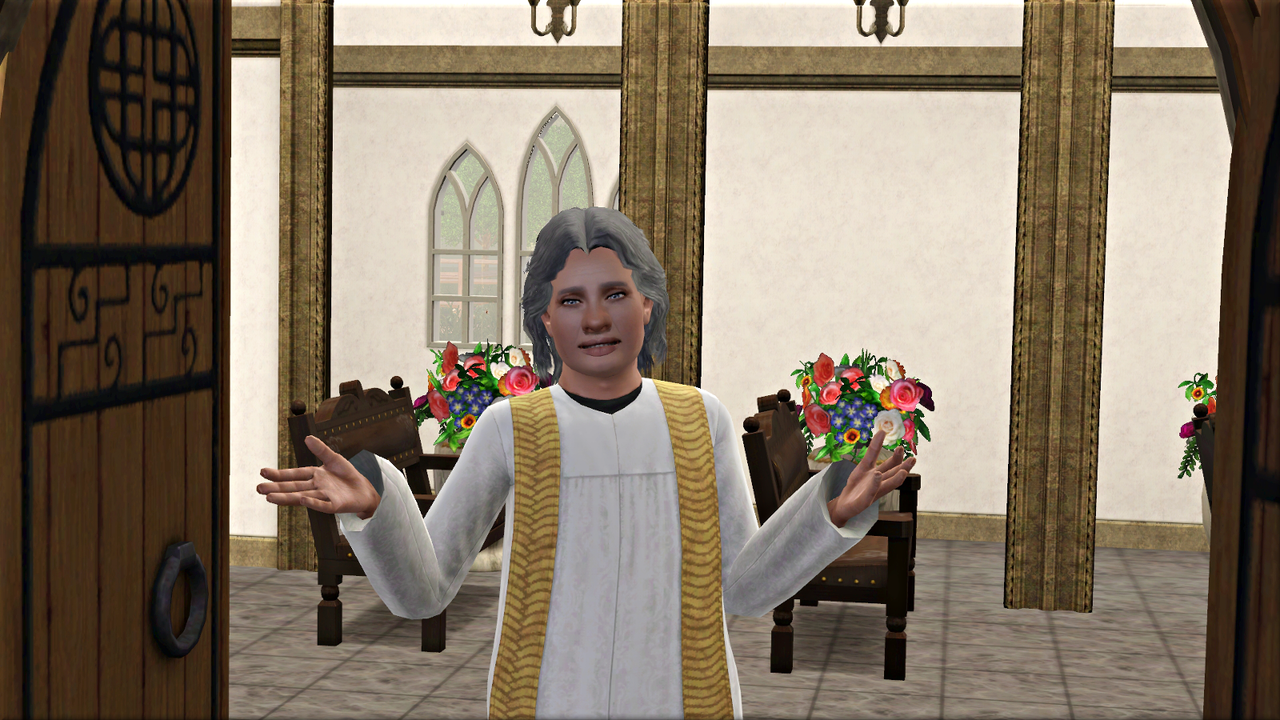 After the sermon, Walter's family takes their stewed beef, flowers, some hard cheese, last autumn's pear jam, and some extra chairs to the brewery. Richard and Mark make room for everyone.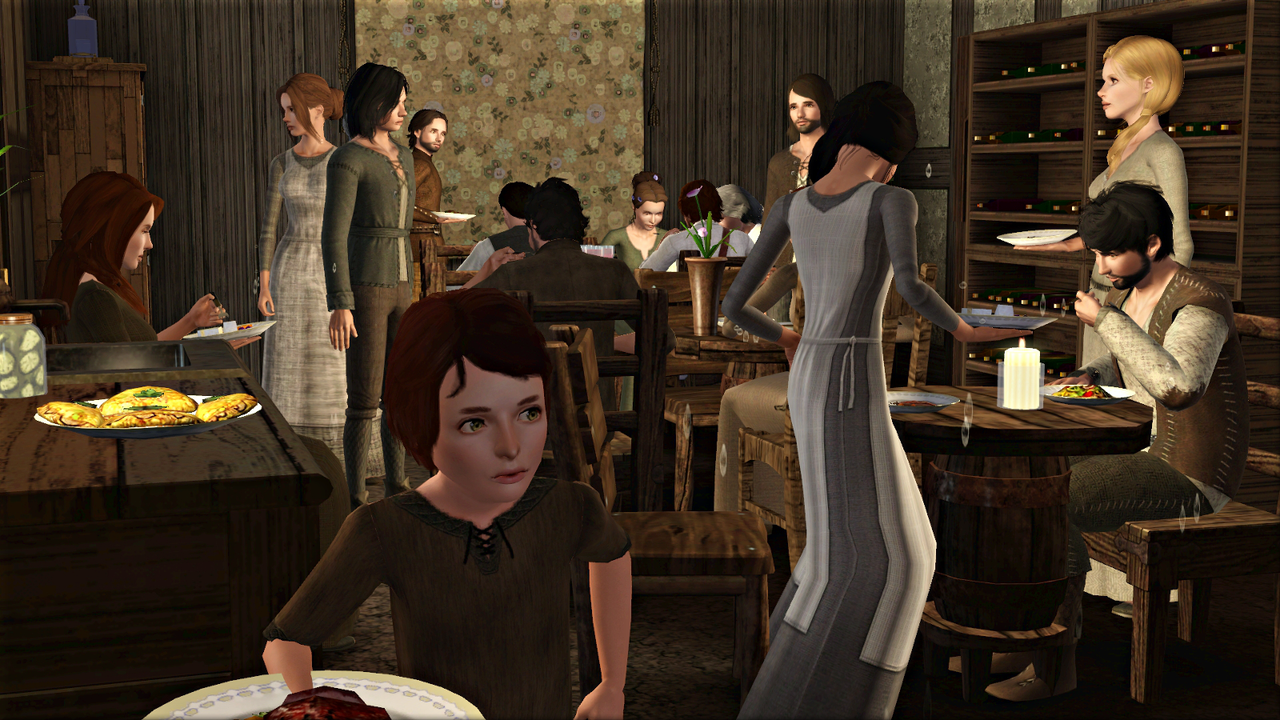 Ralf and Tephna speak their vows, with a blessing from the parson.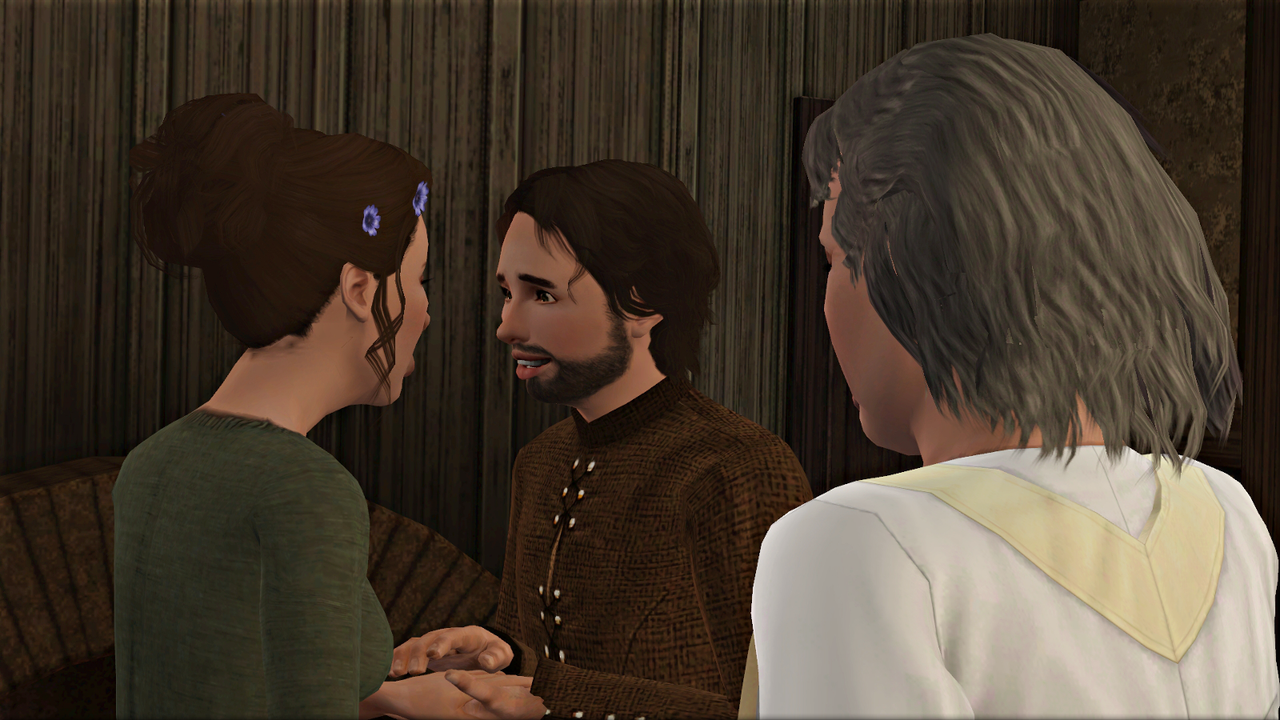 While the grown-ups celebrate, Francis babbles excitedly to Alys.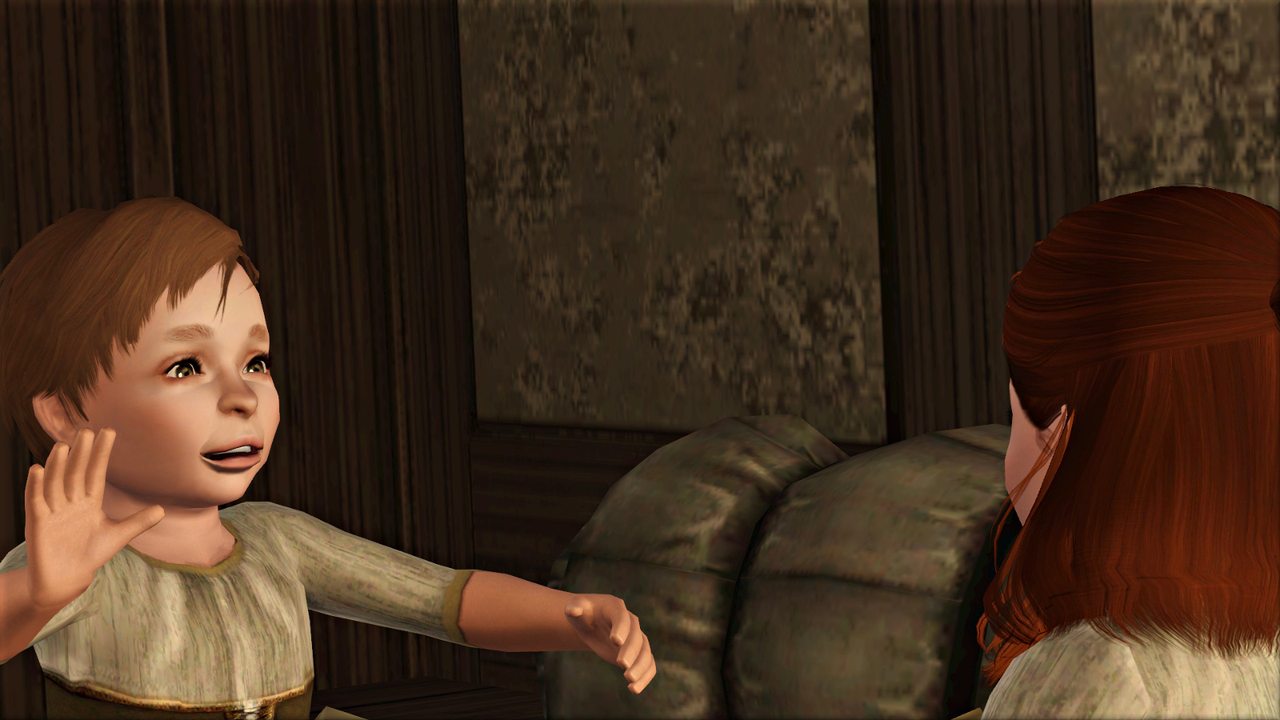 Jaclyn has started to wean the little Brewer girl already, to get her back to her family as soon as she can. Richard seems keen to have his baby daughter home again. Jaclyn tells him she must nurse Francis a few days more, but after that he may send for her.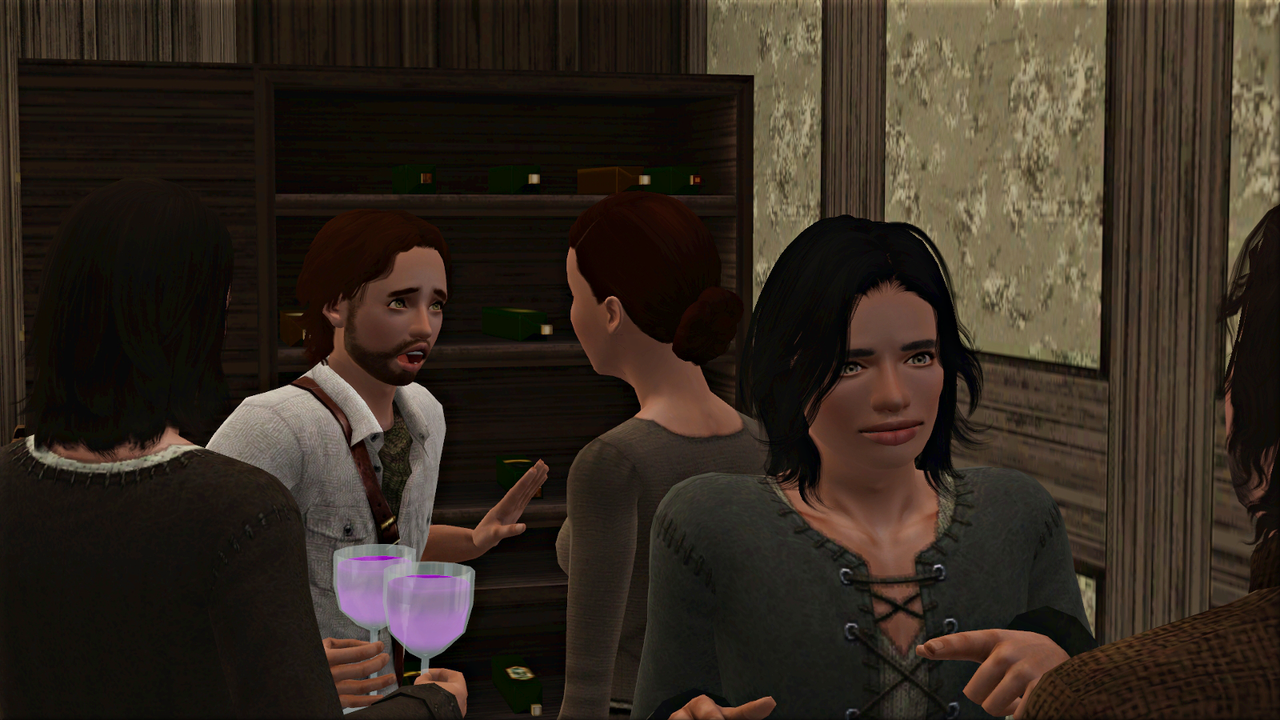 In the evening, the party moves to the bakery, where the newlyweds are put to bed with bawdy jokes and heartfelt good wishes. Adam plays his father's fiddle for everyone.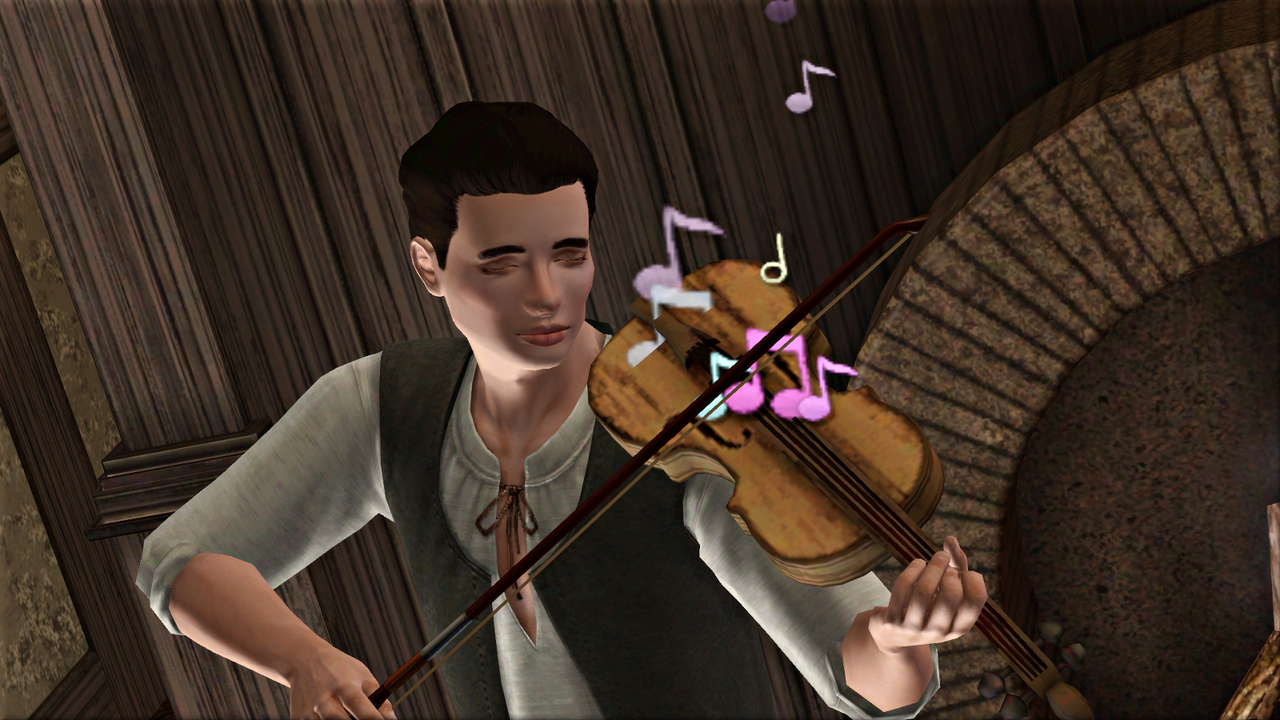 Walter loves to hear his friend play. He dances happily with Margery.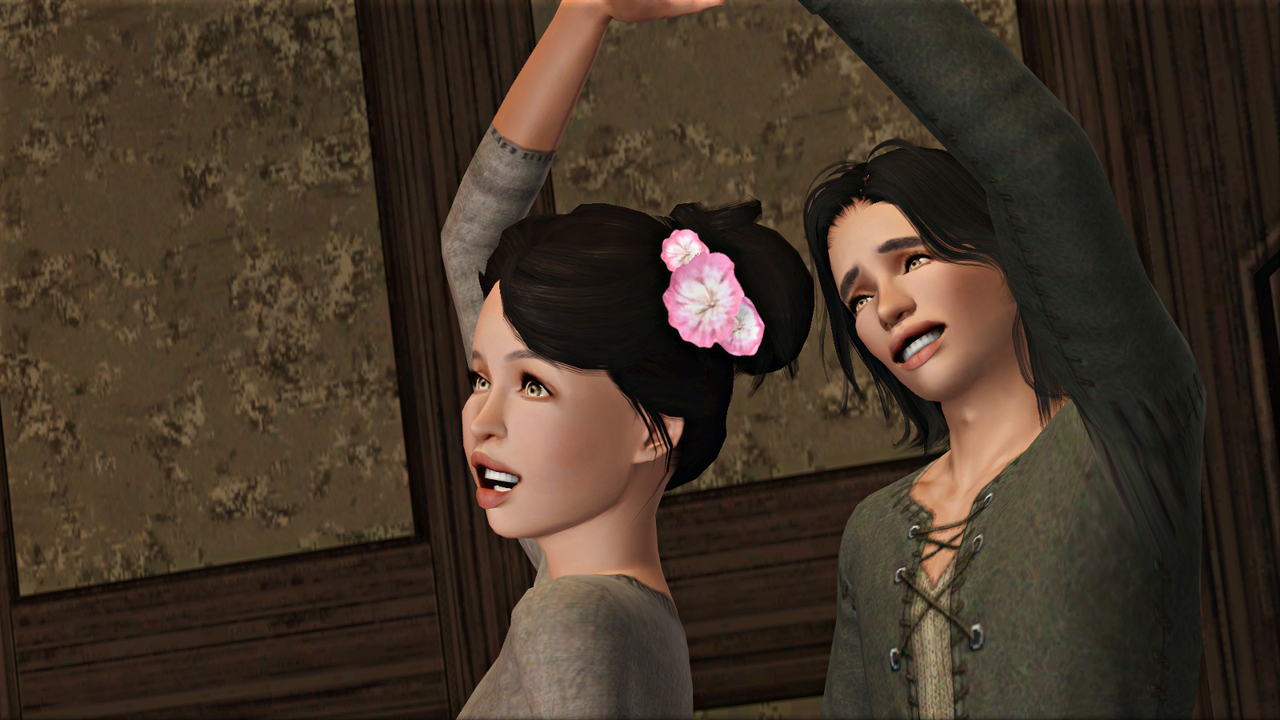 Jaclyn sleeps at the brewery that night. She says it will make the place seem less strange to Francis, when the time comes for her to move home.
The next morning it is time for them all to leave. Jaclyn and Hugh have promised to spend the final days of the feast with his mother and sister back in Lockville.
Walter and Margery offer to go with them a little of the way, stopping in to visit Aelfgiva's brother and sister, if Jaclyn wishes. She does, and their mother gives them some mint from the garden to take.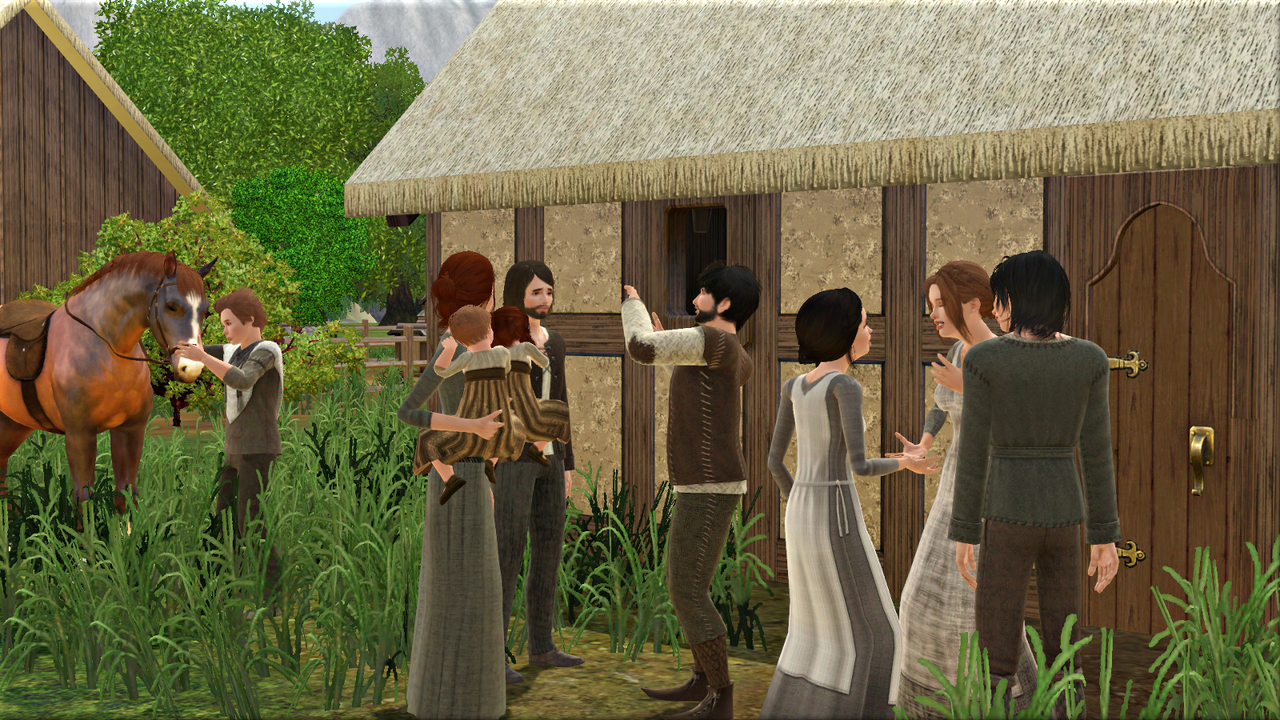 Brother and sister walk alongside the horses so far as the edge of the village.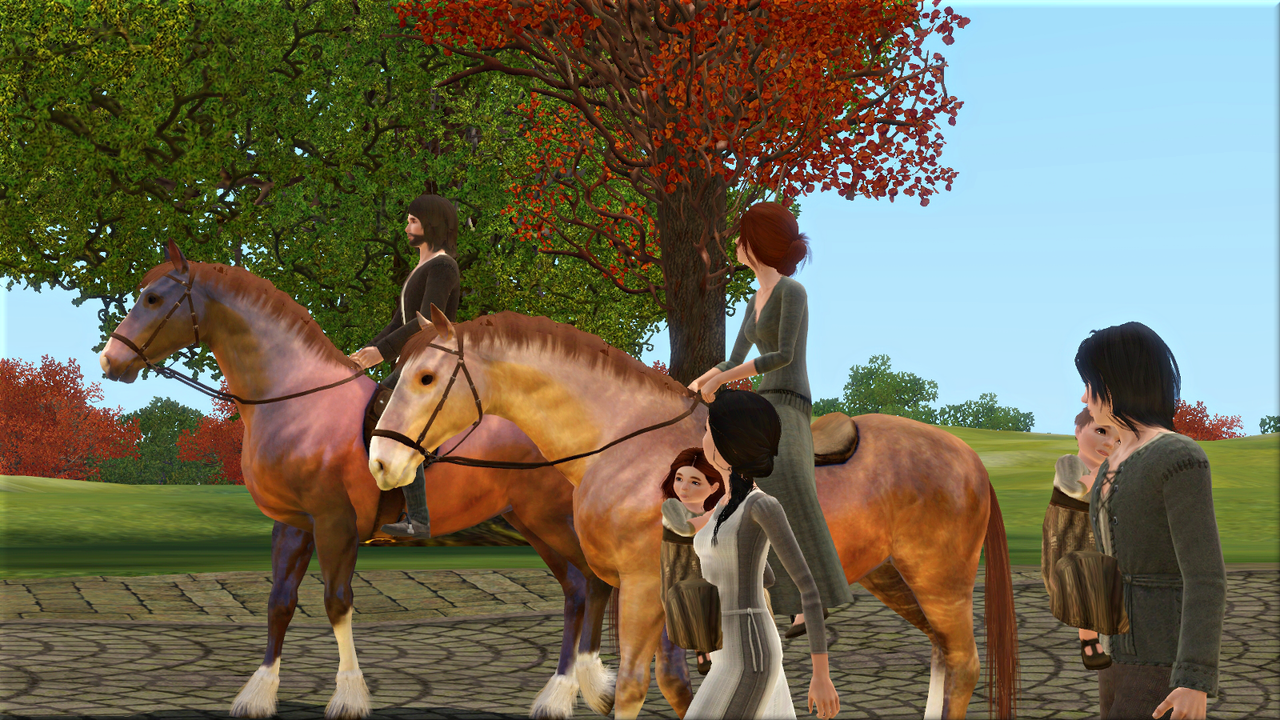 Margery cries again after Jaclyn has ridden off.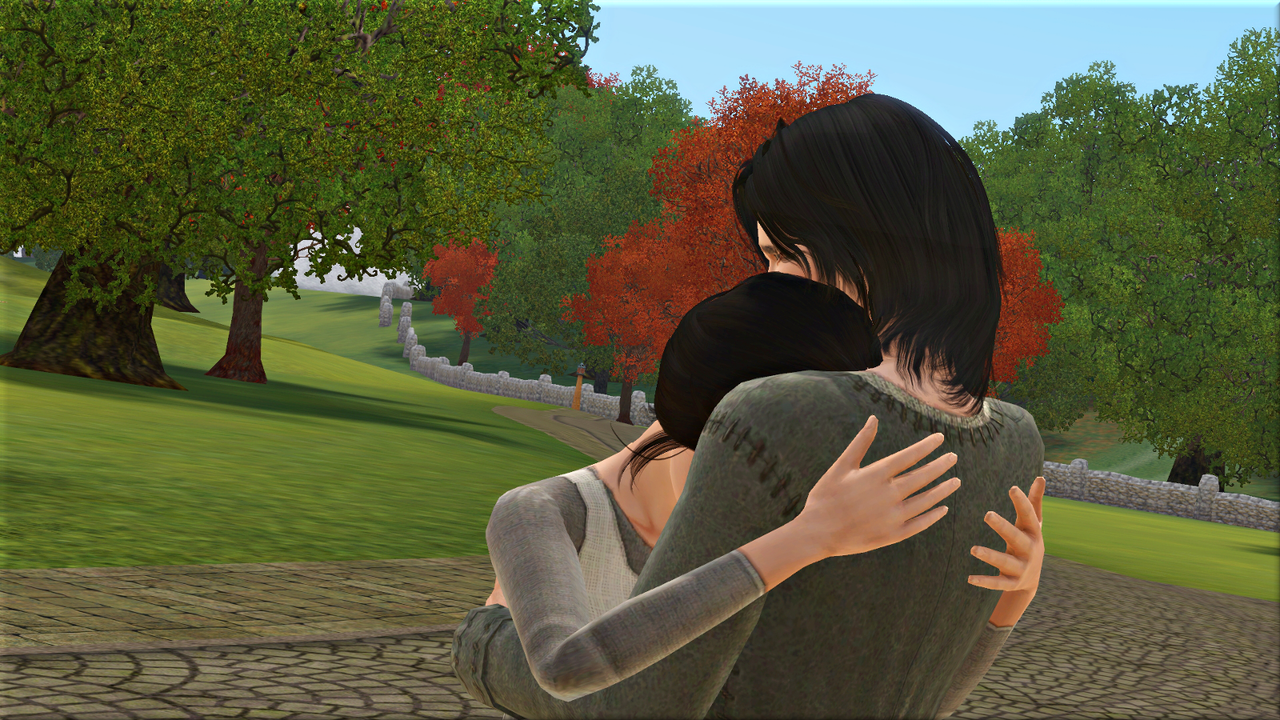 Walter takes her to the bakery, confident that a trip to the river with Adam will cheer her up. Adam's baking is done for the day, and Ralf is content to tend the shop while the youngsters play.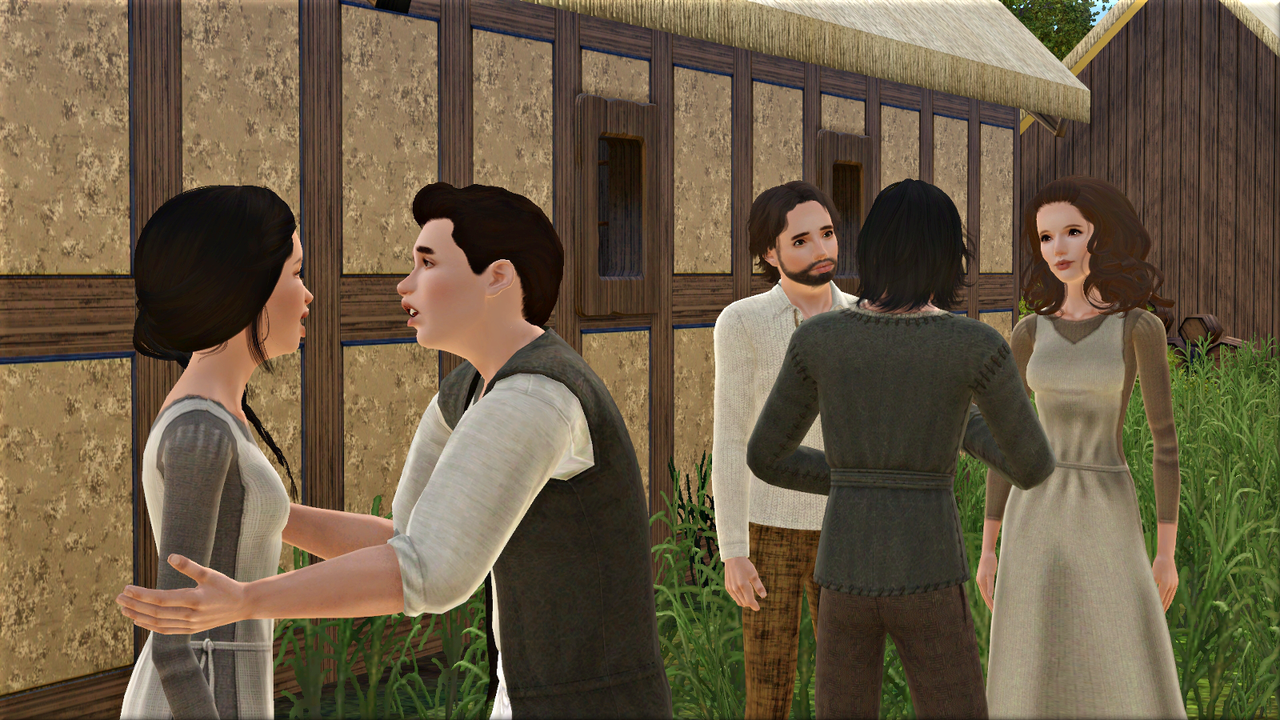 They invite Agnes Jardine along too.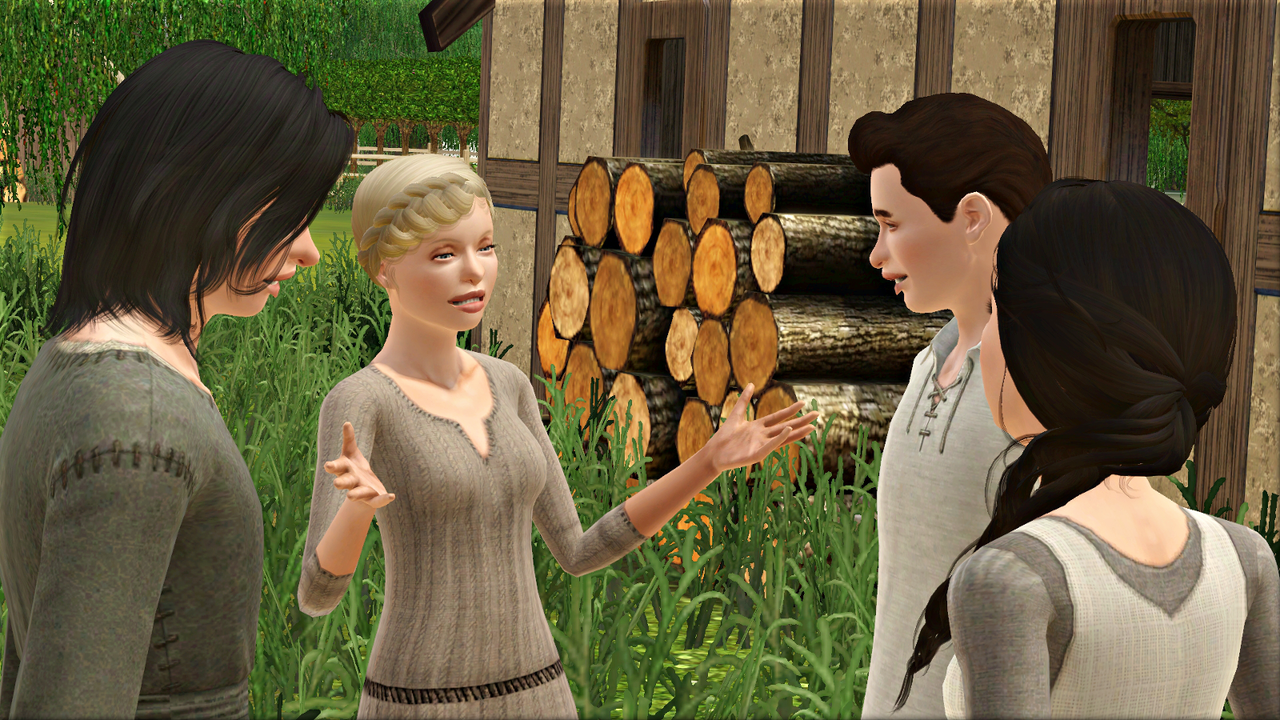 The river is cold,  but Walter knows his sister prefers it that way, and he would never pass up the opportunity for a swim.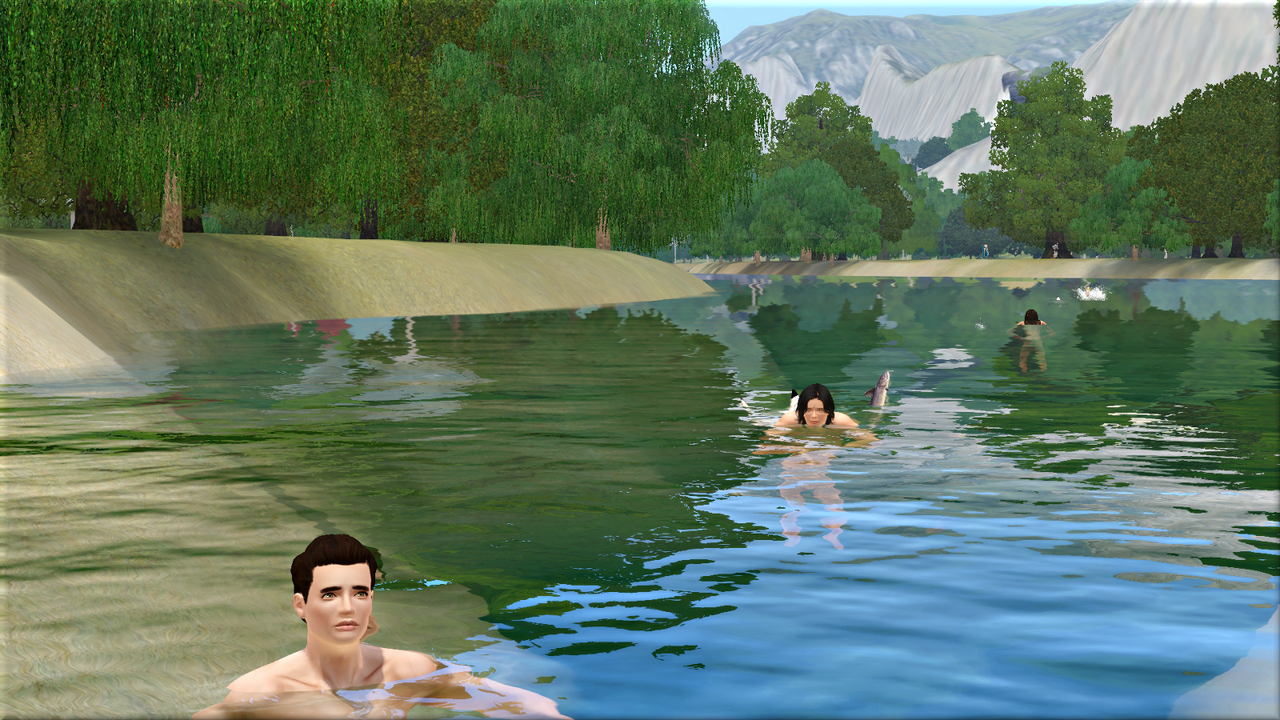 Though Adam is persuaded to join them in the water, Agnes prefers to remain on shore and rest. She picks some nearby wildflowers for Margery.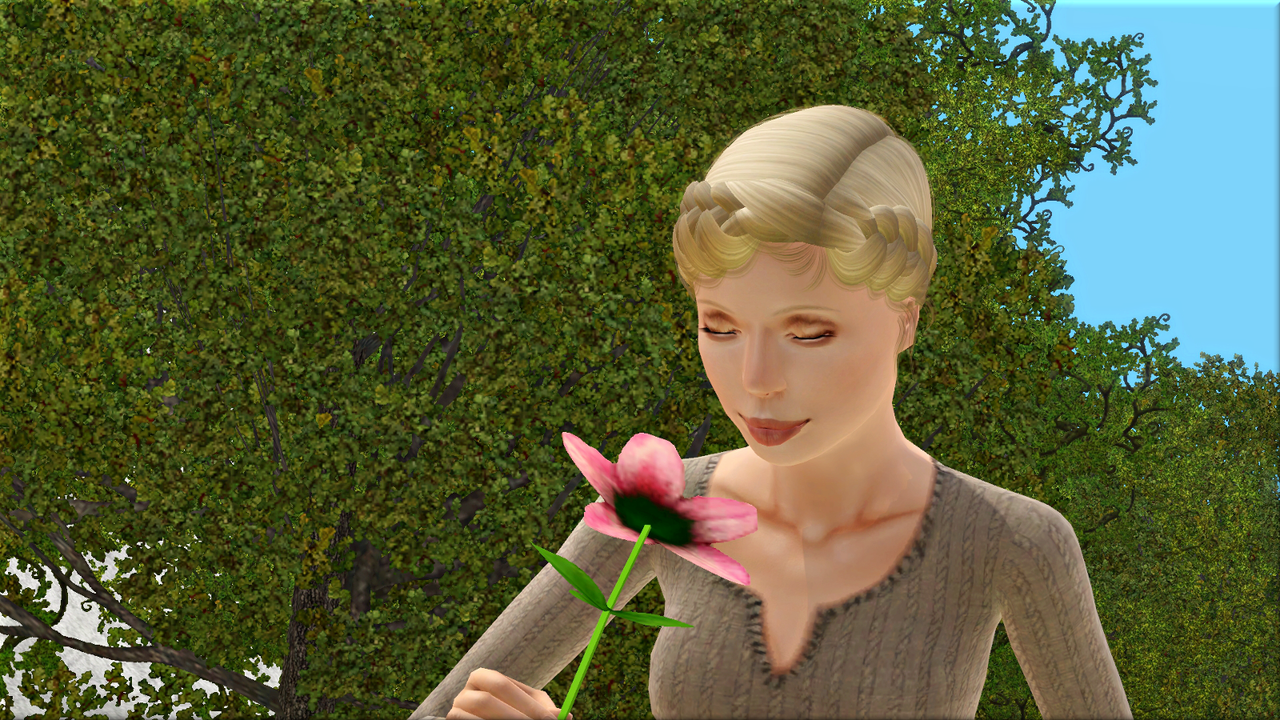 A brisk swim and the flowers from Agnes are enough to lift her spirits.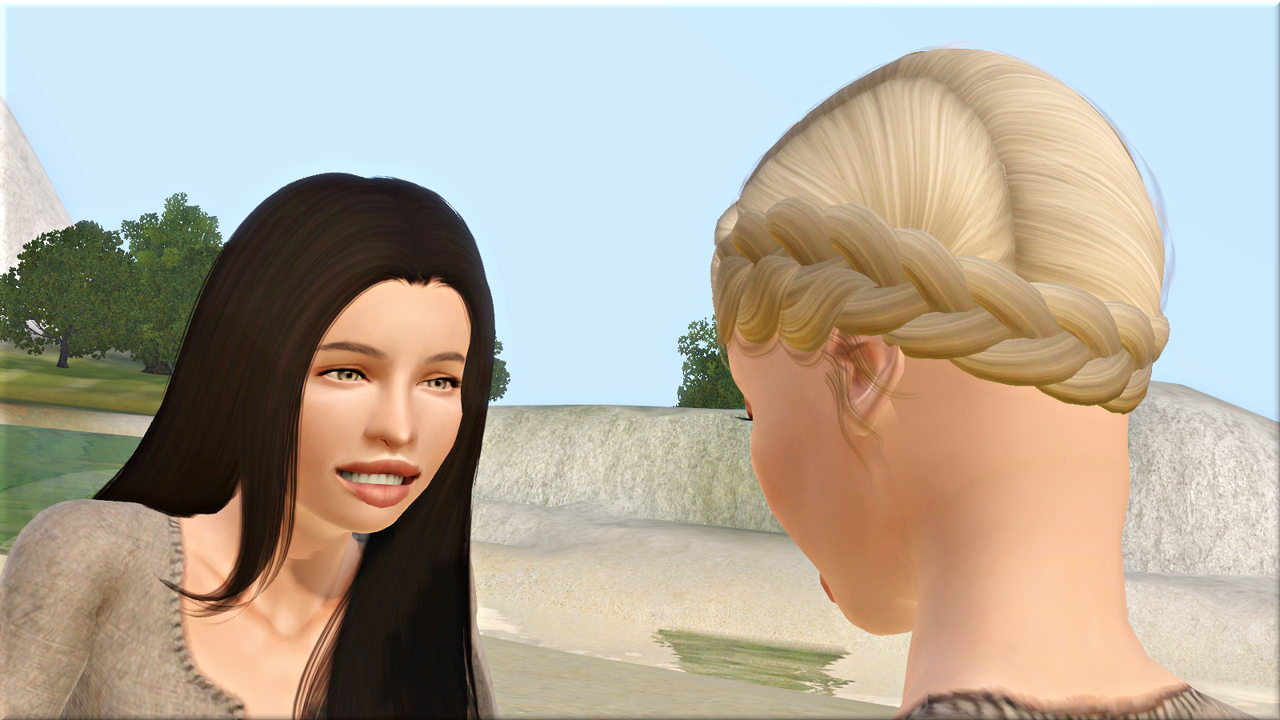 Agnes has a flower for Walter too, a pink canation. She blushes as she gives it to him.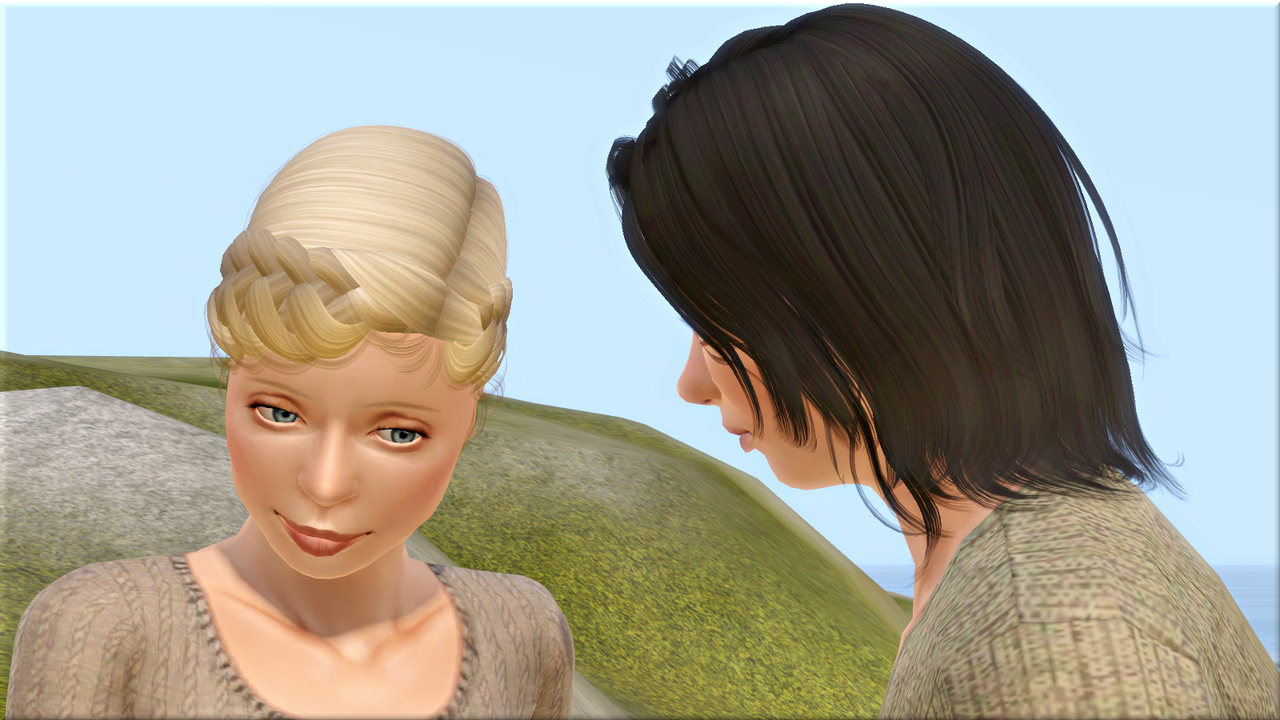 They spend the next few afternoons in this way, gossiping and splashing about, with the whole summer still ahead of them.