Jia won't be able to level up her social networking skill until she's a teenager, but she loves to stream video and browse the web on her phone.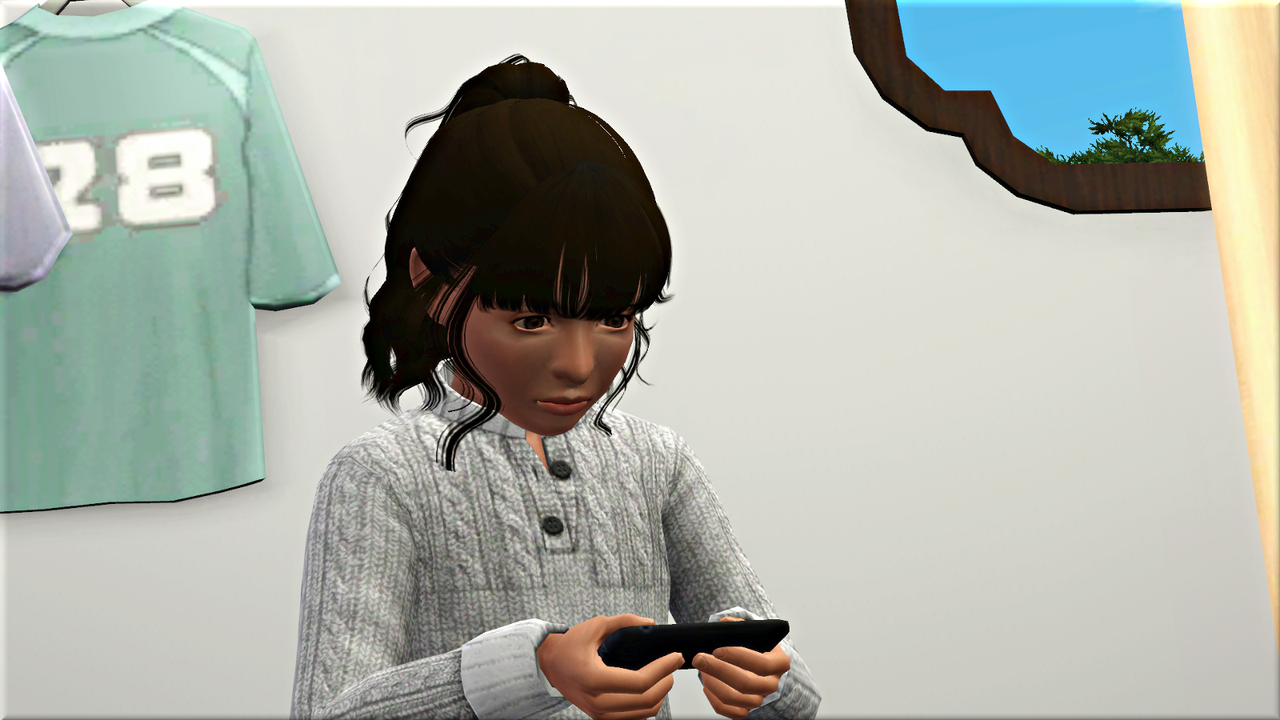 Now that she's old enough to use the food synthesizer, I don't have to worry about what to feed the family.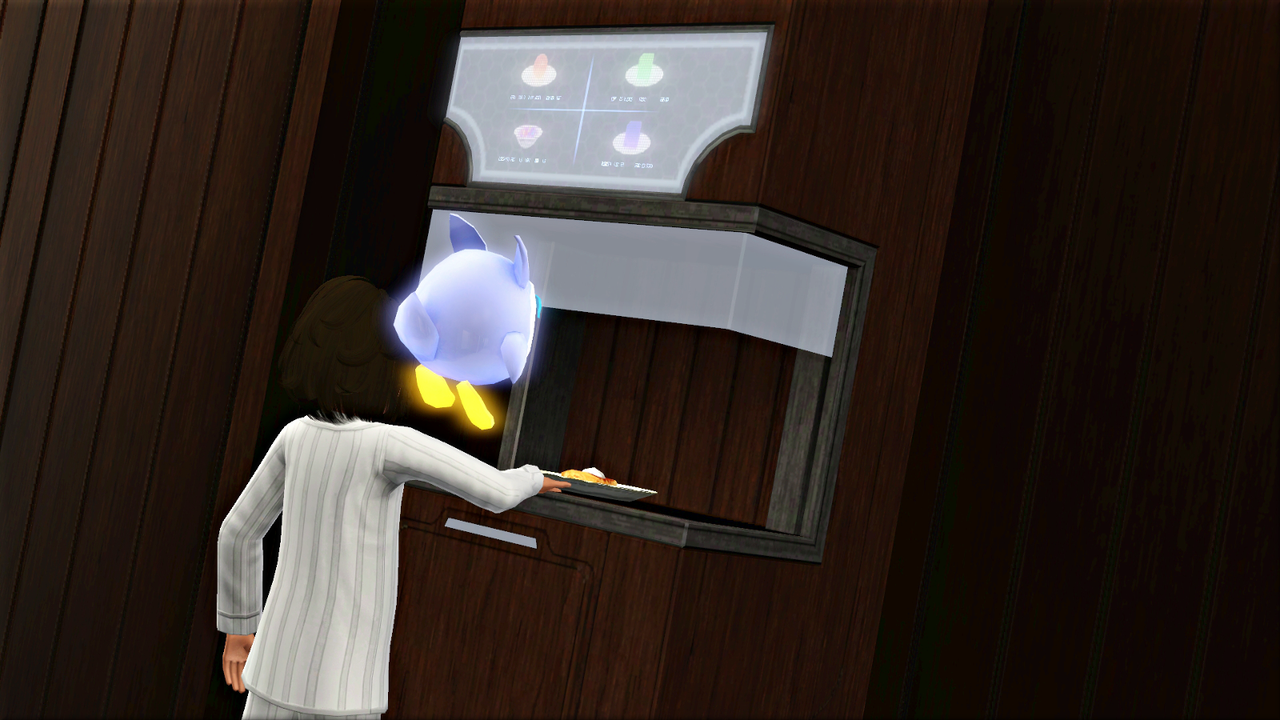 I bought a sonic shower for her to use as well, and set it to white, her favourite colour.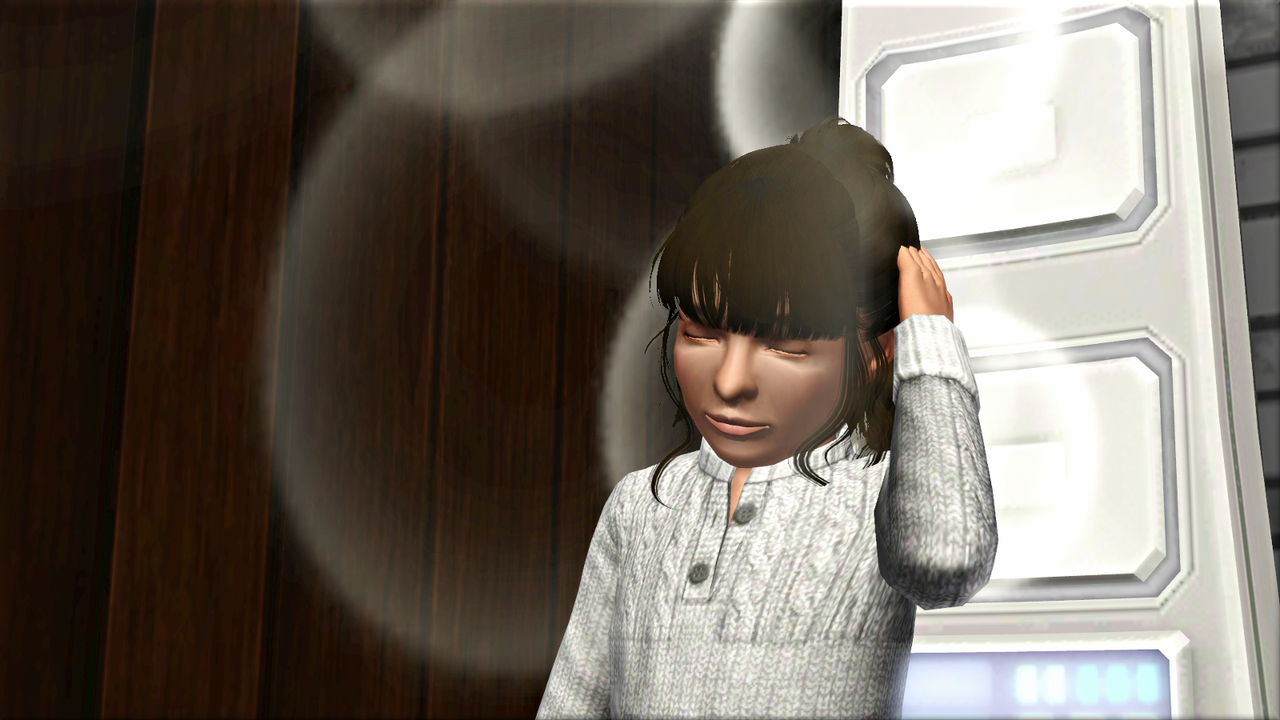 Collecting is probably the skill to which I'll devote the most time this generation. There's obviously a lot to explore there. First, though, I wanted to get Carter and Ho Sung married. They'd waited long enough.
I've been building a garden that I thought might make a nice venue.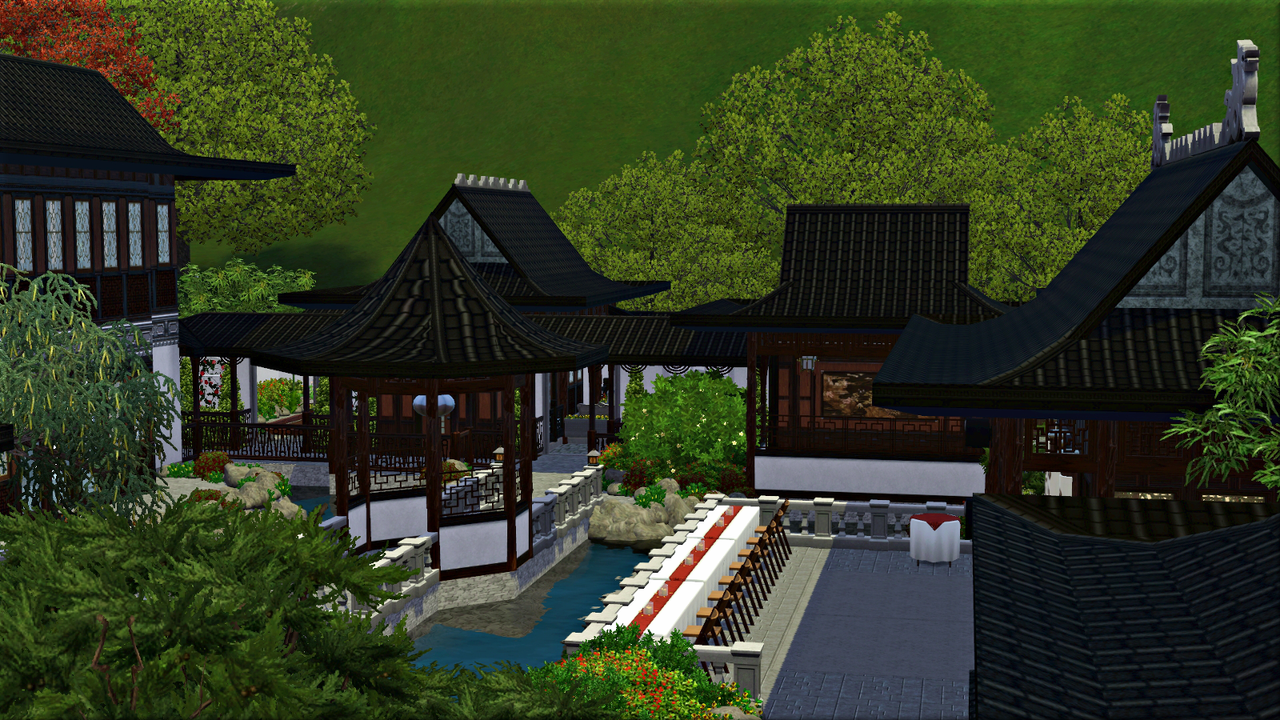 I didn't design it with parties in mind, so Carter just invited close friends and family.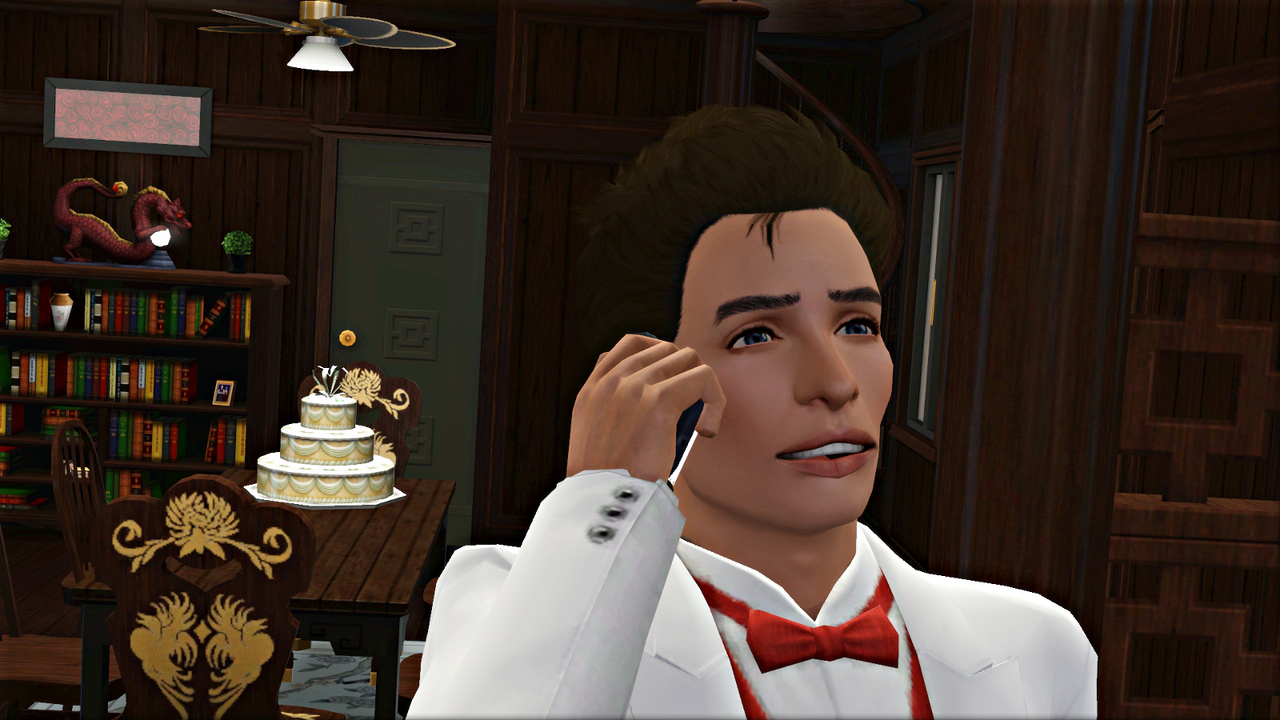 The couple got there early to check everything out.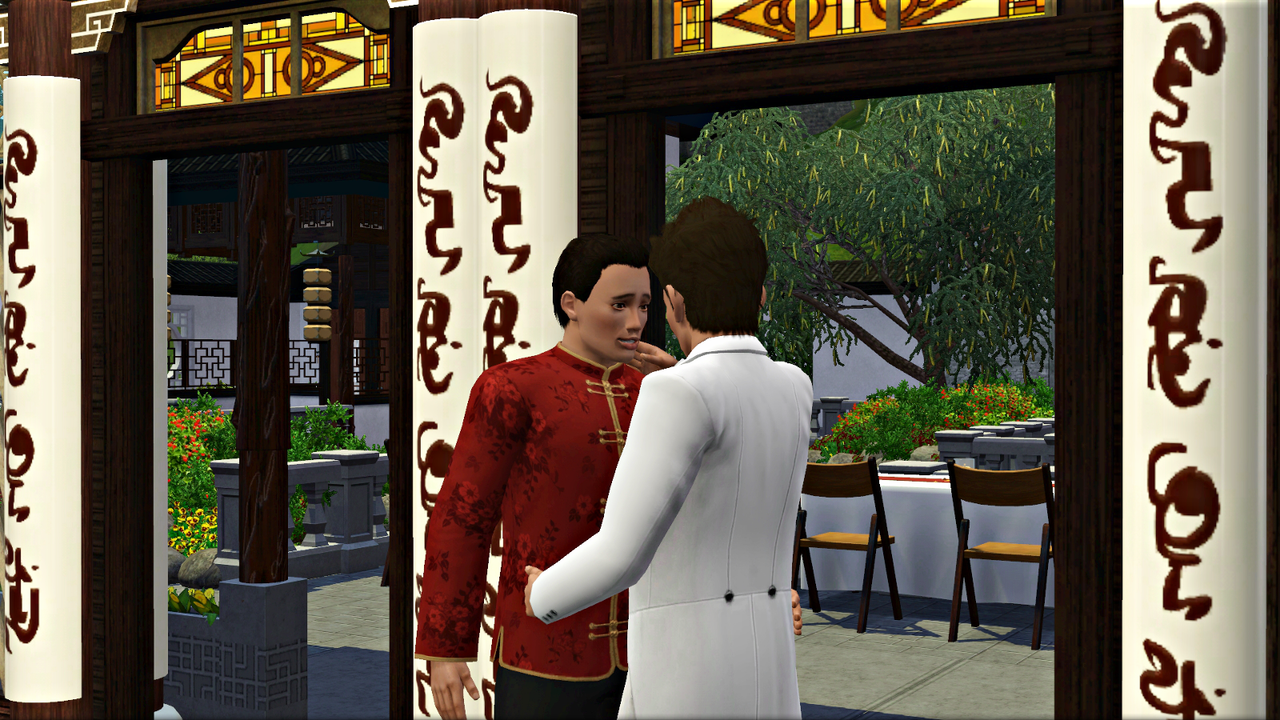 Jia made a dramatic entrance on her Windcarver. She hadn't quite got the hang of it yet.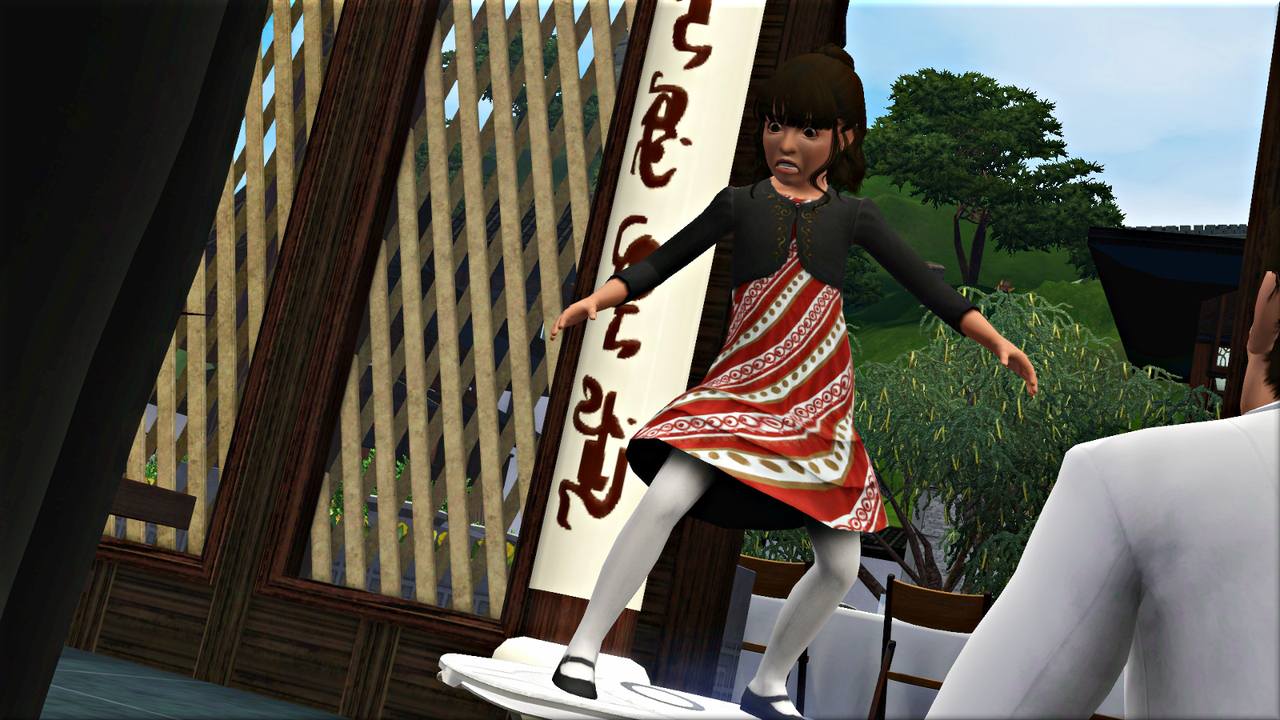 The wedding was beautiful.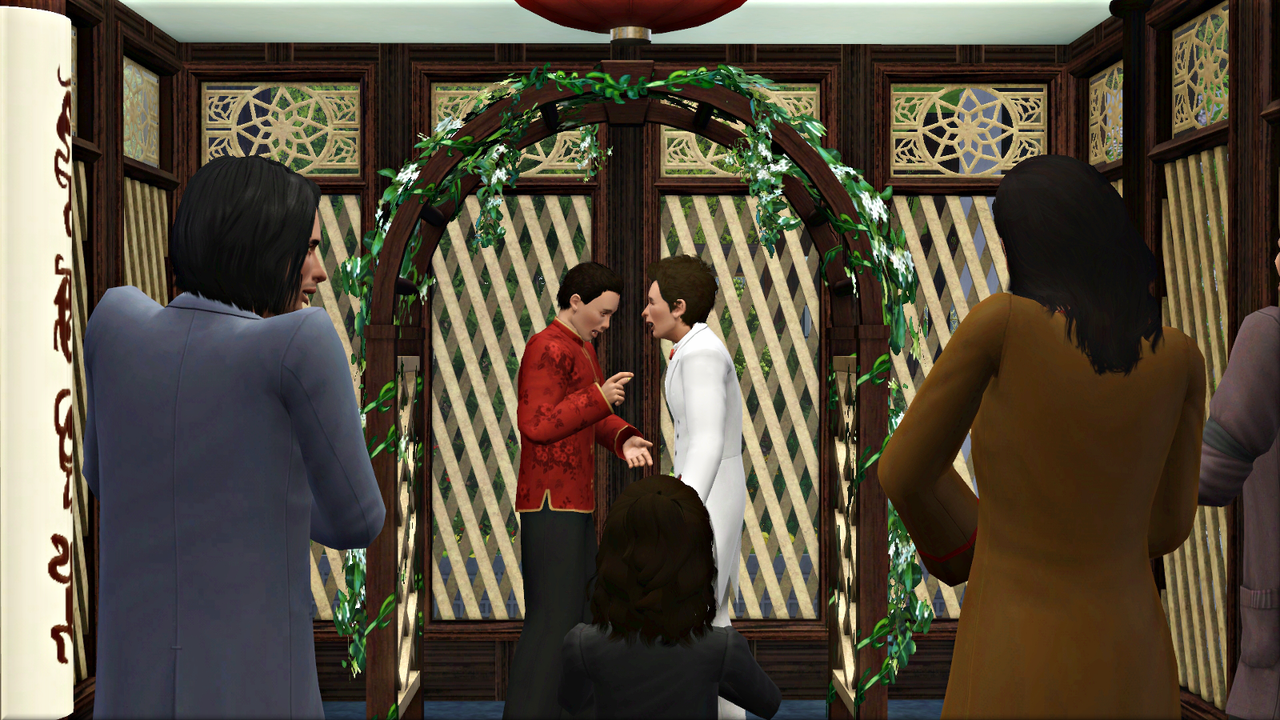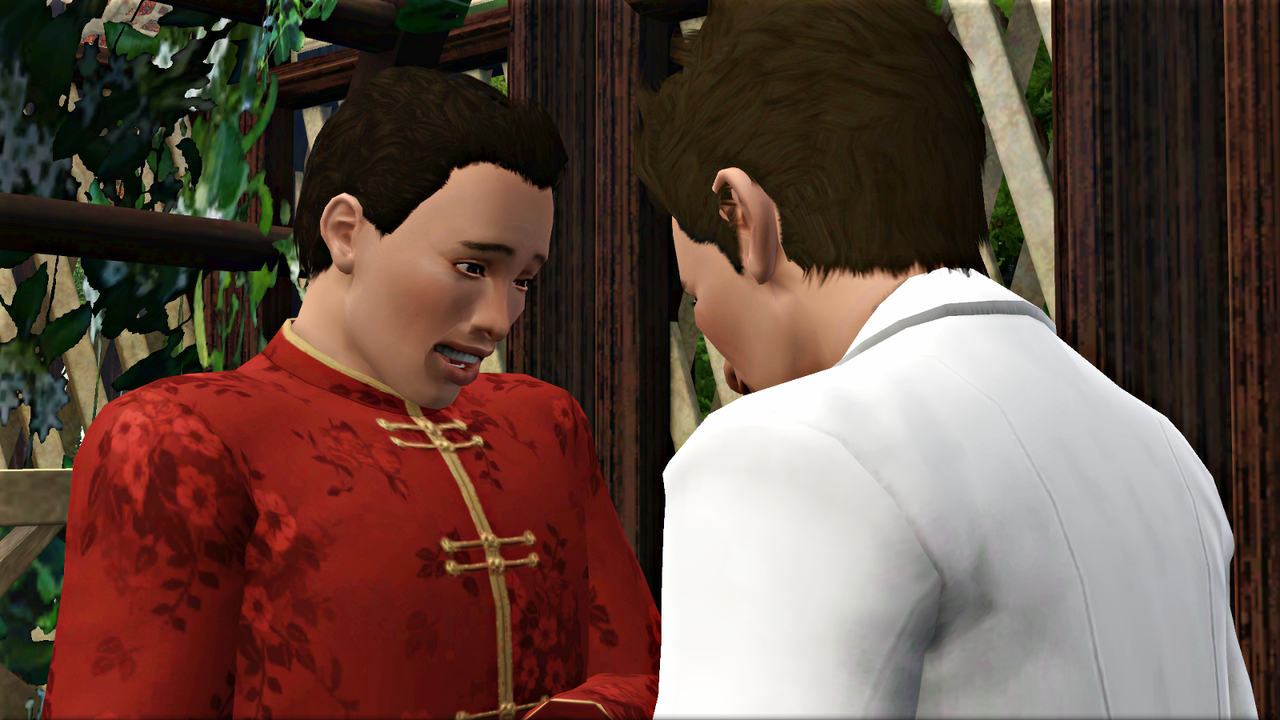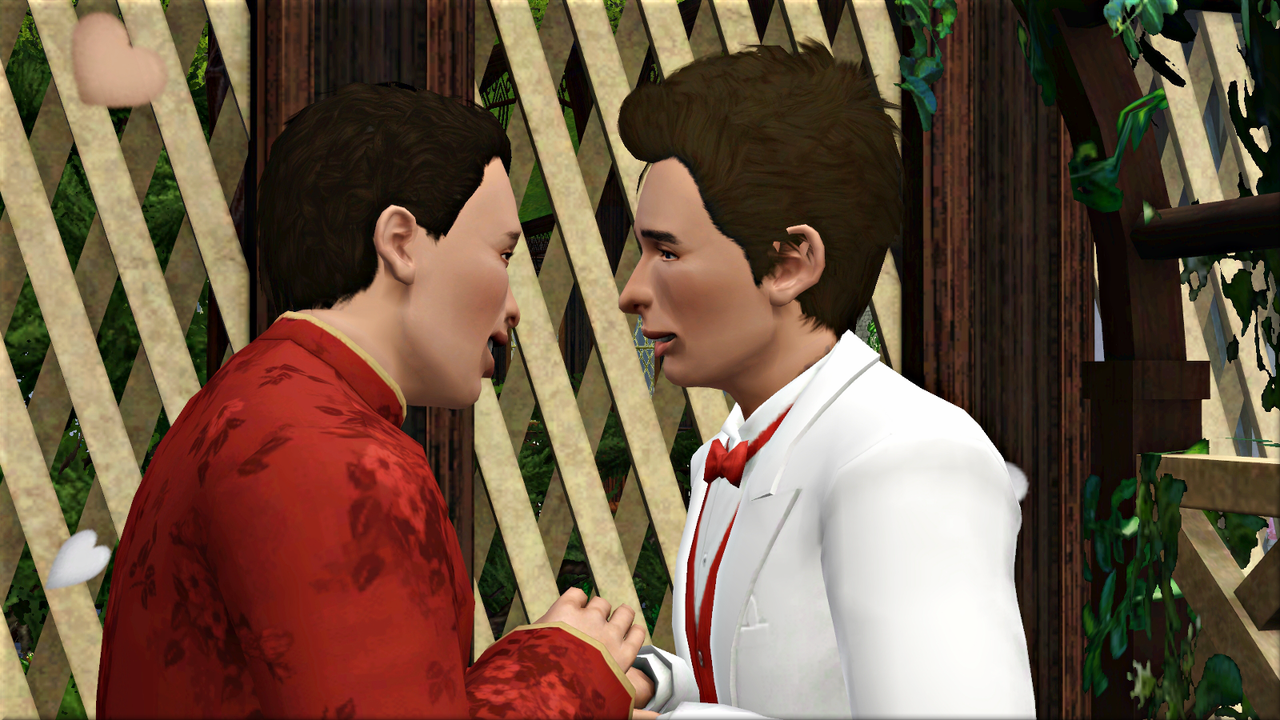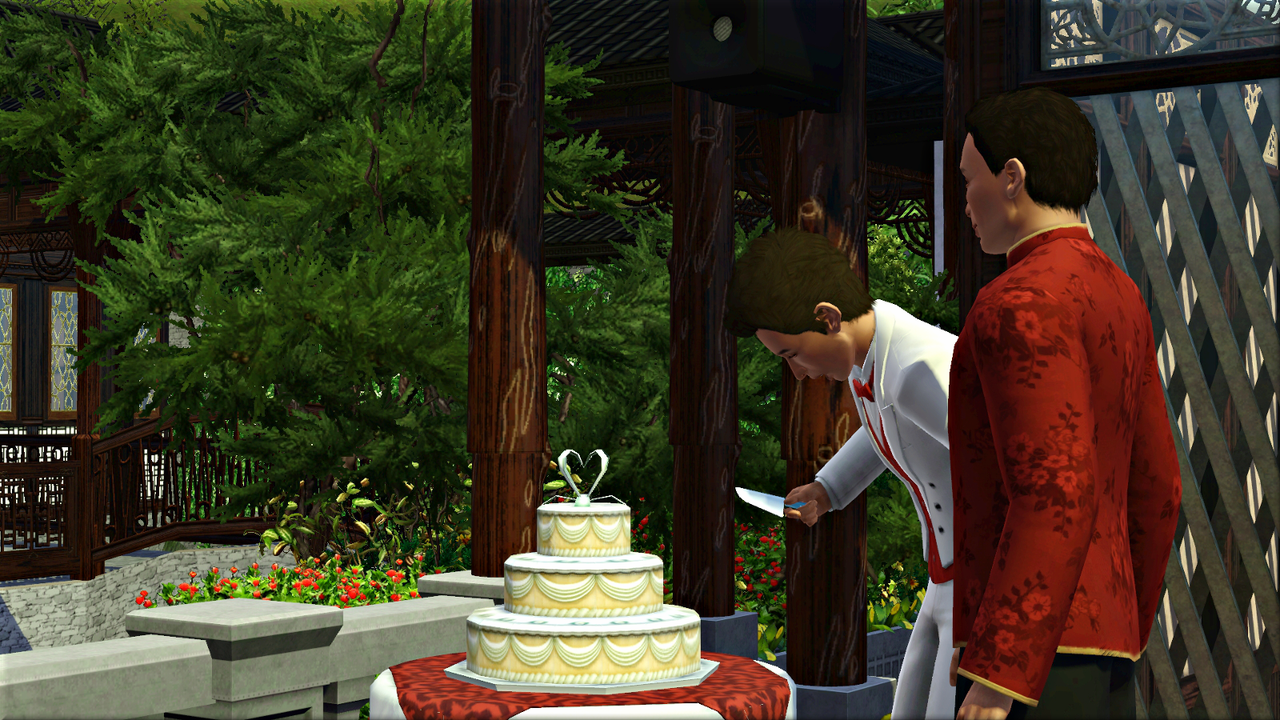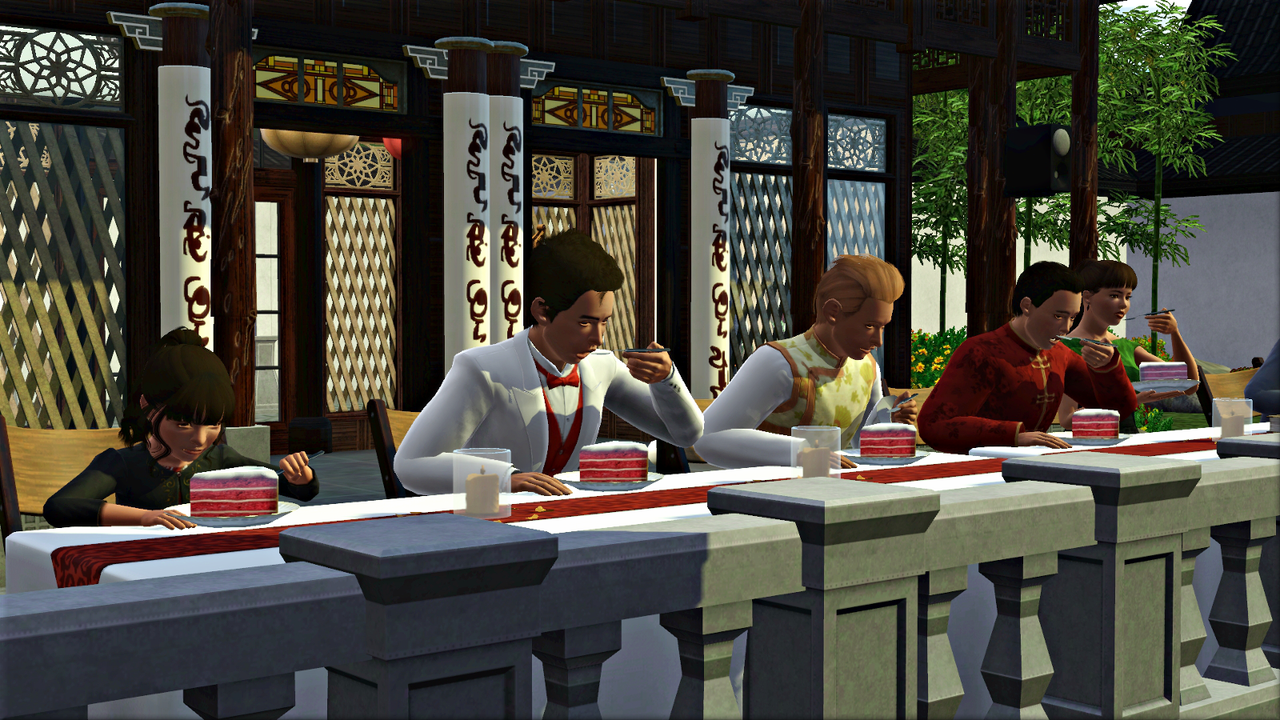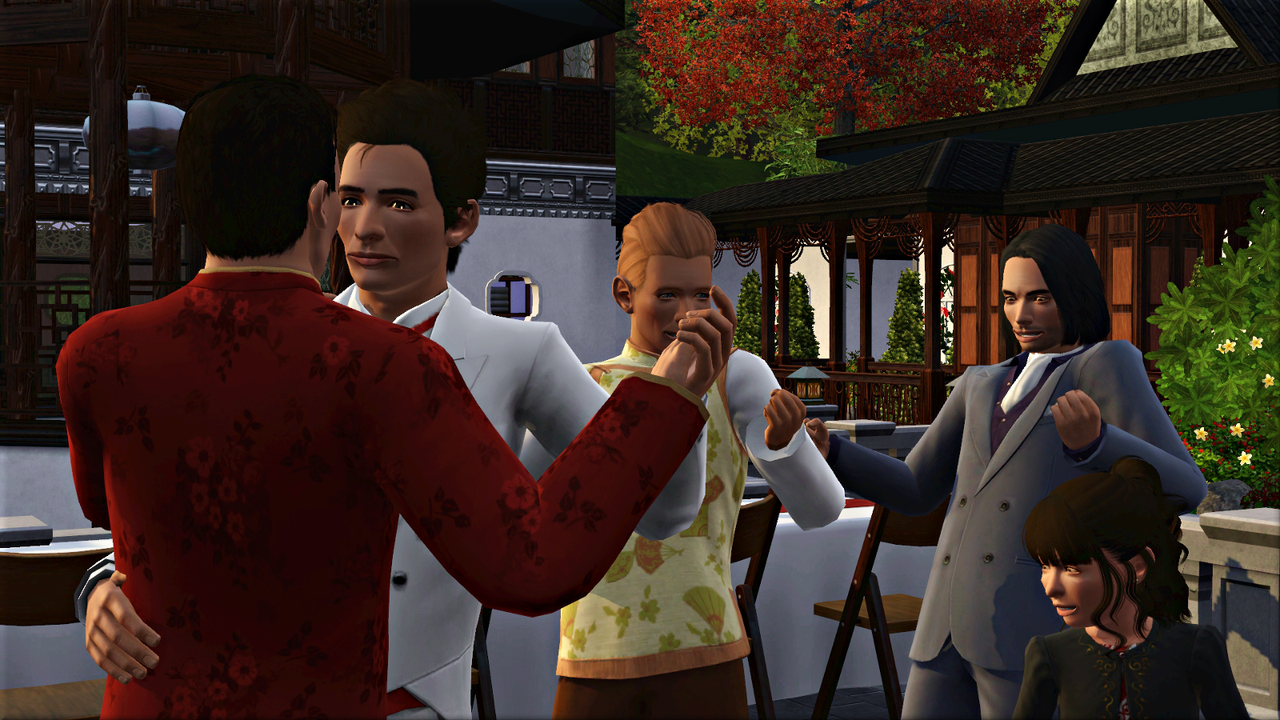 The next day, Carter and Ho Sung received some wedding gifts in the mail. They included a cotton candy machine from Carter's dead mum. Weird.
For their honeymoon, I decided so send them on a little camping weekend. Carter called a babysitter to look after Jia. I'd hoped to use Ho Sung's nephew Changpu, but it turns out that only homeless sims can hold service positions, even with Nraas, so I ended up using some parentless pudding. Maybe next time I'll temporarily add the teen I want to hire to the household.
The first stop on the newlywed's trip was the Temple of Heaven. Since they are both adventurous, I thought it might be nice for them to explore the tomb there.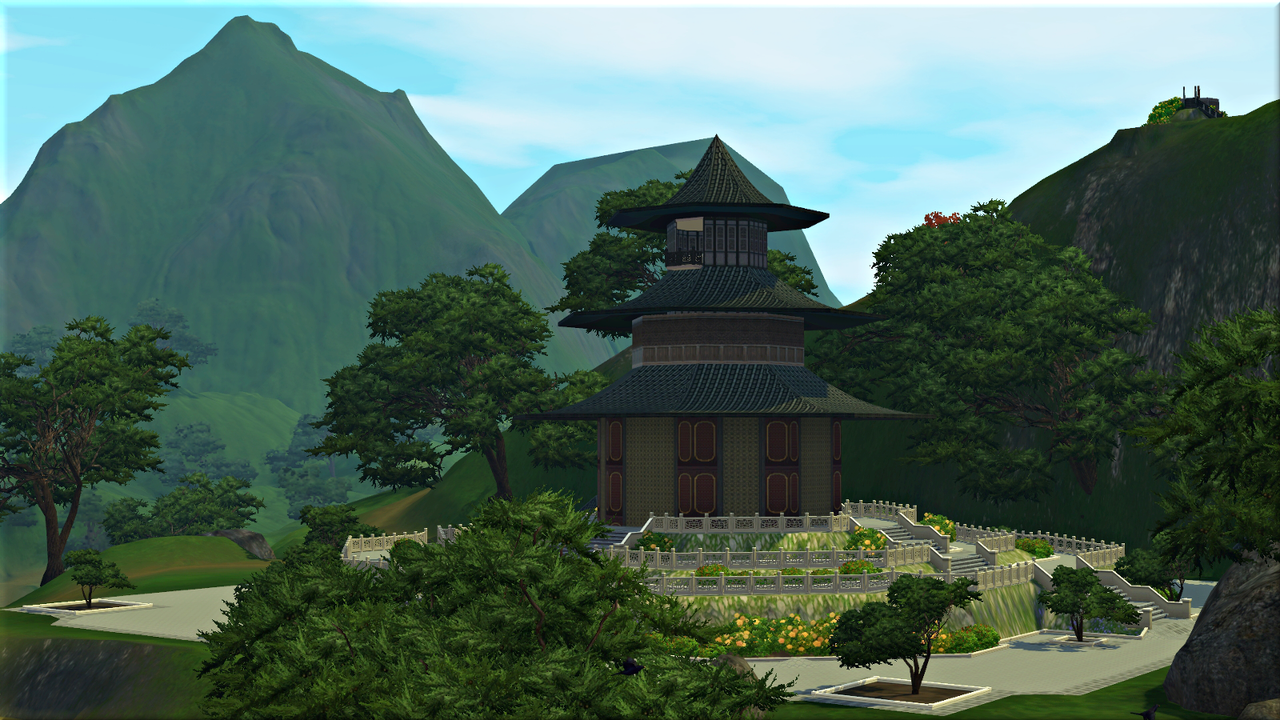 Unfortunately, they were soon confronted by a locked door.
They tried the Teracotta Army instead.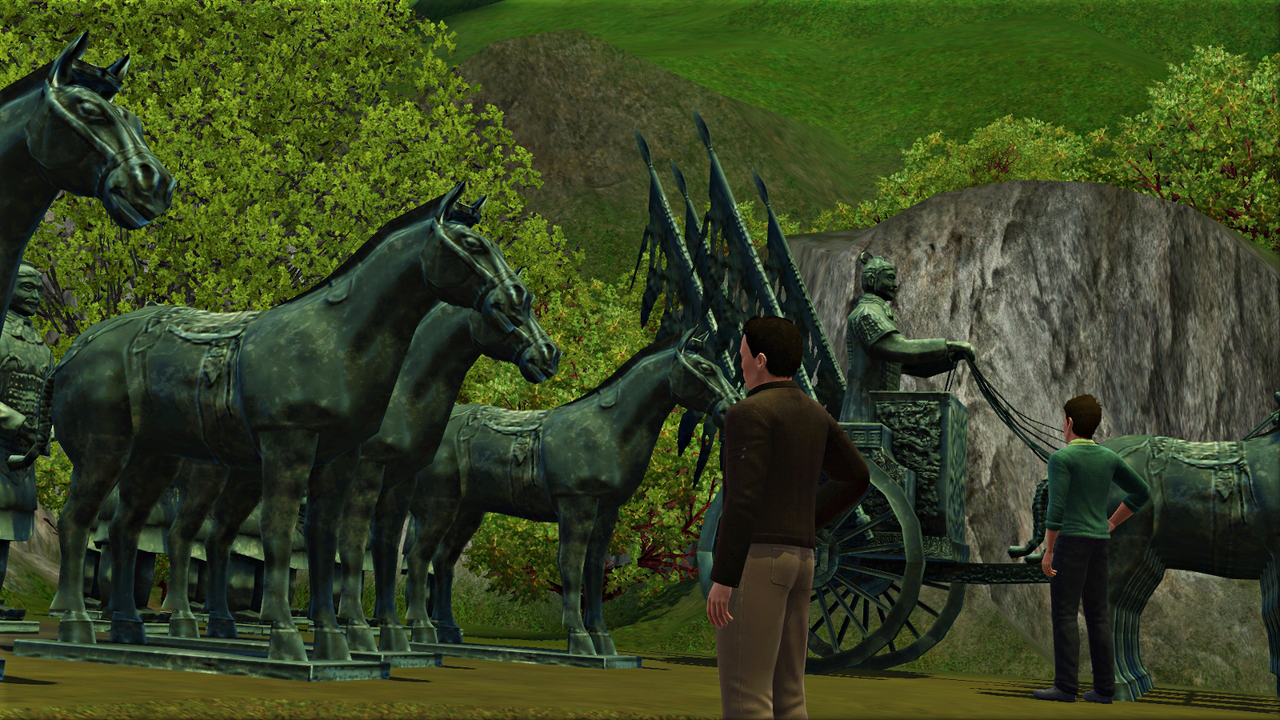 Grrr!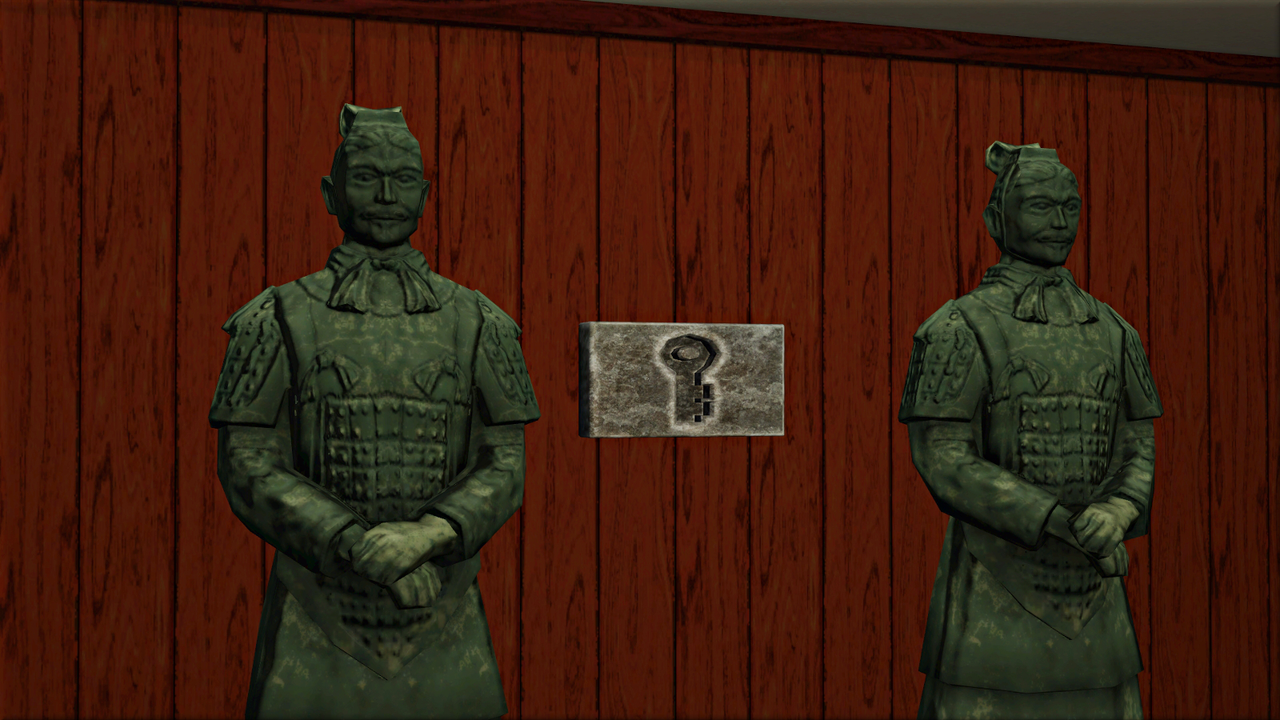 Maybe the resolute first reatreat?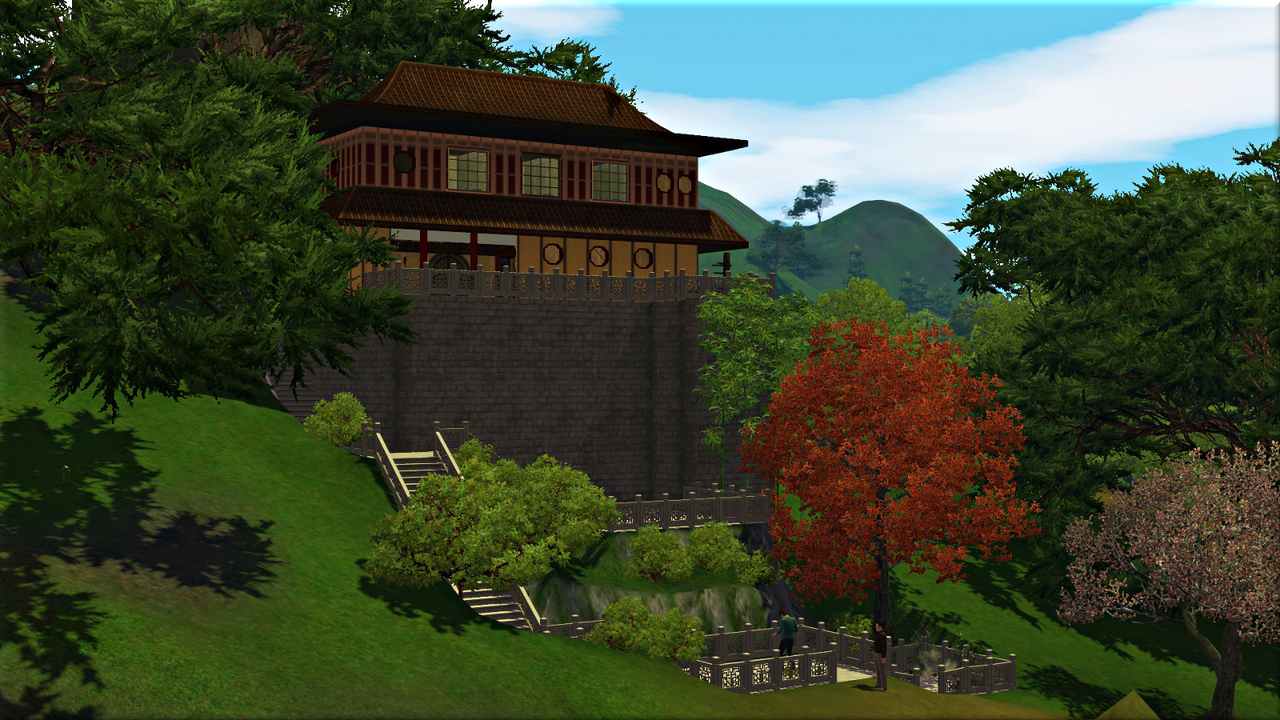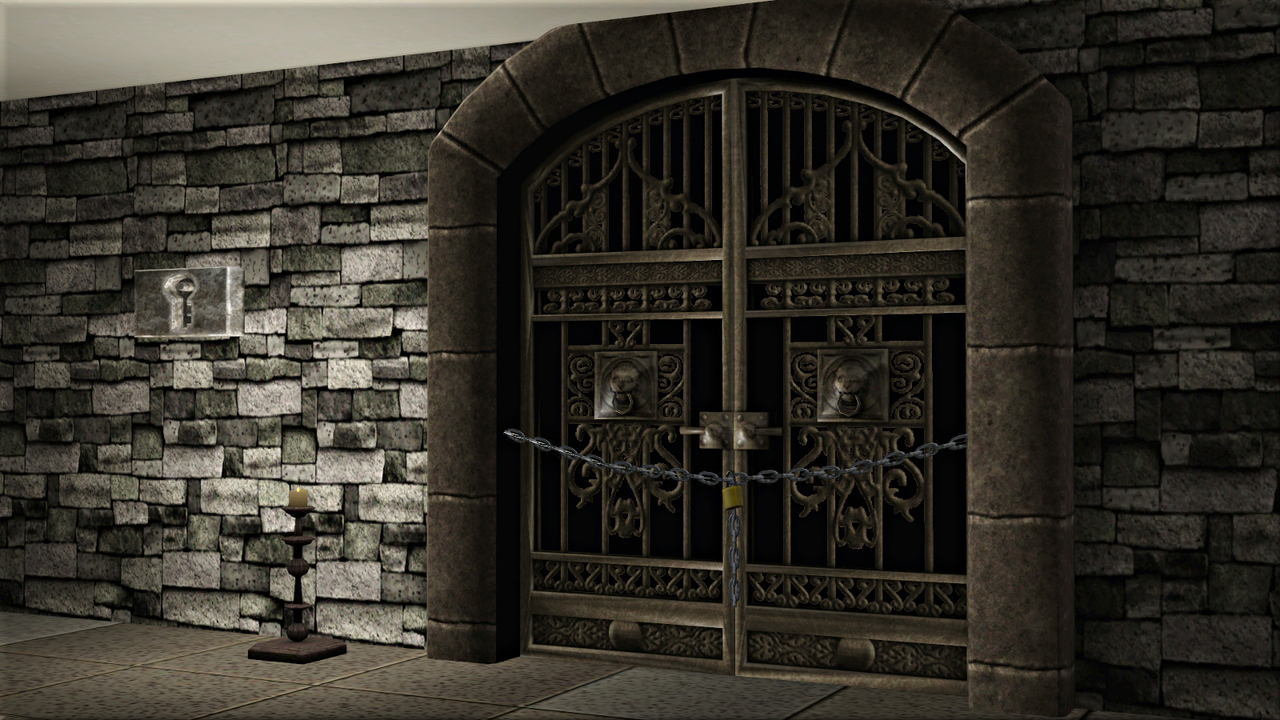 Are there no tombs in china you can just explore? I'm pretty sure there are some in Egypt.
Carter and Ho Sung pitched their tent that night at Camp Lotus.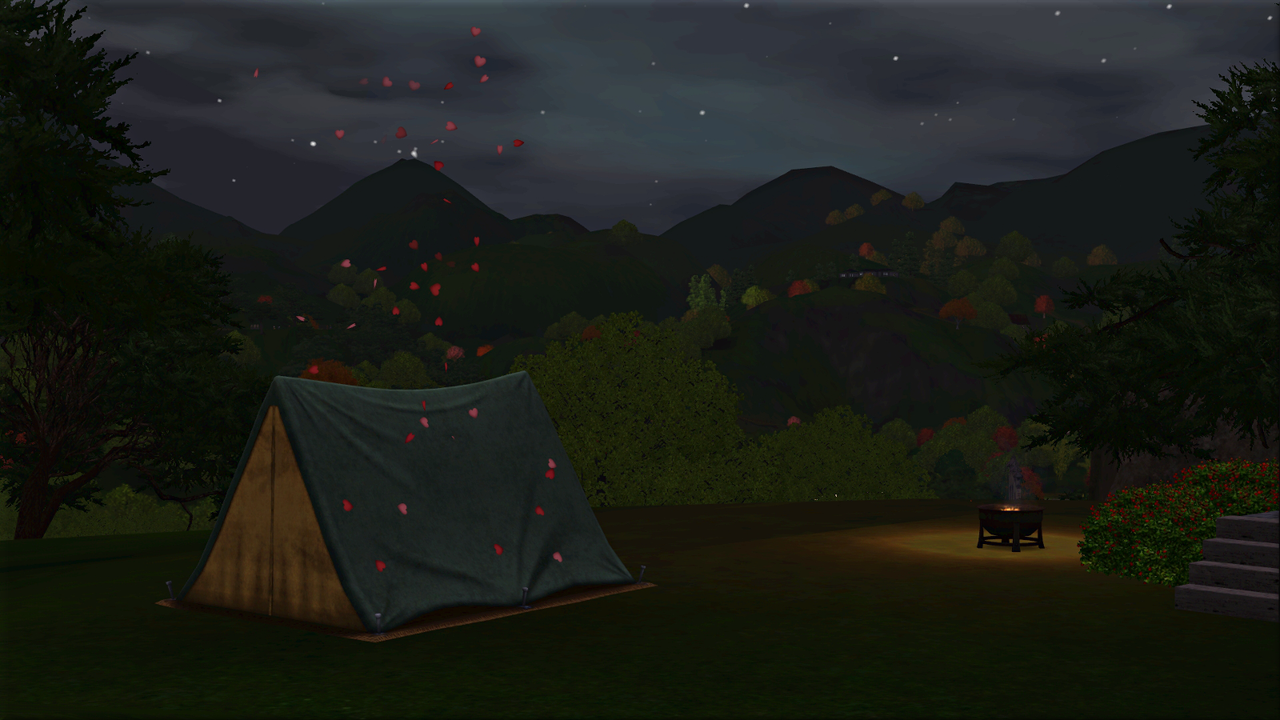 They both wished to have another child. We'll see. We need a bigger house first.
While her dads were away, Jia found some collectables around town. She can't use the Collection Helper yet, so I had to put it back in Carter's inventory and keep switching between them.
She went for the rocks, gems, and metals first.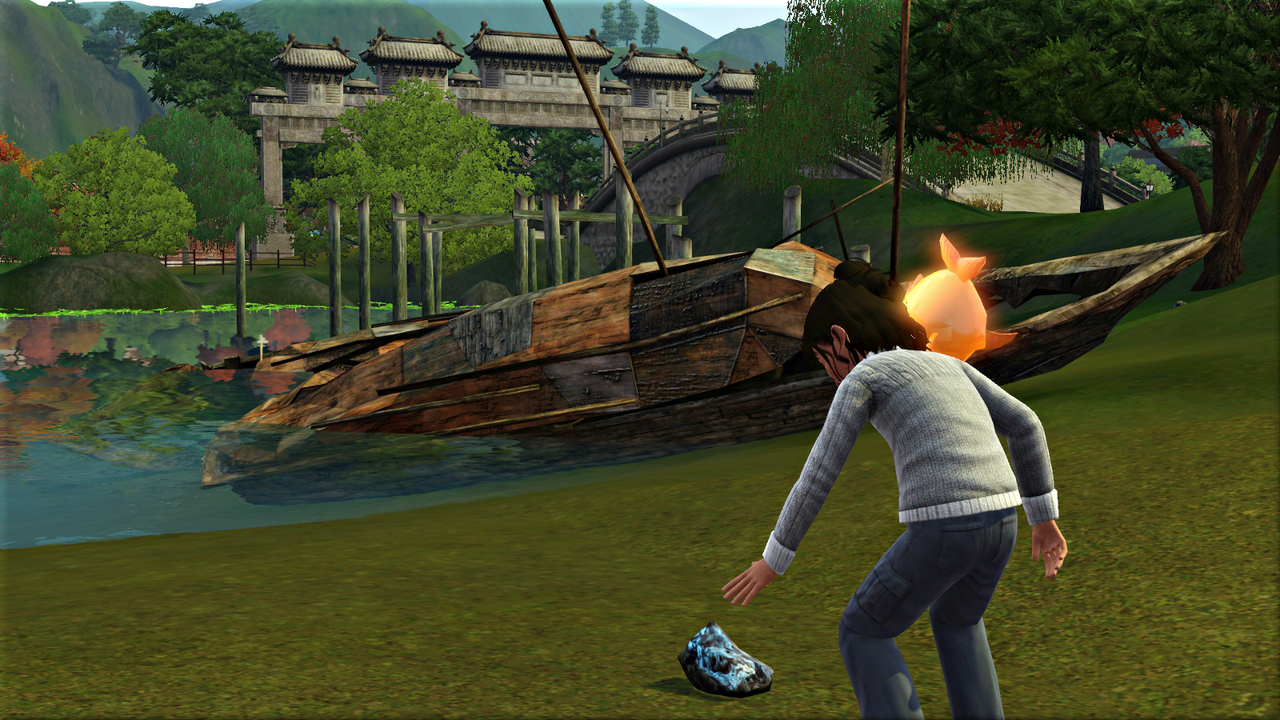 I had her pick any wildflowers I noticed along the way.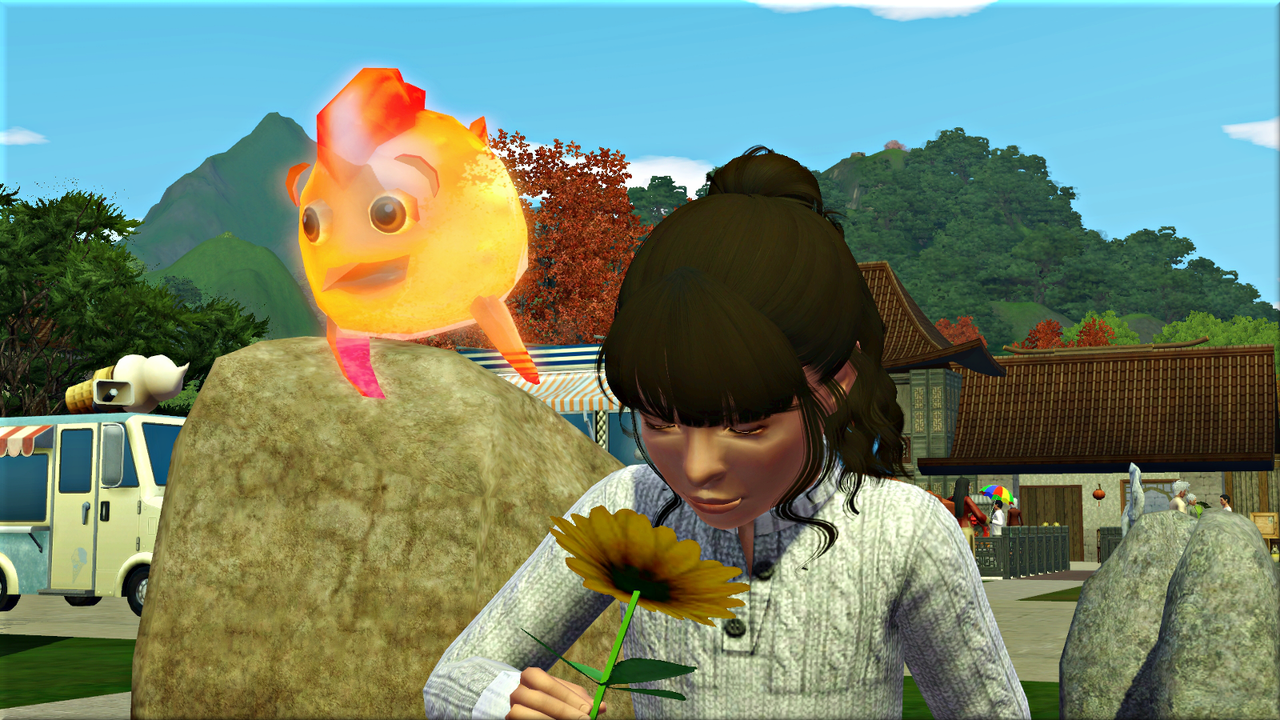 She used her Windcarver to get to all the different locations. She seemed steadier on it already.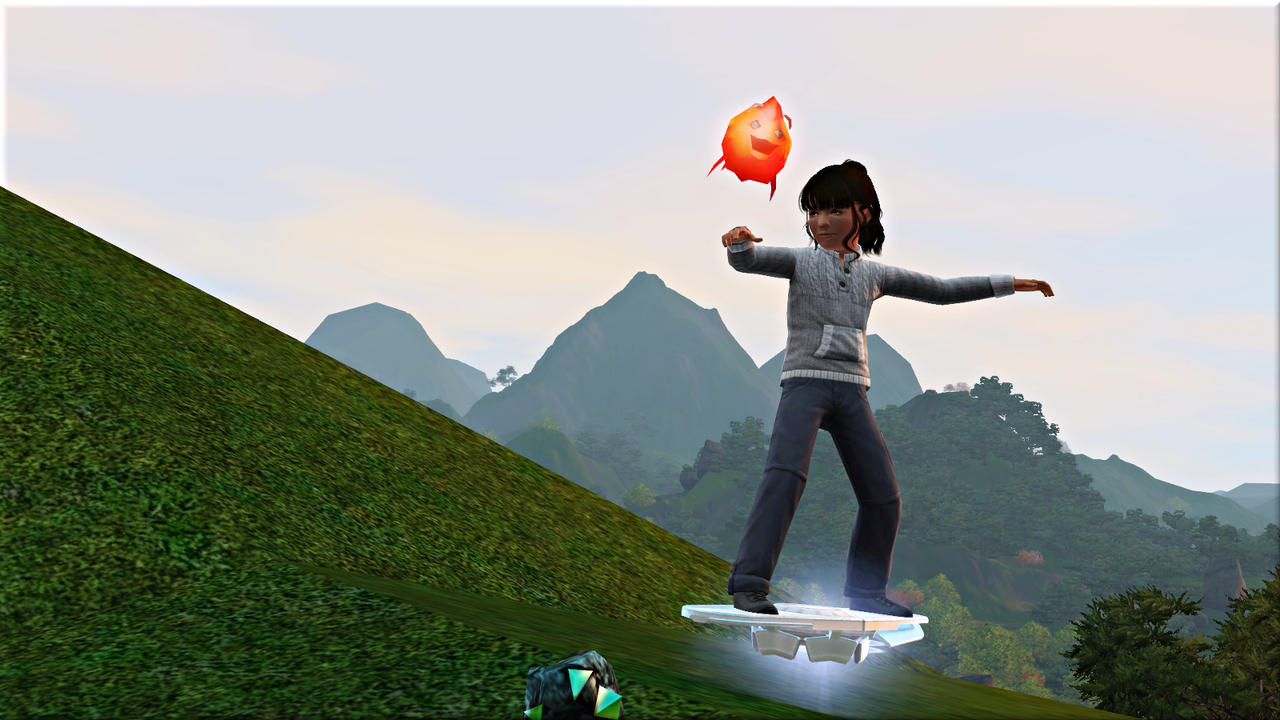 Well, most of the time.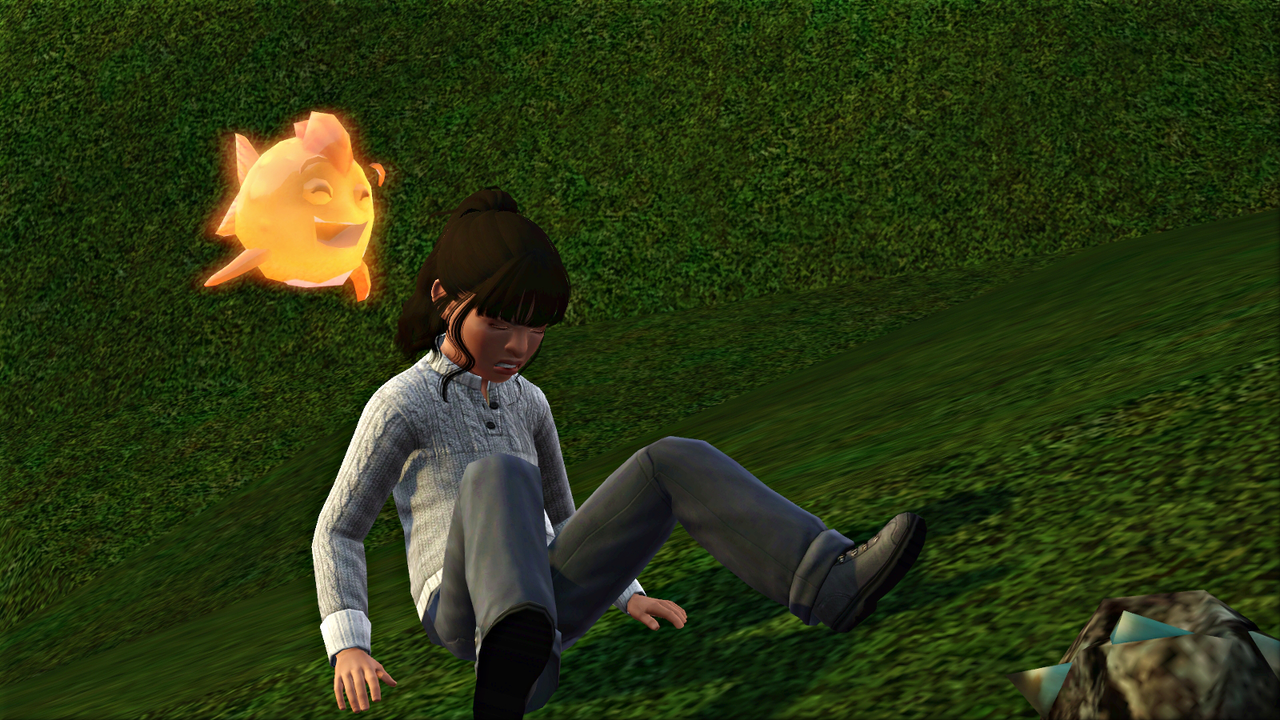 At level 3 of the advanced technology skill she received a new sprite form called Futech.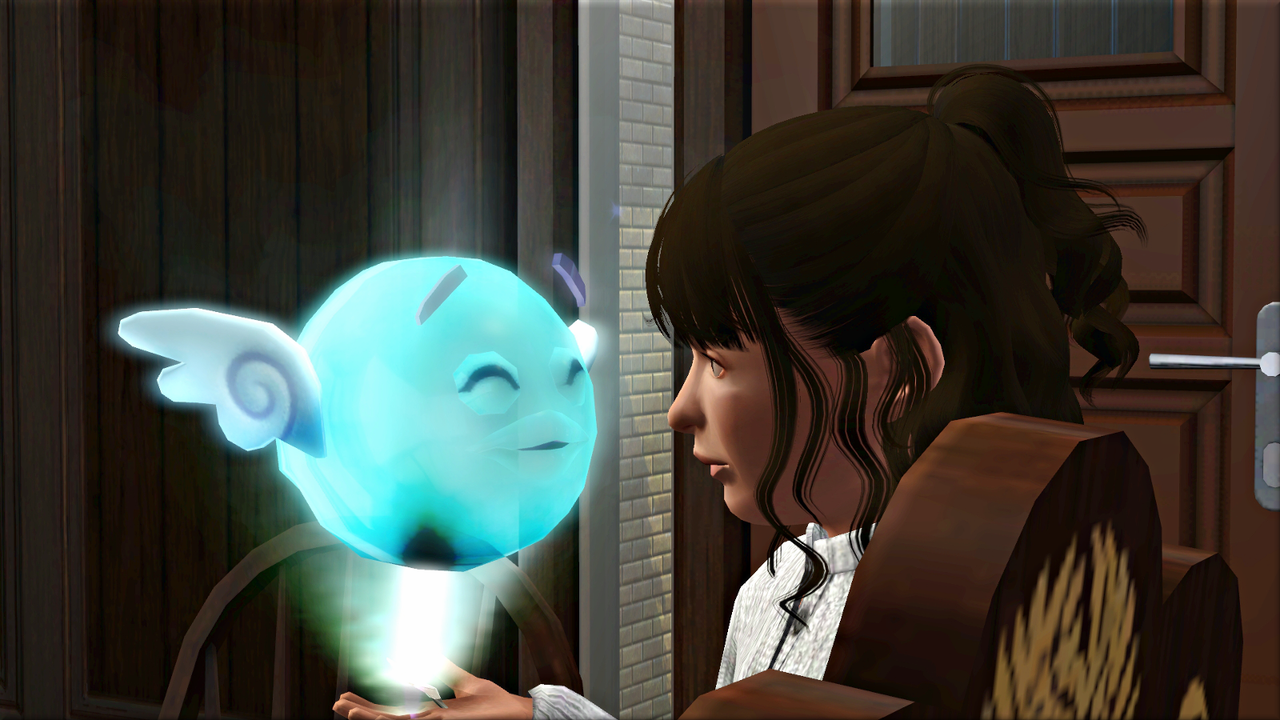 She also unlocked the ability to program the Sphere of Destiny dessert into food synthesizers. She'll be able to do that once she's a teenanger.
That evening, Jia shared a meal of synthesized tofu dogs with her pudding-sitter. They were only normal quality, but she was still happy to be eating her favourite food.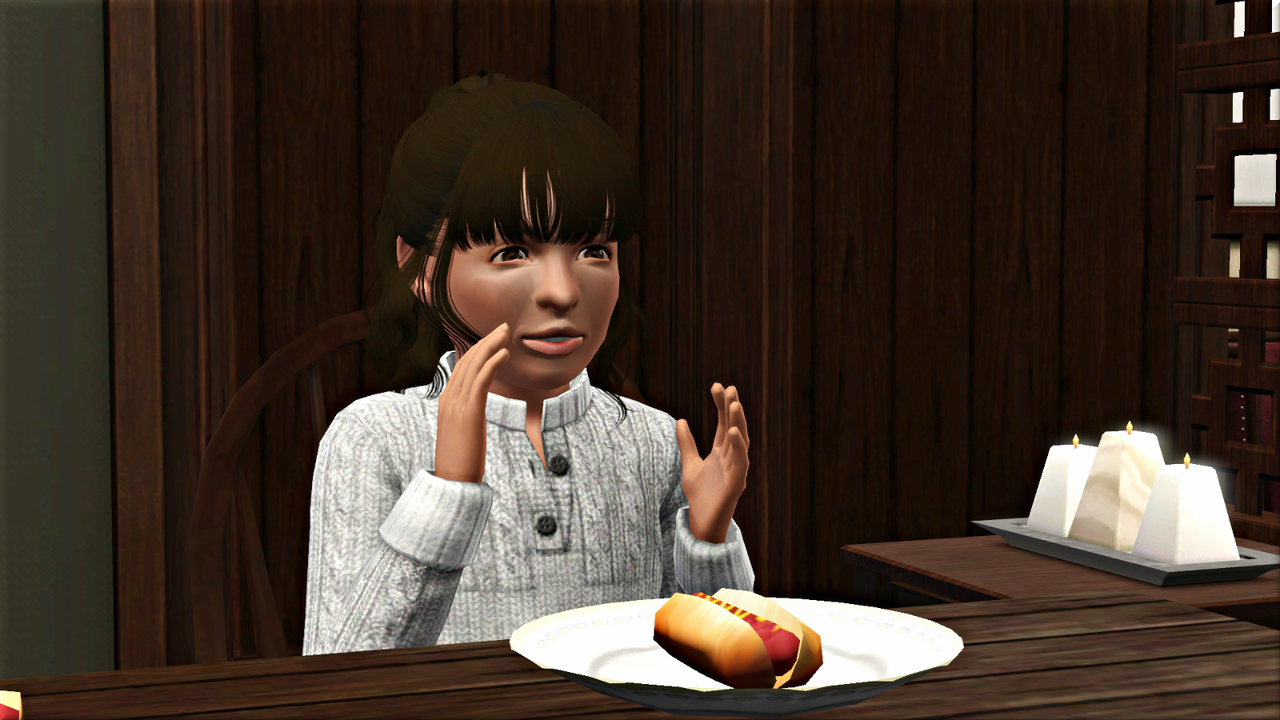 I wanted the pudding-sitter to read her a bedtime story, but there was no option for that. She was definitely tired enough. Can sitters not read to children? That seems like one of the main things you'd want them to be able to do. Temporarily adding a teen to the household is looking more and more like the way to go when you need someone to watch the kids.
He just stood by the bar all night, downing drink after drink, and wearing a tuxedo for some reason.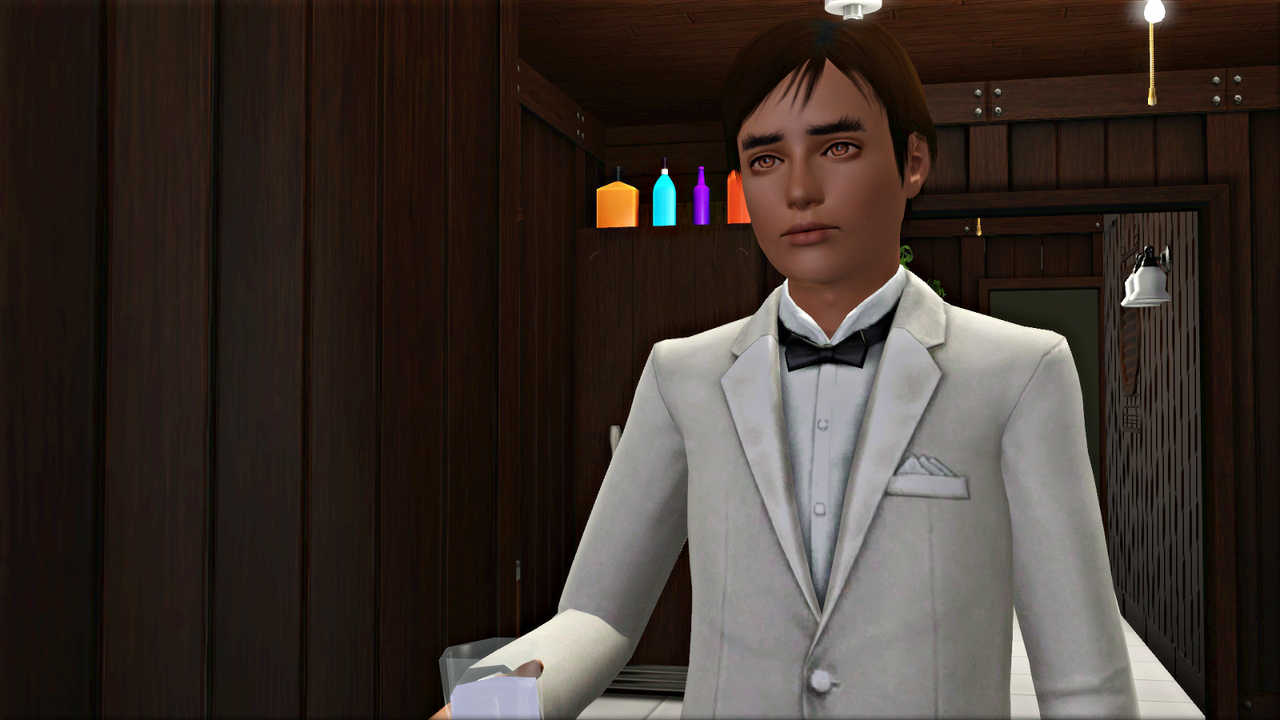 He was at least able to help Jia finish her homework before her dads got back the following morning.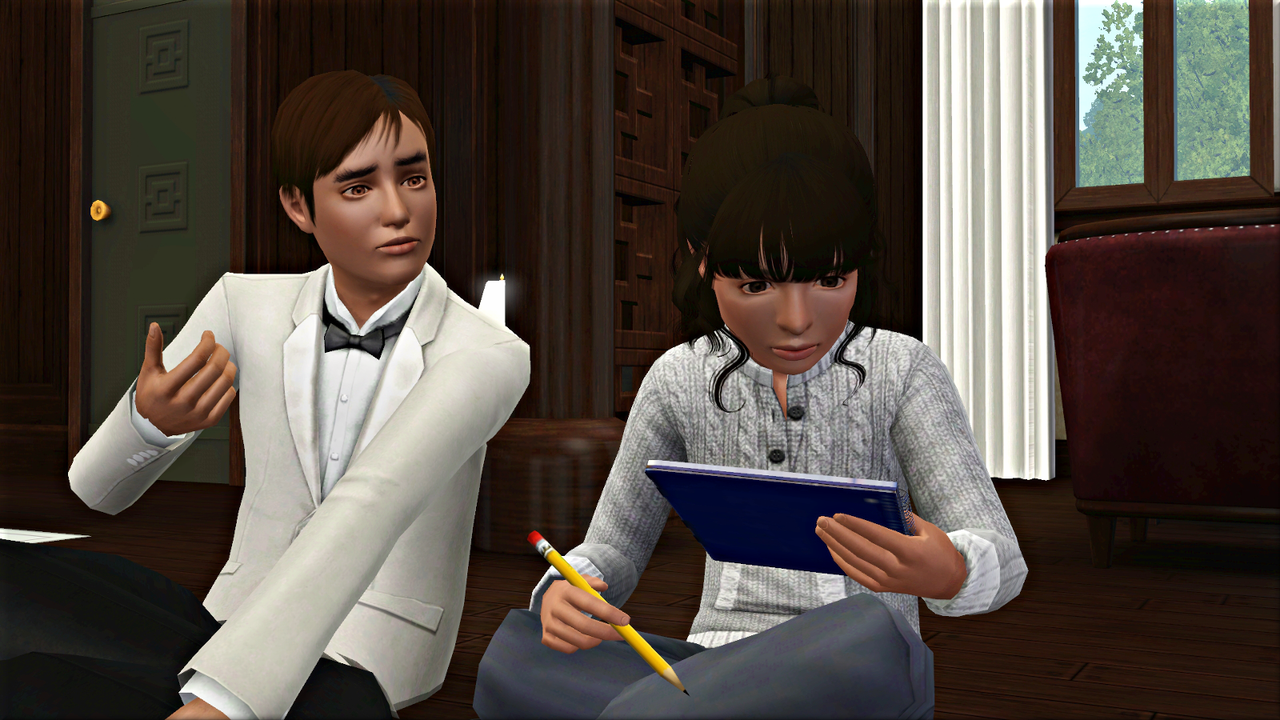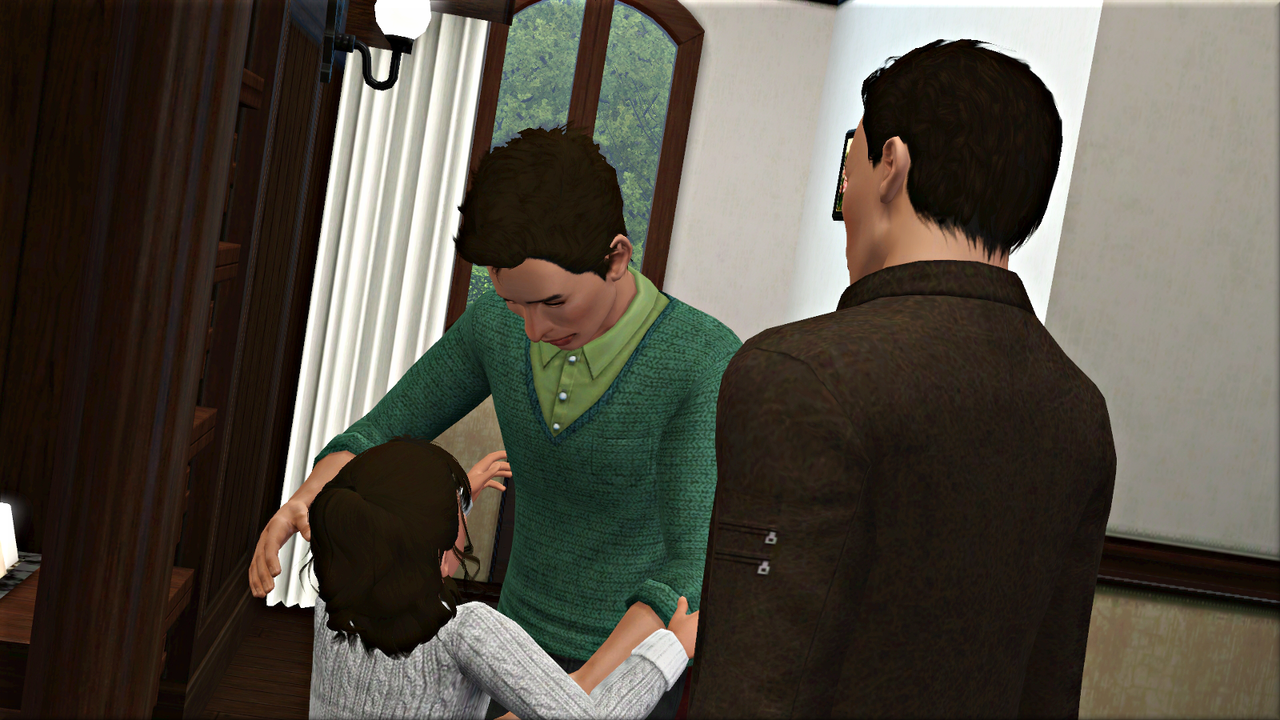 Carter and Ho Sung spent the rest of the day working on their martial arts challenges, while Jia collected rocks and gems from the other half of the map.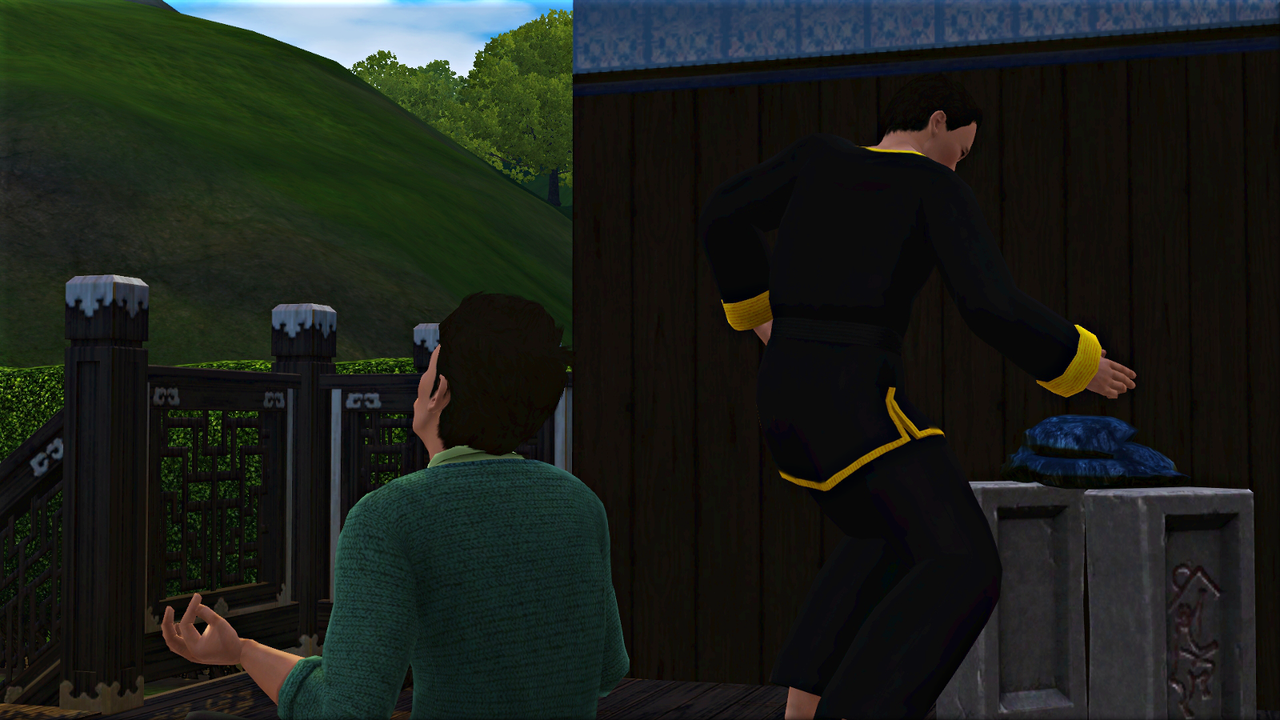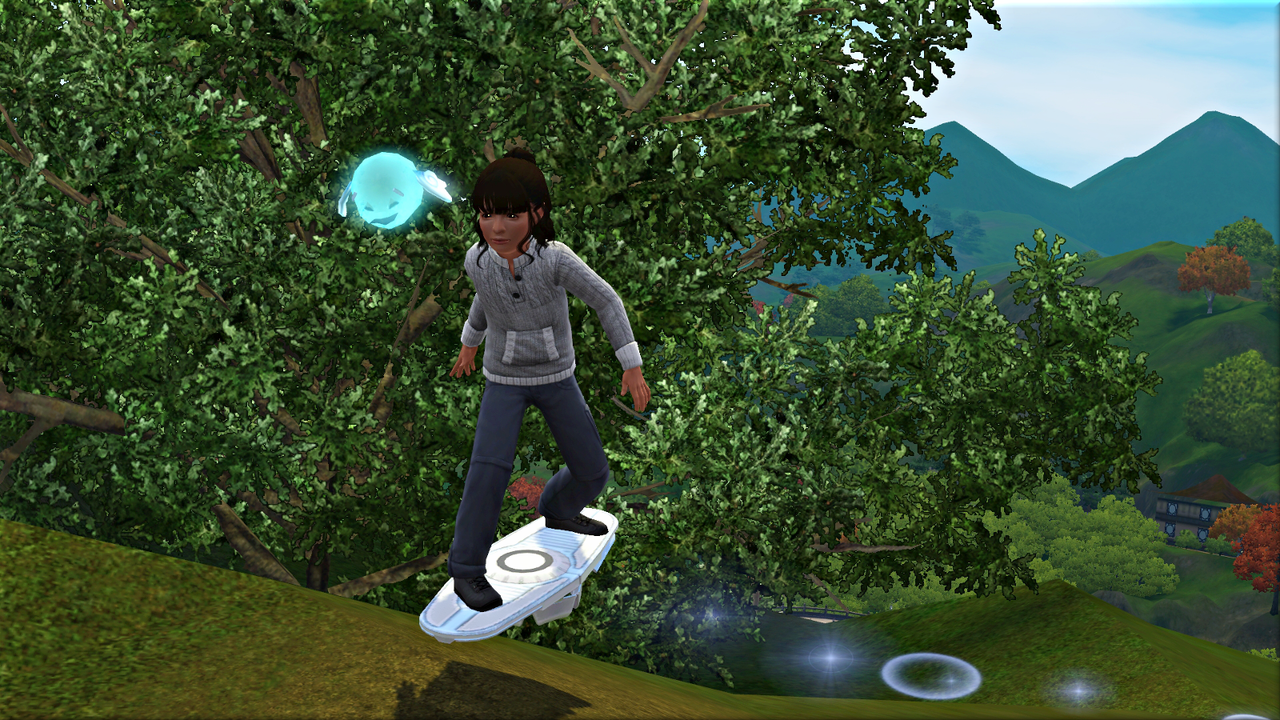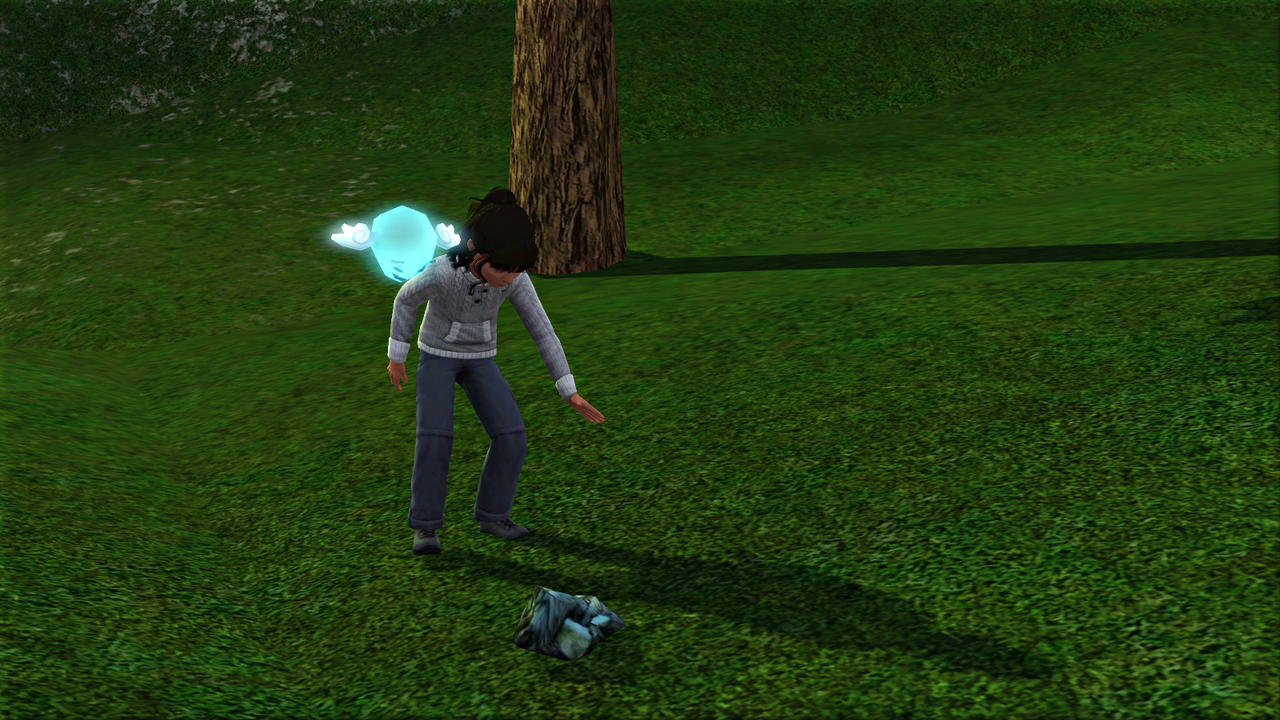 I had her explore the catacombs too.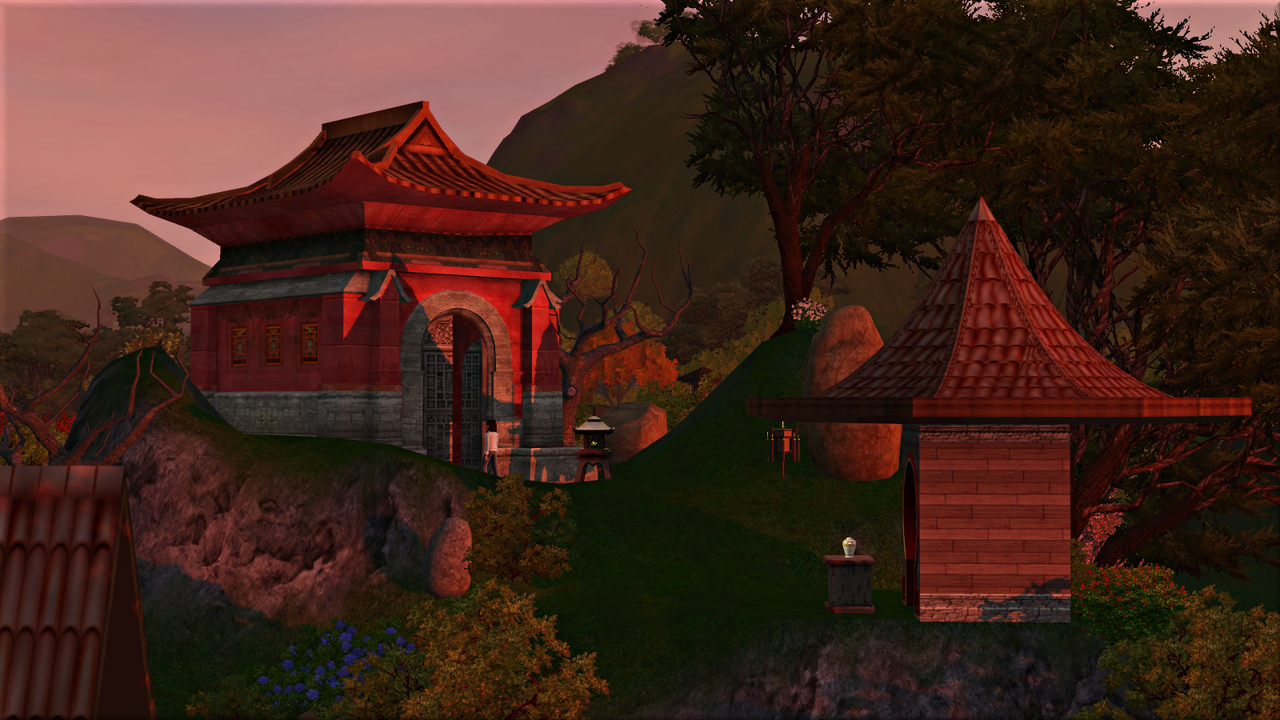 She found a rare seed, which is useless to us this generation, and the Master Manchu gnome, which I think we'll keep.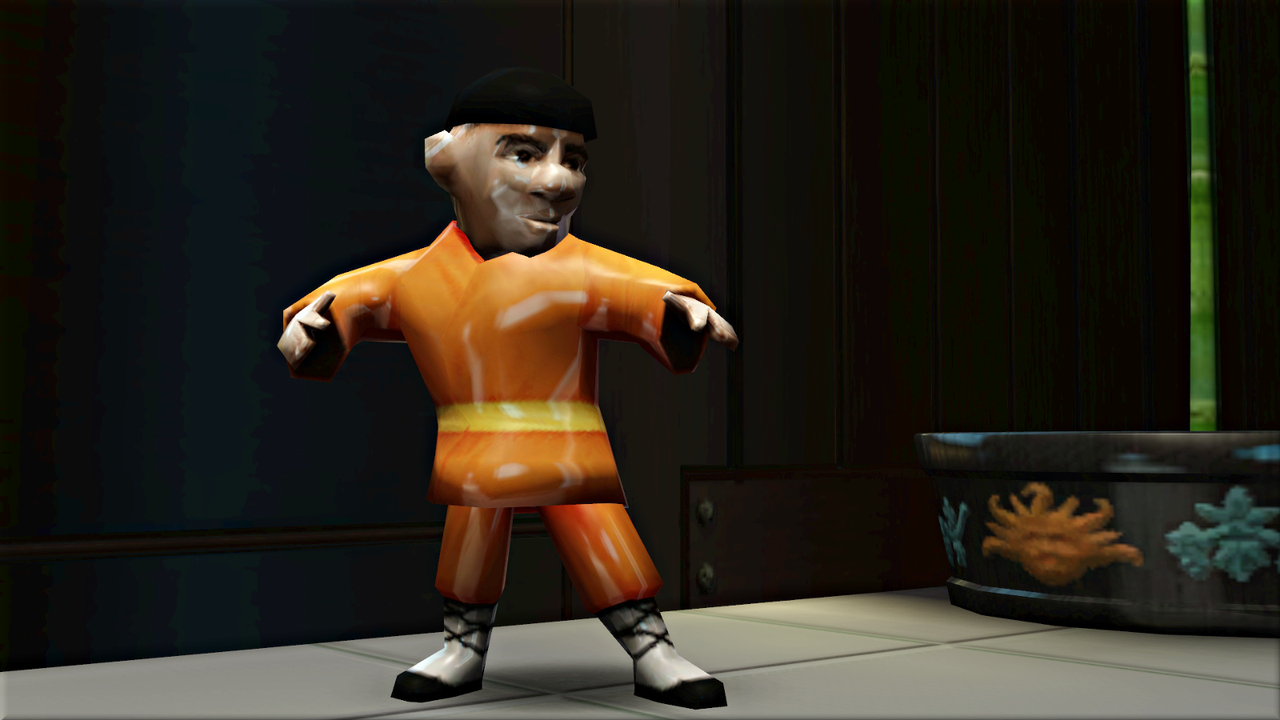 Jia's adventure in the catacombs ended with her getting mauled by a bear. She returned home looking like this.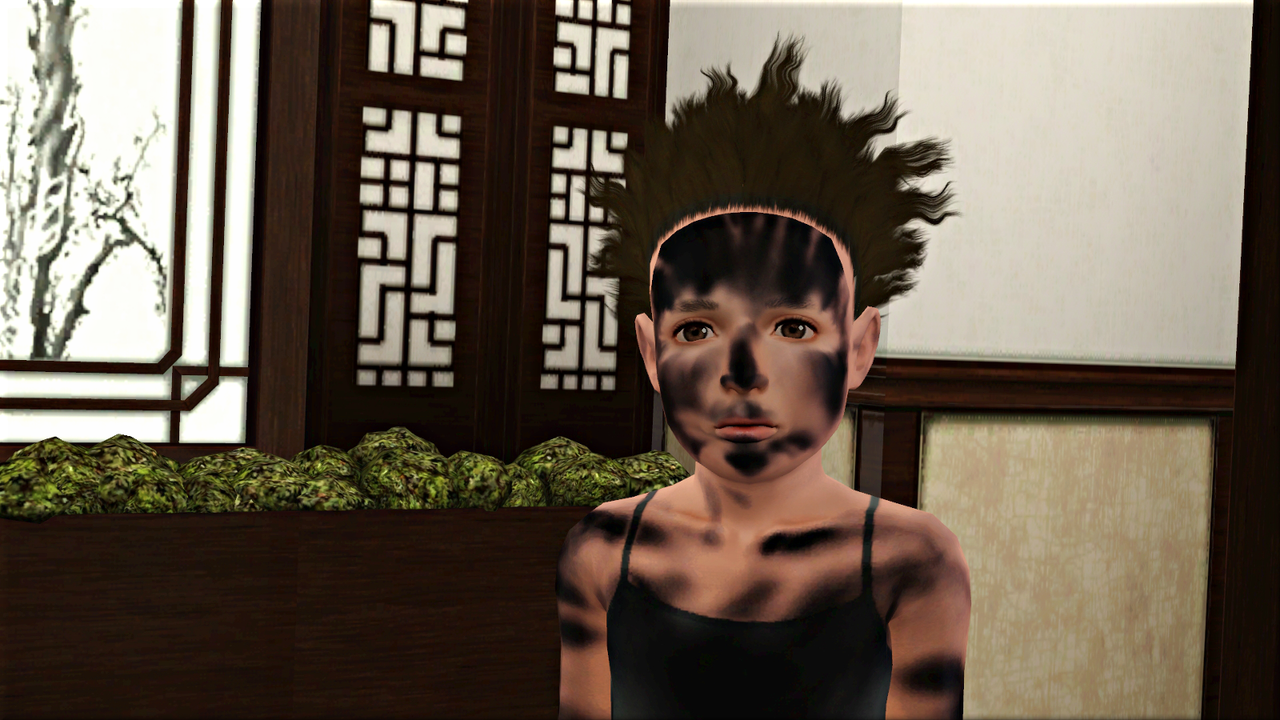 By that time, there were lots of gems from Ho Sung's space-rock-breaking for her to collect.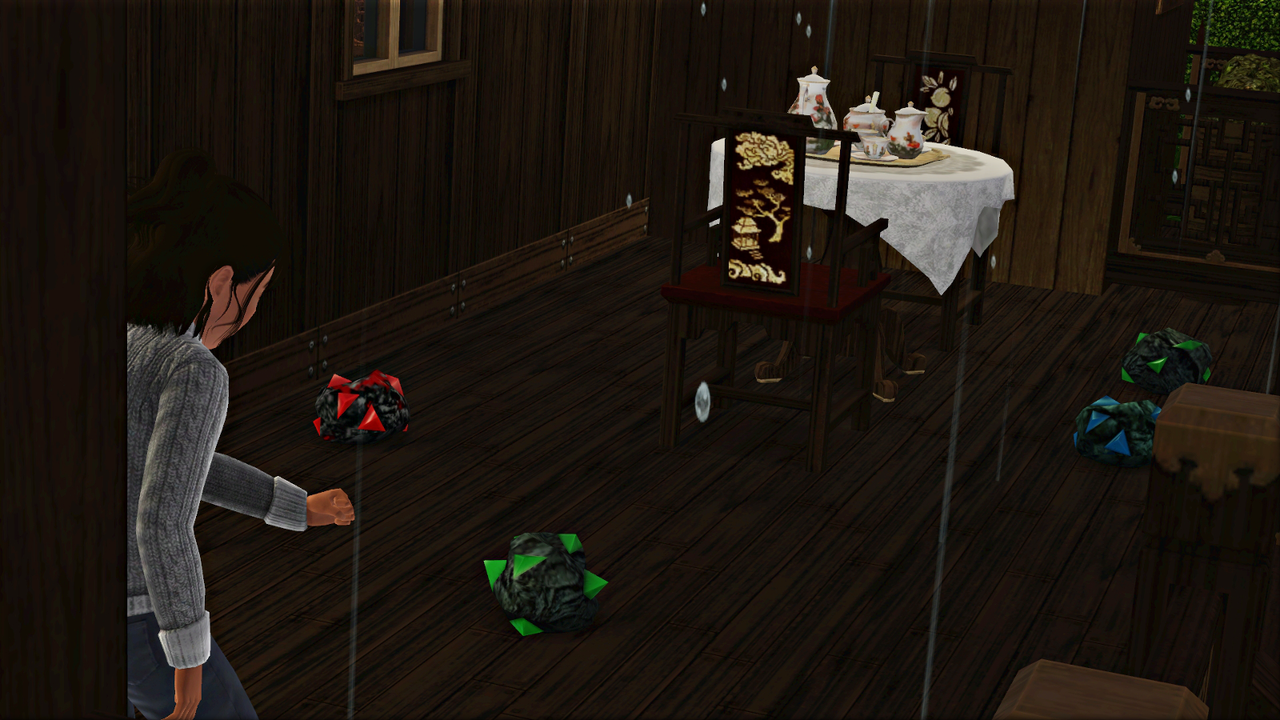 After adding those to the ones she'd found around town, Jia had 9 geodes, 9 quartzes, 5 jades, 5 septarian nodules, 2 emeralds, 2 turquoise, 1 rainbow gem, 1 luminous gem, 1 diamond, 1 lapiz lazuli, 1 bloodstone, 1 amethyst, 1 blue topaz, 1 ruby, 11 platinum, 4 mercury, 4 silver, 3 gold, 2 copper, and 4 space rocks.
It was enough to complete the Gem Collector and Metal Collector challenges. This means that when Jia is old enough to cut gems and smelt metals, she'll be able to use the heart-shaped cut and will often get extra metal ingots returned in the mail.