With Jia's collecting routine feeling a little stale, I decided it was time for another family vacation, this time to Al Simhara.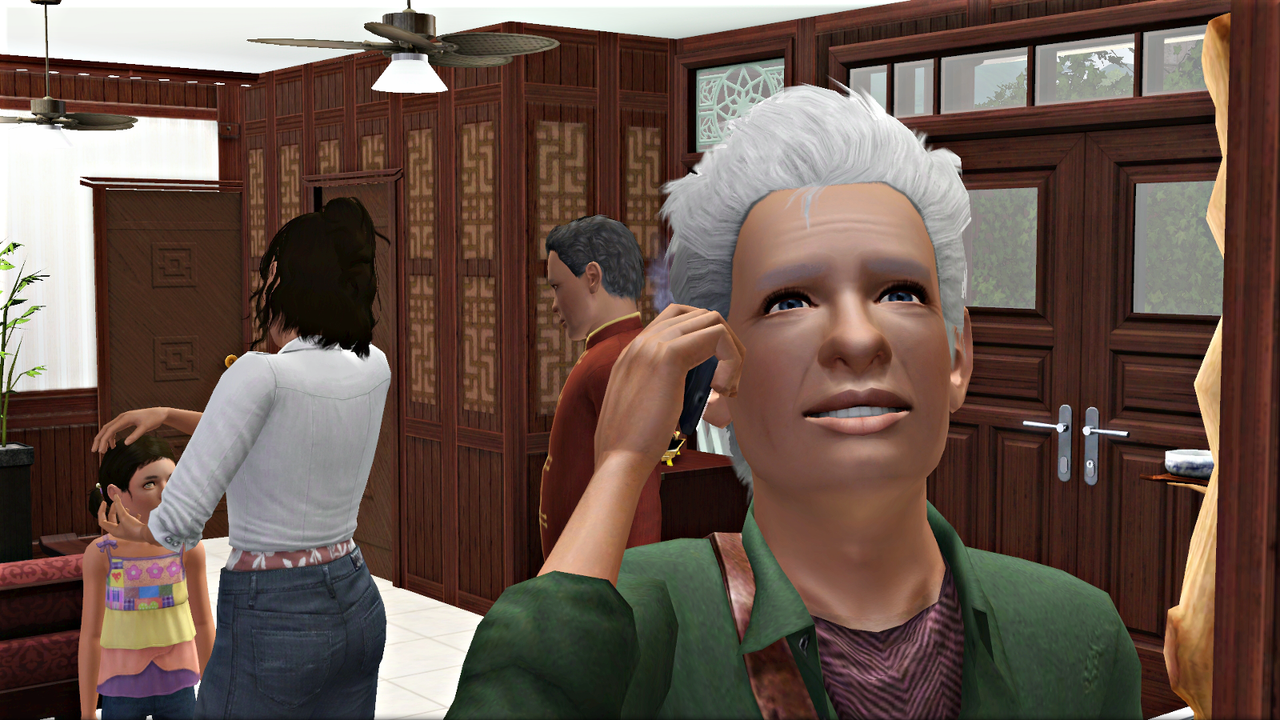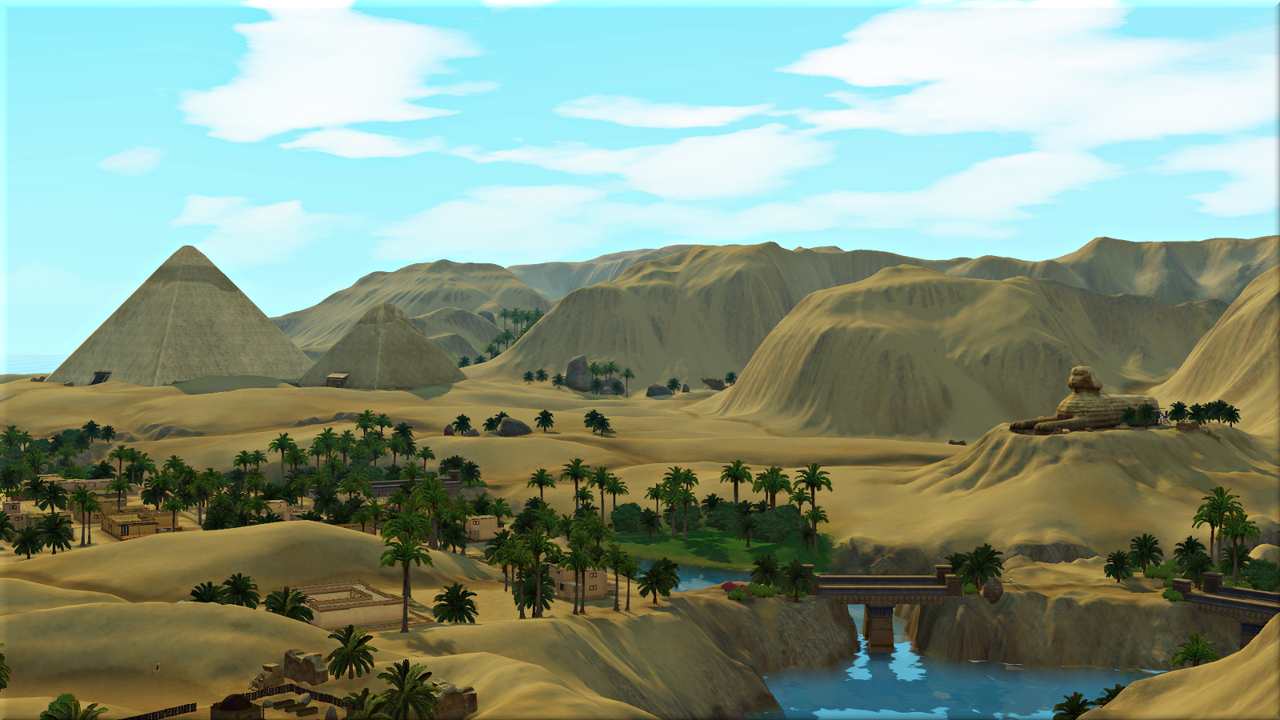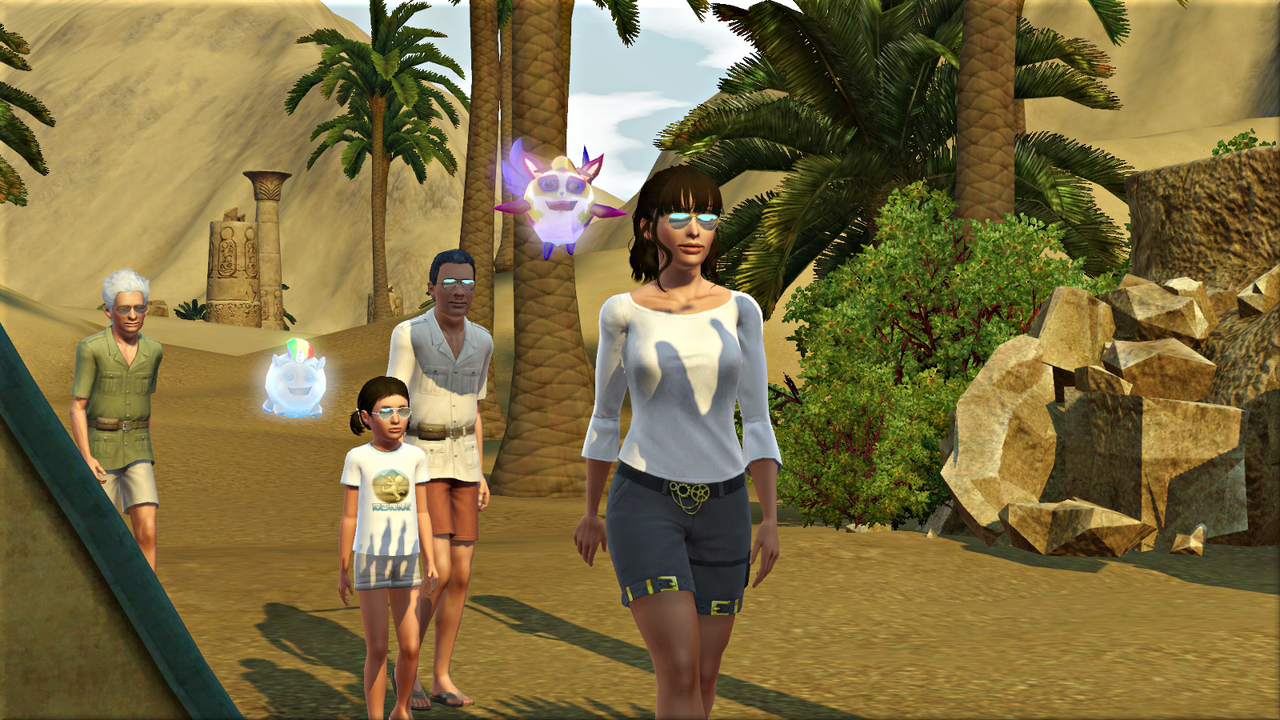 The household split up for the day to give to give everyone a chance to do what they wanted. They'd meet up again for dinner in the evening: I imagine that family-orientated Carter and Ho Sung would have insisted on it.
Jia was almost at Visa Level 1 from two dreams she'd had about travel—one normal and one good. I thought it might be nice to get her all the way there, so I had her check the board for adventures.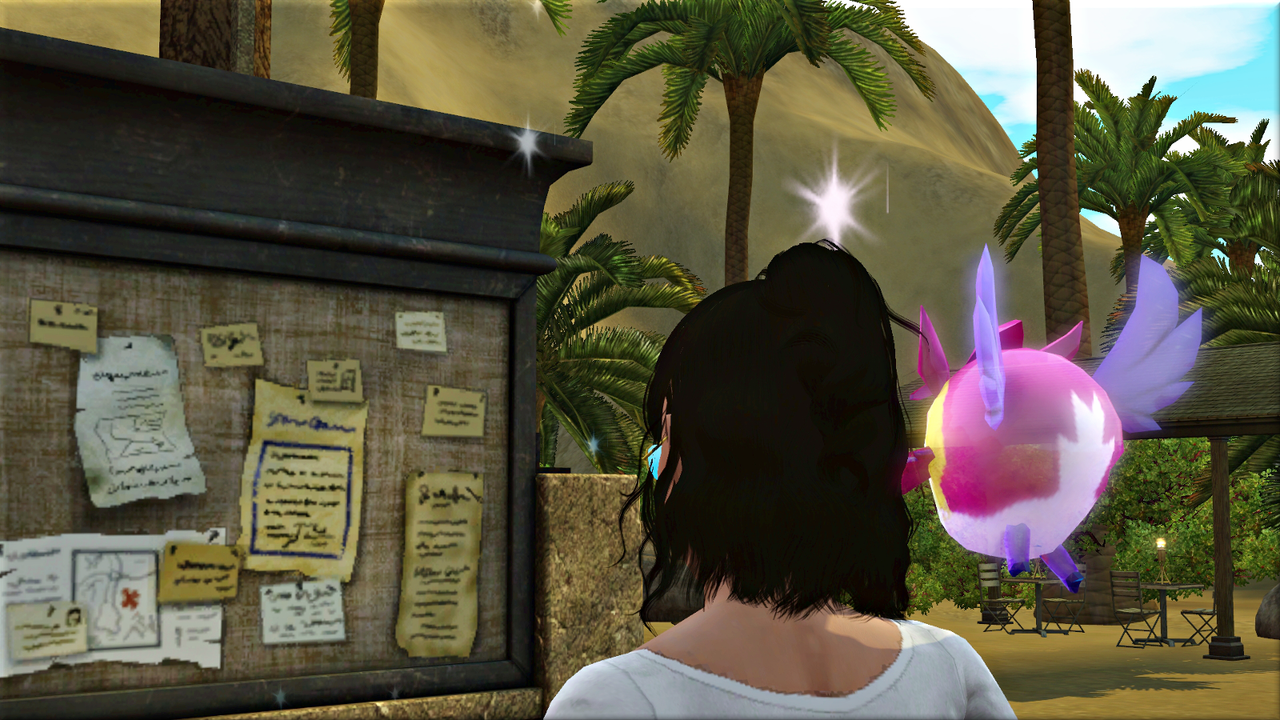 On accepting one, she was instructed to report in to Samir Amin to find out more. She and Lin scooted off to find him.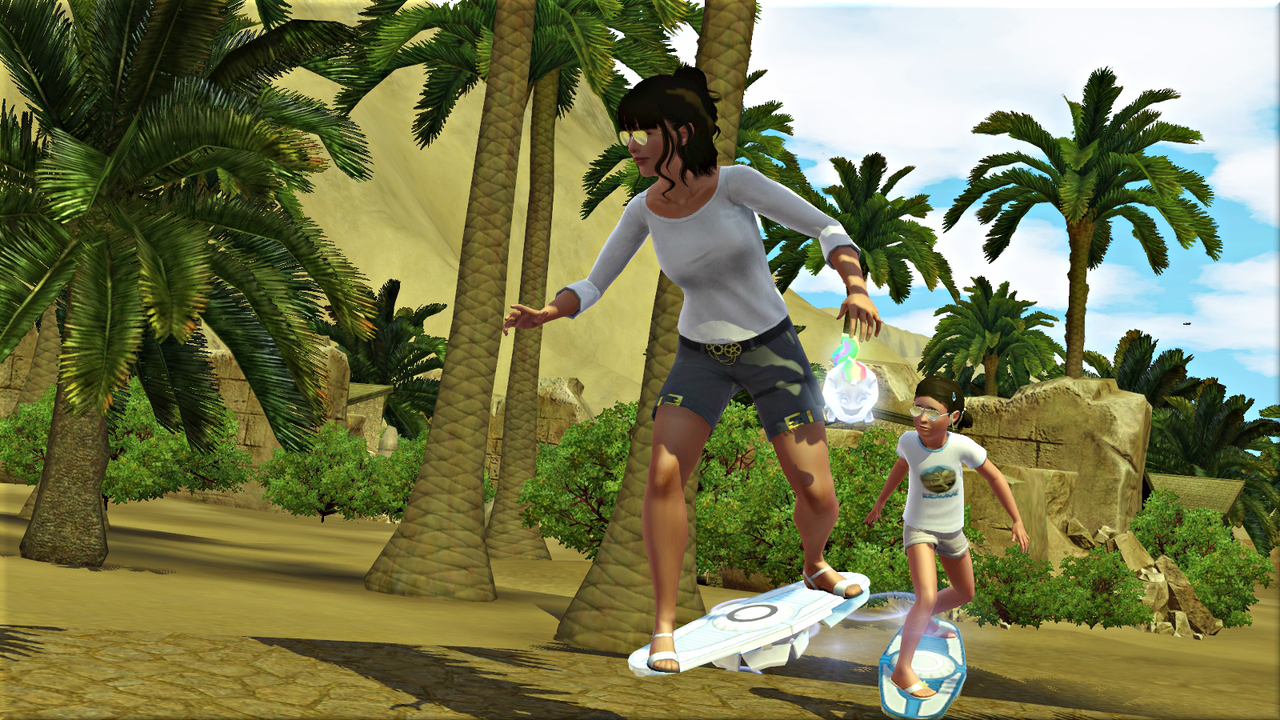 Jia felt a shy in the company of this unfamiliar sim.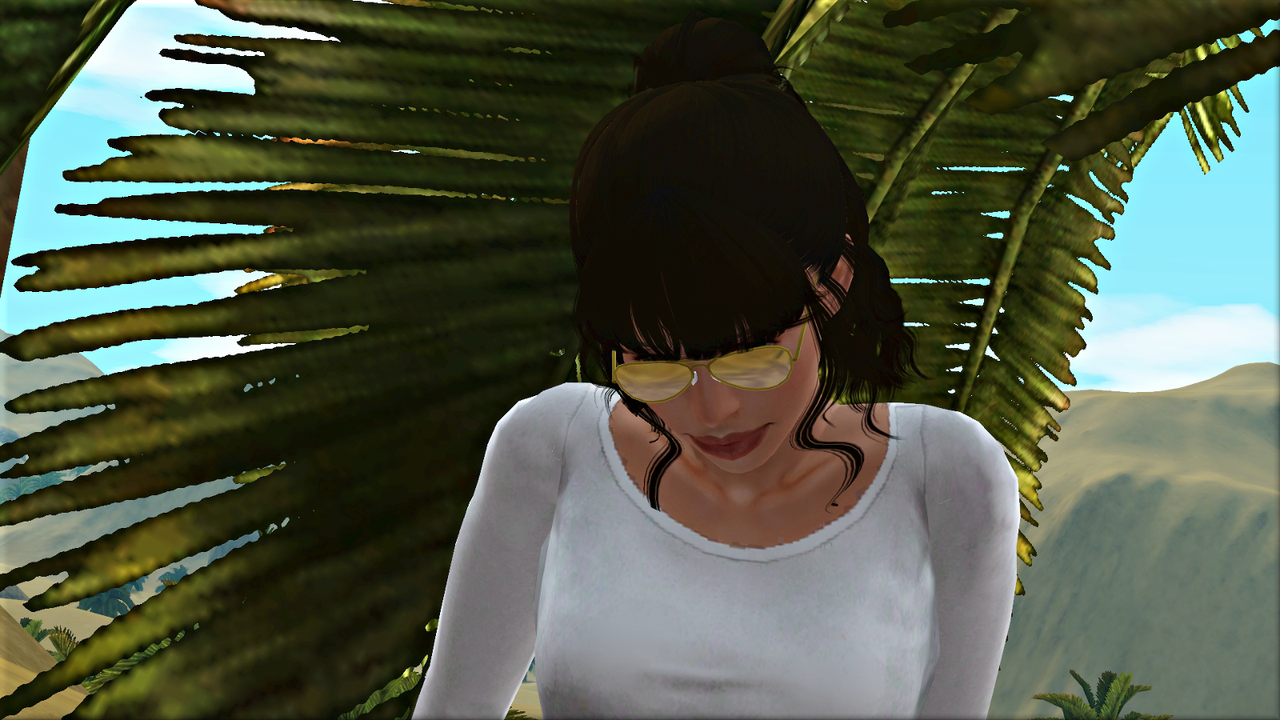 But having Lin there made her feel more sure of herself.
Samir wanted some documents retrieved from the Tomb of Discovery. Lin stayed behind with Samir's son Imsety while Jia finished the quest.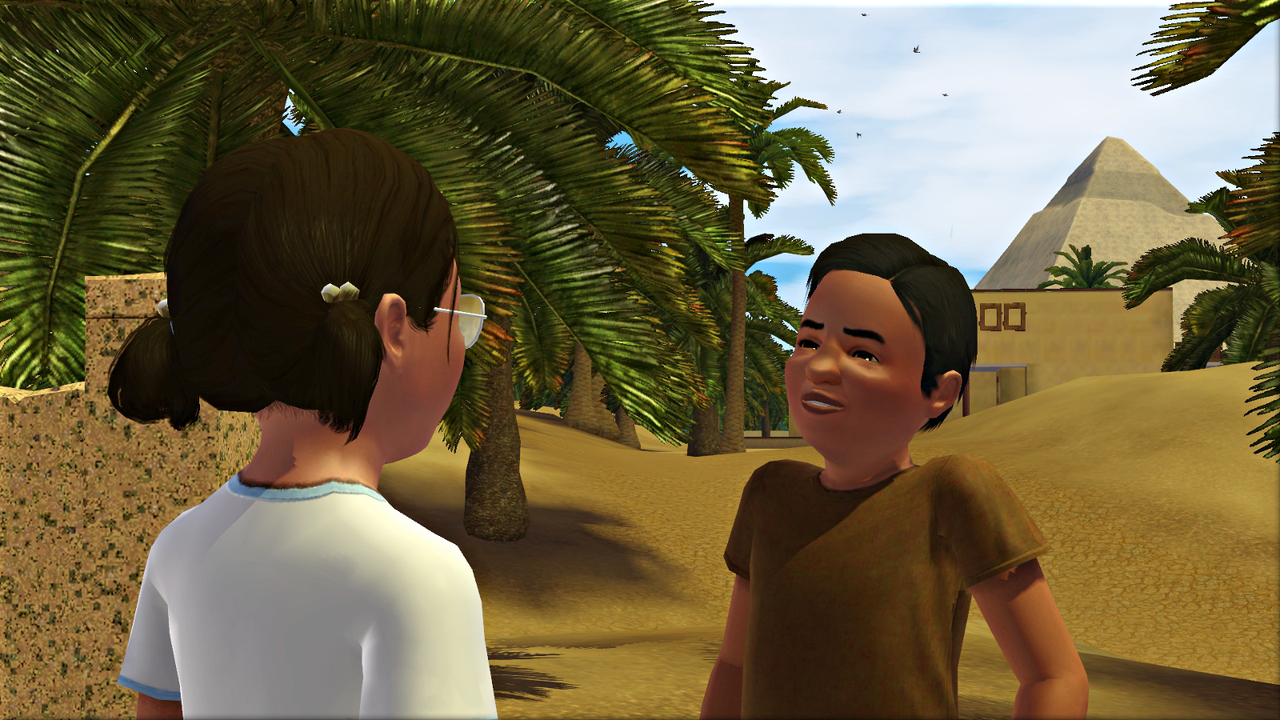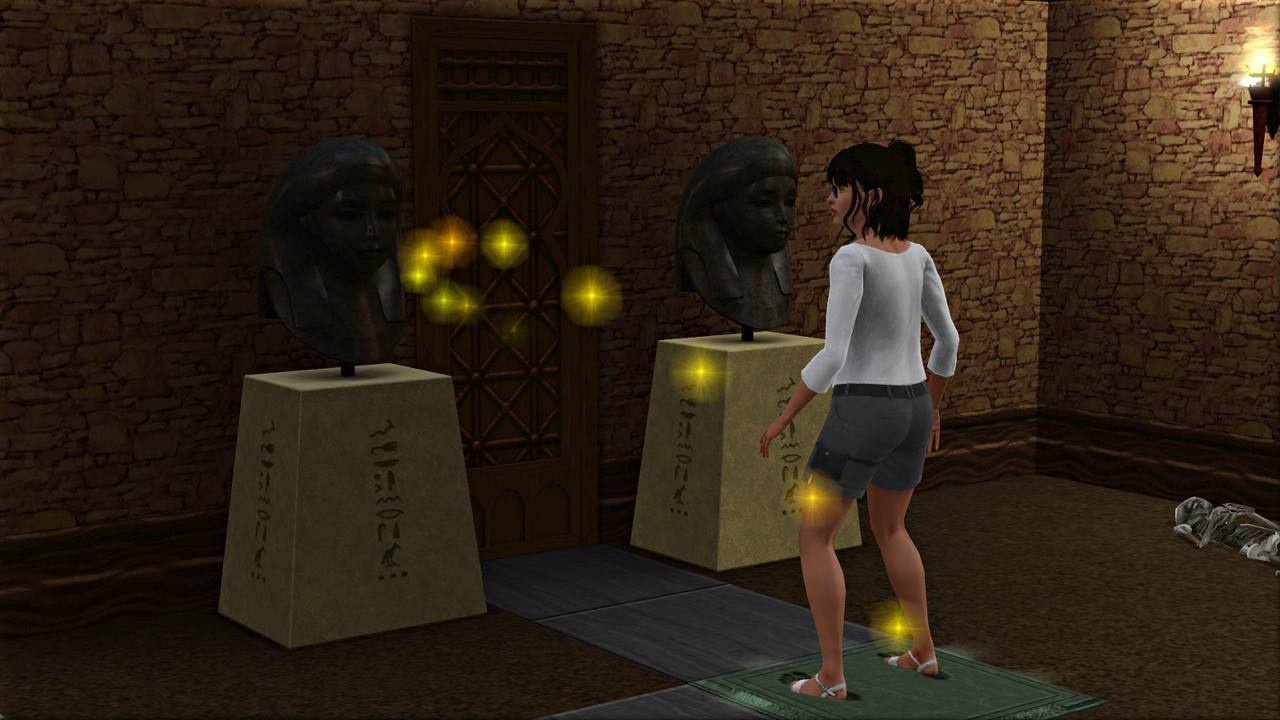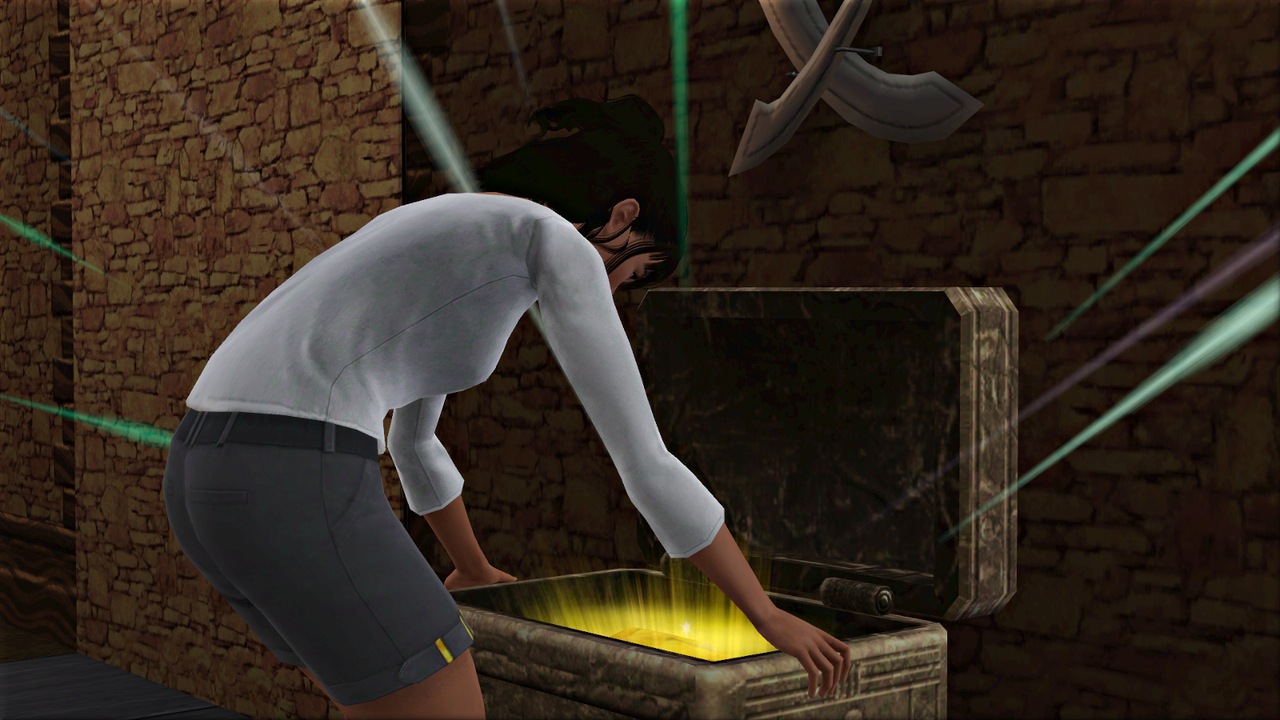 Carter and Ho Sung, meanwhile, had made straight for the Great Sphinx.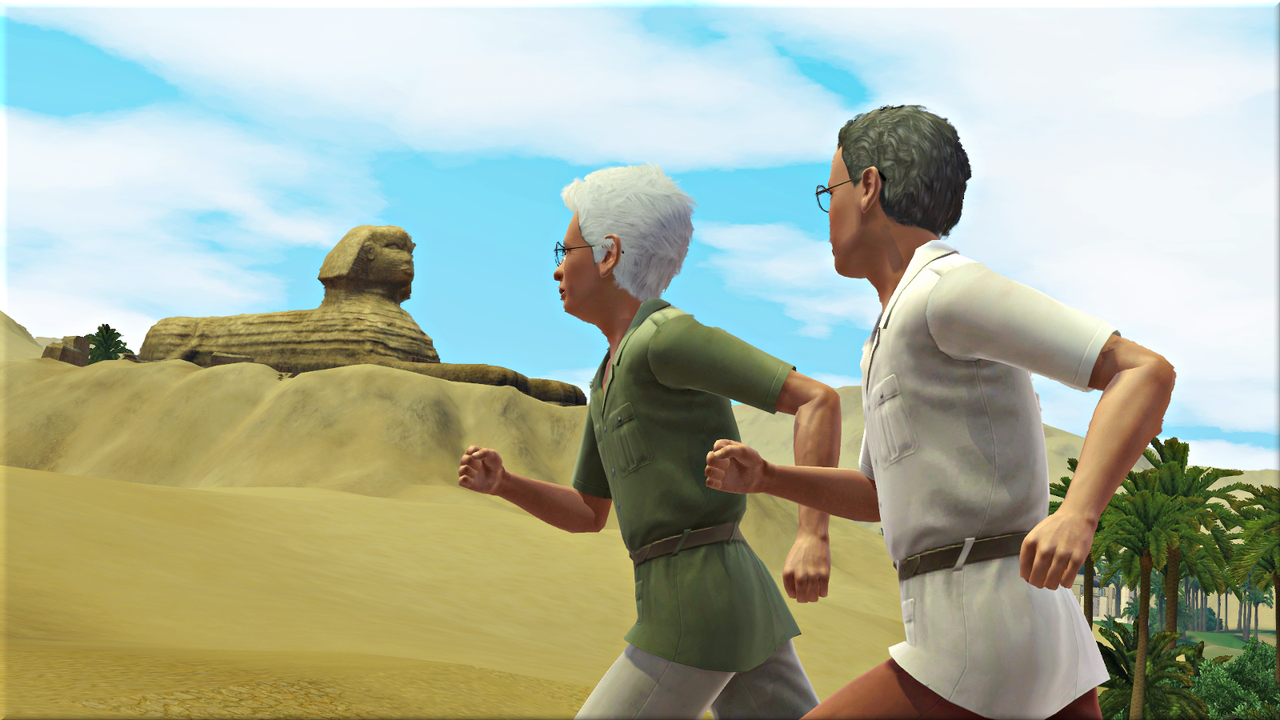 They looked around inside a bit. I'd already decided not to clear any rubble, but I'd completely forgotten that diving into wells and pushing statues also raise the athletic skill, breaking the challenge rules.
A couple of rooms in, they encountered a mummy.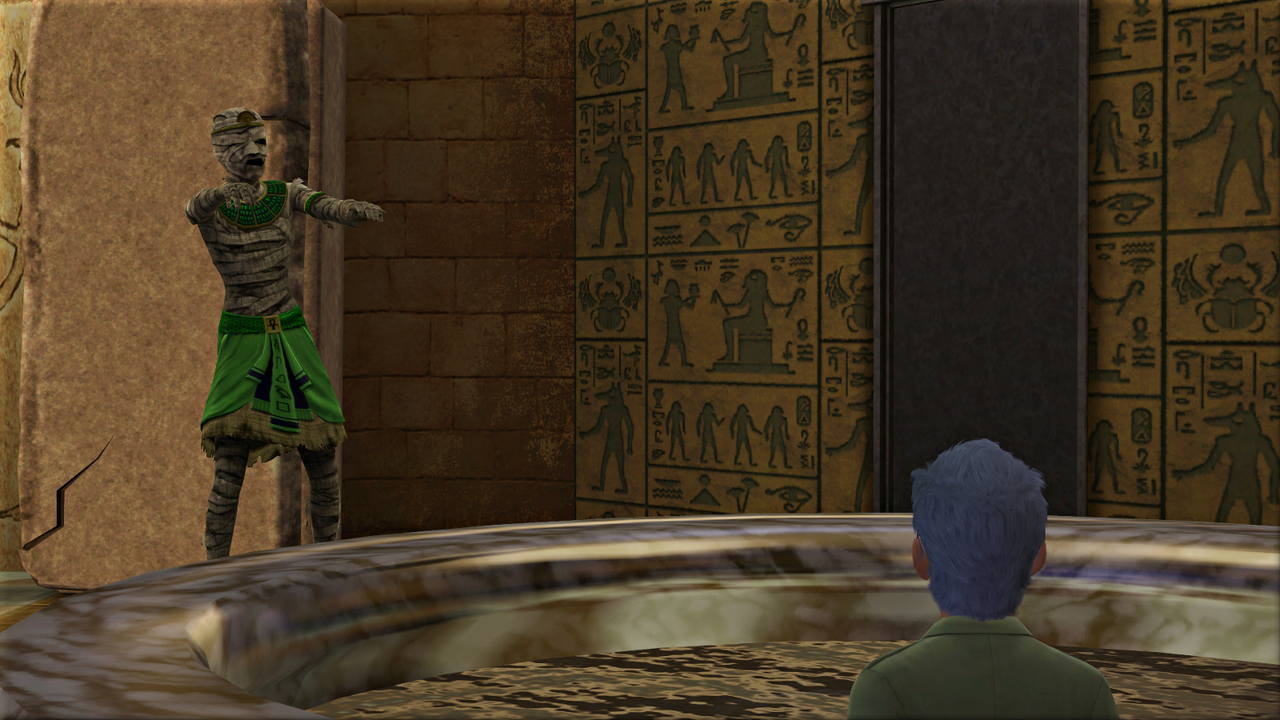 It went straight for Ho Sung. Carter seemed fairly confident that his husband would win the fight.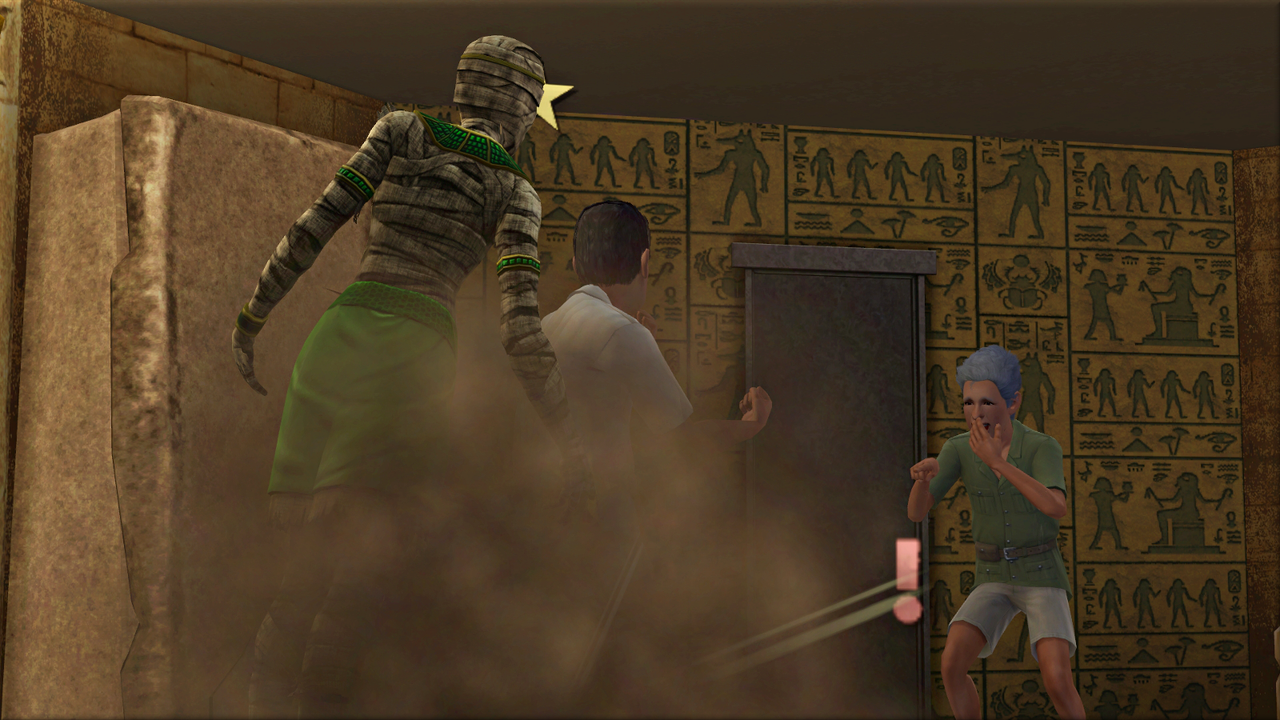 But it wasn't to be.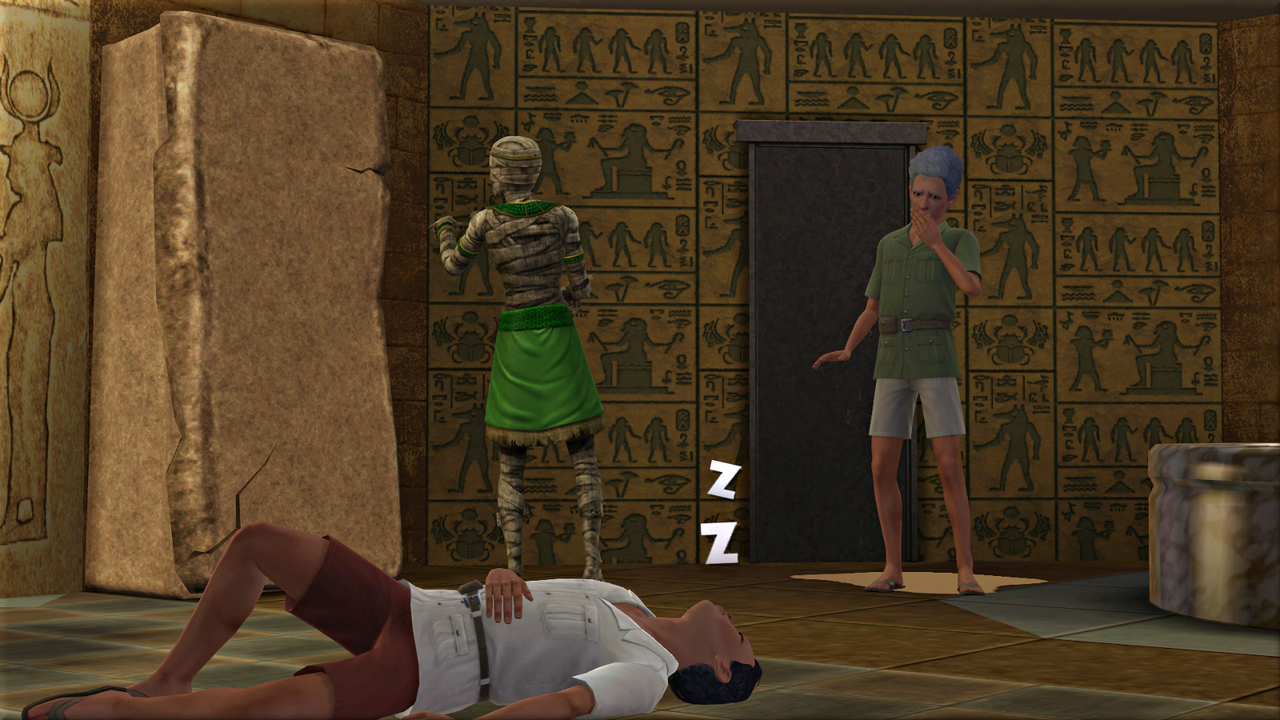 Ho Sung didn't get cursed at least. By the time they all met up for dinner, he was feeling like himself again. Lin wanted to try the shawarma, while vegetarian Jia went for falafel.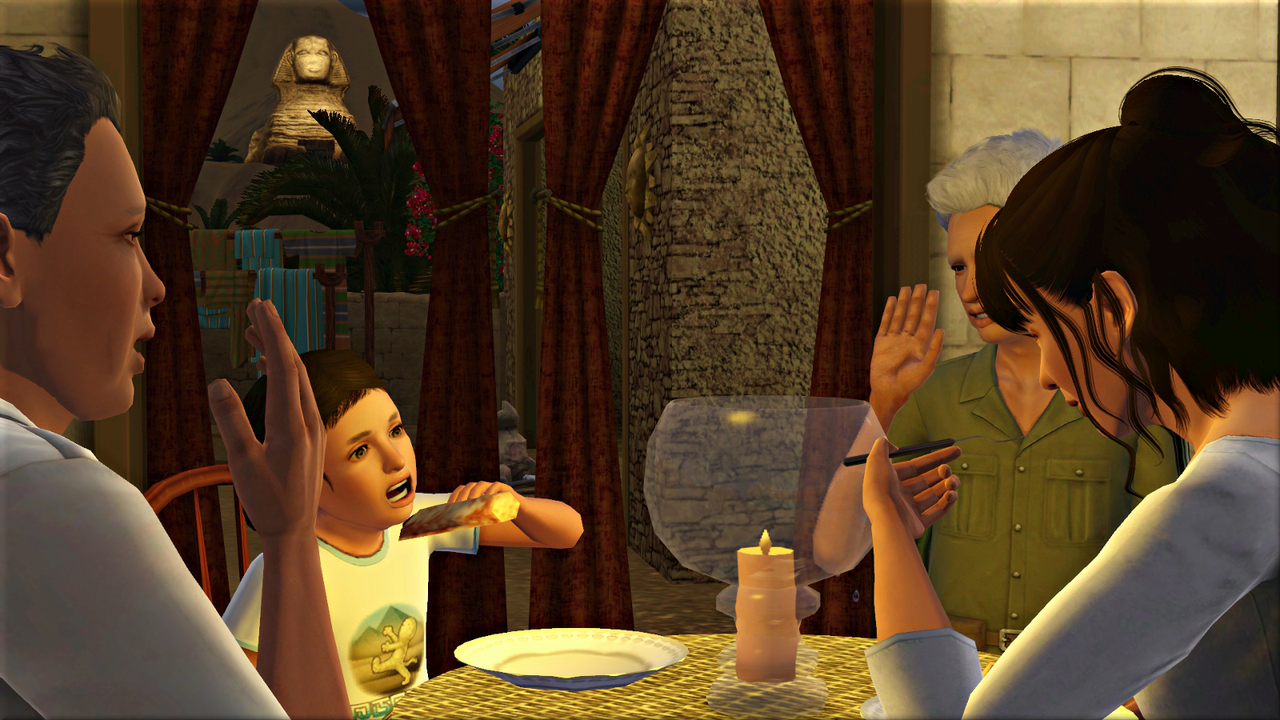 Jia spent the next day hunting down Egyptian bugs.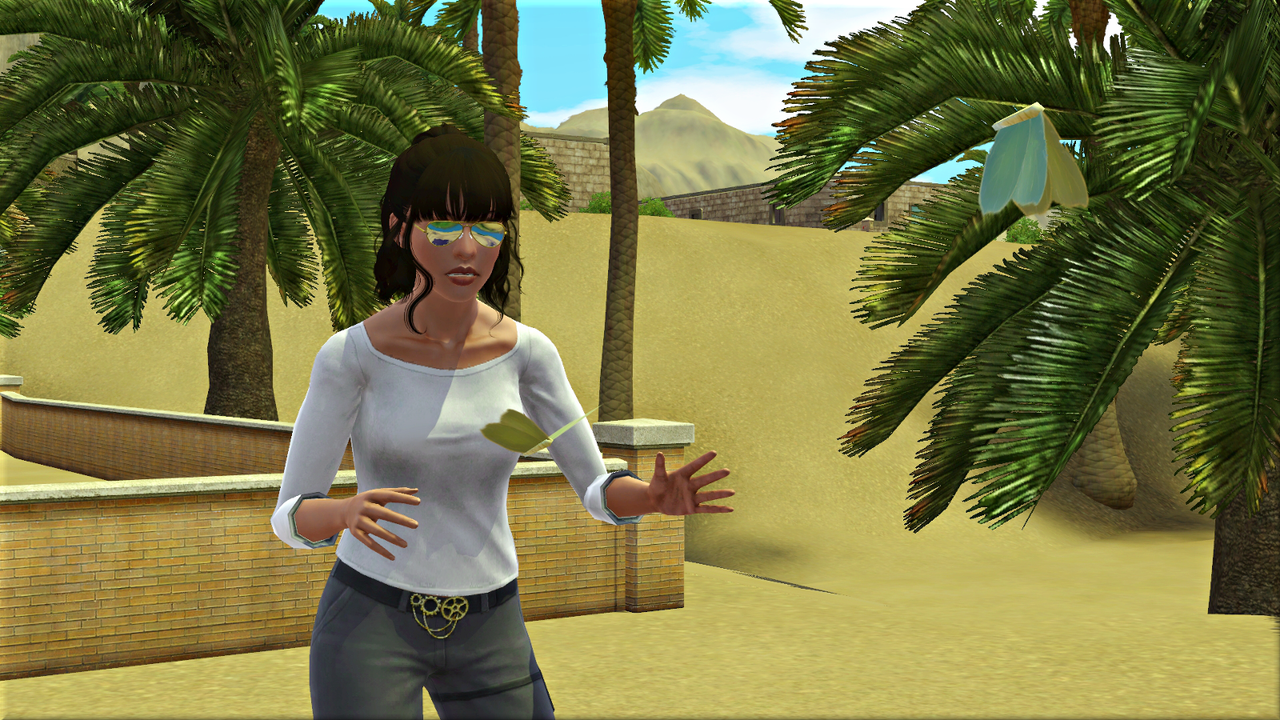 I'd hoped to find some mummitonium too, but I don't think any had spawned. Maybe next time we visit.
Lin explored catacombs and befriended some snakes.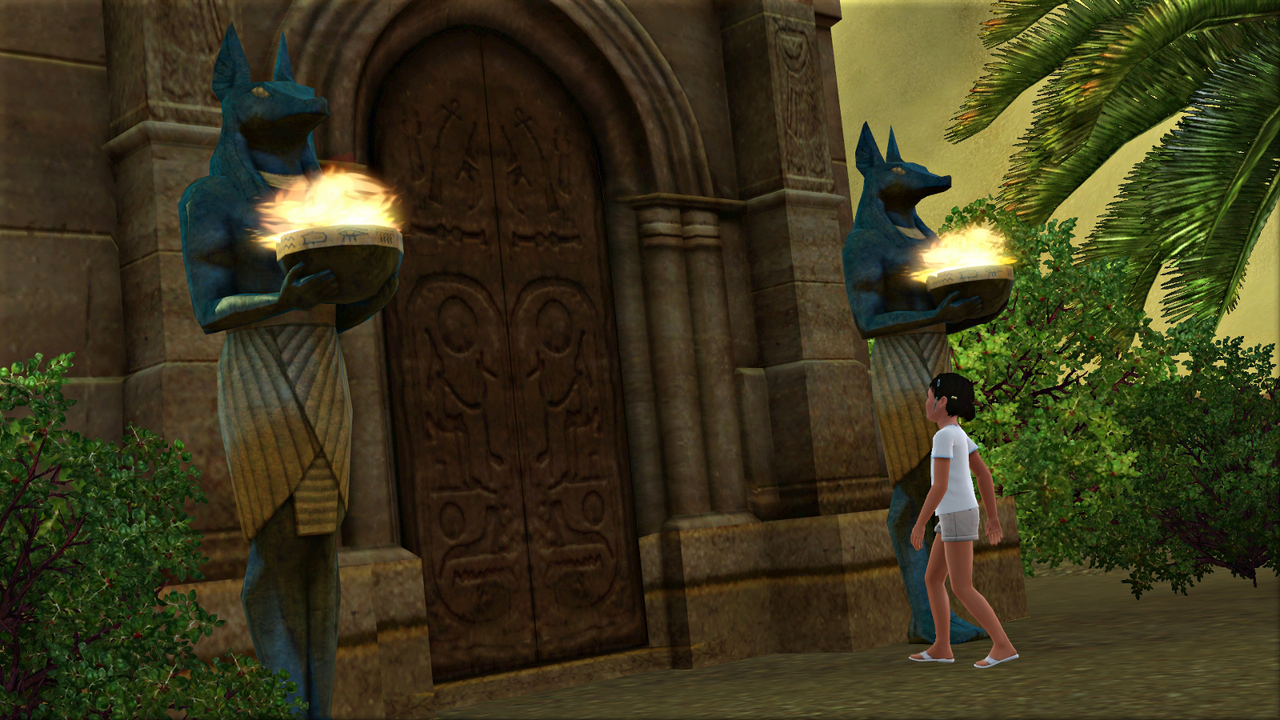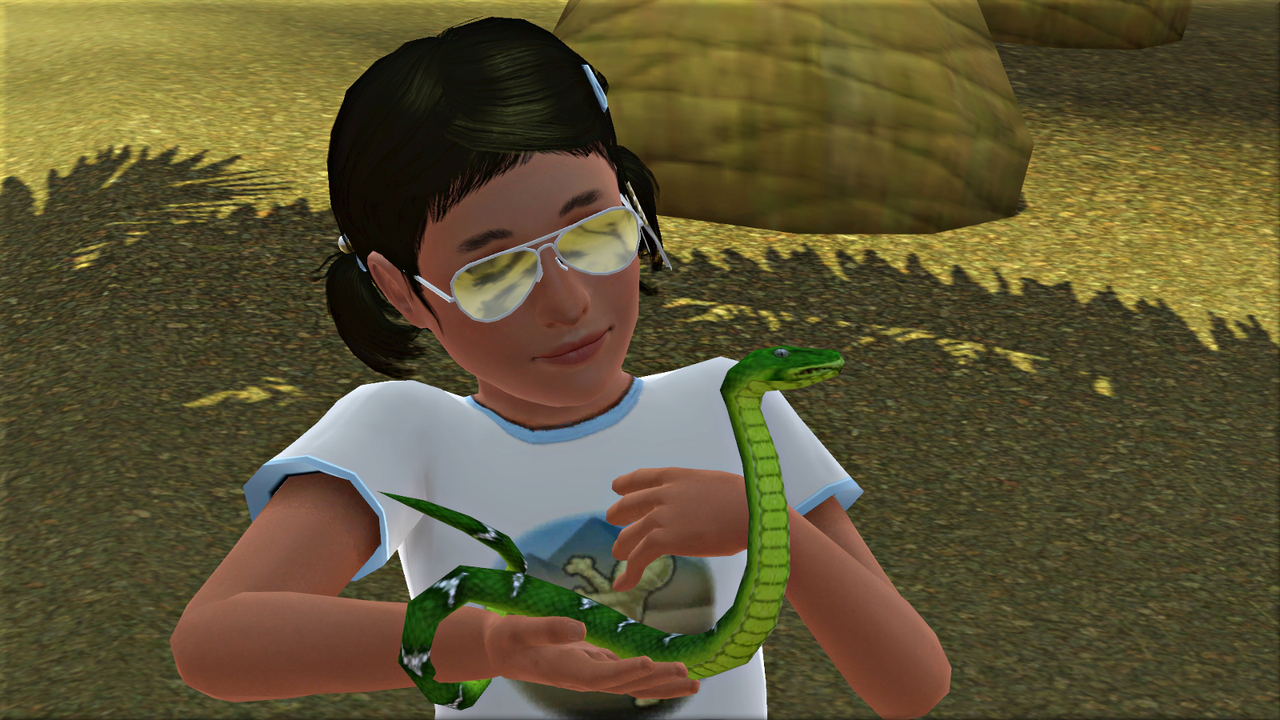 Carter and Ho Sung did some more sight-seeing. Carter had already checked most of the Egyptian subjects off his photo list when he came here as a child, but I had him capture some of the major landmarks again.
It turned out that Jia had the right collectables in her inventory for them to offer at the entrance to Abu Simbel and gain entrance to the Sanctuary of Horus.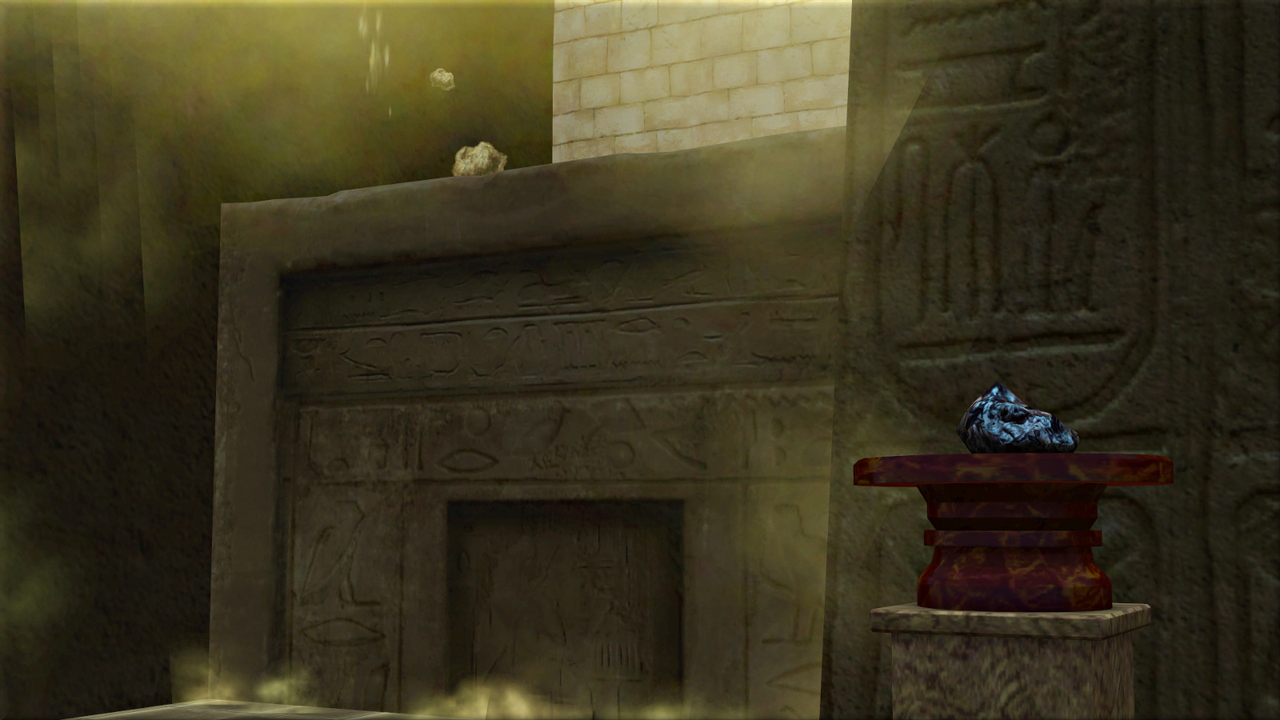 Carter and Ho Sung explored the temple together.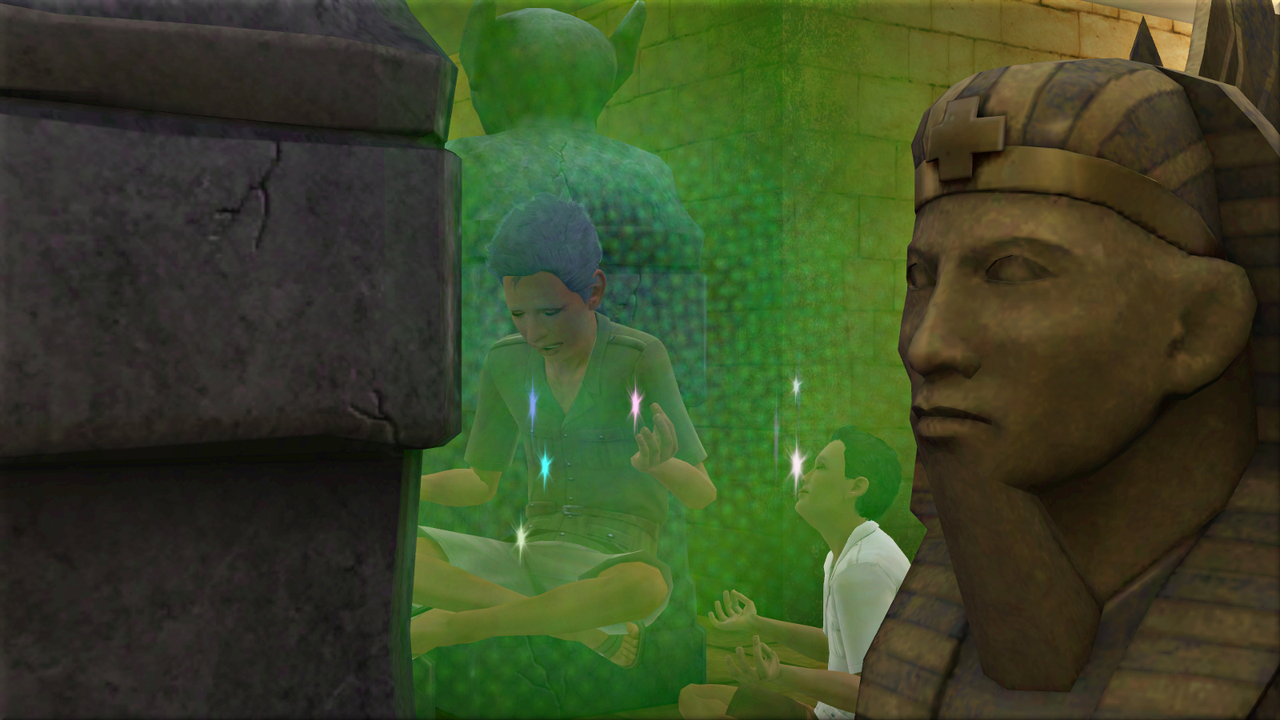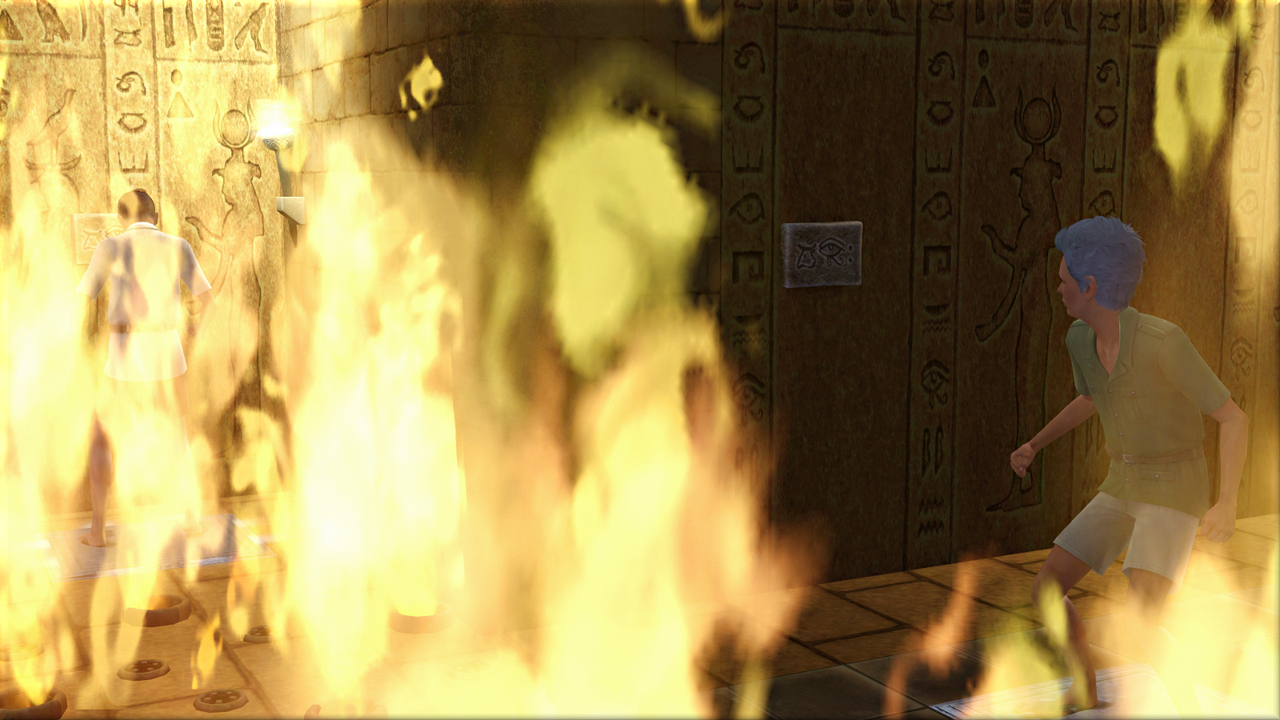 I know the WA tombs aren't for everyone; I just love them so much! Normally it's not much of a couples activity of course, but this particular one's actually a little easier with two sims. If you're struggling with it, I've re-uploaded my EP legacy picture of the lower level completed.
Deep inside the sanctuary, Carter and Ho Sung found the Eyes of Horus, two of the most useful items in the game. You can drag either of eyes out almost anywhere you like, and your sim will then be able to teleport there. They can also teleport to another sim, if the other half of the set is in their inventory. Now these two hopeless romantics will always be able to find one another, wherever their adventures take them.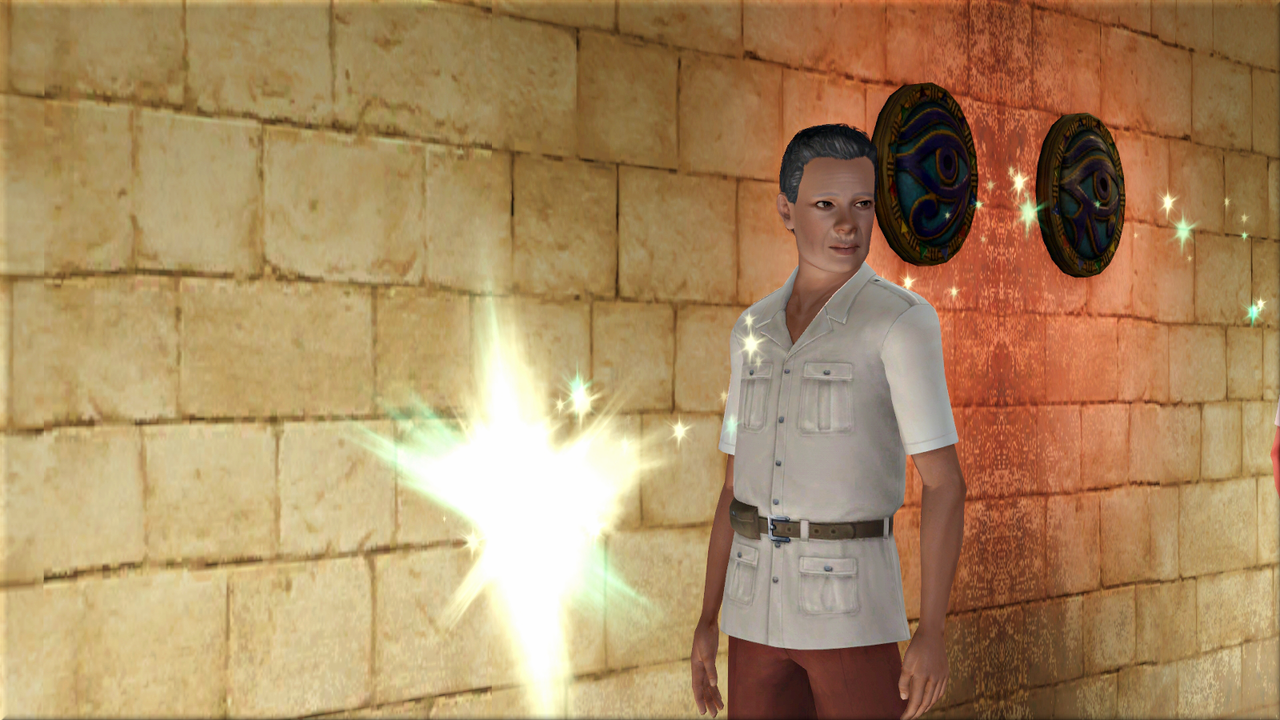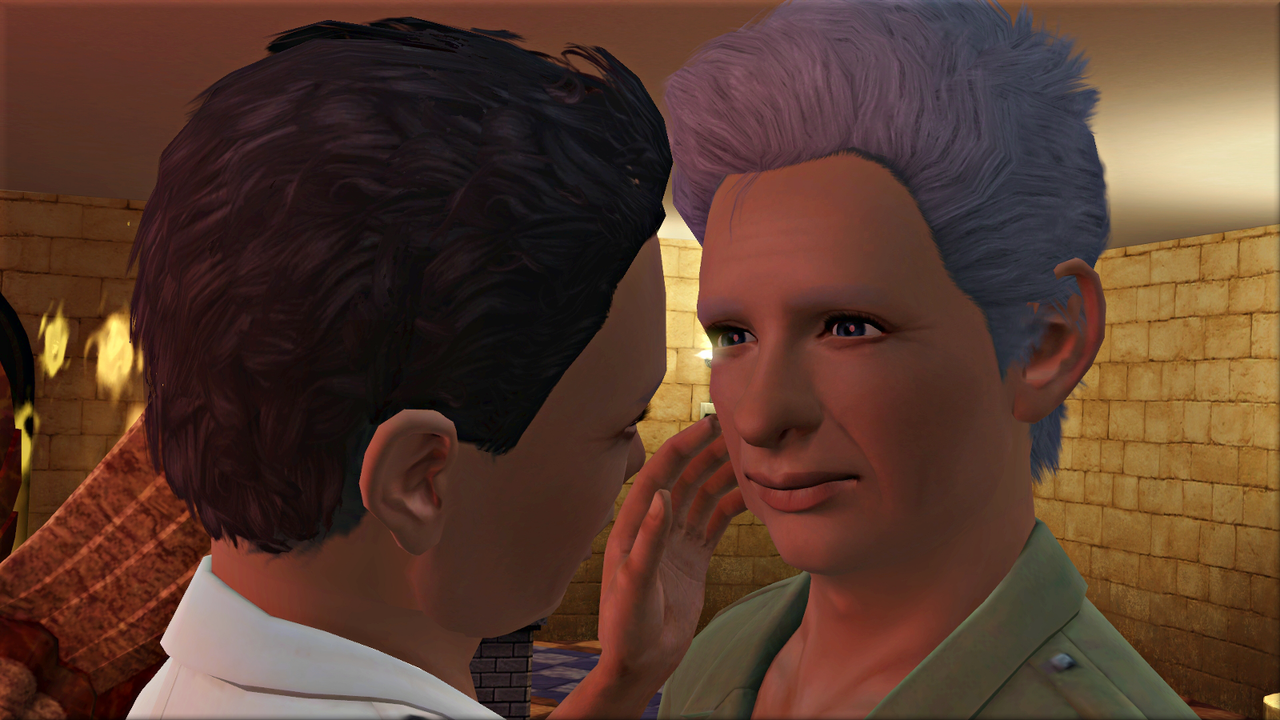 Using the eyes, it was easy to teleport back to the marketplace, to end their vacation with another family meal.