We laid Sun Young to rest in the Land of the Ancestors graveyard.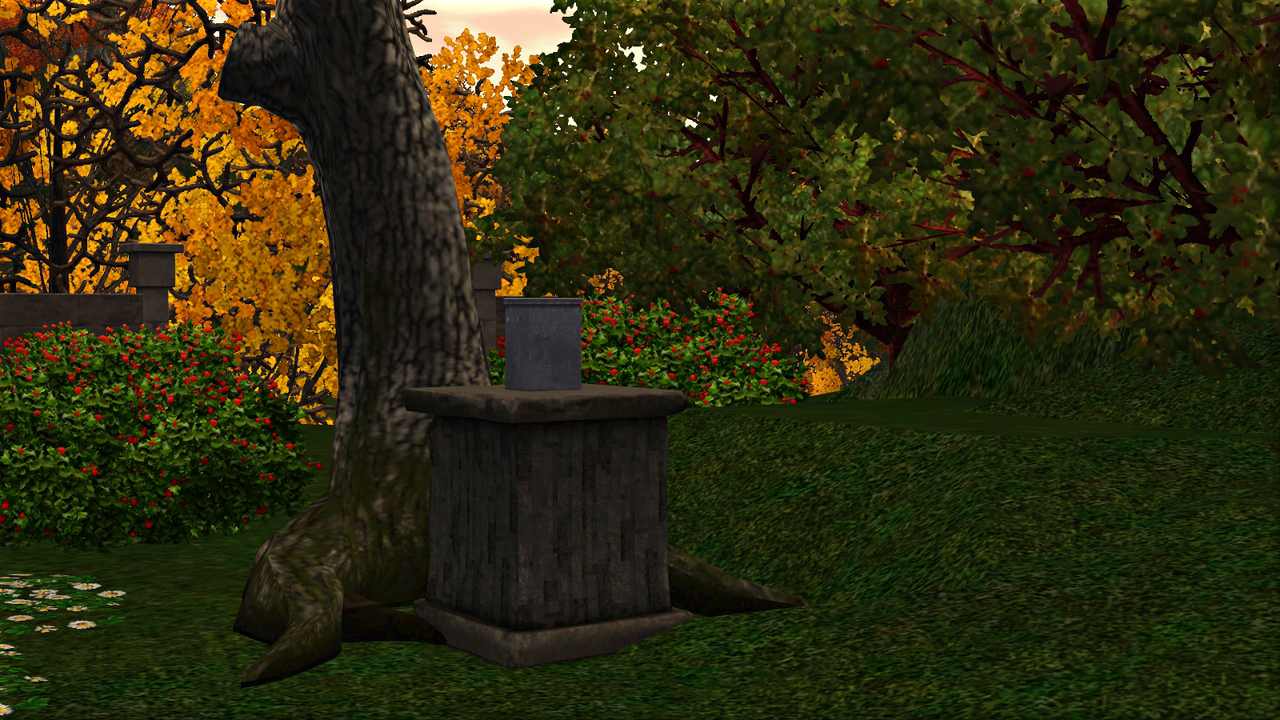 The family rallied round to comfort her brother.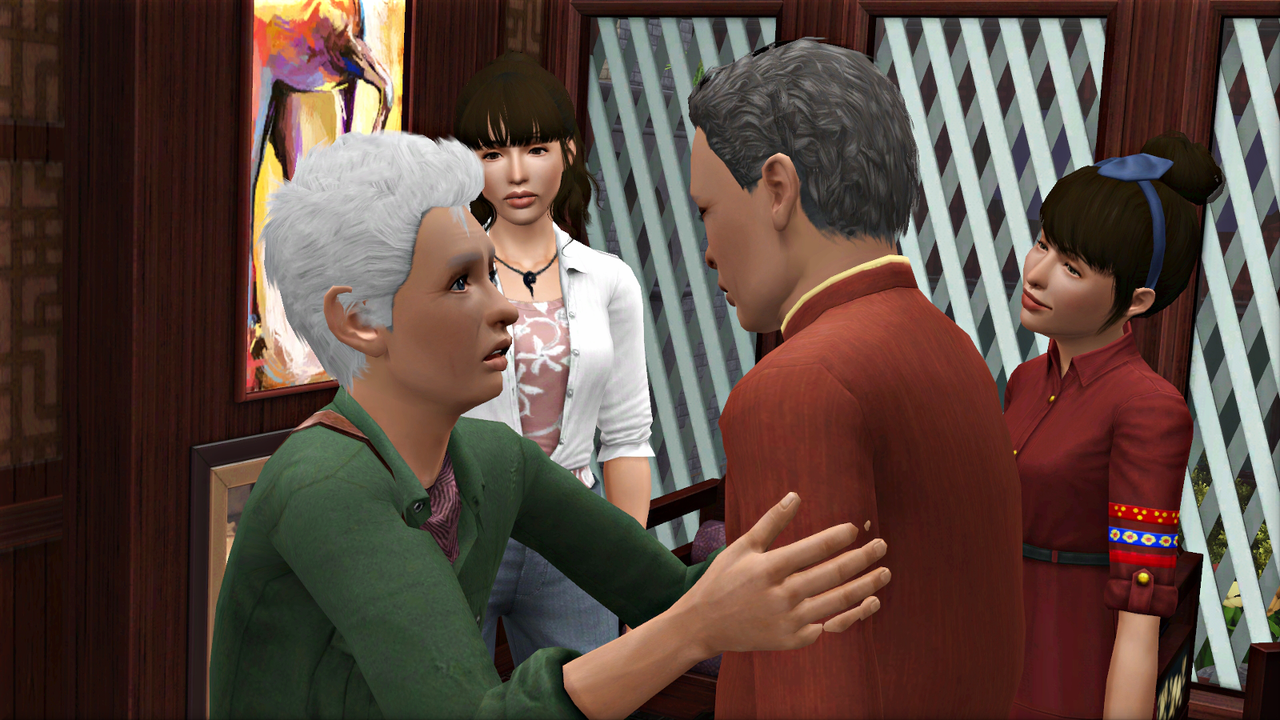 But Sun Young had perhaps not gone so far away. The day after her burial, Carter got a letter in the mail from her ghost.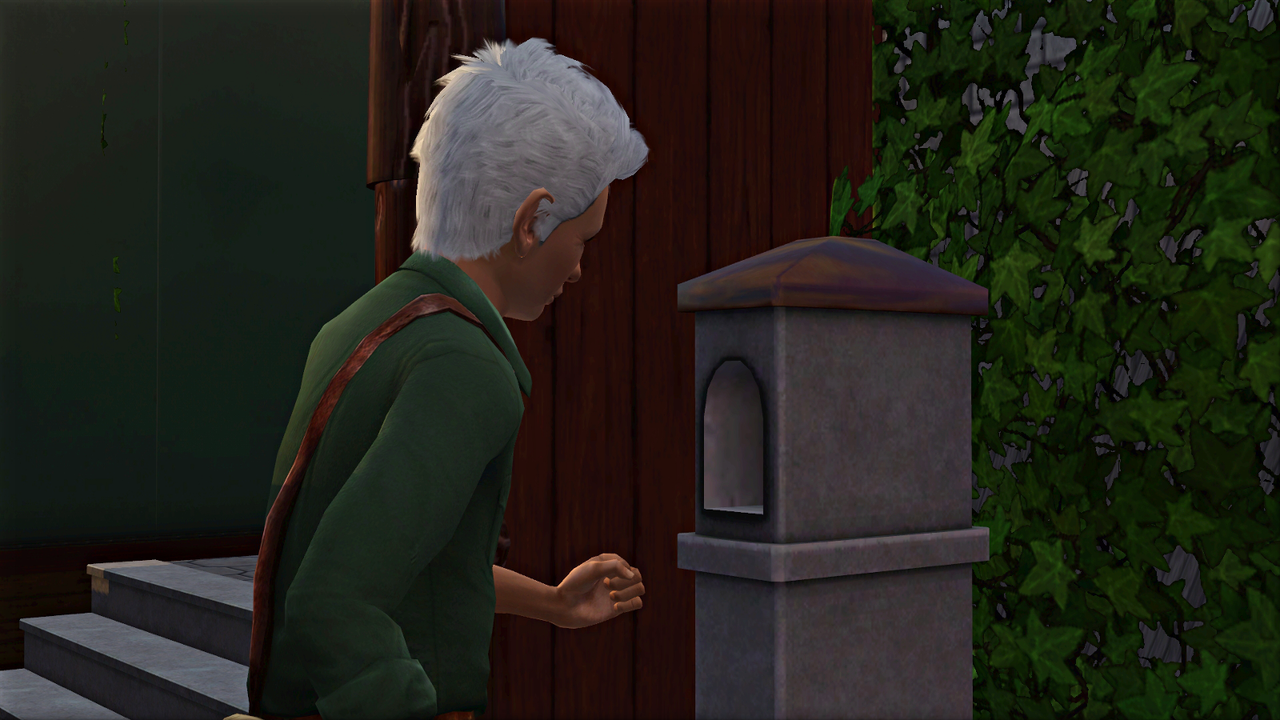 It said: 'Dear Carter, I can tell that you are a very special person, and if we didn't get the chance to get to know each other better I would regret it forever!'
A similar love letter from Gang for Jia was much more welcome.  Jia invited him out for tea.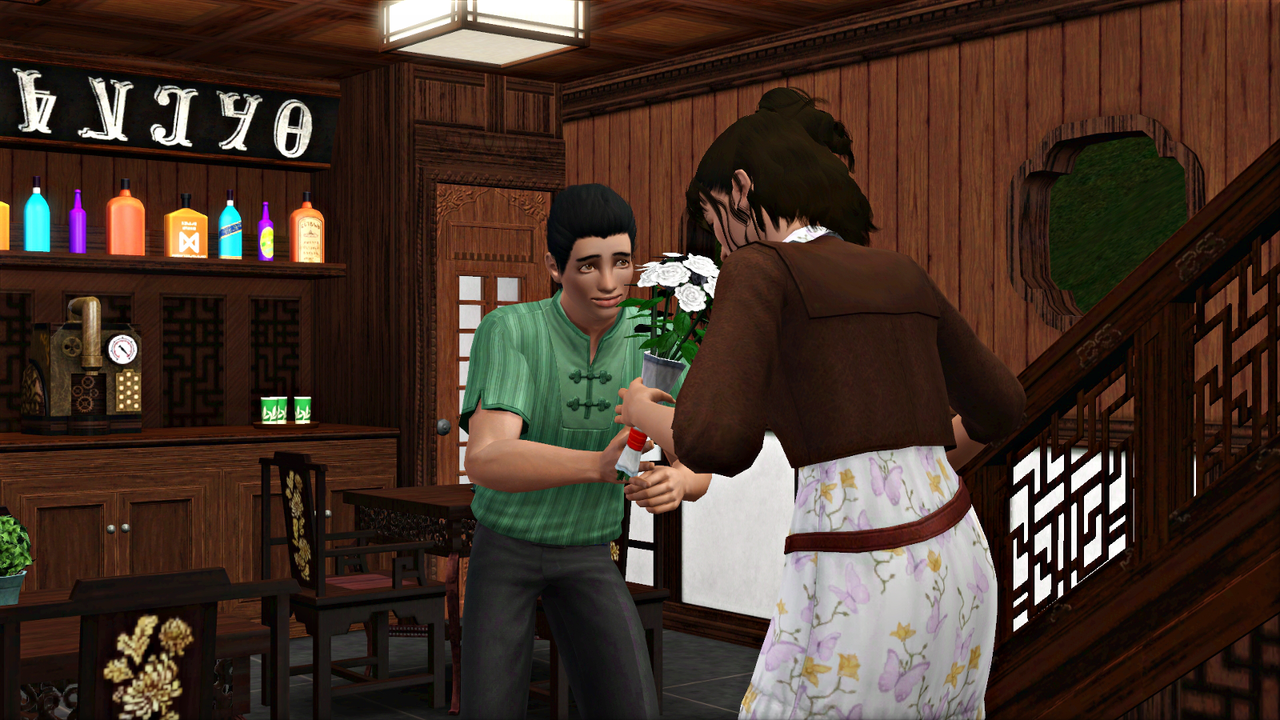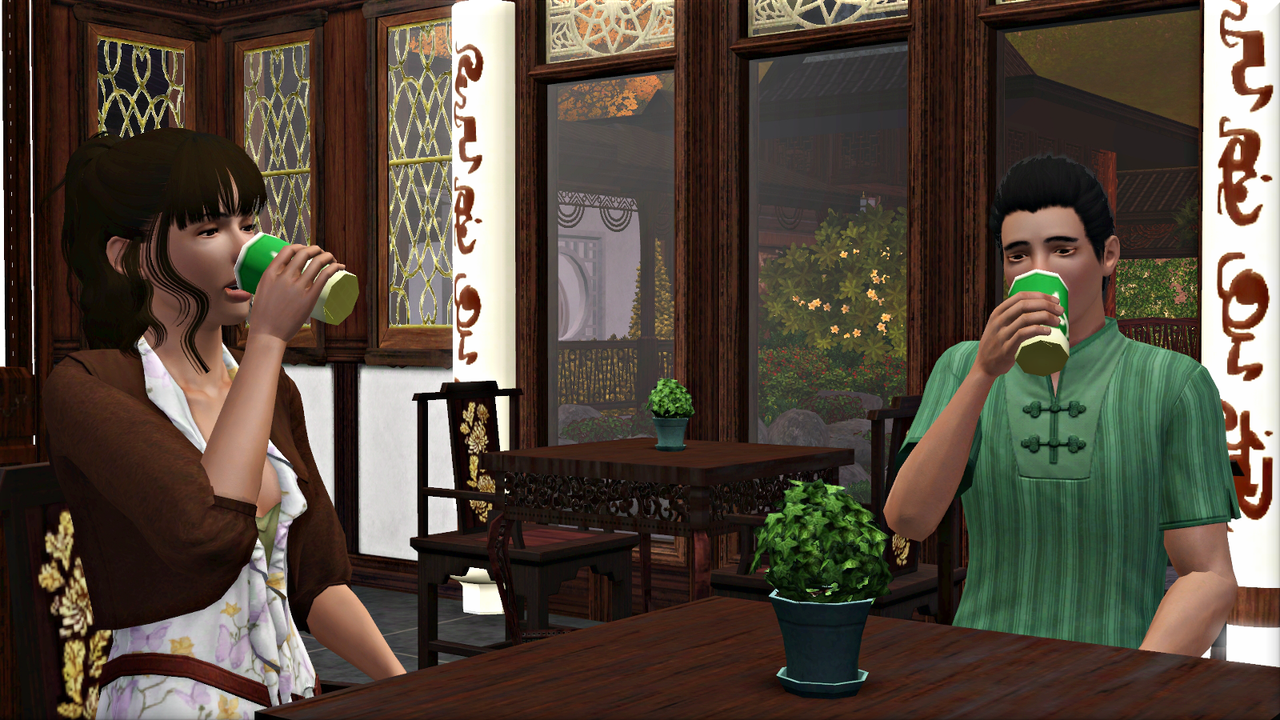 They got along wonderfully.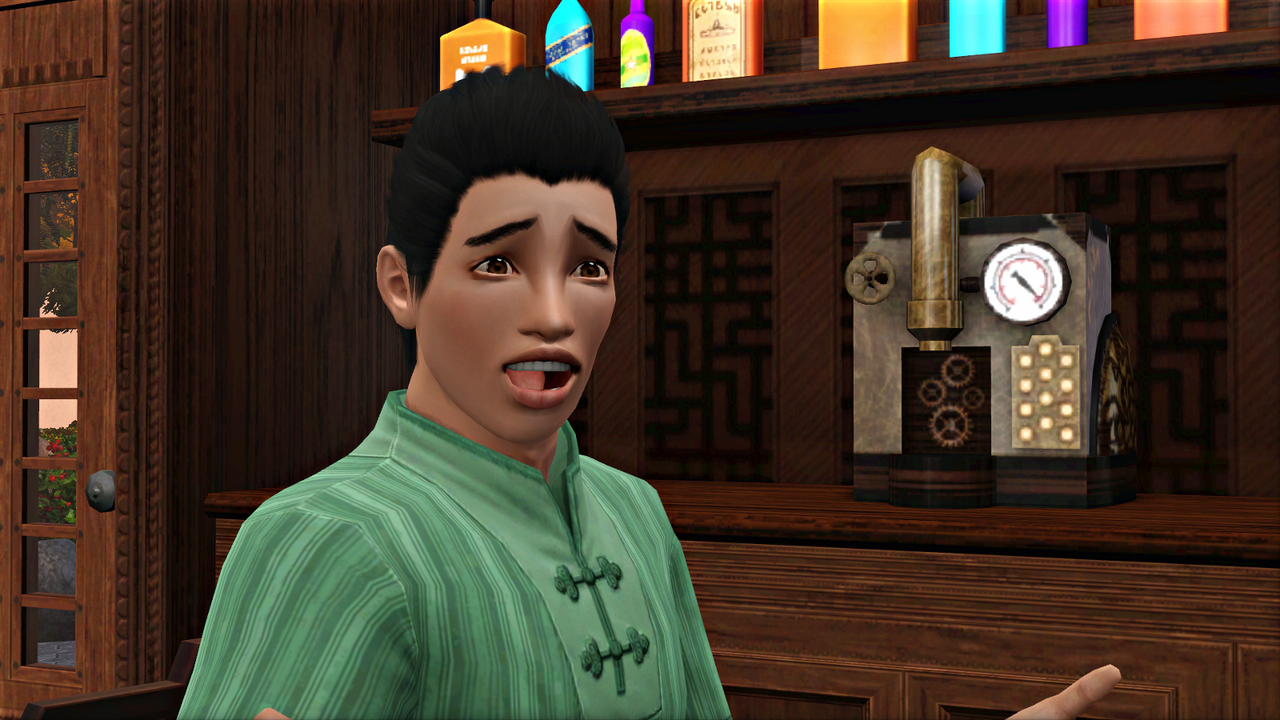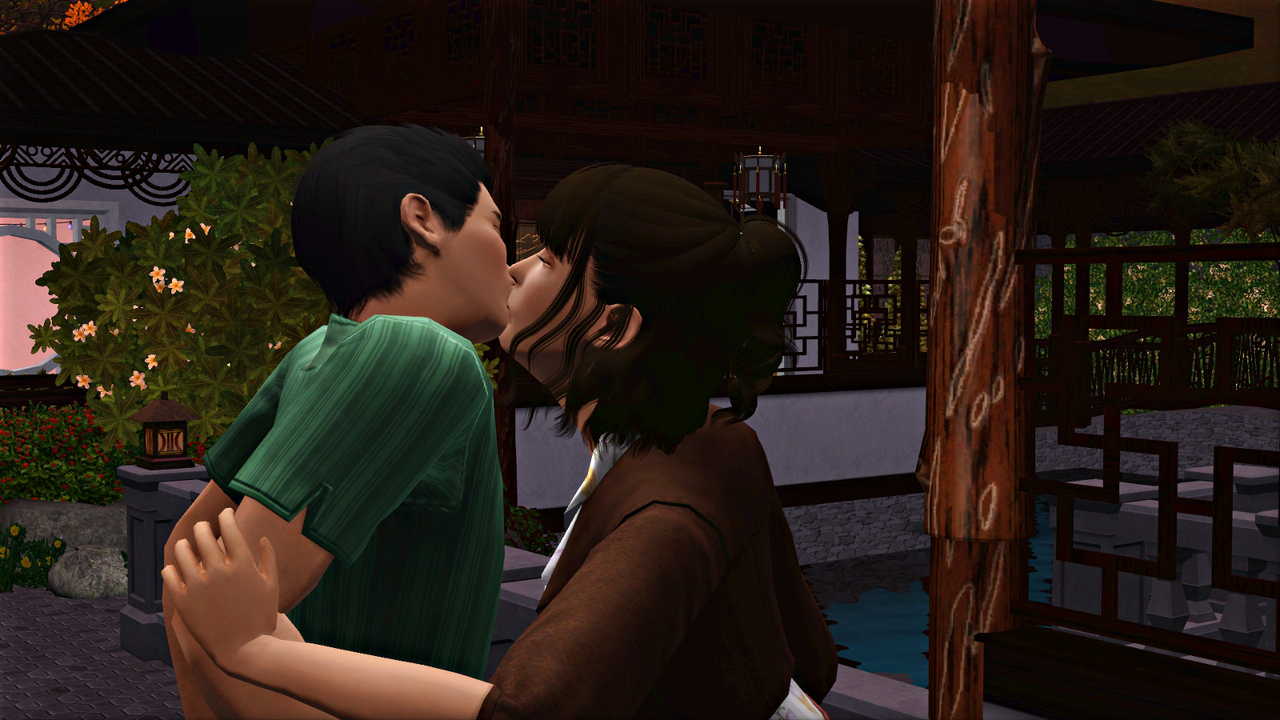 Lin went out on a date too, with her friend Dara. The girls went to check out the paintings for sale in the art shop, and then for a meal next door.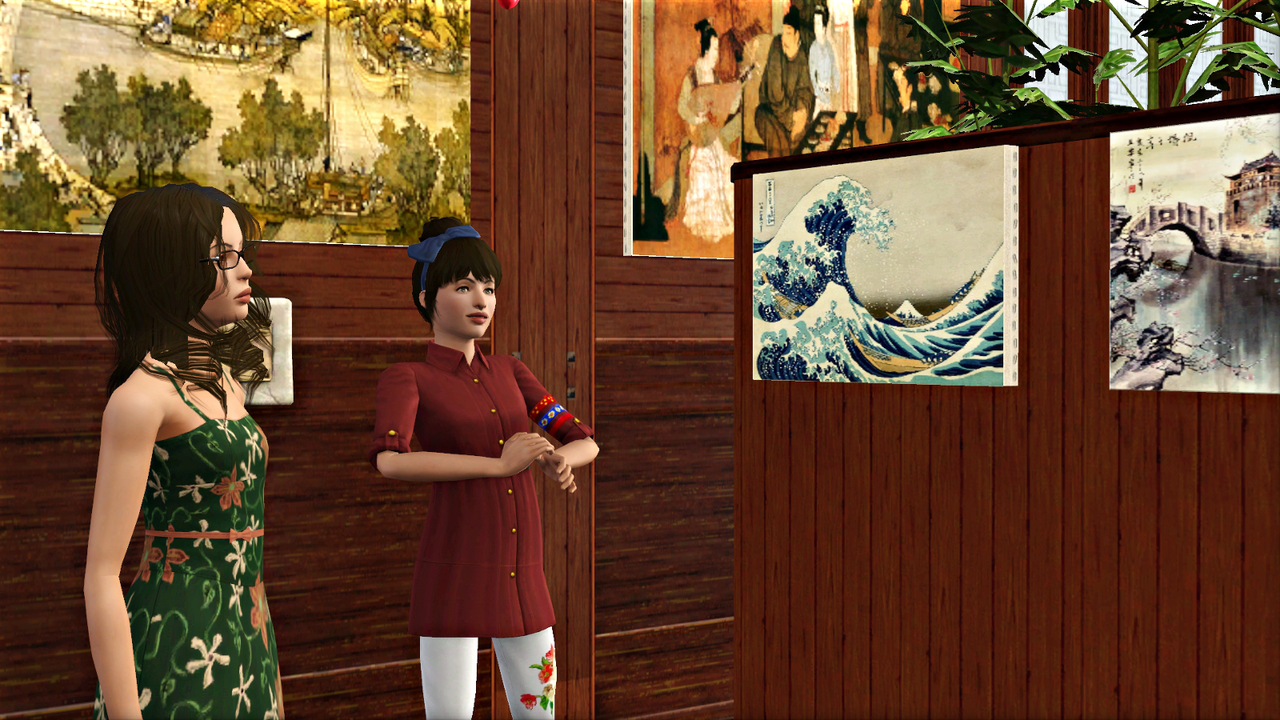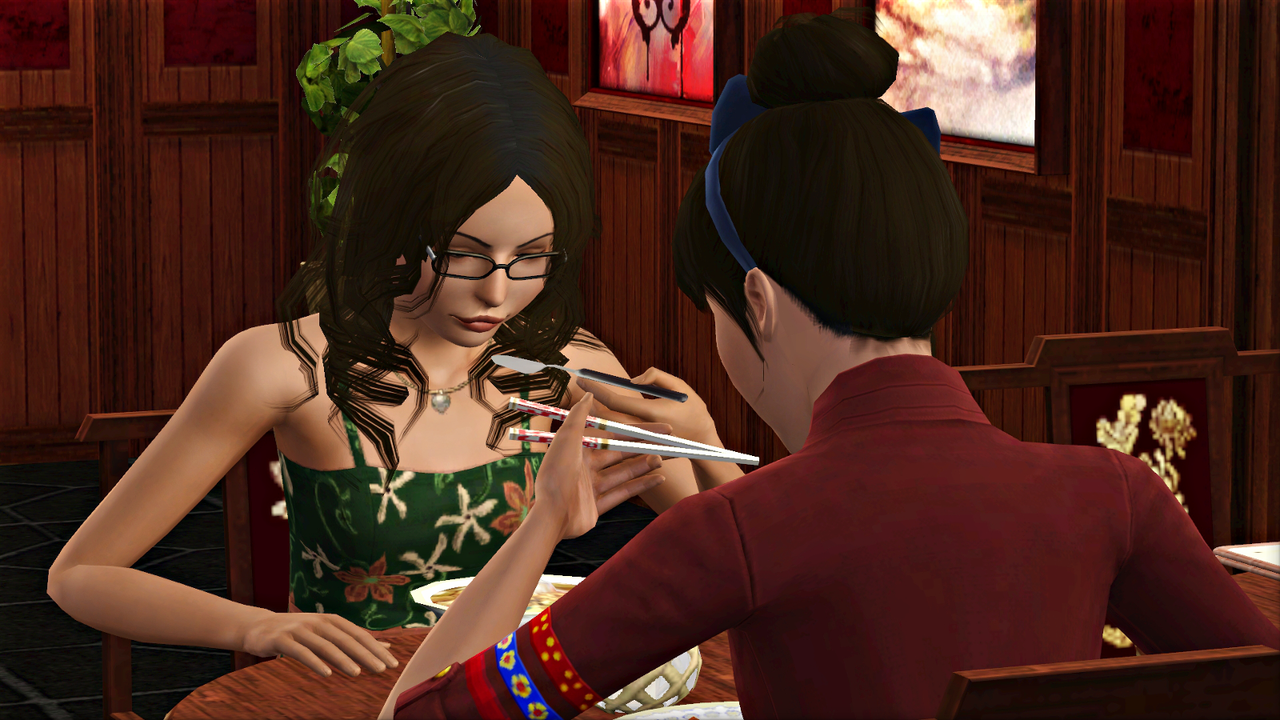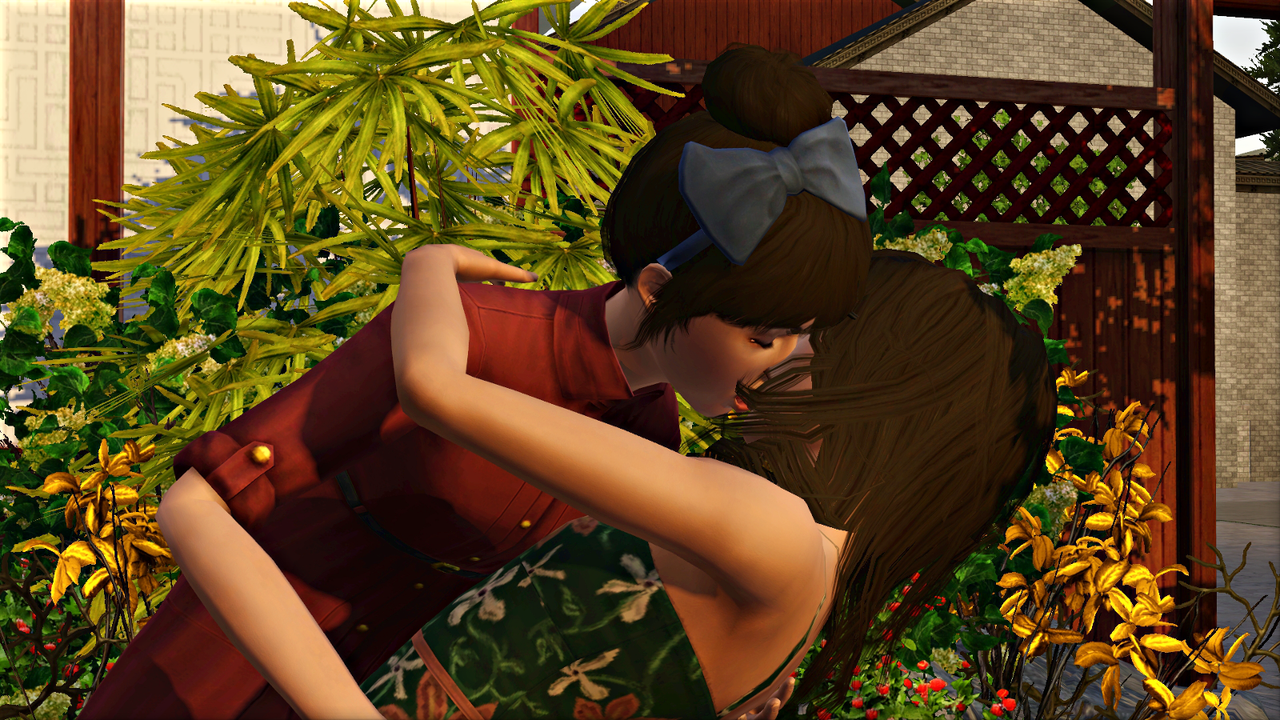 That night, Jia dreamed of a happy life; Lin, of the wilderness.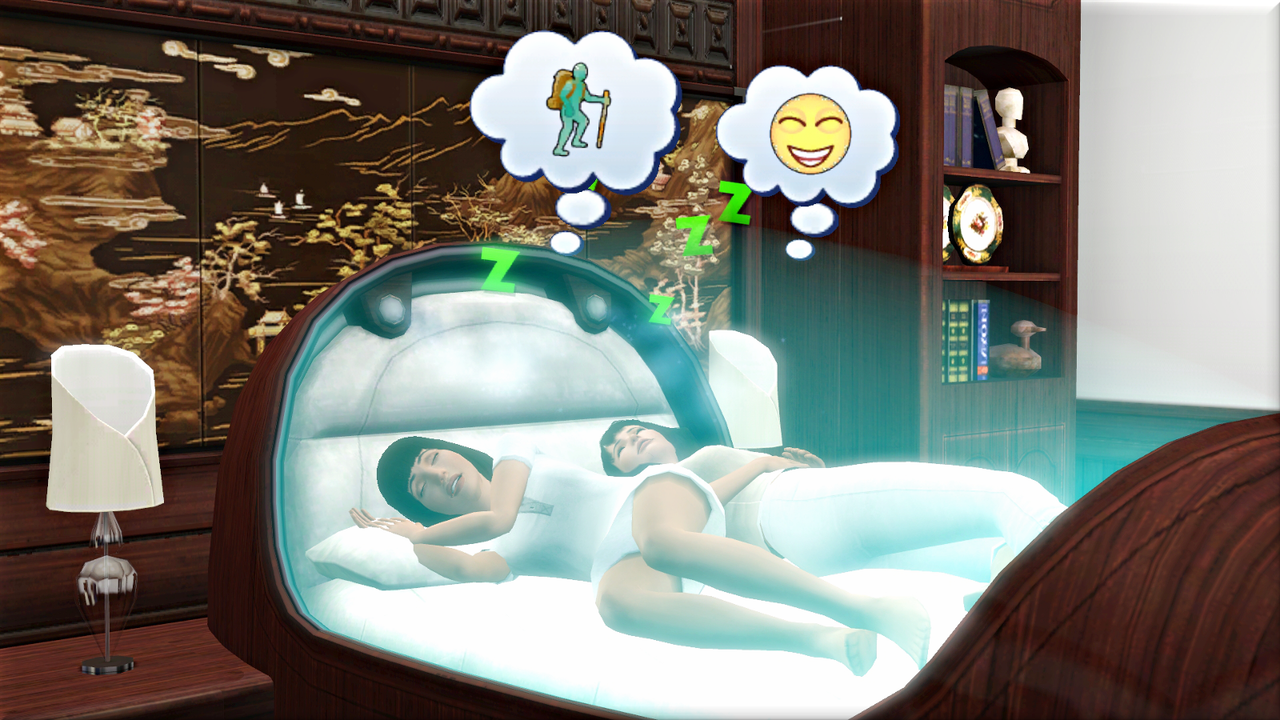 I've made a list of all the pertinent dreams now, and have been randomizing them. I've noticed that not every dream is available every time, which might explain why there a couple missing from the wiki.
Both sisters' dreams were good. The bad ones are quite rare now that they are both up at advanced technology level 10.
Jia got the +18 (+15) moodlet and 500 LTH points.
Lin had her 'night owl' trait temporarily replaced with 'loves the outdoors'. After another family breakfast on the patio, she spent the day picking wildflowers.
Our time with Carter finally came to an end.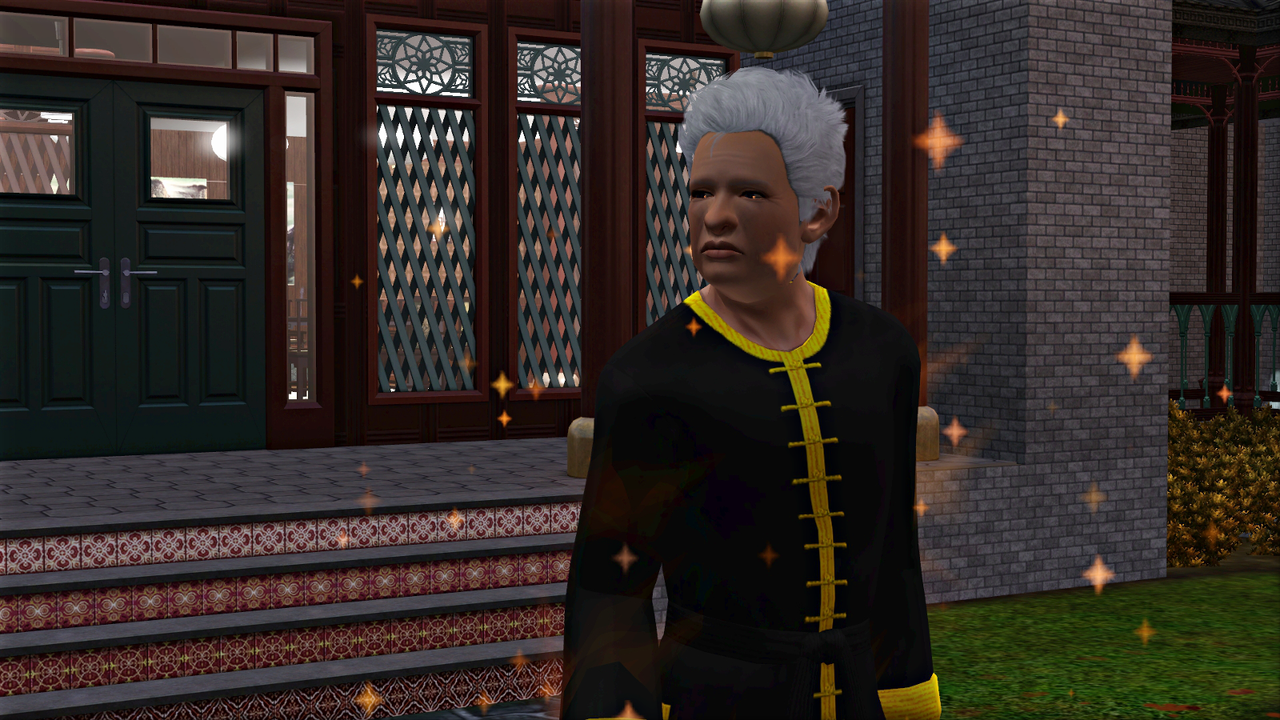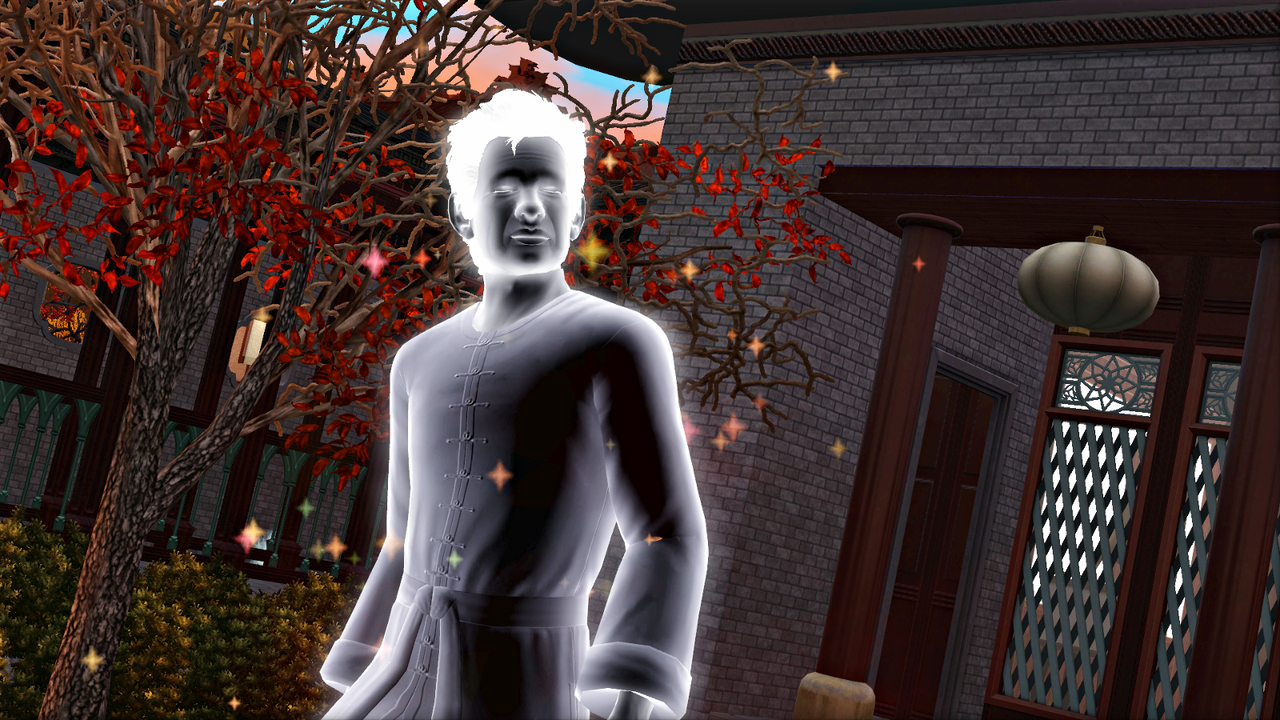 He lived for 115 days, and earned 335,745 LTH points. When death finally came for him, he shrugged, smiled, and shook the reaper by the hand.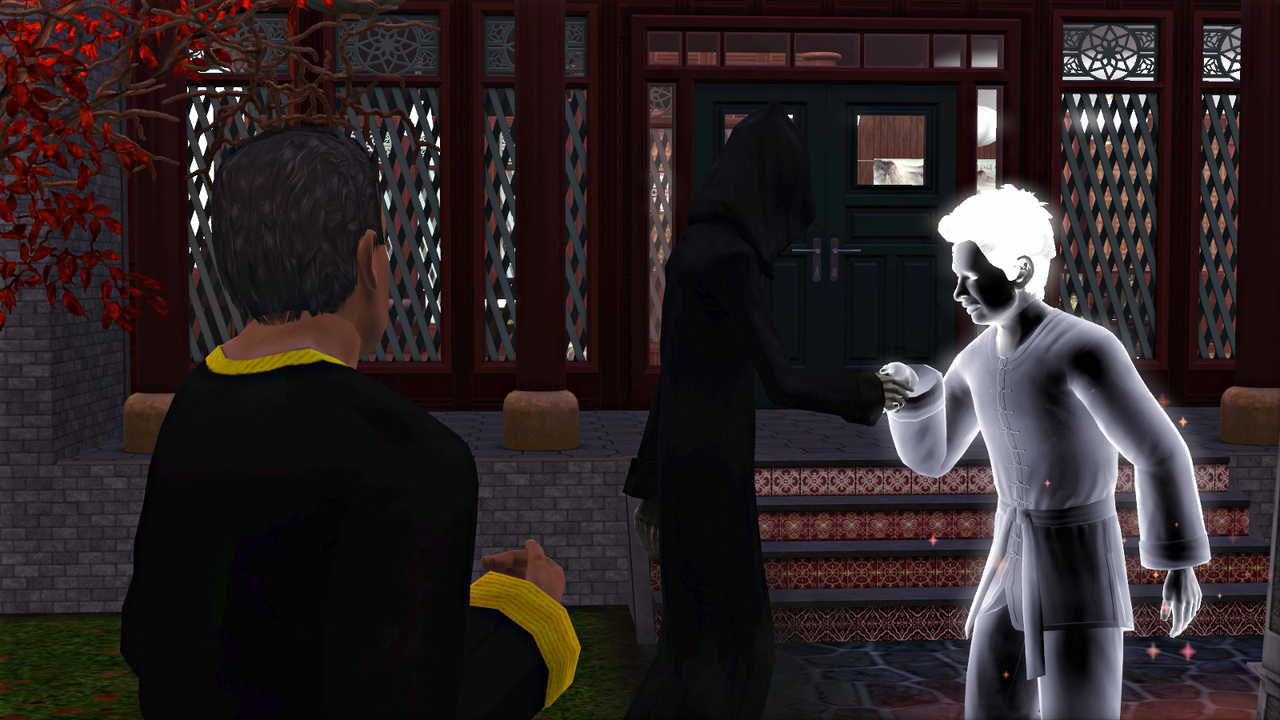 Carter's grieving widower immediately rolled a wish to throw a bachelor party. I think you mean a funeral party, Ho Sung.
We hosted the funeral party the following day.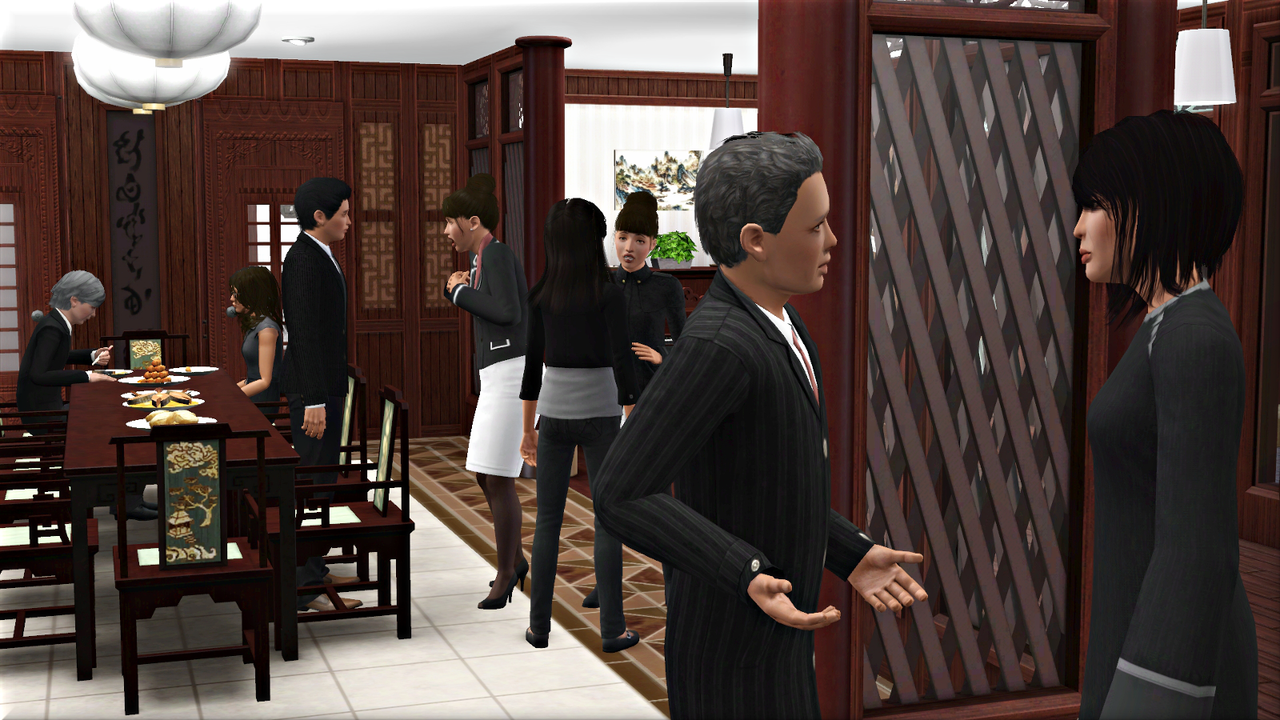 Gang decided this was the perfect moment to give Ho Sung a big scare.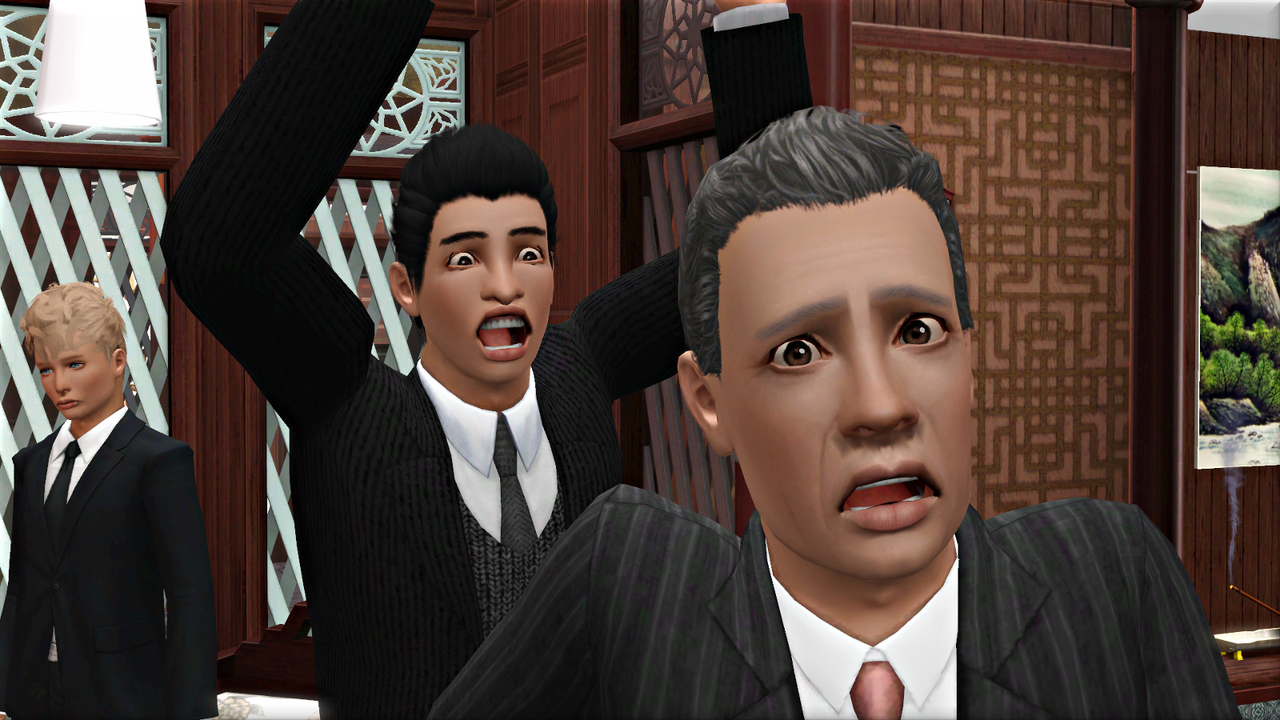 Ho Sung actually seemed to enjoy the fright. Maybe this is some weird sim mourning ritual.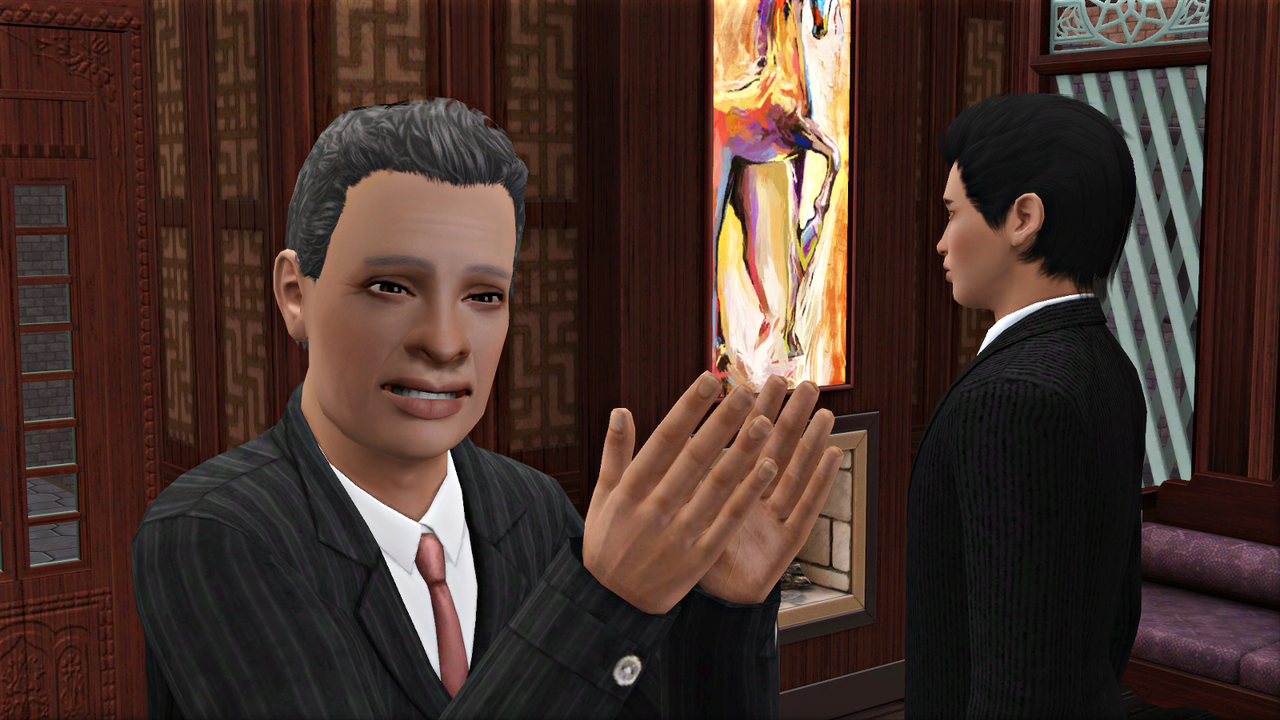 This too?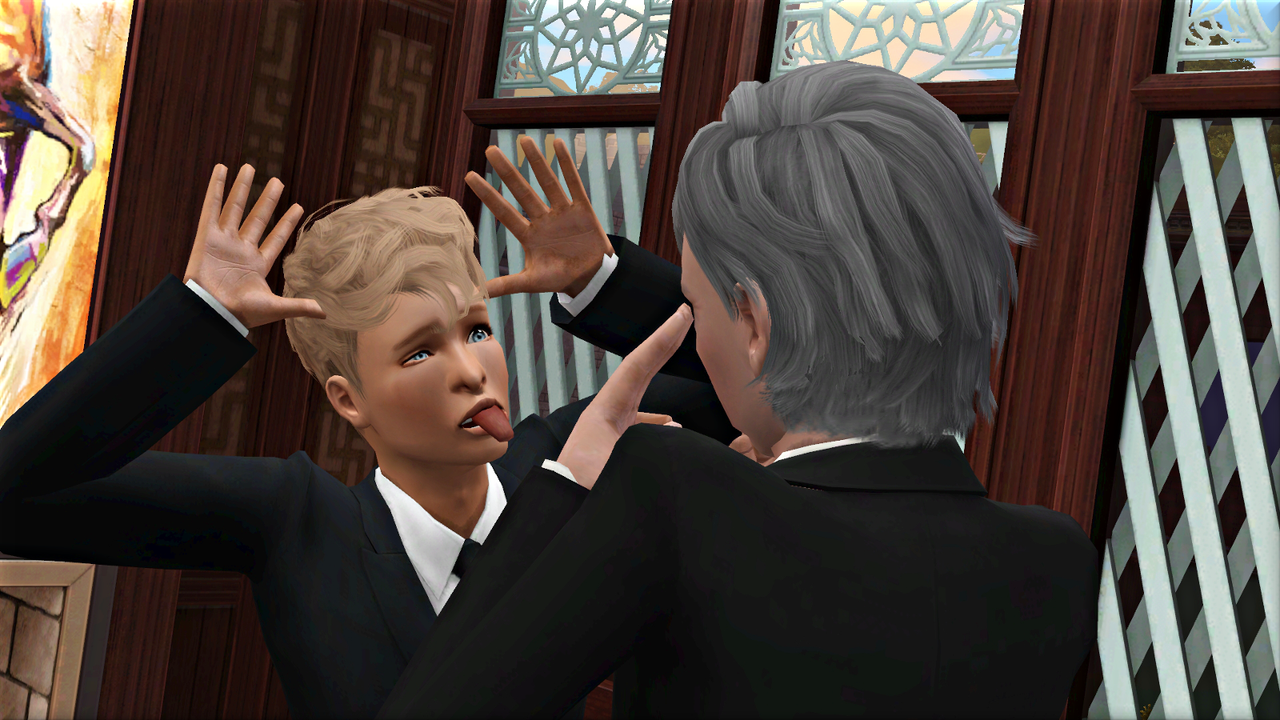 The family found a special place in the graveyard for Carter's urn. Rest in peace.