It is the first day of summer. The villagers have gathered on the green to eat, and dance, and celebrate together. Each of their faces is scrubbed clean; their hair has been cut, and their clothes brushed. Everyone wants to look their best for the day ahead. But in Tephna's eyes, not one of them is so handsome as her sweet Ralf.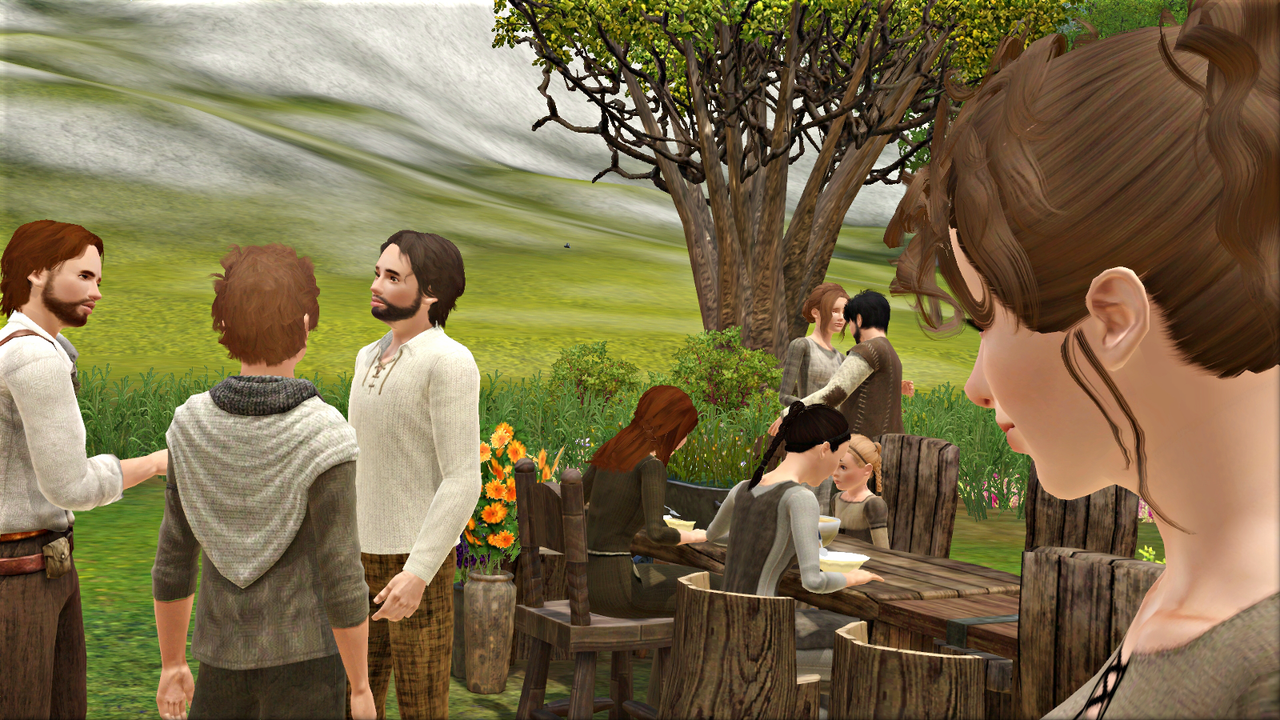 She glances over him from time to time, as she talks with Margery Yates and the Jardine sisters. Their conversation is pleasant, though at gatherings like this Tephna always misses her dear friend Jaclyn.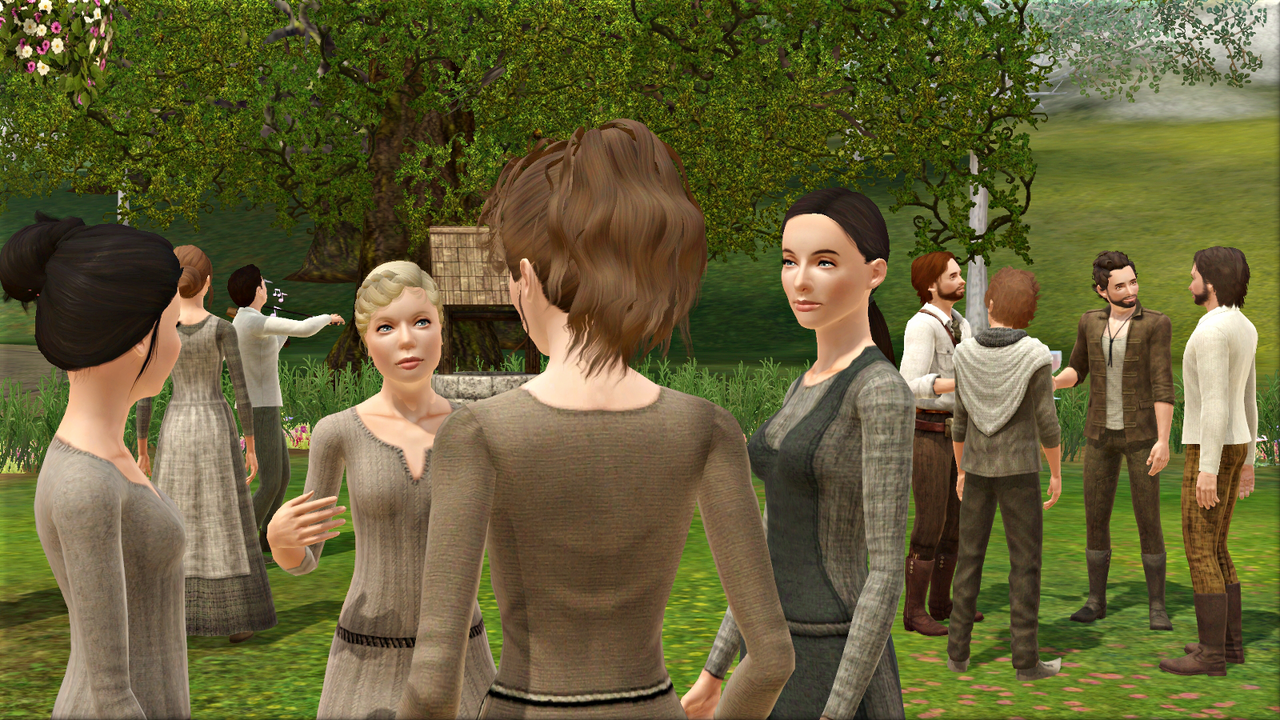 She wishes they could visit one another a little more often. That, and to see her little sister happy. Oriel is currently receiving the attentions of Gilbert Jardine, a respectable young man with a stable income—but with his head in the clouds, Tephna always thought.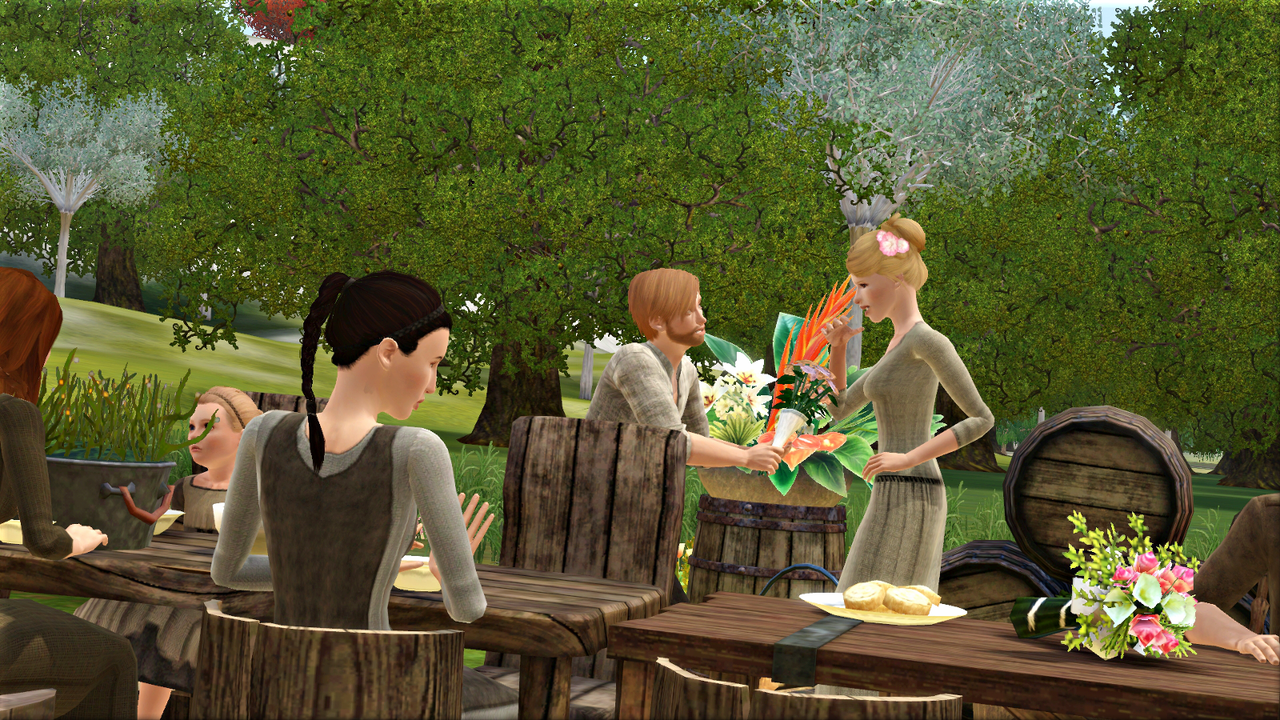 Gilbert is dejected when Oriel playfully puts him off.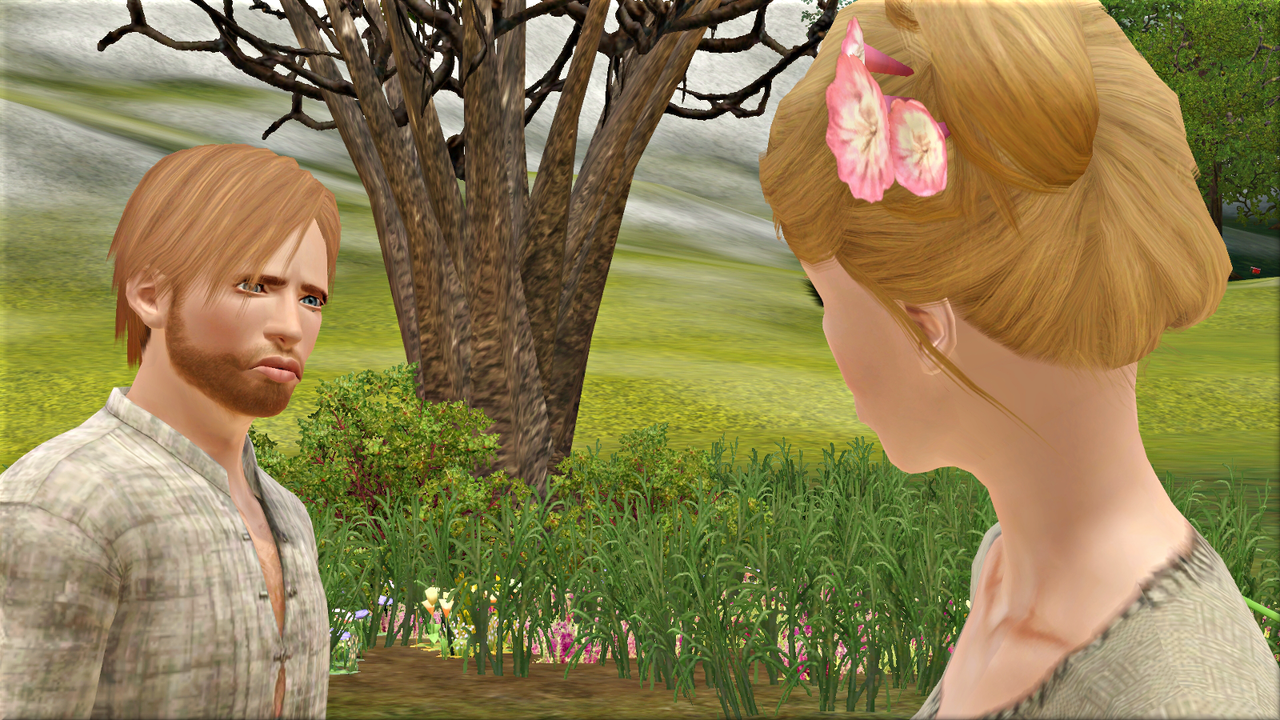 He stands and sulks at the edge of the green.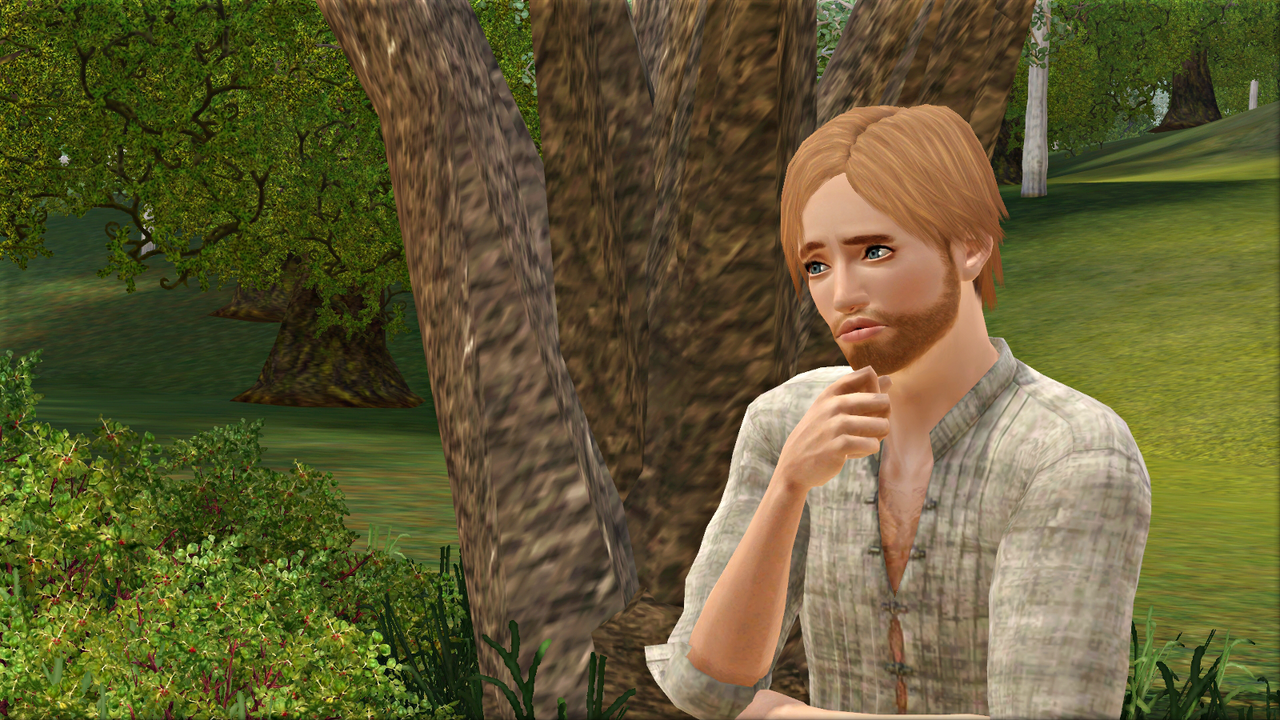 That night, Gilbert comes to the house to sing a ballad to Oriel, as he does done every night for the last few weeks.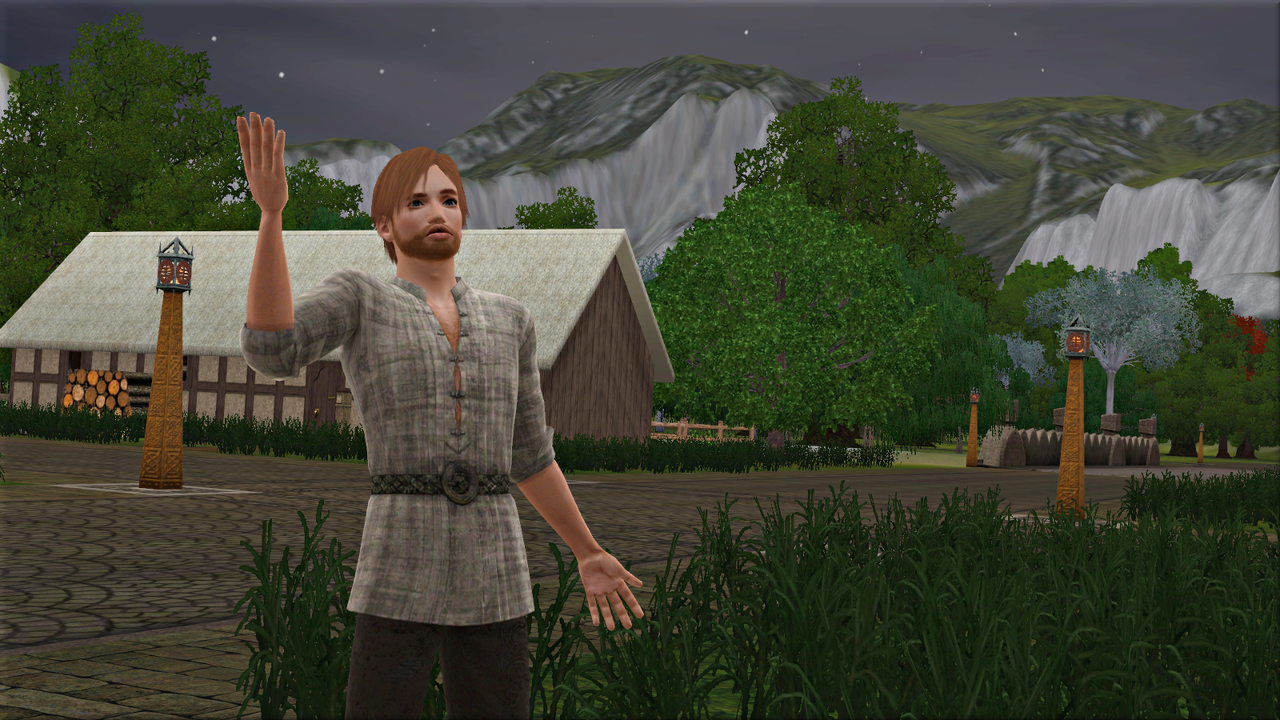 Ralf worries that they will all be charged with disturbing the peace, but Tephna does not think so. Richard Brewer is Gilbert's dearest friend, and has encouraged his wooing of Oriel from the start. Their neighbour on the other side, Hugh Cotter, is a poor man without the standing in the village to bring a suit against the Baker family.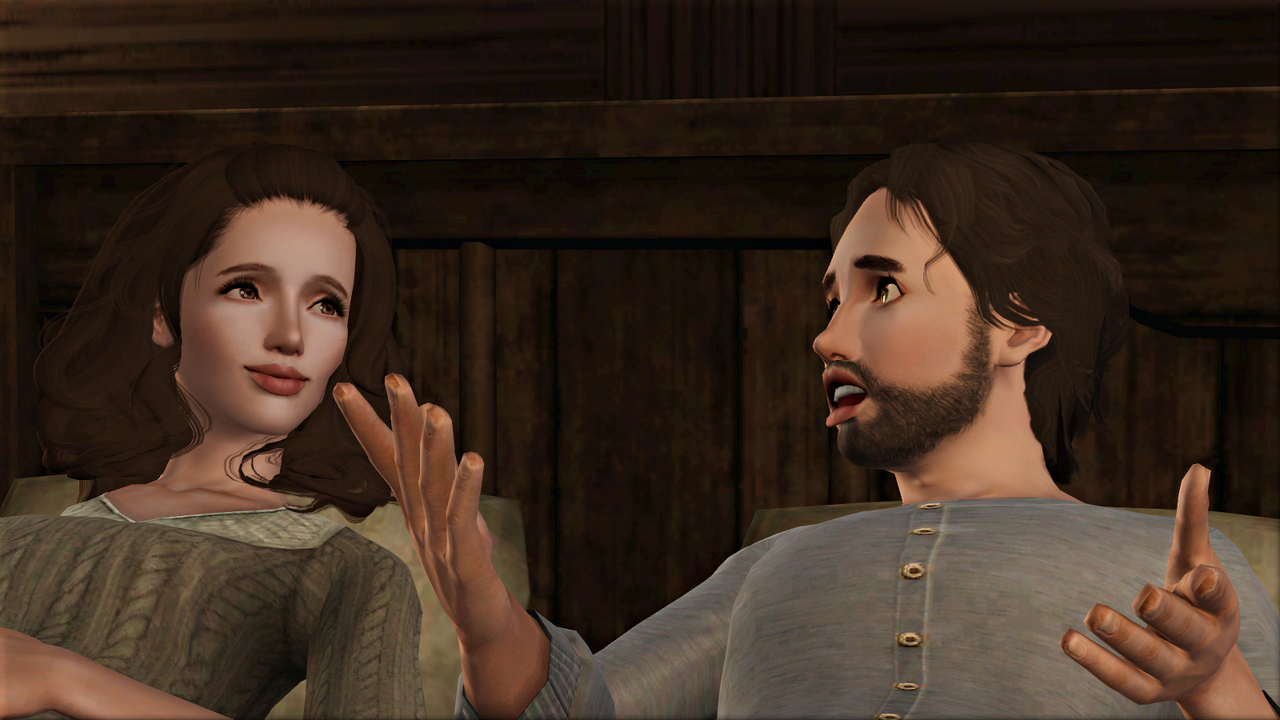 Tephna's worries are different from her husband's. The patch of land that Gilbert tends is not small, and sooner or later he will find he needs a wife and children to help him with it. If her sister draws things out too long, he may have no choice but to make an offer to some other girl, to one of Jaclyn's new friends from Lockville perhaps.
Gilbert's promises have not been given lightly, or secretly, or with any dishonorable intent. He has made his offer of marriage publicly and repeatedly, and the whole family's reputation will be damaged if Oriel does not soon tell him yes or no. The same harm will not come to Gilbert: he will be praised as a faithful lover, and, when opinion turns too much against her sister, will be free to make his advances to someone deemed more worthy of them. It does not help that Oriel has been curt with the other villagers since she was a child, and has few friends among them.
Their brother tries to get the parson to talk to her. Noting her pretty face and shining golden hair, he cautions her not to be led into vanity by her beauty. It will fade, he warns her, and sooner than she thinks.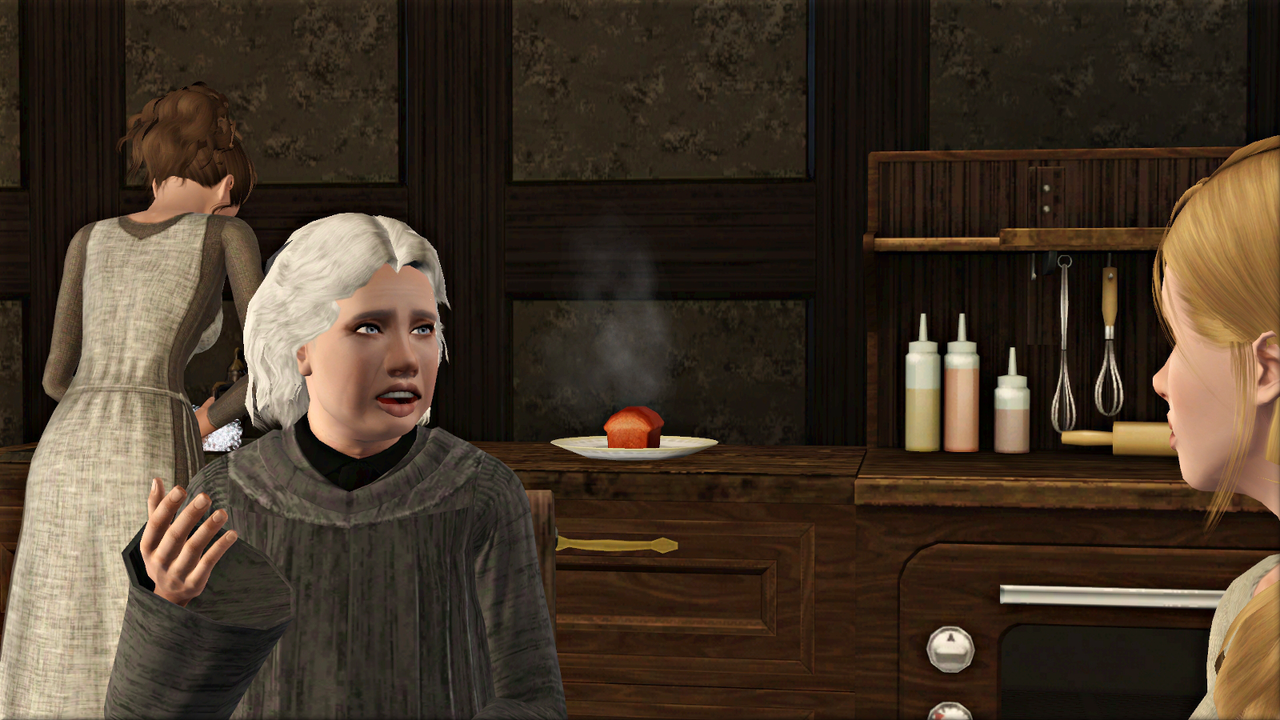 But Oriel is not phased. She means to enjoy all the gifts and attention of courtship for as long as possible.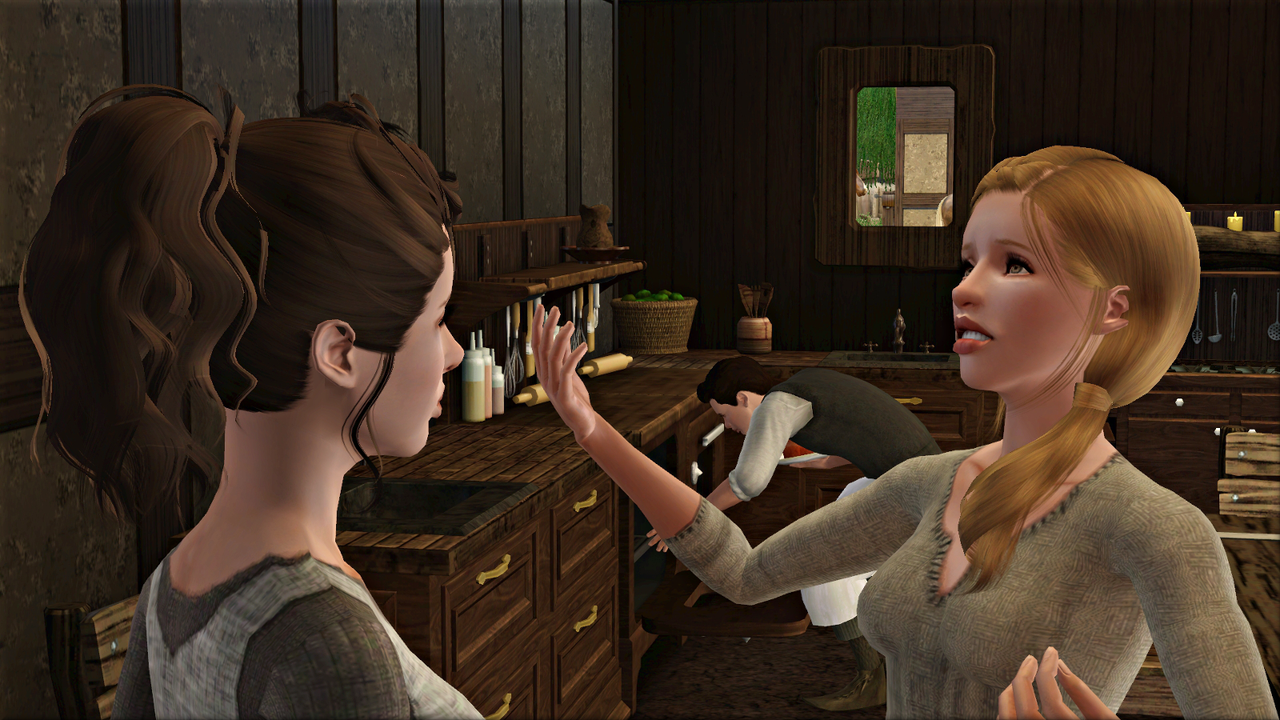 Gilbert is not the only one to give her tokens. Sometimes a passing squire will stop to pluck a flower for her.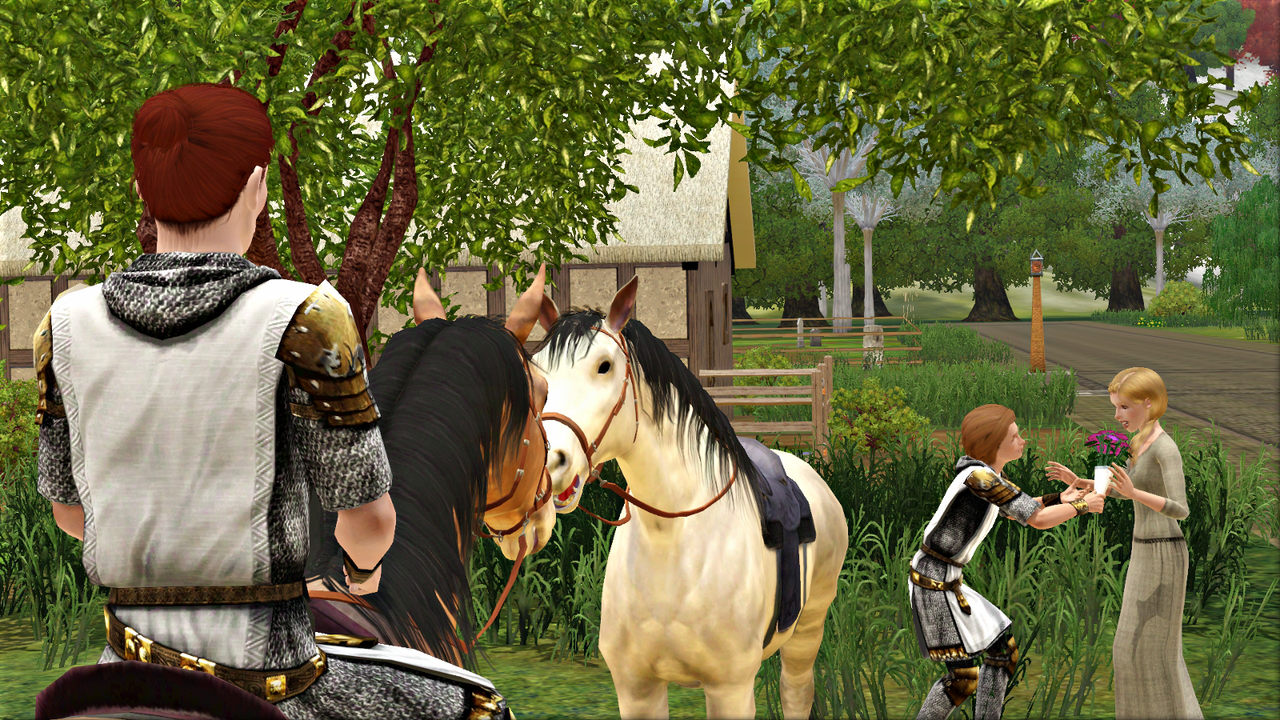 Tephna supposes all that would stop if Oriel had a husband in sight, or a child in her arms.
She would not give up her own marriage for anything, although she knows that Ralf will likely leave her soon, to earn a living for them both in his lordship's kitchen.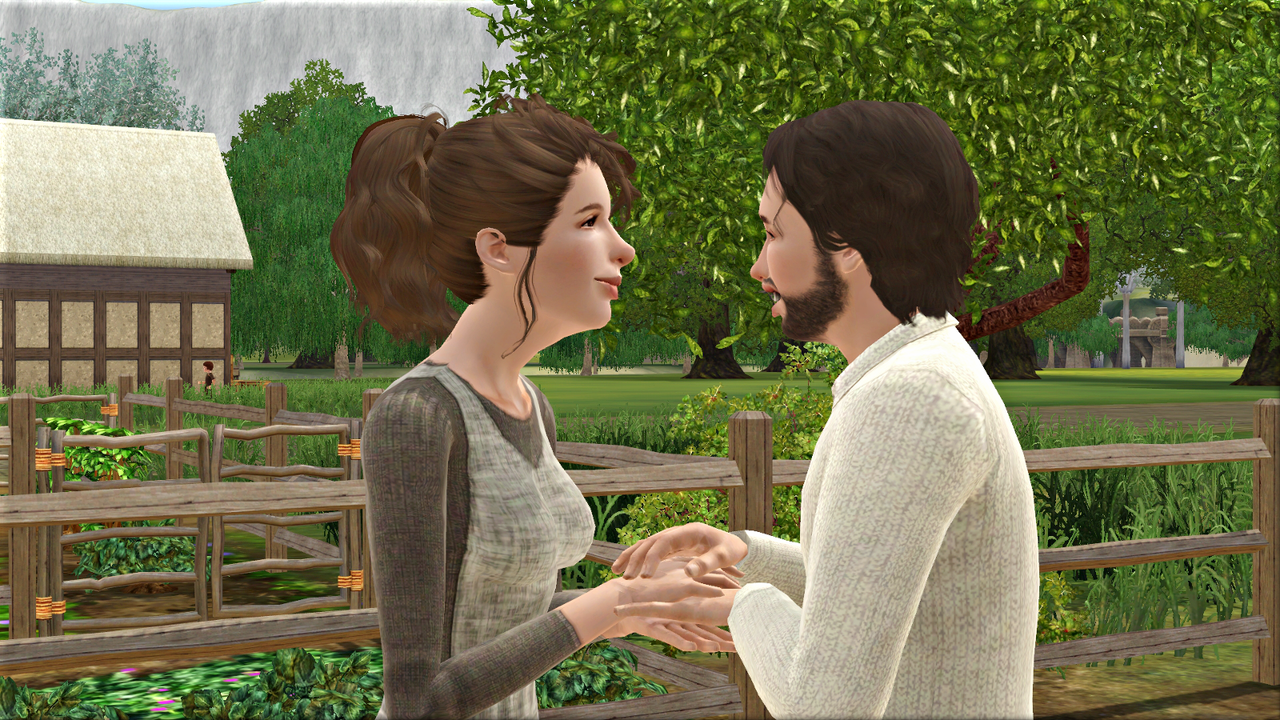 By then Ralf's ward, Tephna's brother, will have come of age, and will be ready to run the bakery himself. He will want to take a wife too. Tephna already knows the girl he will choose, and that she will accept him.
For now, Tephna shares her parents' old bed with Ralf. That will be Adam's too, when he is a man.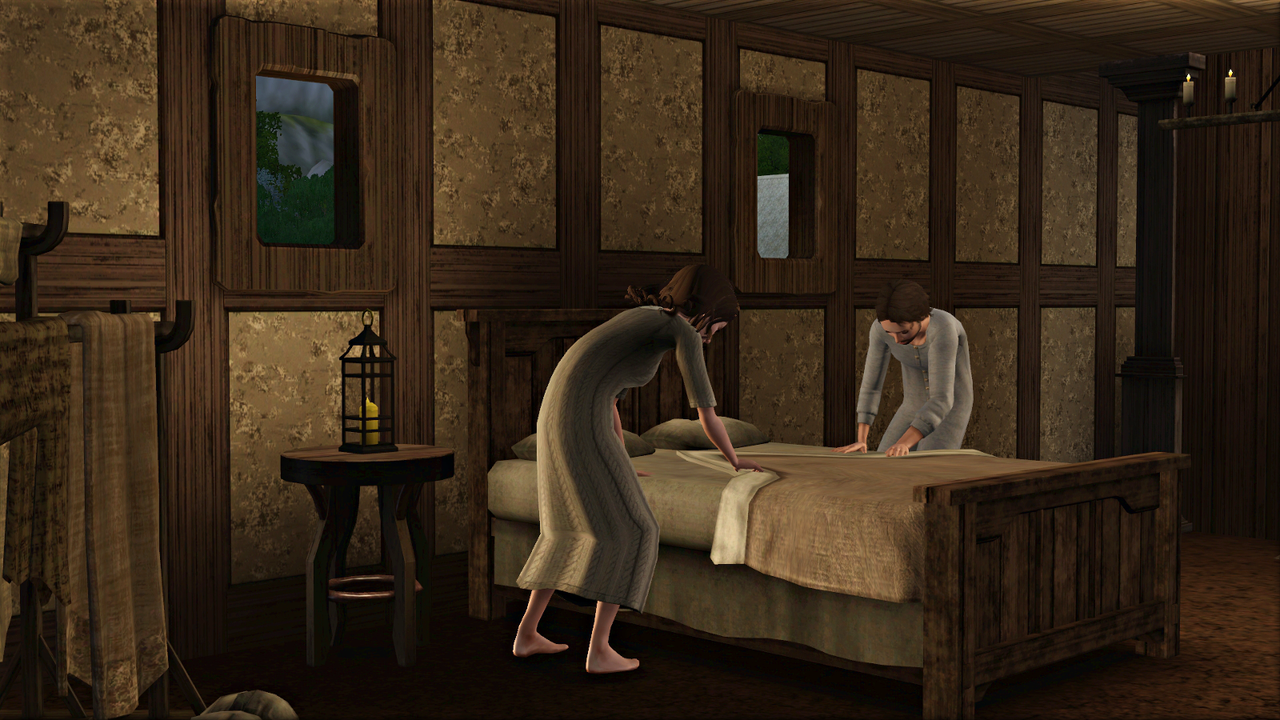 They tend the garden together every morning. There are late spring greens to be a had, and they have planted some mint too. Soon there will be strawberries for pies and jam.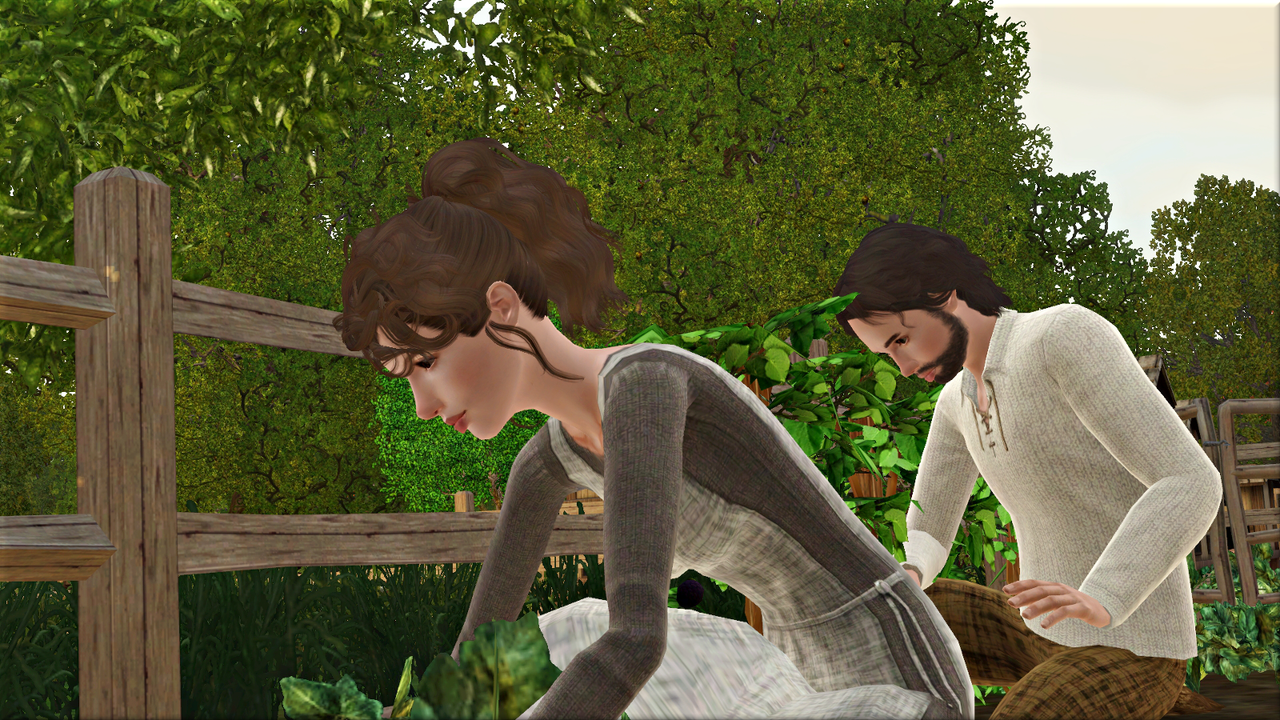 Each day, they make new plans for their plants. It their way of building a home together, a little space within her brother's household, to last even after Ralf himself has left.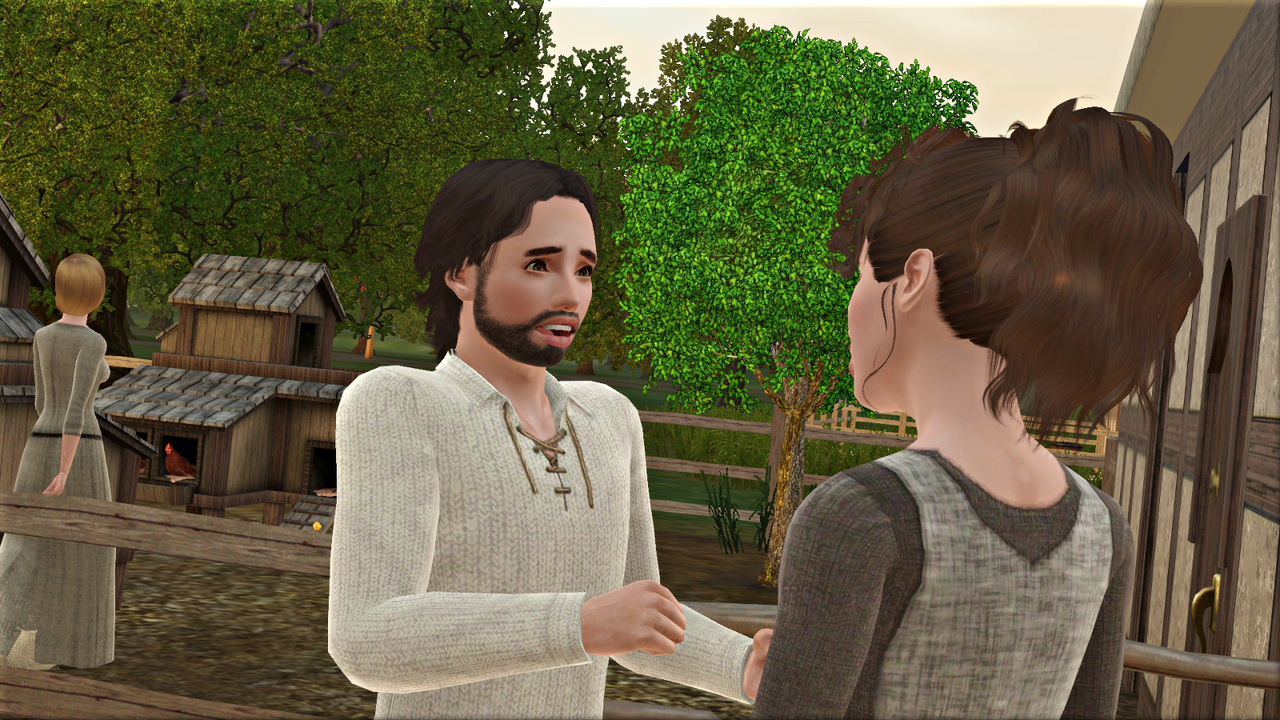 In their spare moments, they sneak off to bed, or hide themselves away behind the plum tree at the far end of the garden.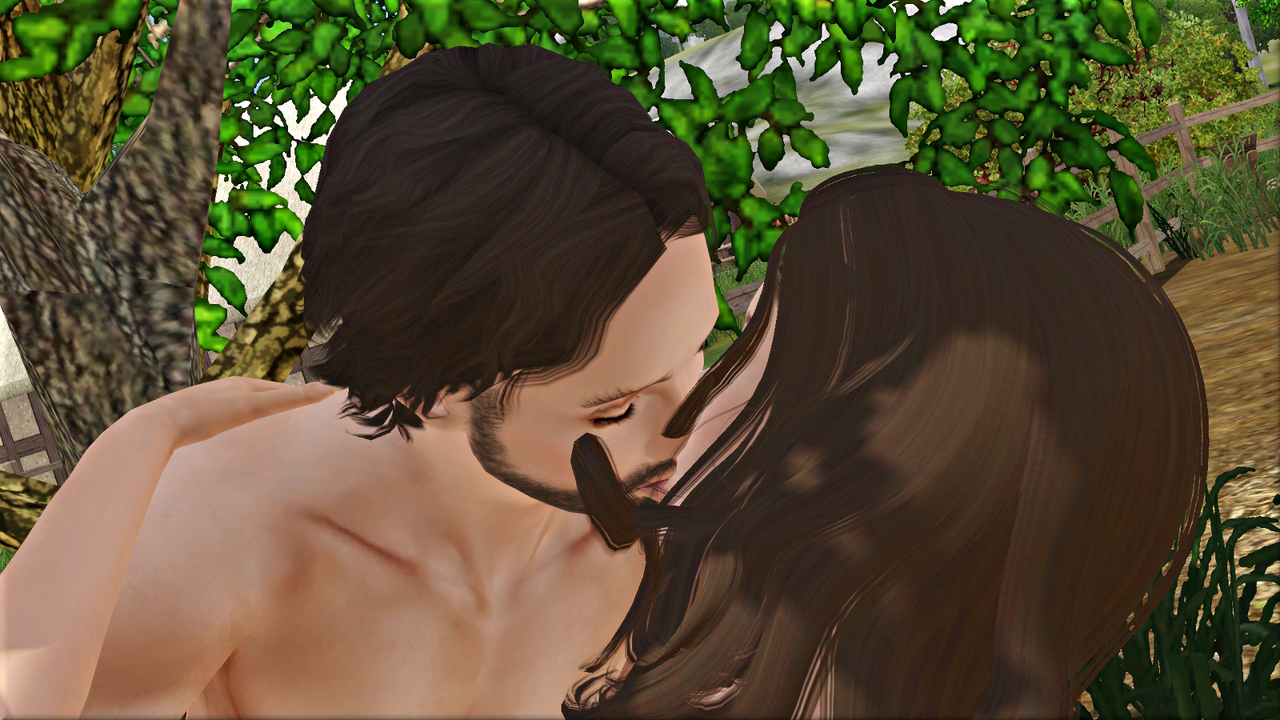 Ralf spends the evenings drinking with his brothers and hers.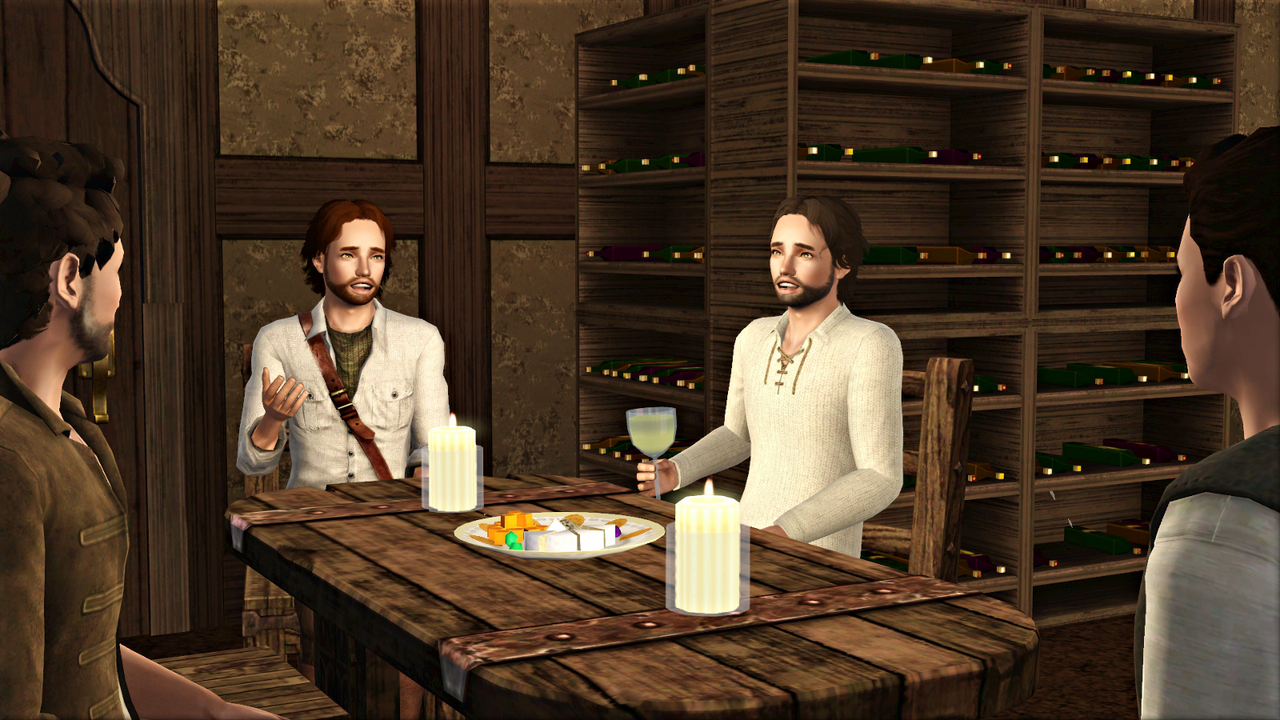 Tephna is glad to see them all together. Whatever her opinion of his twin brother Richard, she knows how dearly her husband loves him. There is much lost time to make up with his younger brother Mark too; he can have been no more than 40 days old when Ralf left home.