This is the little starter I made to kick off my Moonlight Falls rebuild project. I have it at 29 Lupine Lane, but it will be fine on any 20×20 or 20×30. On either lot size it will come in at under 16,500 simoleons, assuming you have the pack and store content I've used.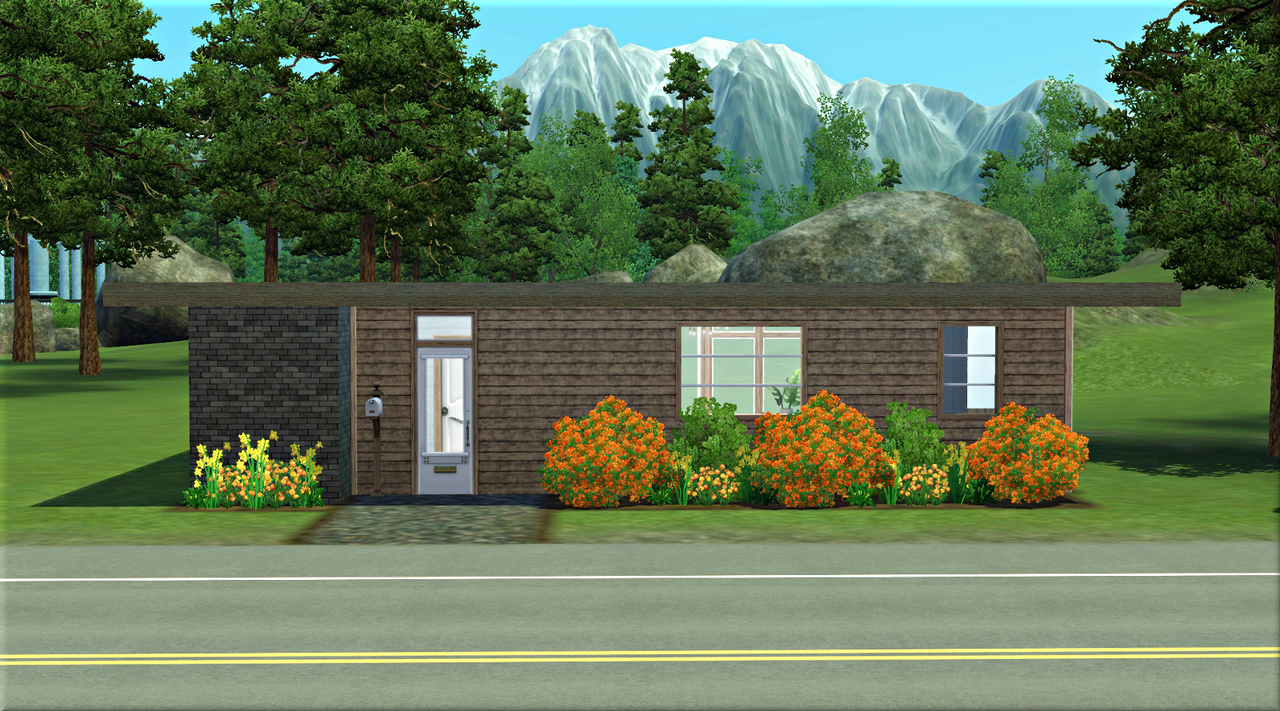 View of the back porch, with another house I'm working on in the background.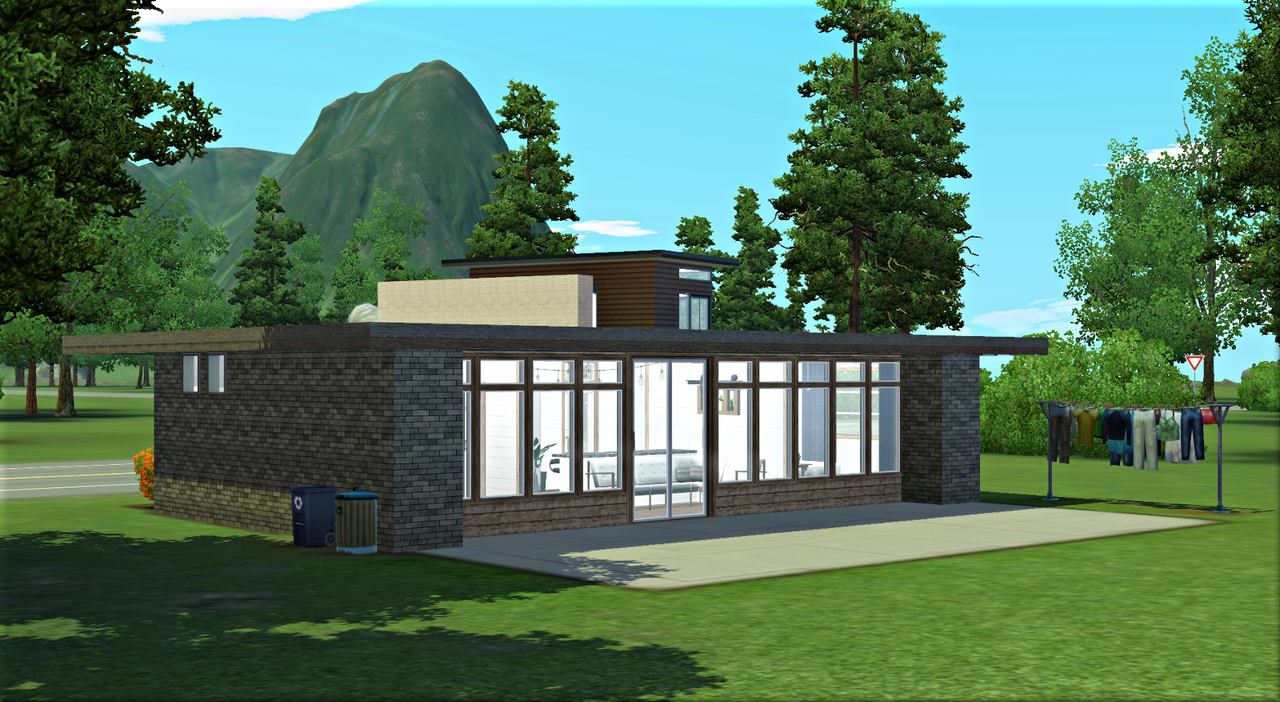 Here's the floor plan.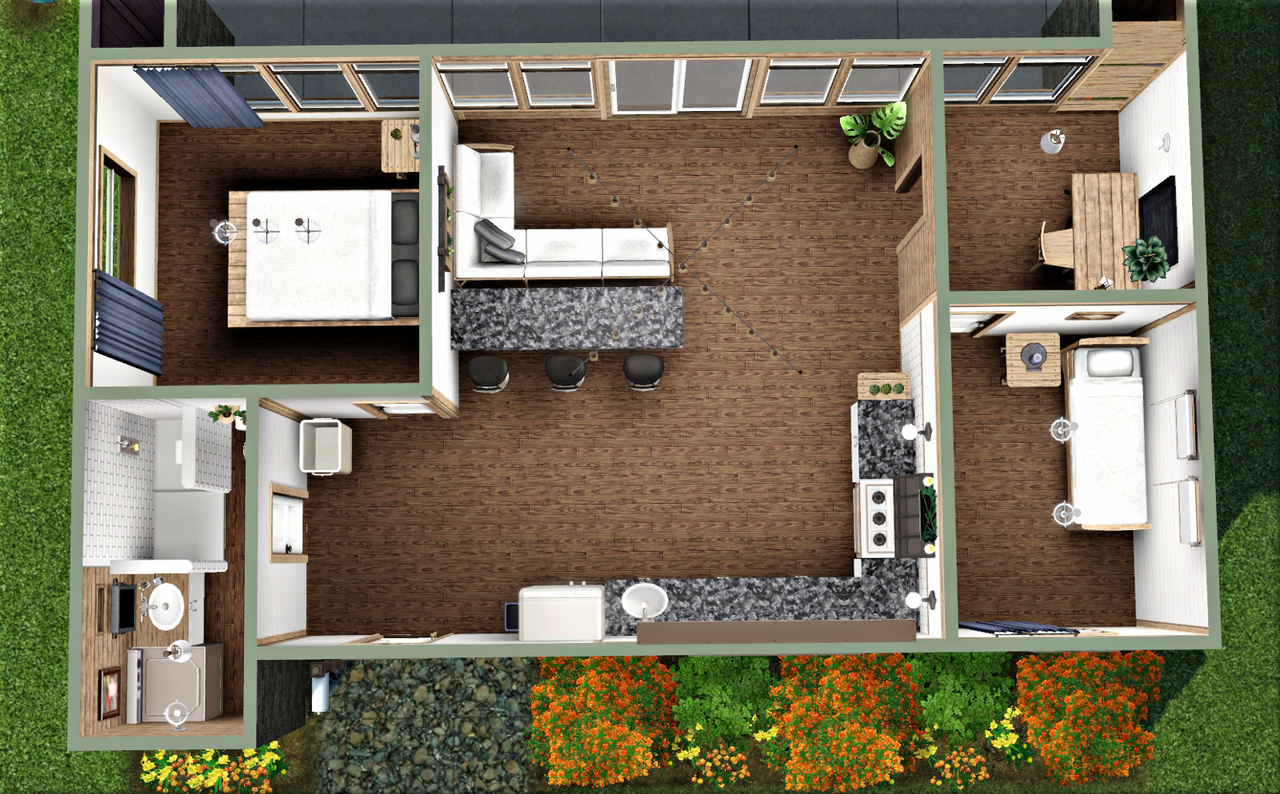 The kitchen is in the same room as the breakfast bar for dining and small sitting area, with a study nook off the side through an archway. The stove has the 'improved meal quality' upgrade and the sink is self-cleaning. I prefer this one to unbreakable, as it gives my sims a chance to work towards completing the 'plumber' challenge.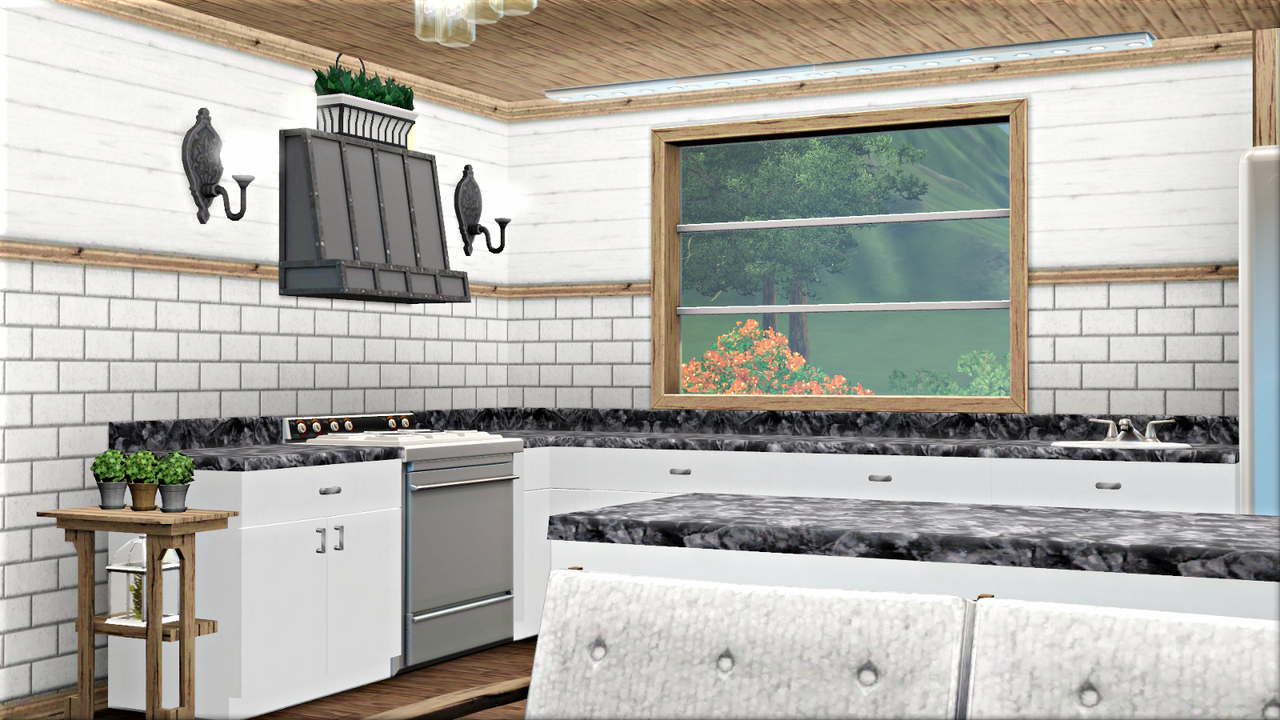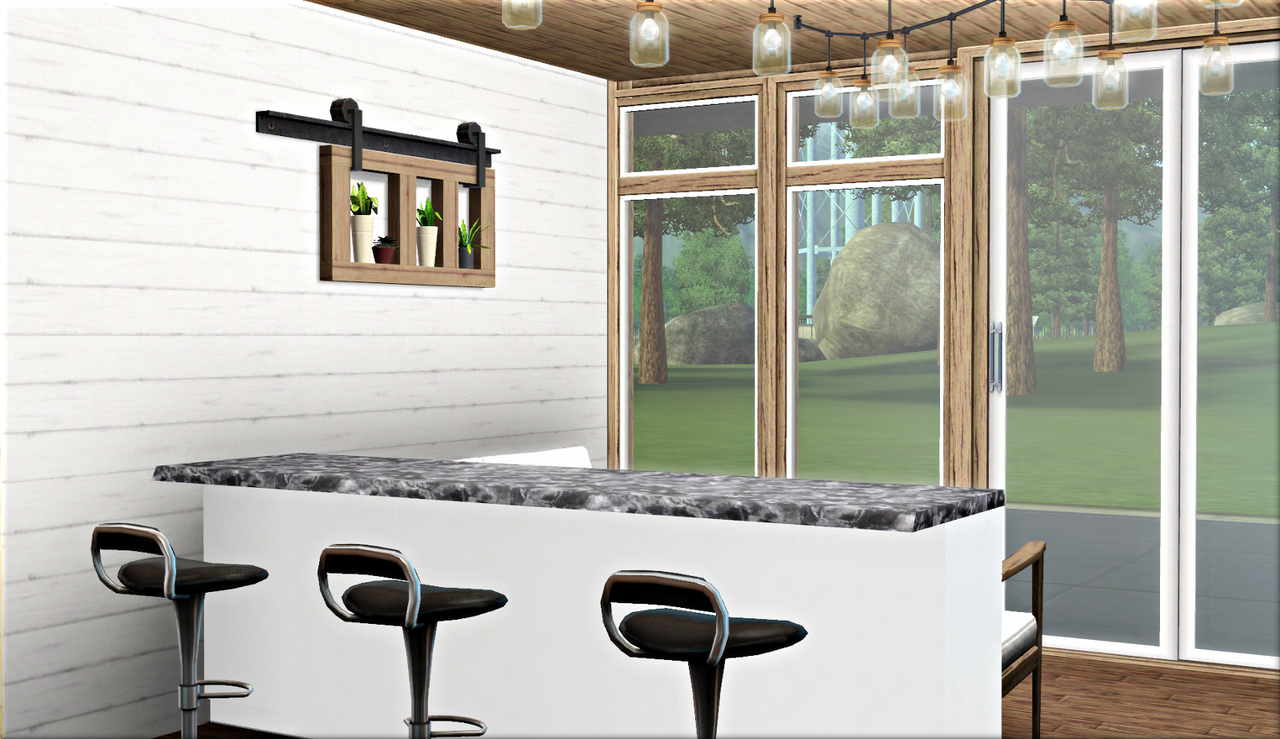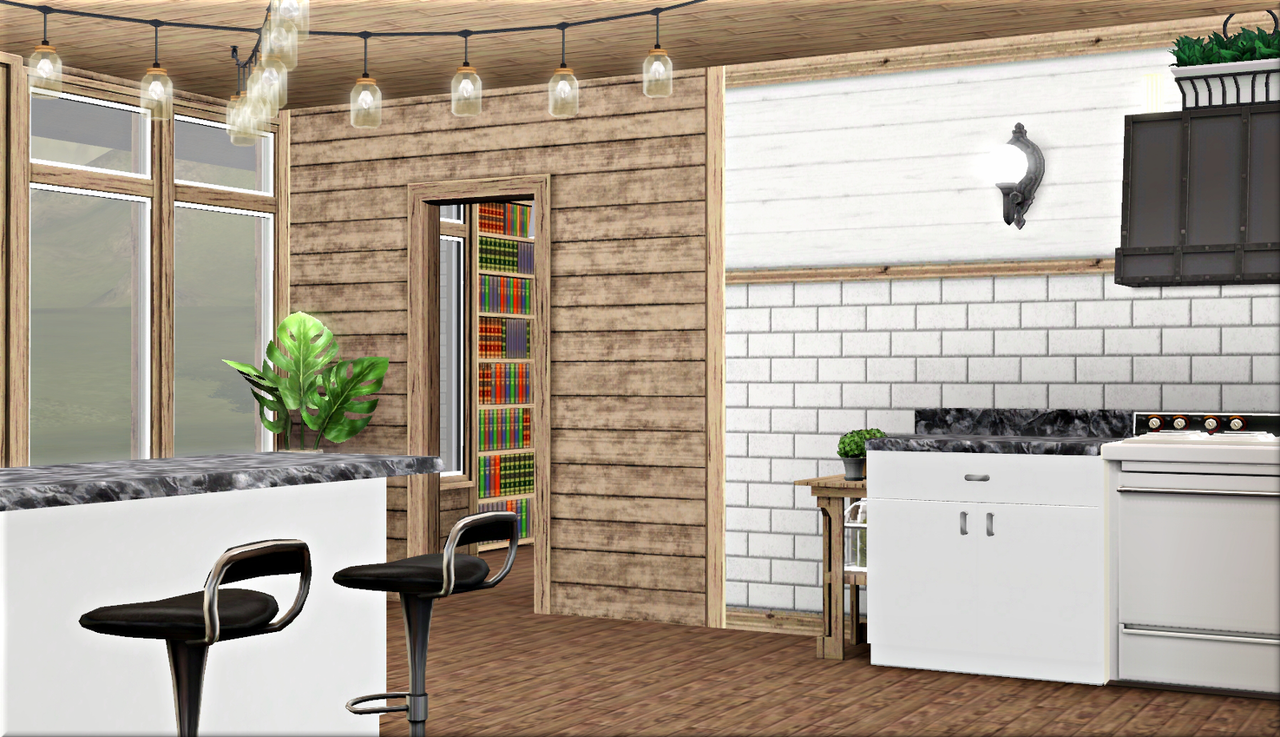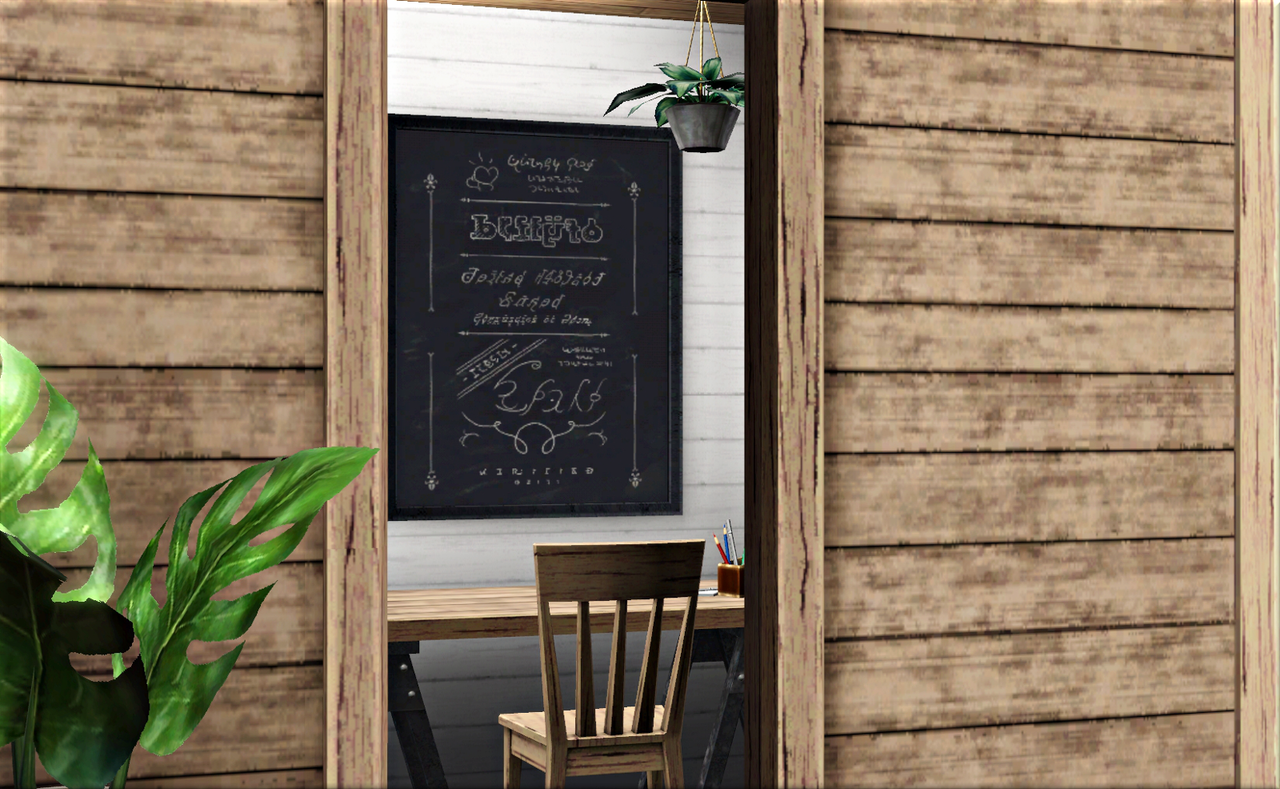 The washing machine is in the bathroom. I didn't have space or funds for a tumble dryer; the clothes line outside works fine anyway, even in the rain. There are more self-cleaning upgrades in here, and 'advanced polymer injection' for the washing machine.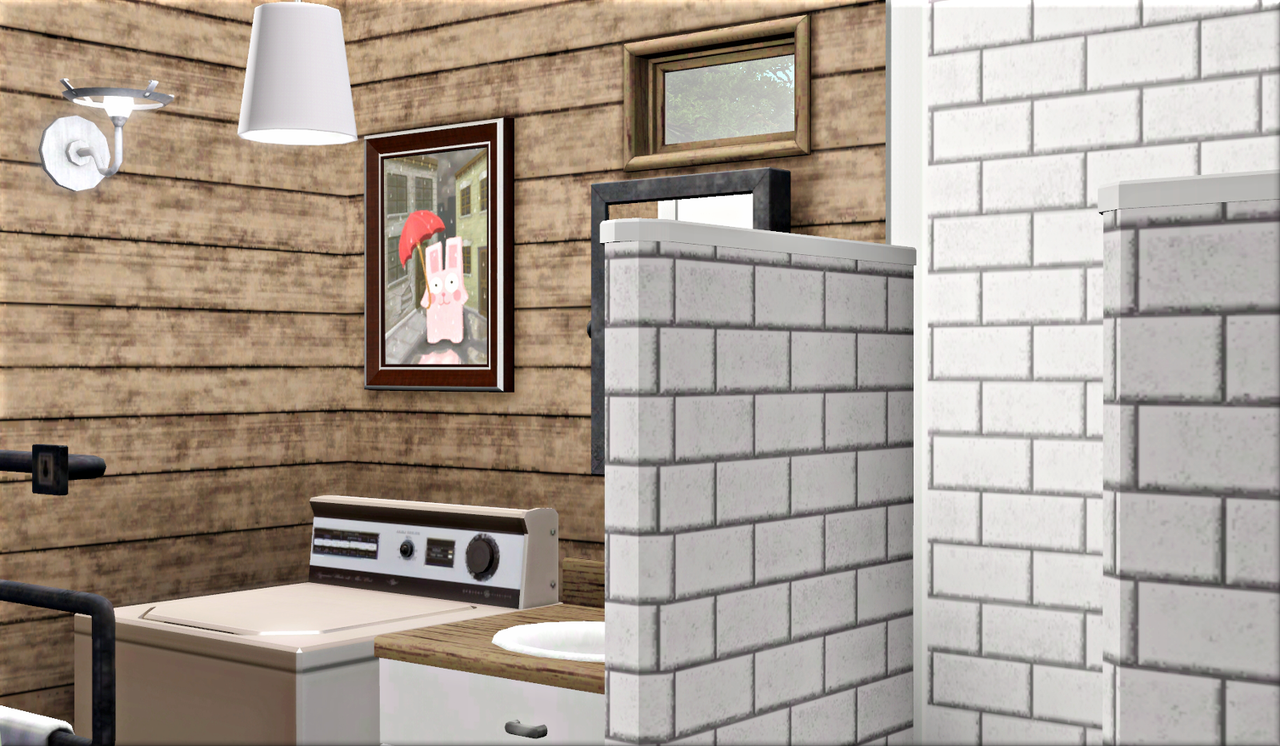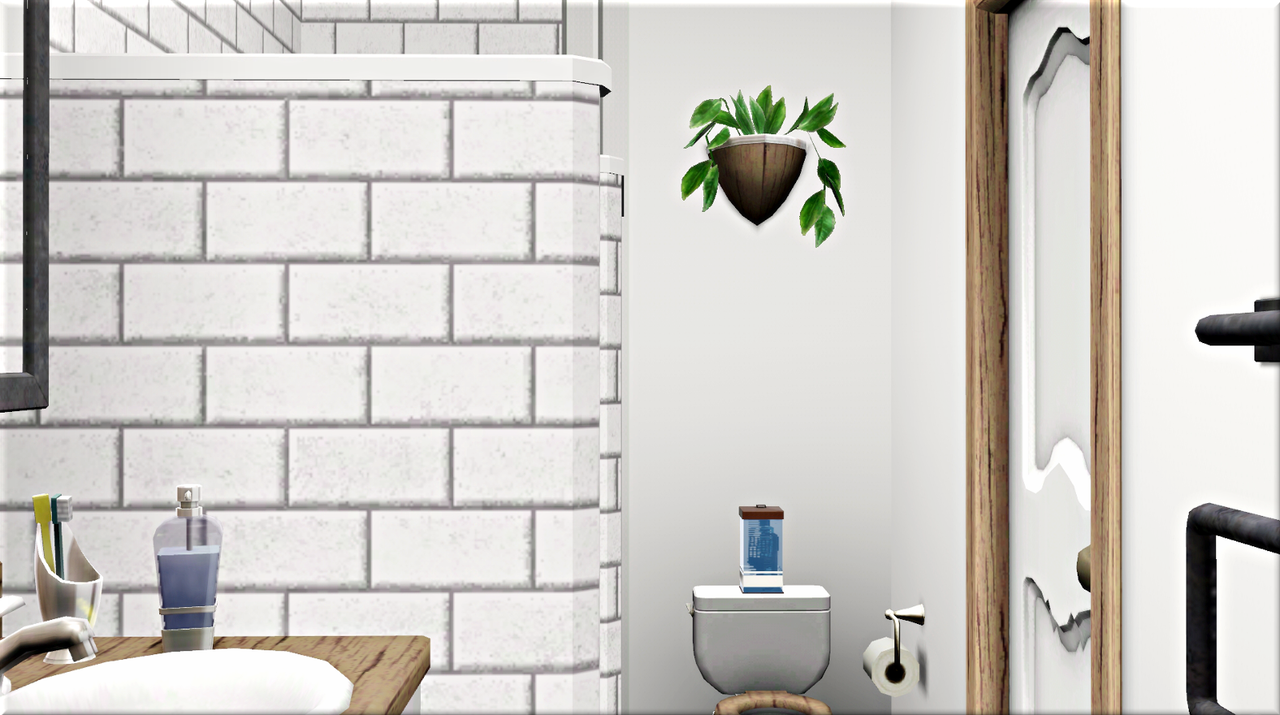 The house is meant for a couple or a single sim, but there is a little guest room that could be converted for a child if necessary.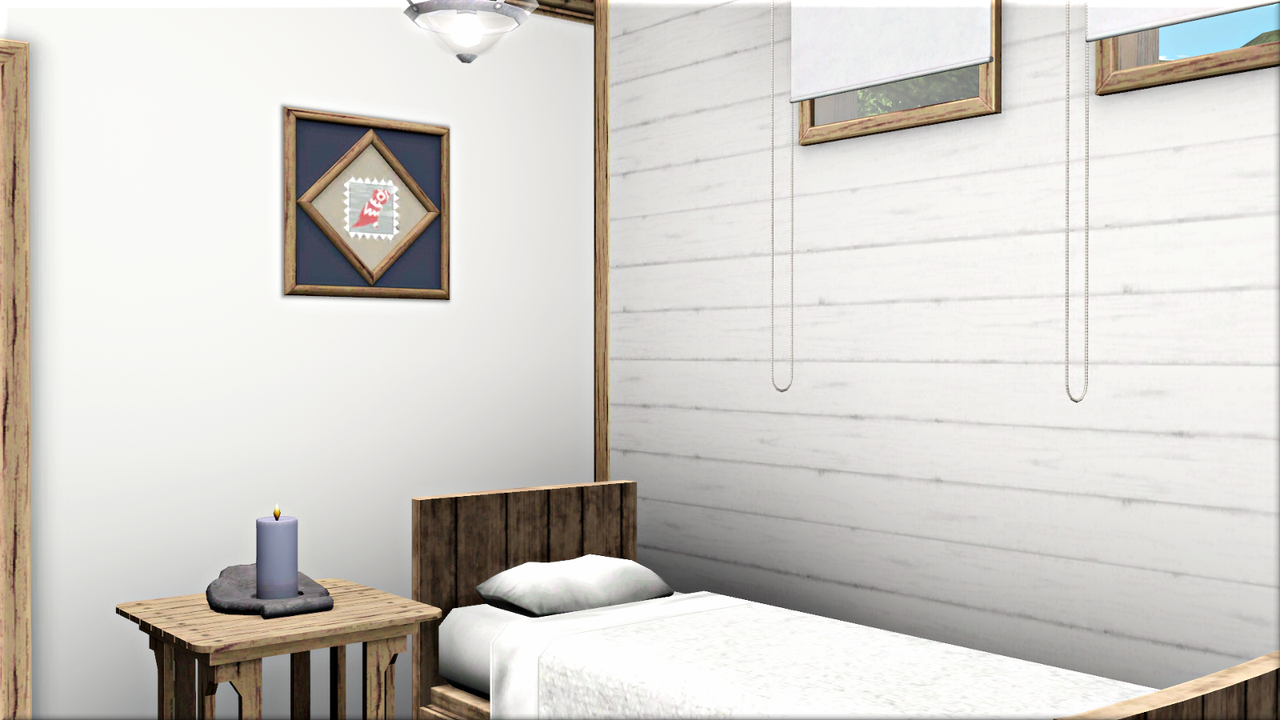 The main bedroom has that nice bed from Showtime that everyone loves, so your sims can get a good night's sleep even if they're struggling to make ends meet.