This 1.5 bedroom craftsman would be ideal for a retired couple looking for a peaceful place to unwind.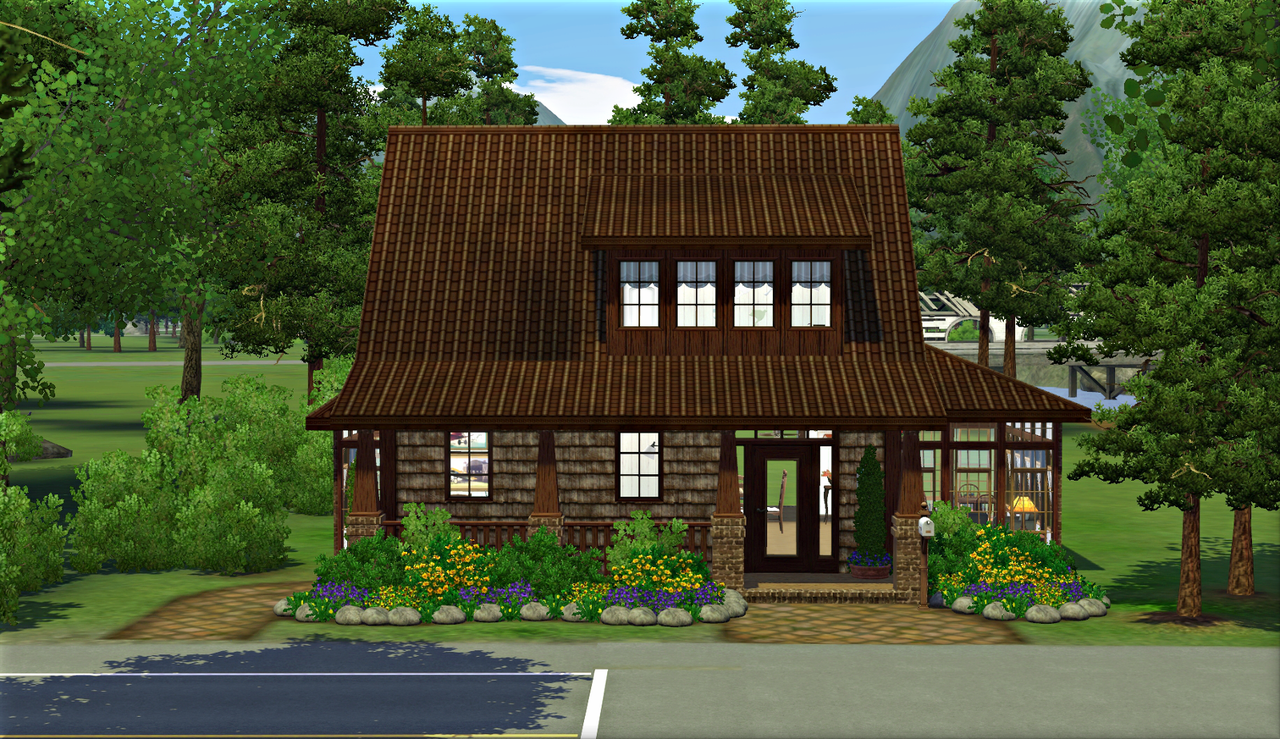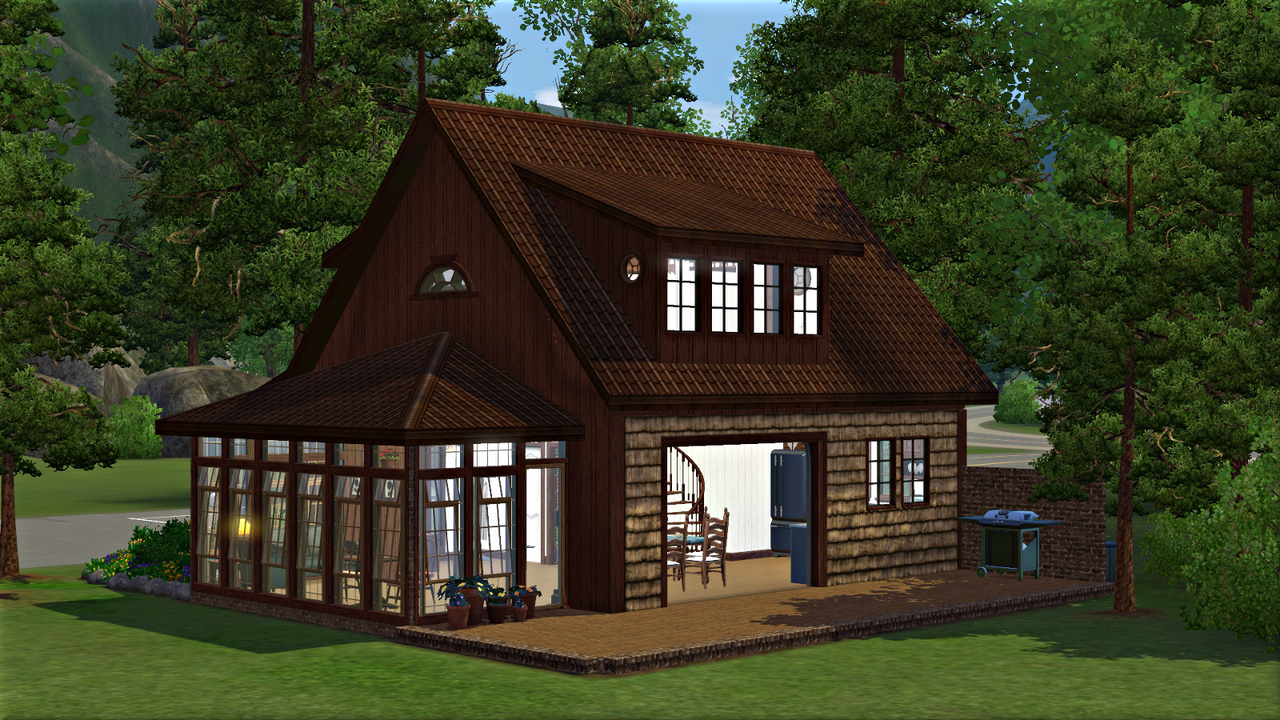 When the lot is placed at 204 Lakeside Drive in Moonlight Falls, trees and shrubs provide some privacy from the road, while large south-west to south-east facing windows let the sunshine in and open up onto views of the woods and lake.
The study, main bedroom, and main kitchen/dining/sitting room all give the +25 nicely decorated moodlet. The bathroom and guest bedroom give +10 decorated. If your sim tunes the radio in to their favourite station, they'll get a further +40 in the main room and +45 in the study. Appliances and plumbing have the improved speaker, improved meal quality, or self-cleaning upgrades, as applicable.
Here is the floor plan.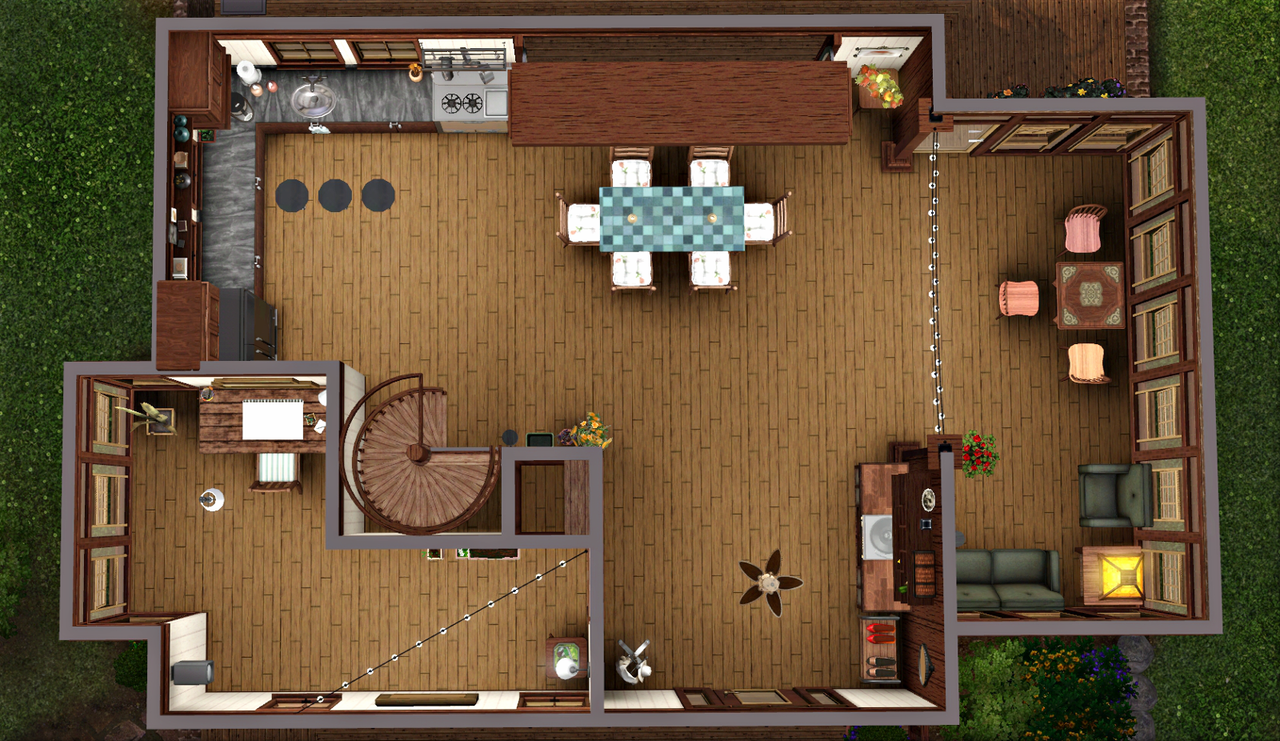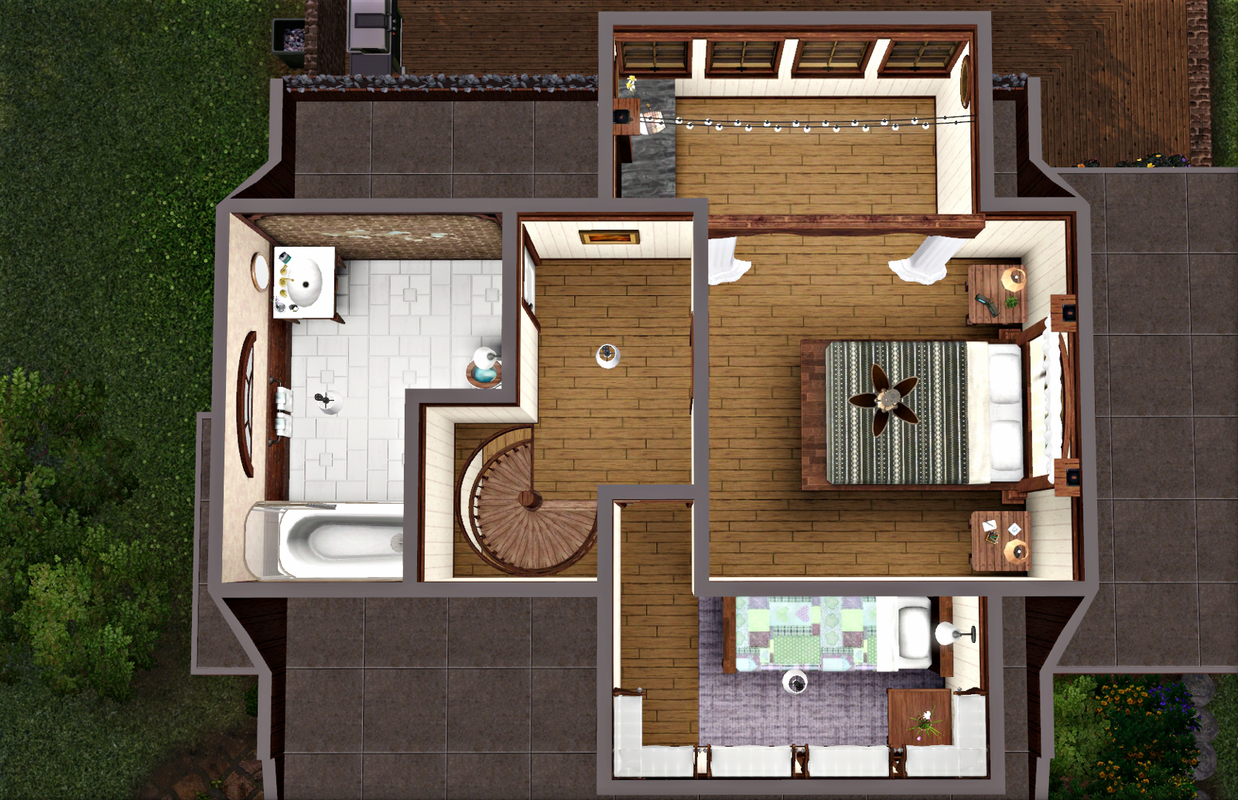 In the main room, we have the kitchen, a six-seater dining table, a dominoes table for 2 to 3 players, and a small sitting area. If you want to replace the fridge, be sure to bring it forward from the line of the cabinet, as I have done, otherwise your sims will not be able to reach it.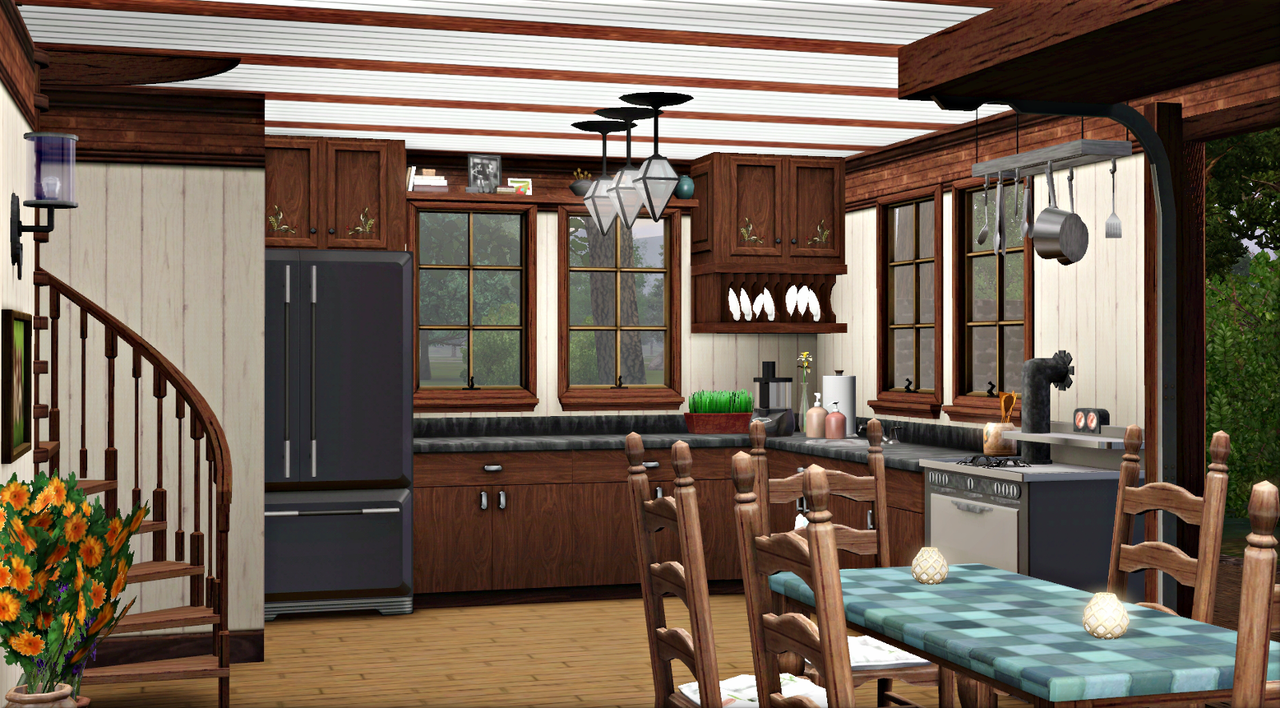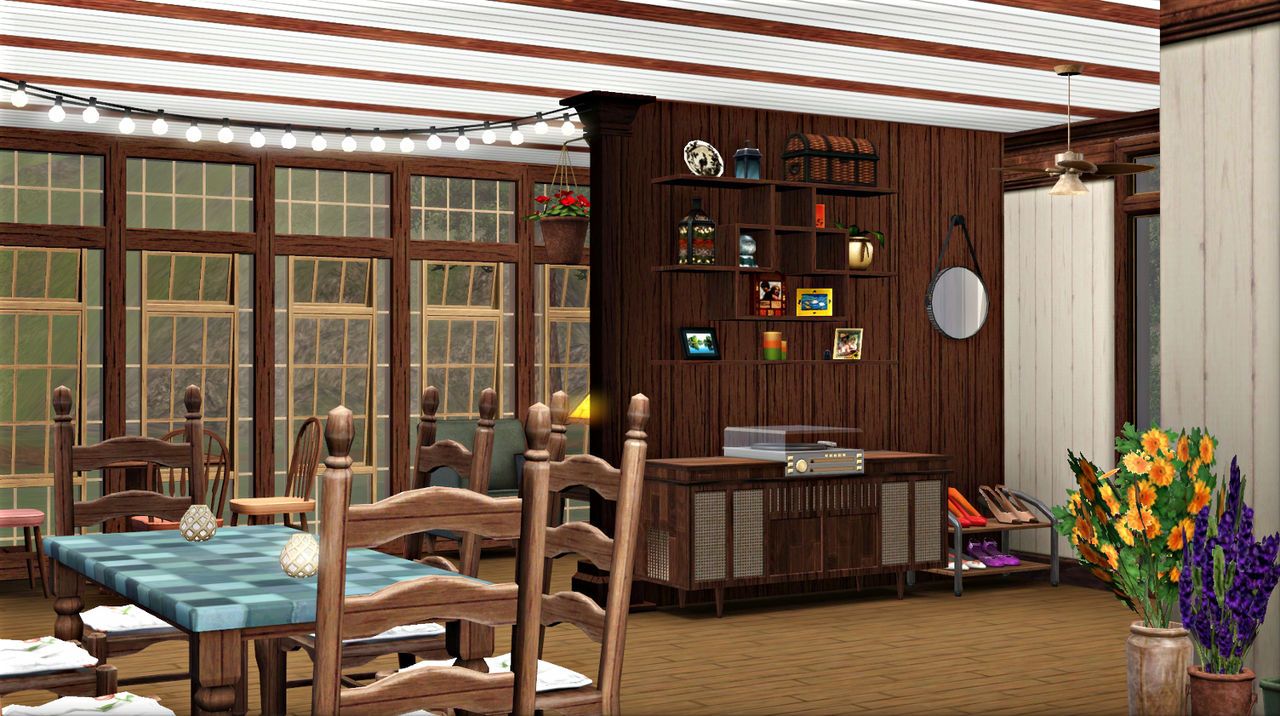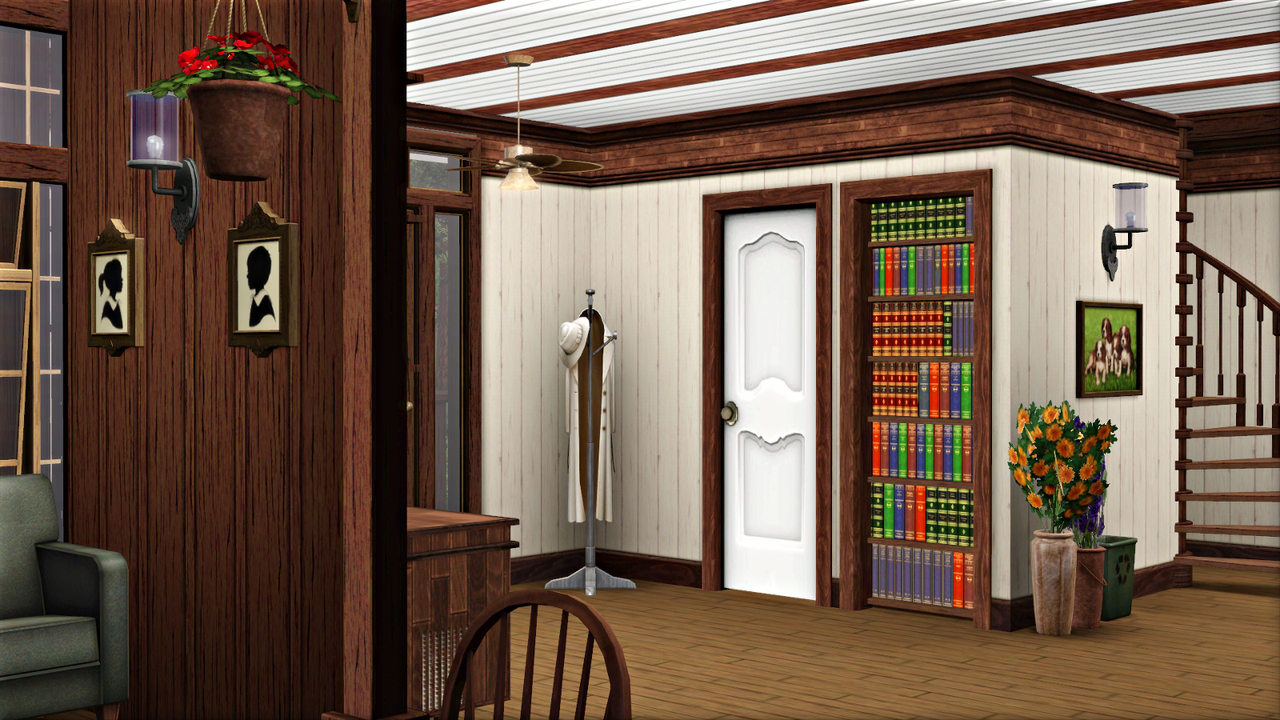 View from the dining table.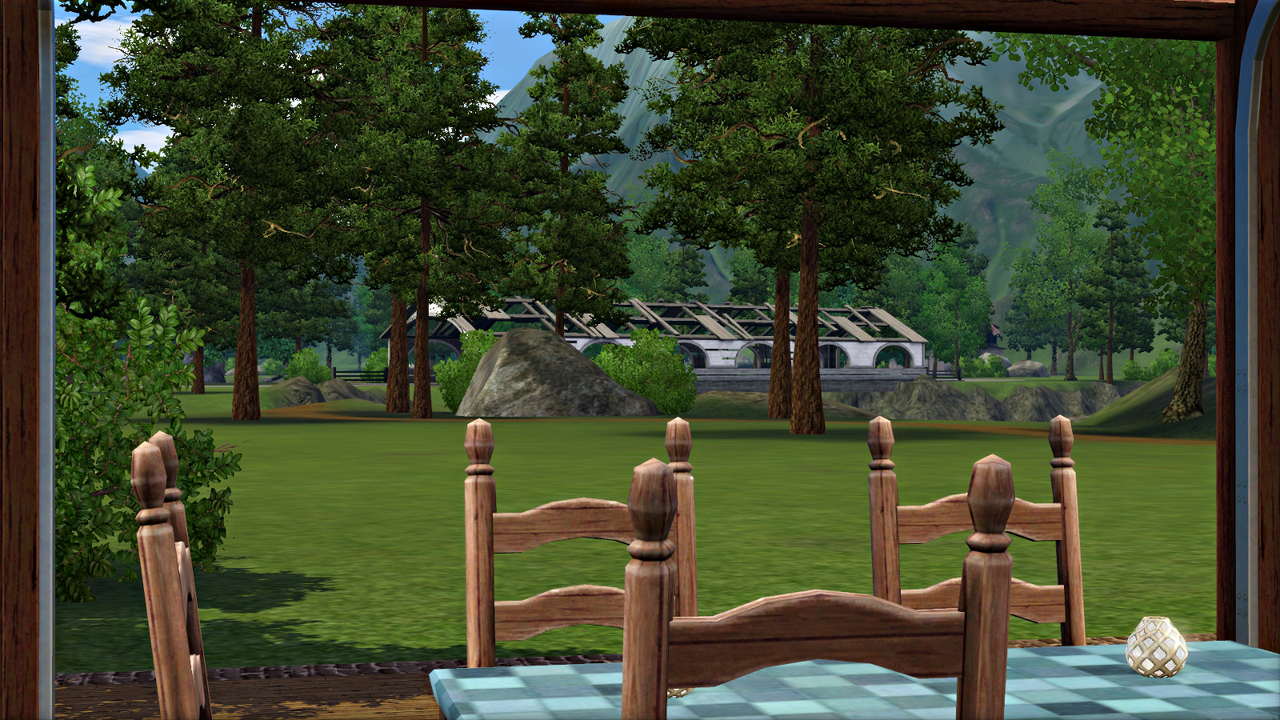 The garage door I have used can be left open or closed as you prefer. It is easy to toggle between the two settings.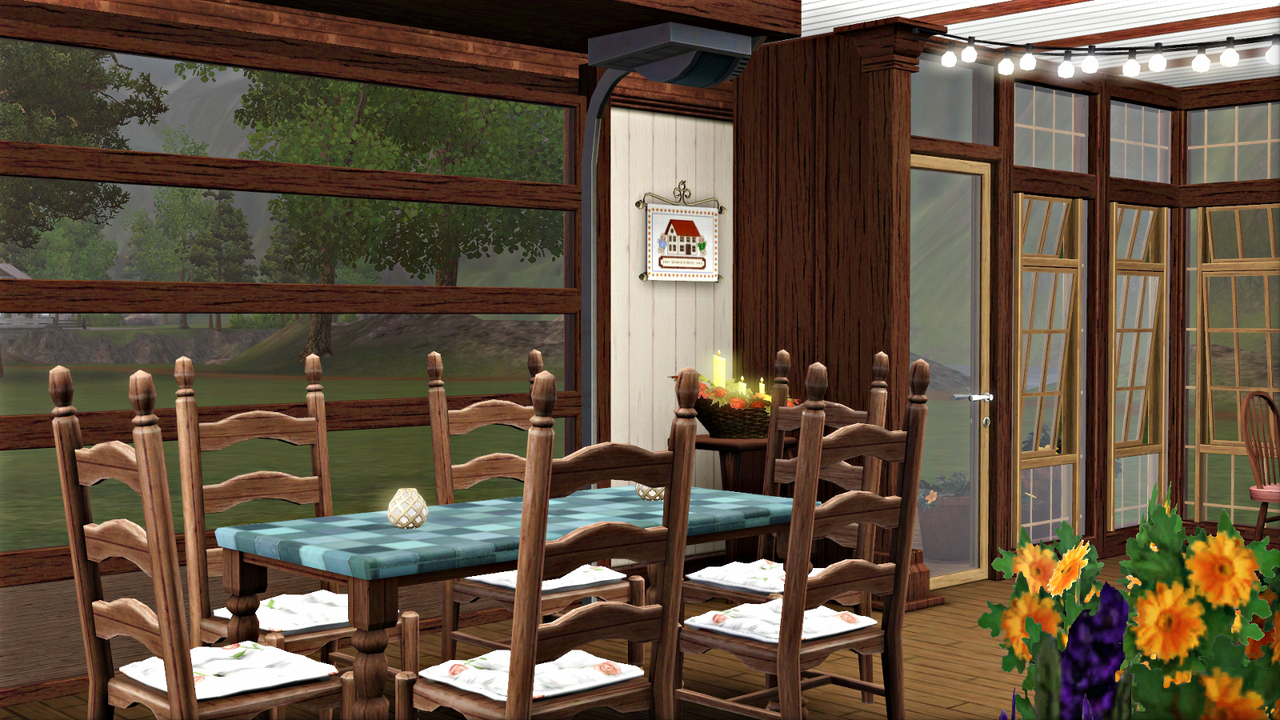 The little study gets decent natural light in the afternoon. You may wish to buy a computer for the desk; I generally prefer not to, for my inactive households. The sketchpad shown below is just a placeholder, to prevent sims from eating there.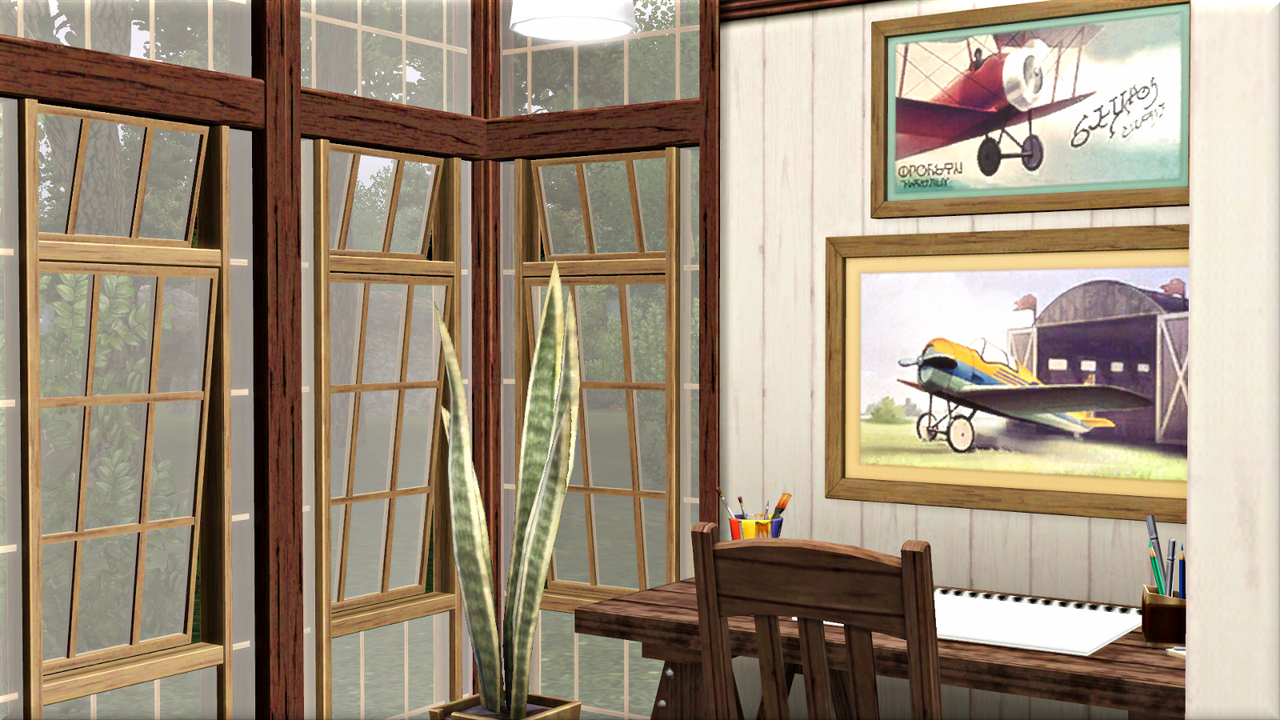 The main double bedroom, with views of the mountains and woods.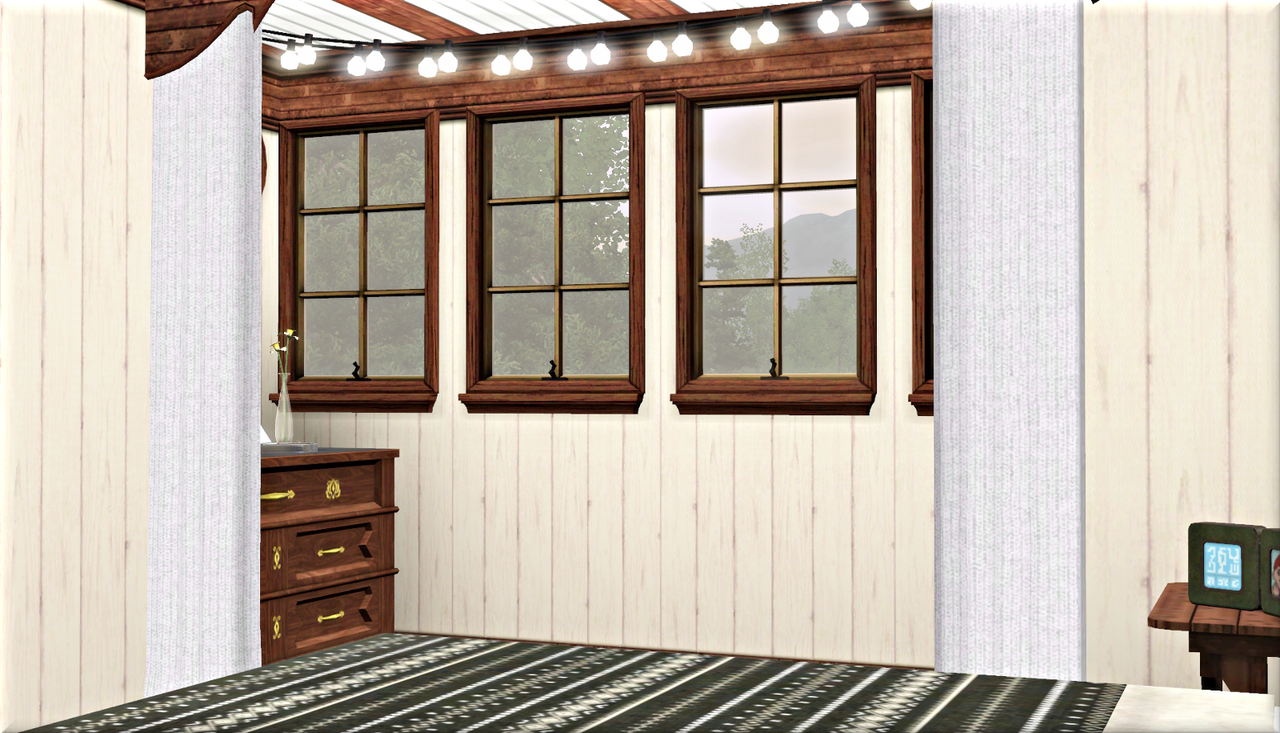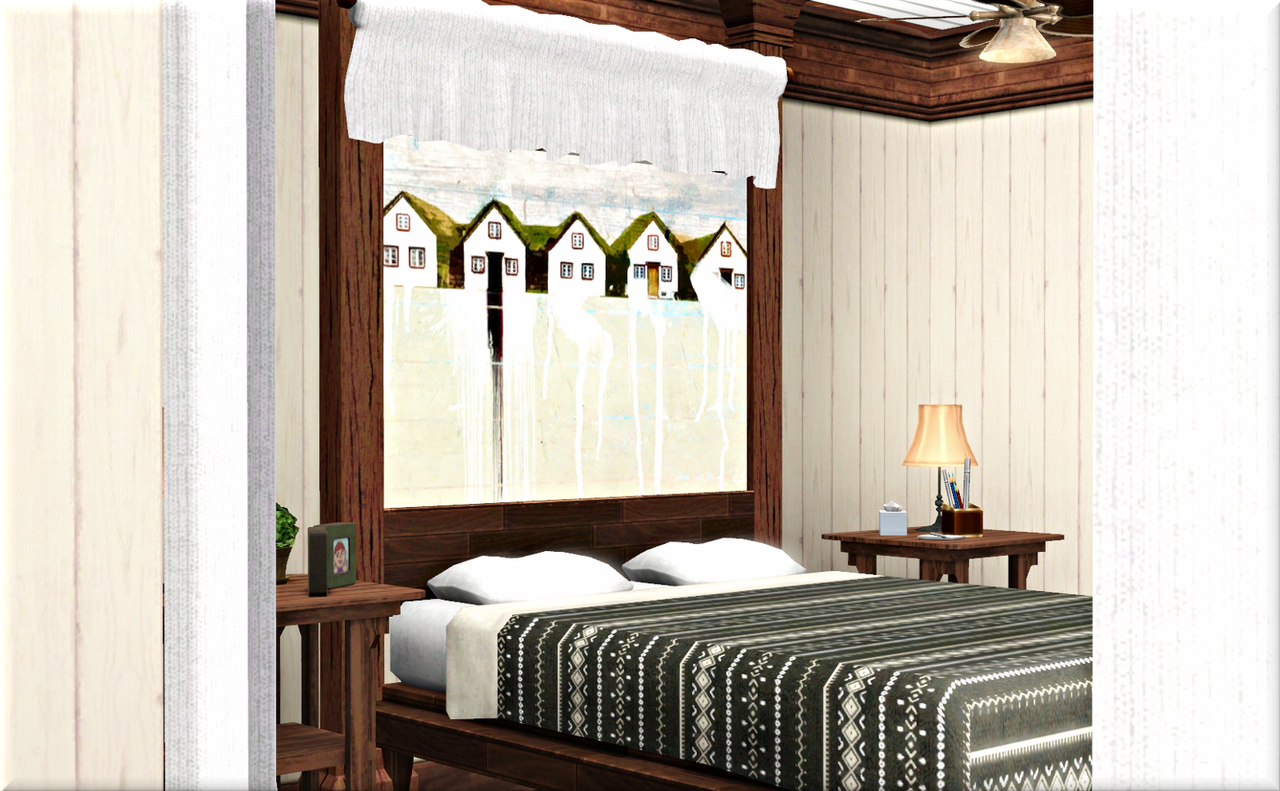 The single bedroom is, regrettably, very small. I wanted to give you the option of a second bed, and this was the best I could manage. Keep it as a guest room for a visiting grandchild, convert it into a second study or small hobby room, or even knock through to enlarge the other bedroom. I wouldn't try to put a crib in here for active households: toddlers you are actually playing tend to require a decent amount of floor space.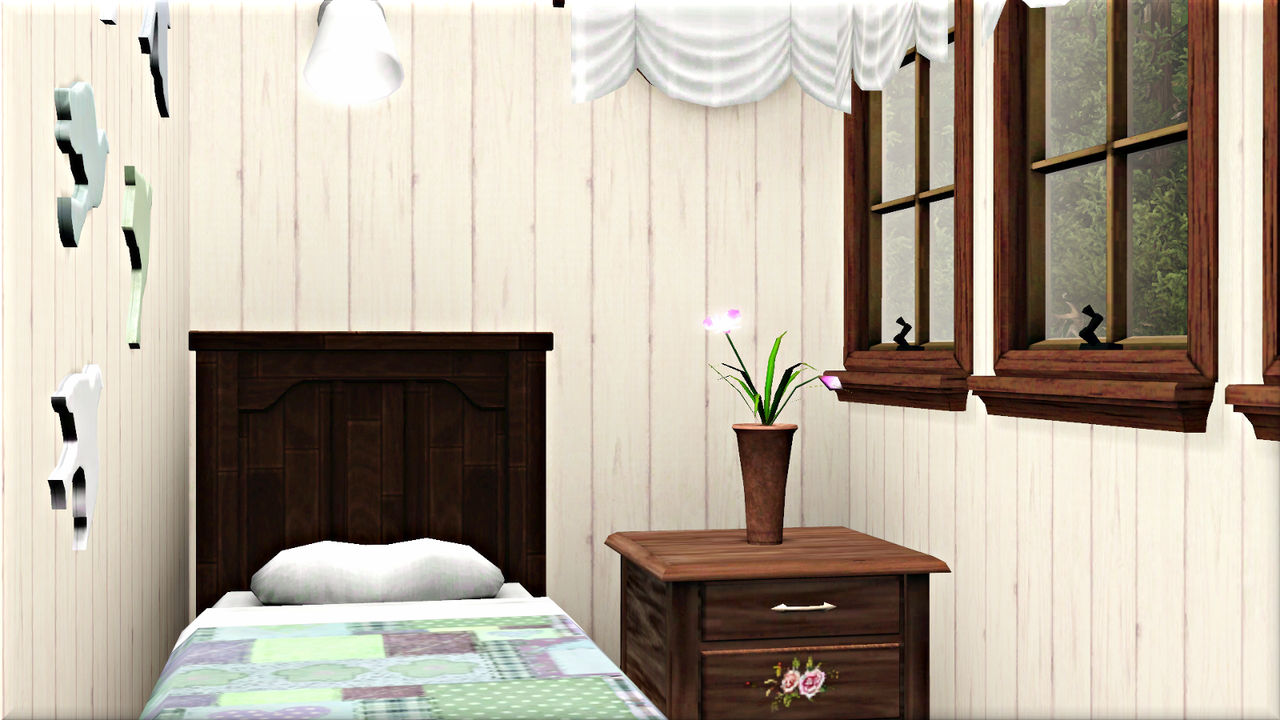 Bathroom, with shower/tub combo.