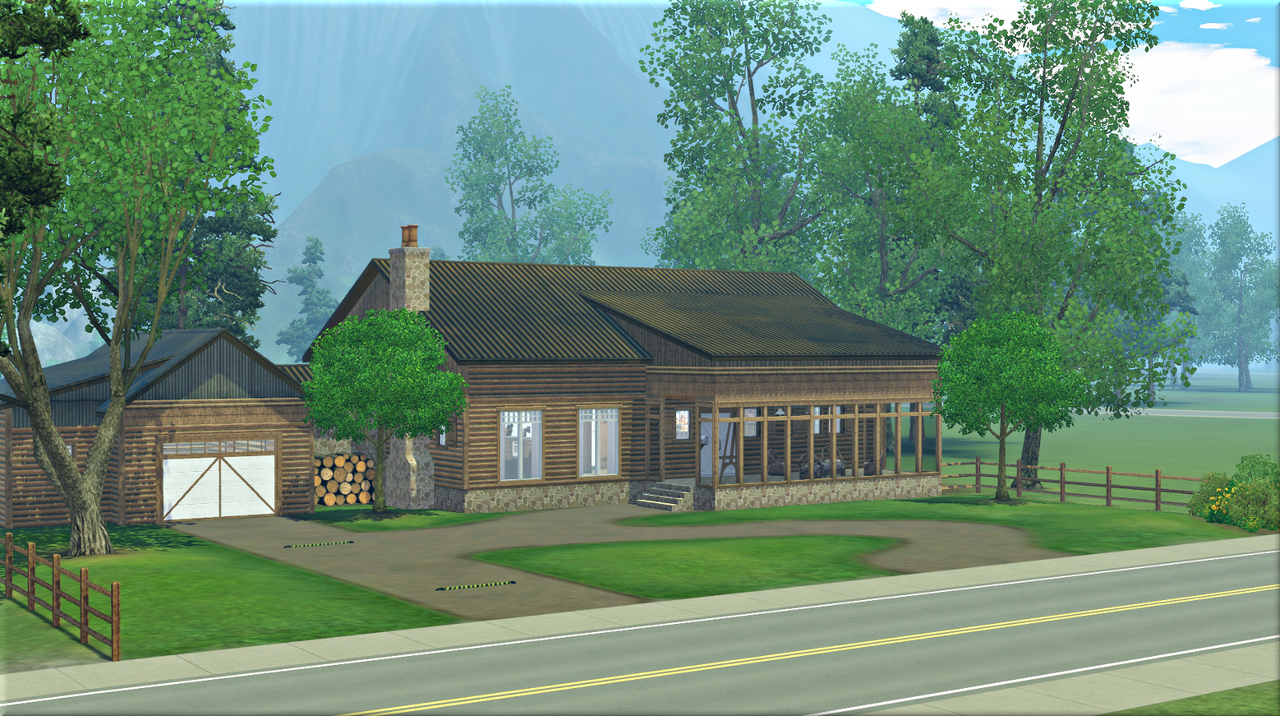 This rustic log cabin is full of spaces for your sims to socialize, relax, and work on their hobbies. It was designed with sports-lovers in mind, with a workout area, fishing bait garden, soccer goal, foosball table, and boat storage. However, on site you'll also find an easel, outdoor chess table, guitar, games console, spacious kitchen, and shelves loaded with skill books.
The front porch is a comfortable place to sit, with a river view through the screens.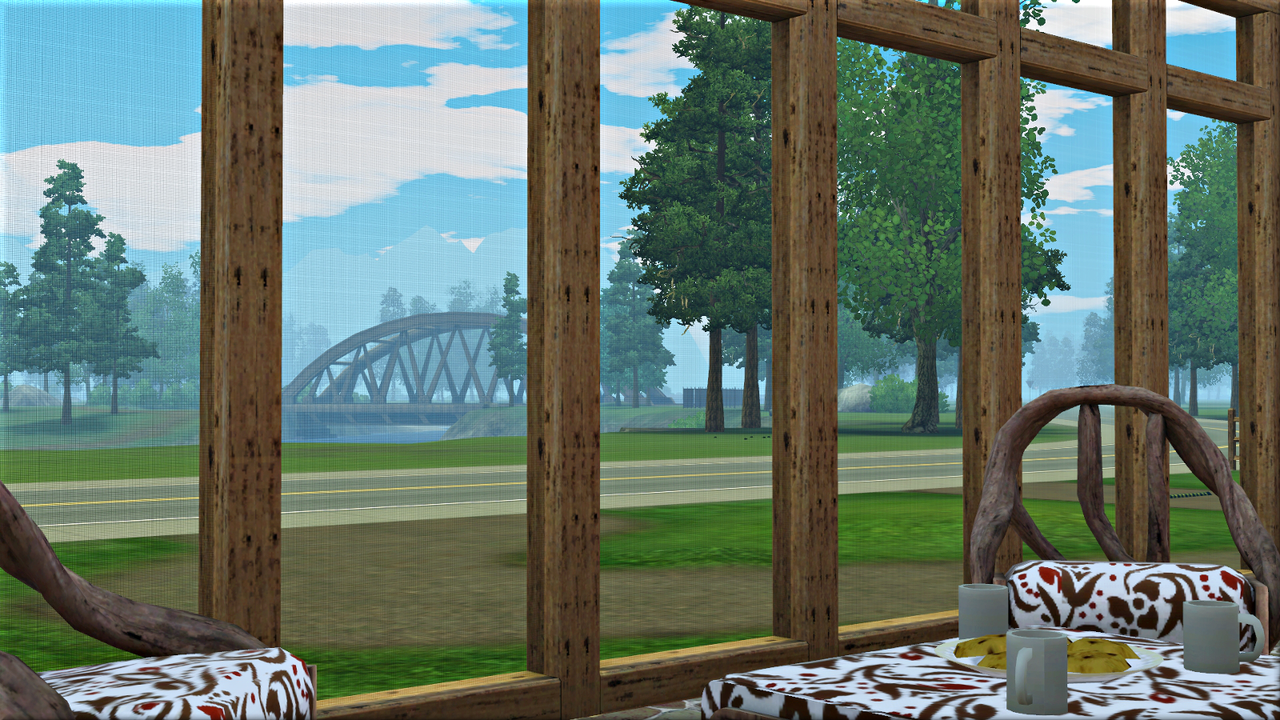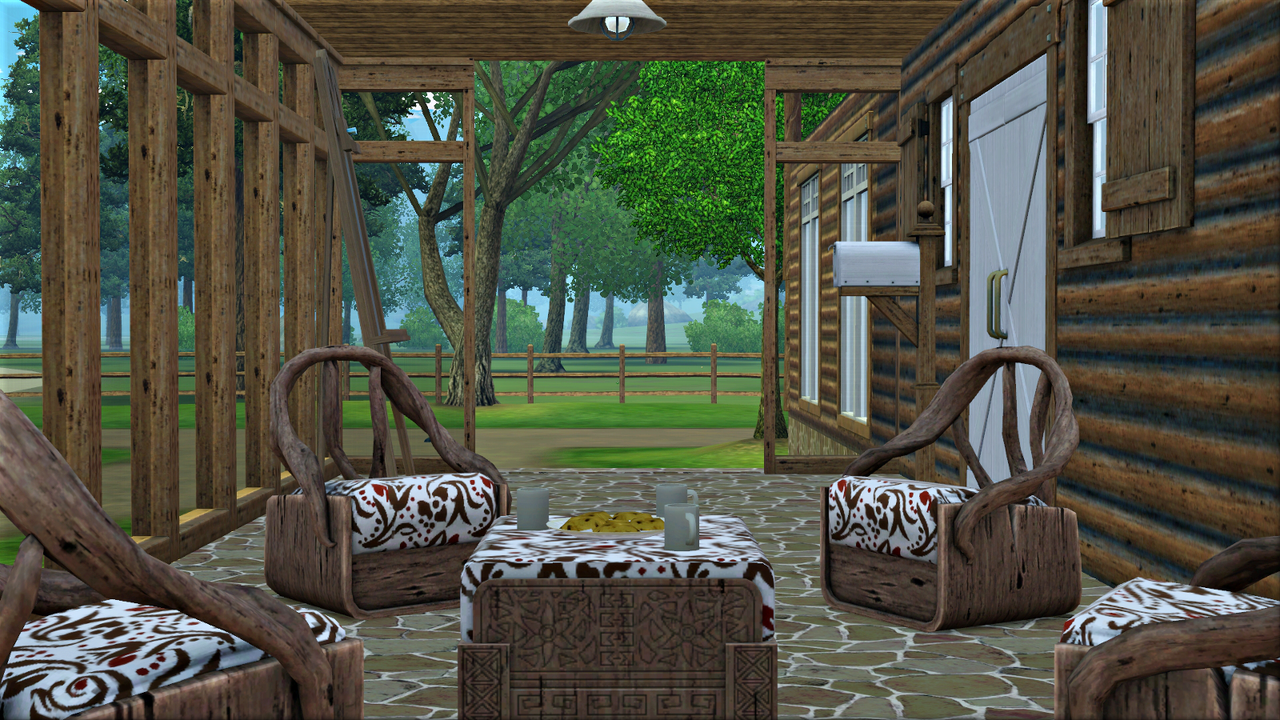 Out back are various perfect quality plants, and the soccer goal.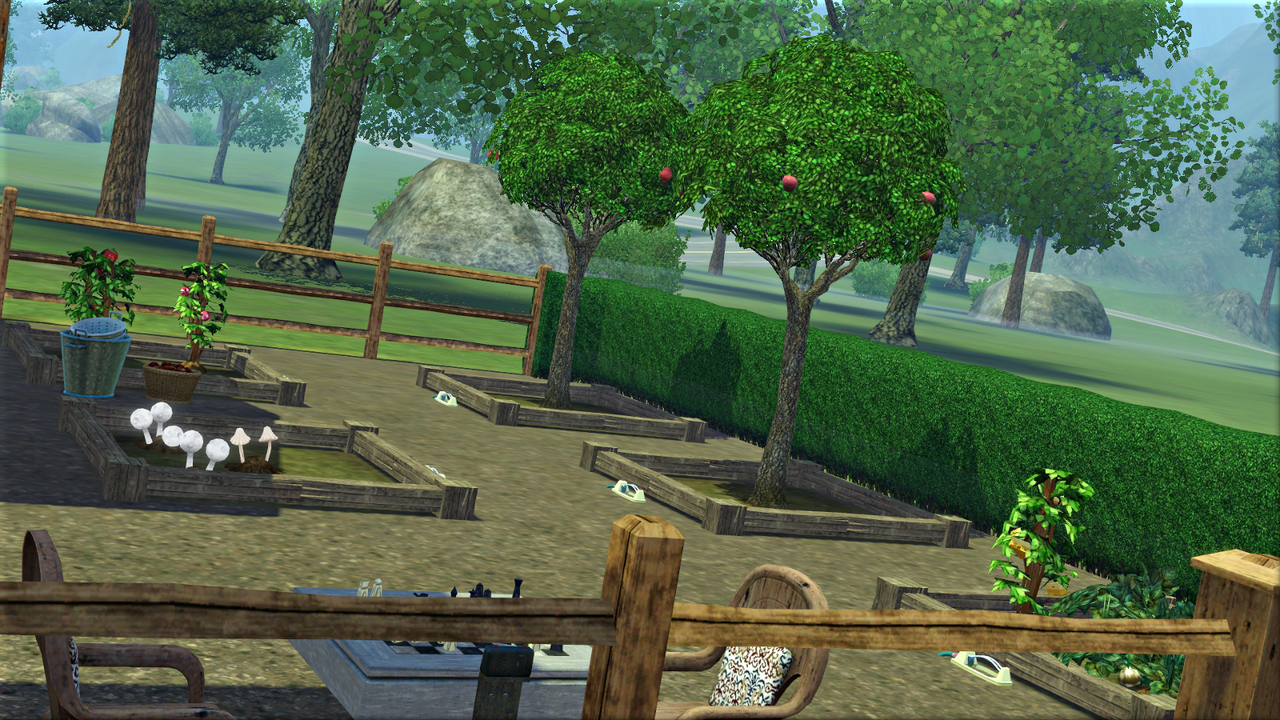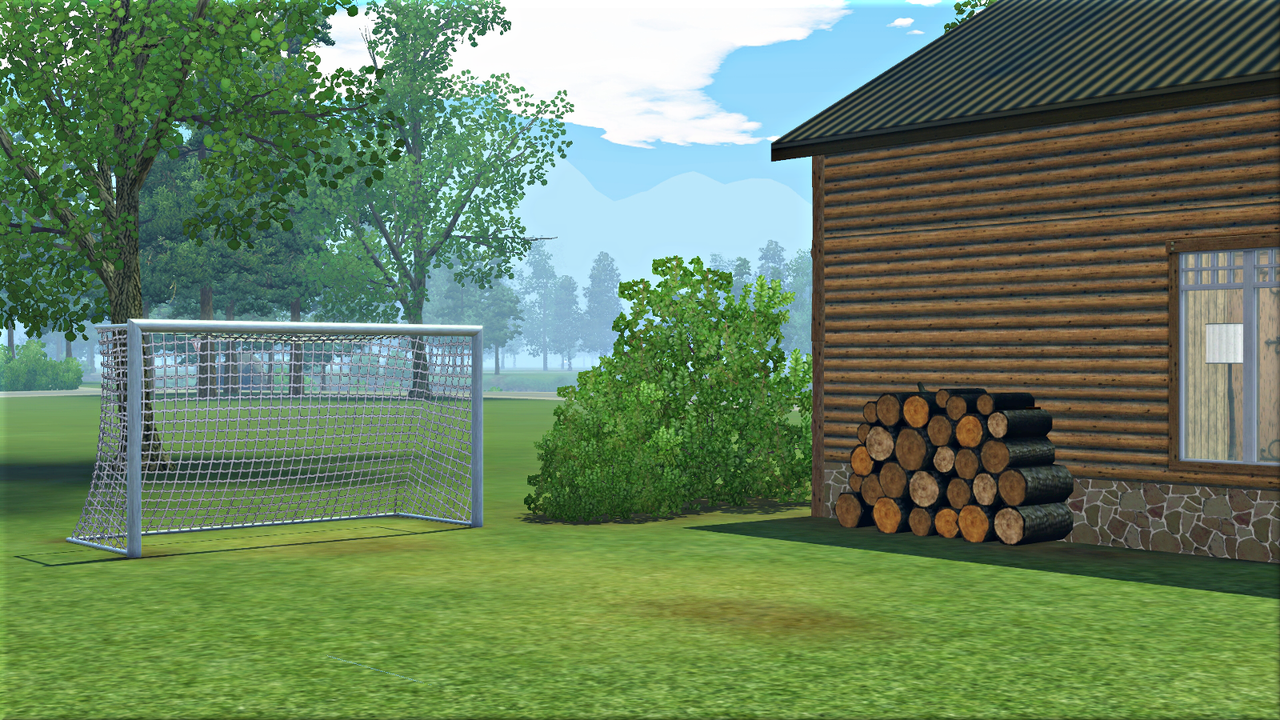 The house is currently set up with two double bedrooms, but it could be modified to accommodate a family.
The main sitting/kitchen/dining and workout areas are all 'beautifully decorated' (+40). The rec room, back garden, both bedrooms, and main bathroom are 'nicely decorated' (+25).
There are speakers in most of the hobby and entertainment areas, and all but one of them are upgraded to give a better moodlet. The exception is the speaker in the back garden, which I had to make 'unbreakable' because sims would not be able to reach it to repair it.
Most of the rooms are on the main entry level. Here we have the great room, dining room (actually part of the same room), two double bedrooms, and a shared bathroom. Stairs lead down from the kitchen to the garage and up from the hallway to the rec room.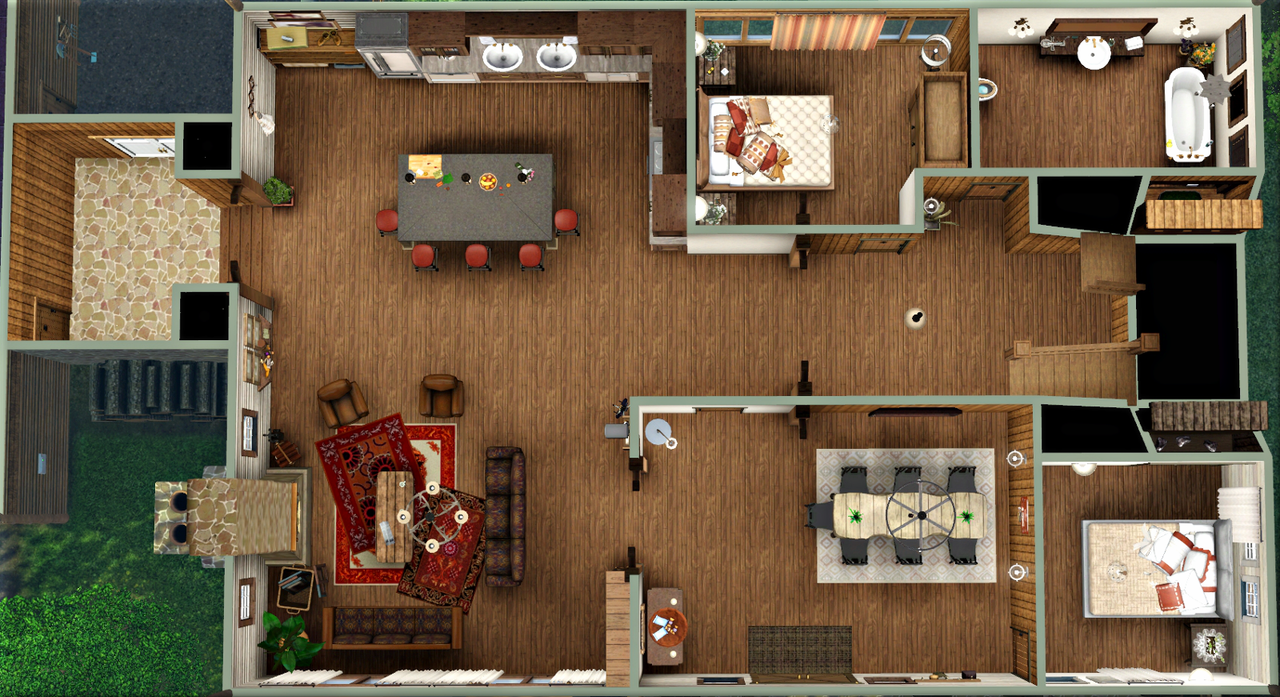 The great room is the heart of the home.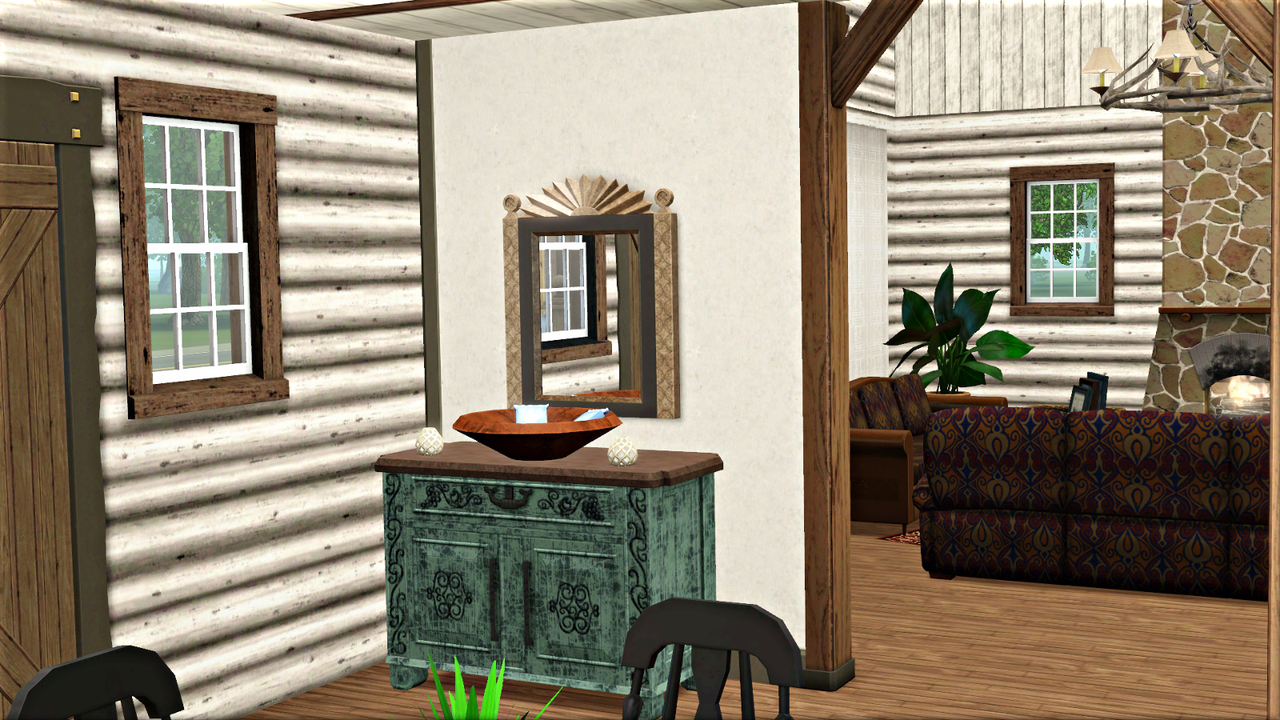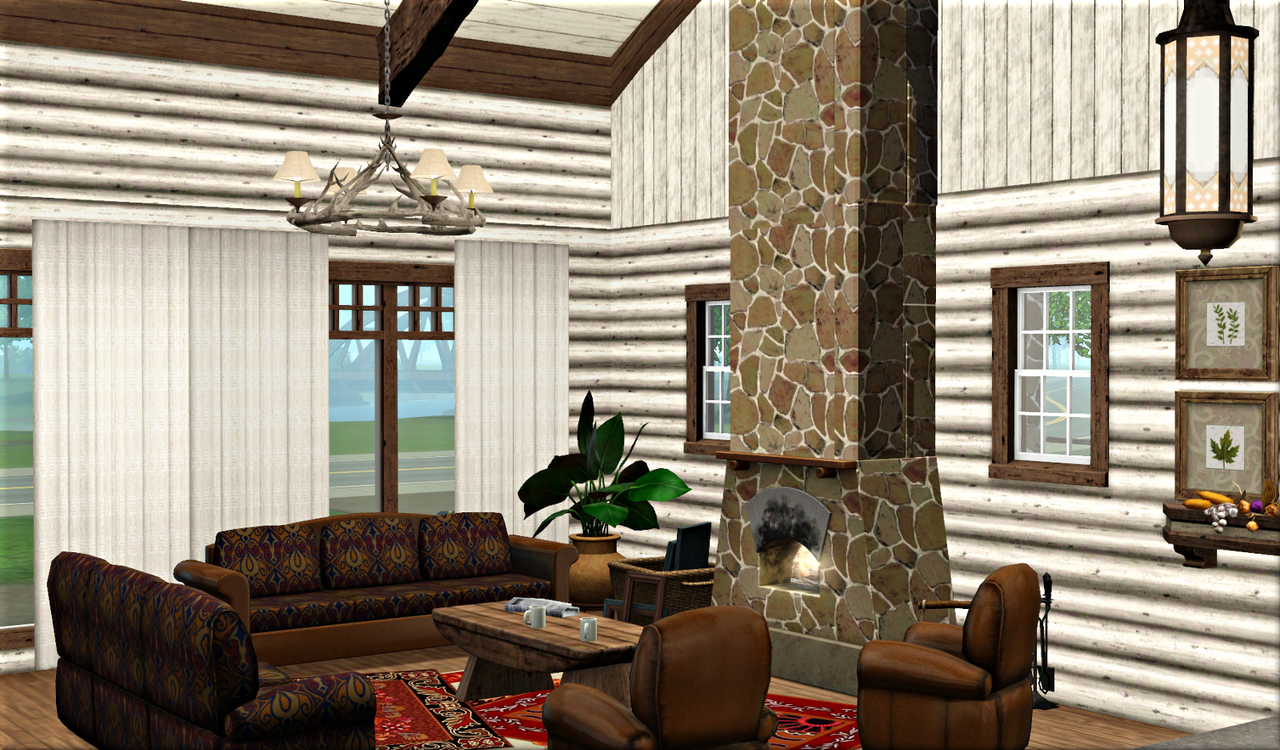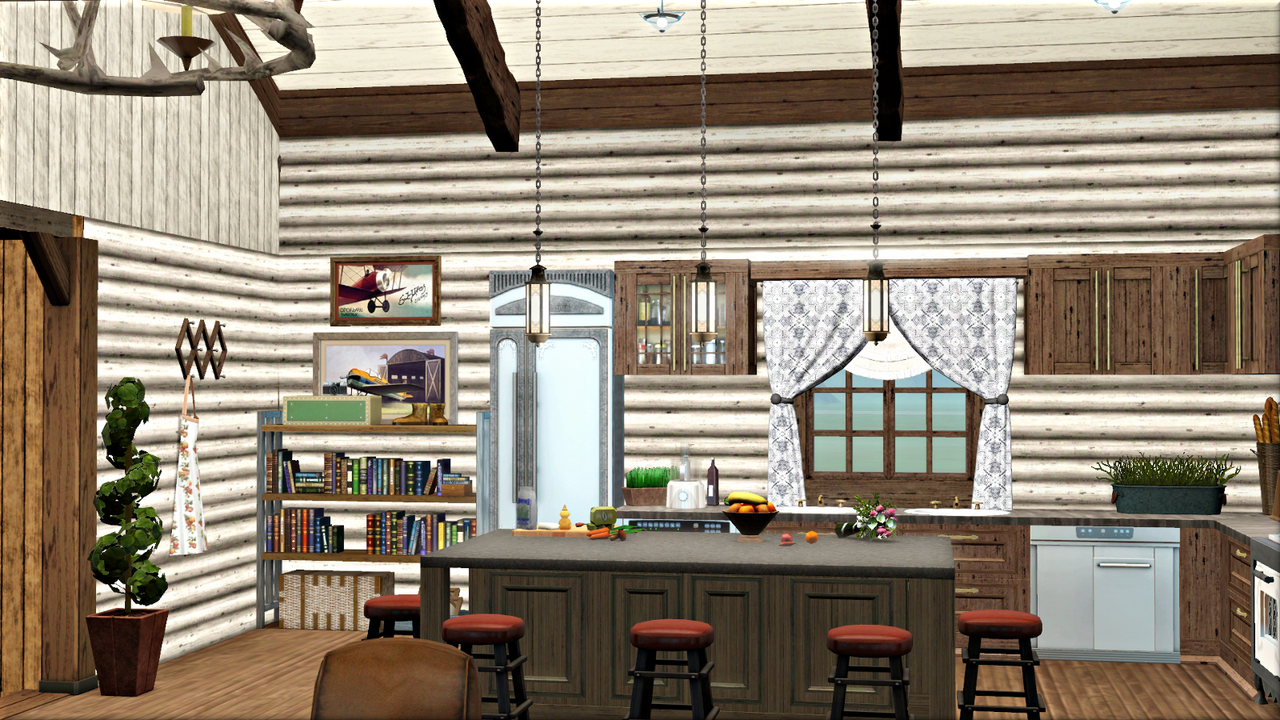 It has a vaulted ceiling, with exposed wooden beams.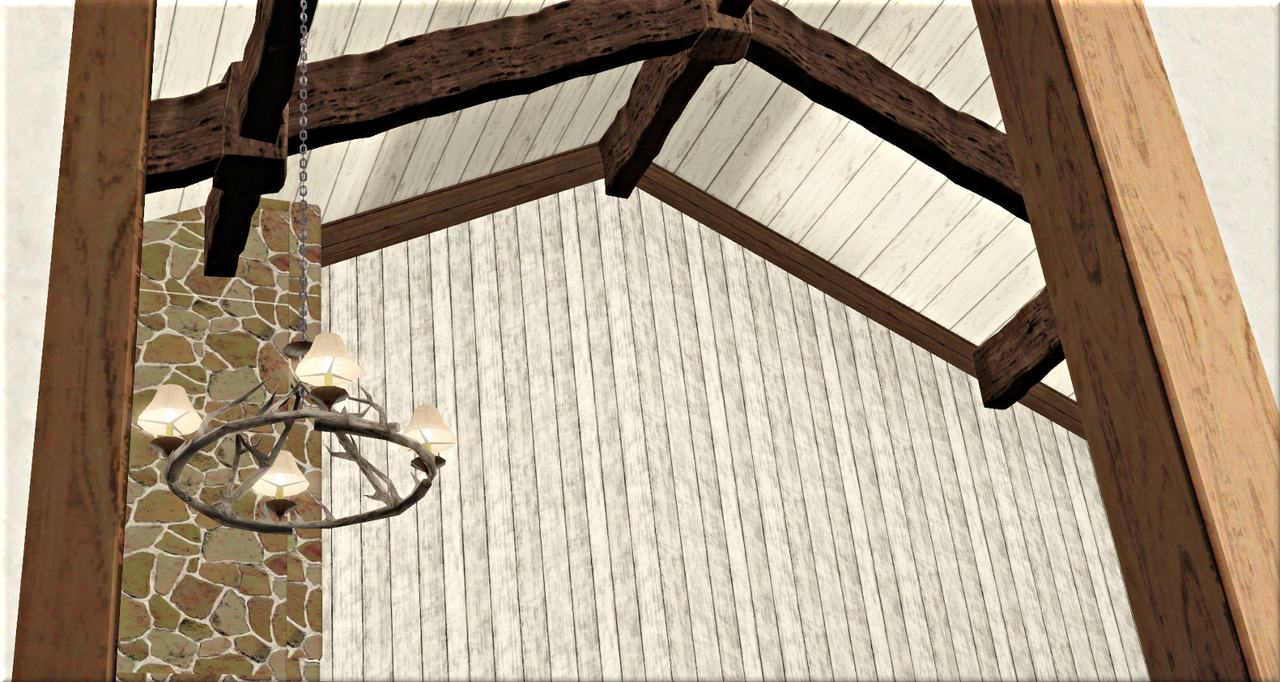 Next to the great room, to the other side of the front door, is the dining room. If you feel like the breakfast bar would be enough, you could always expand the front bedroom out into this area.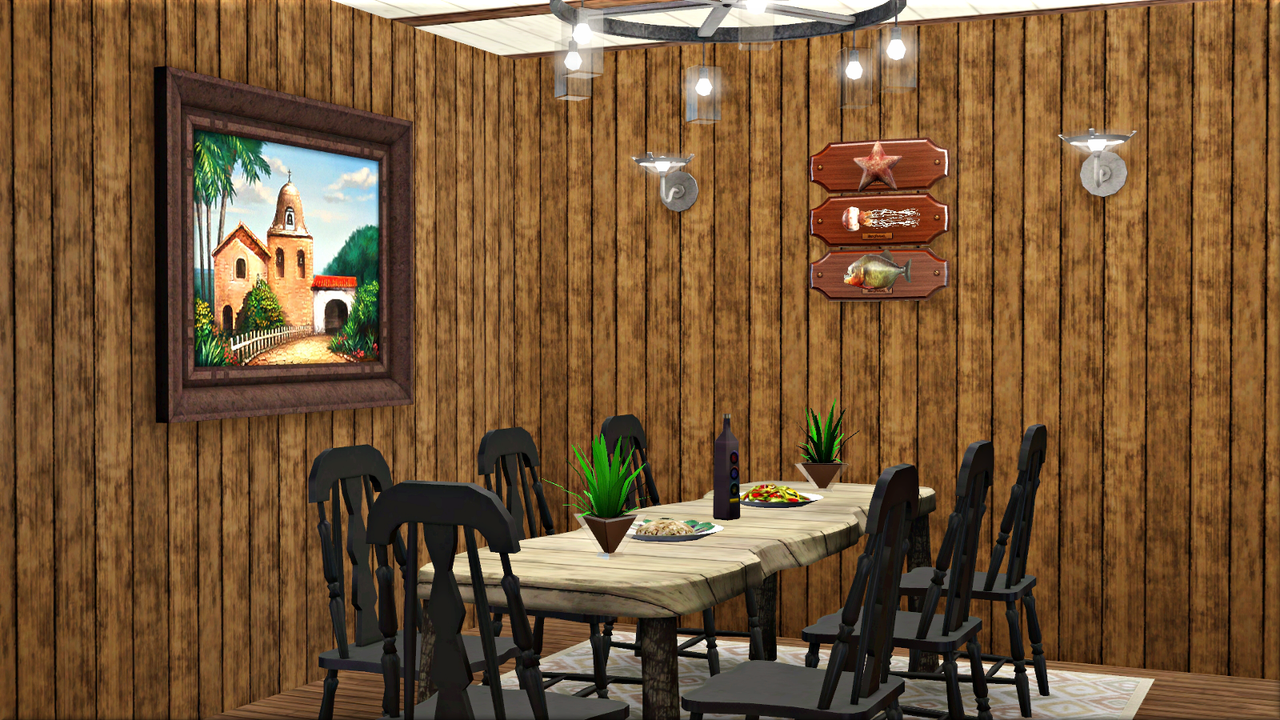 Here is that bedroom.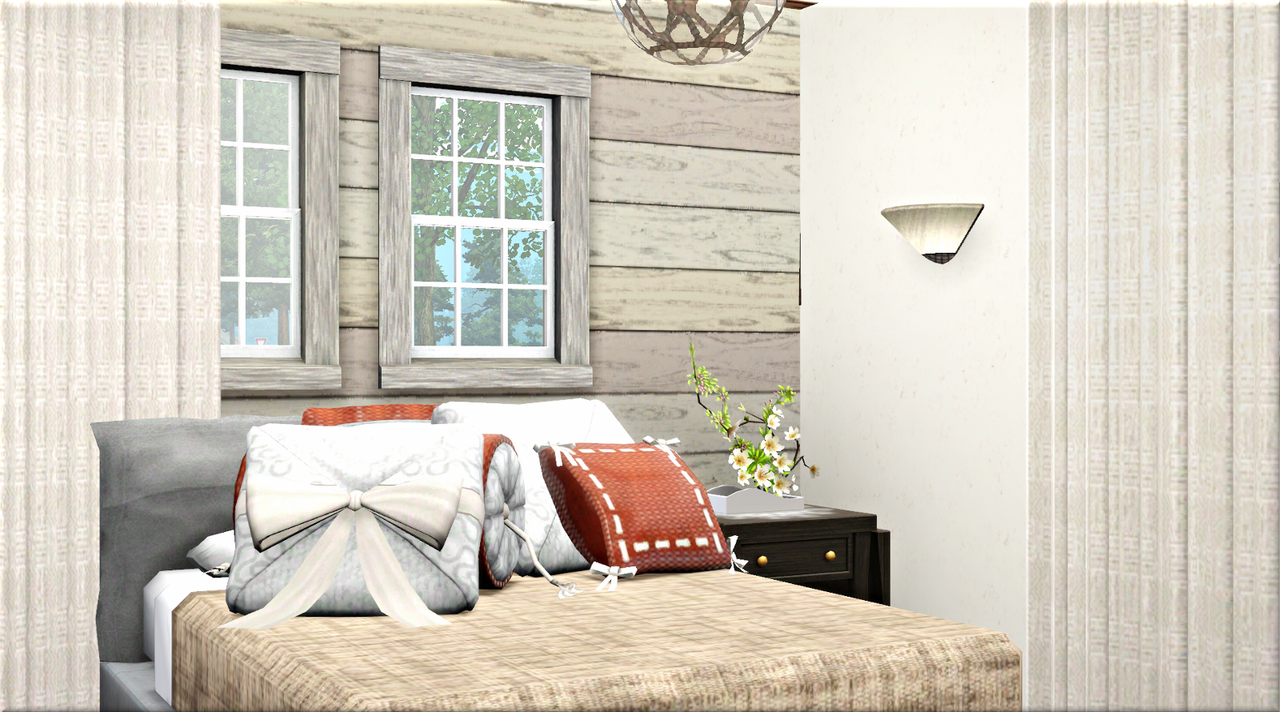 The other one is just across the hallway, at the back of the house.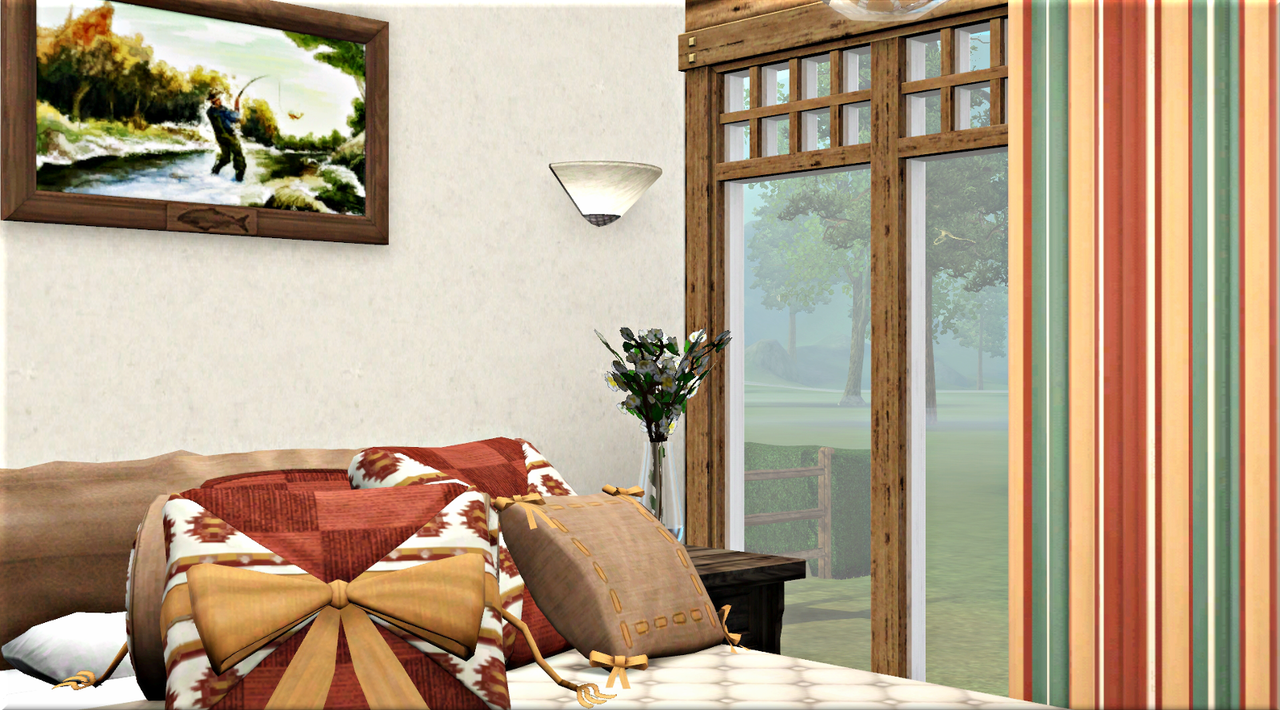 They share a bathroom.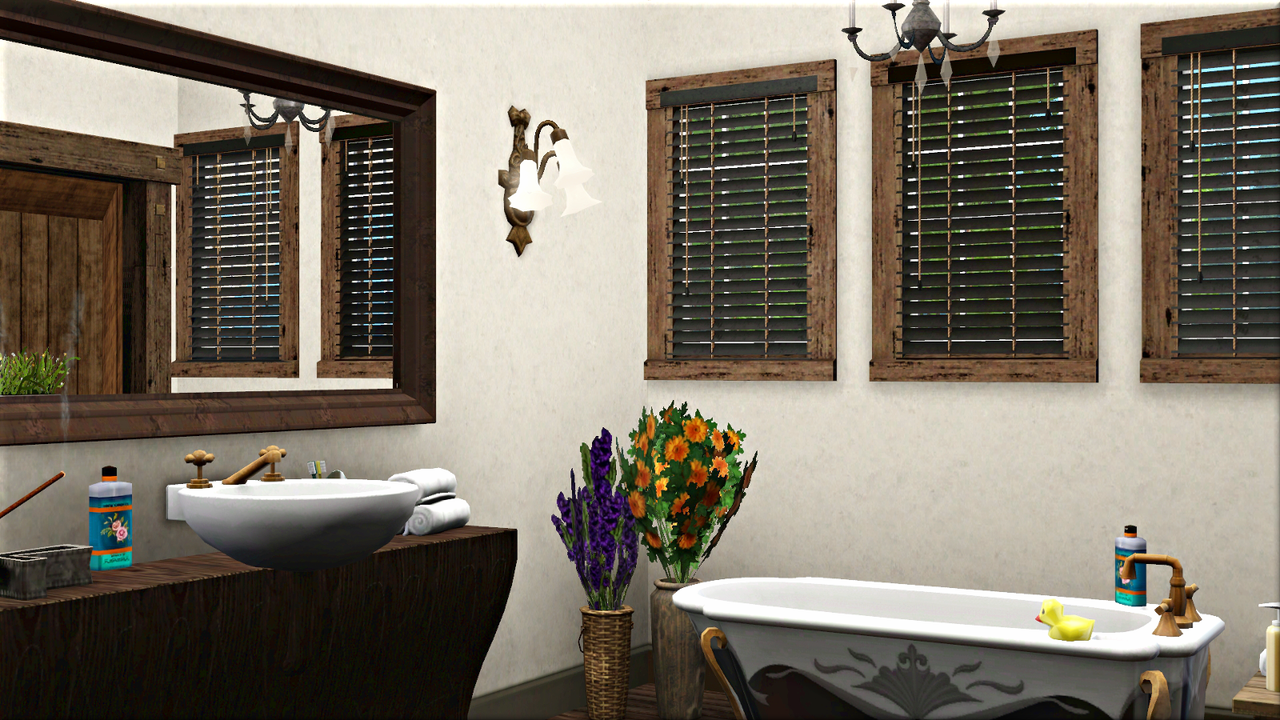 Upstairs is the rec room or den, where sims can grab a drink and watch the game. There is also a console and foosball table, and the stereo that controls the speakers throughout the house.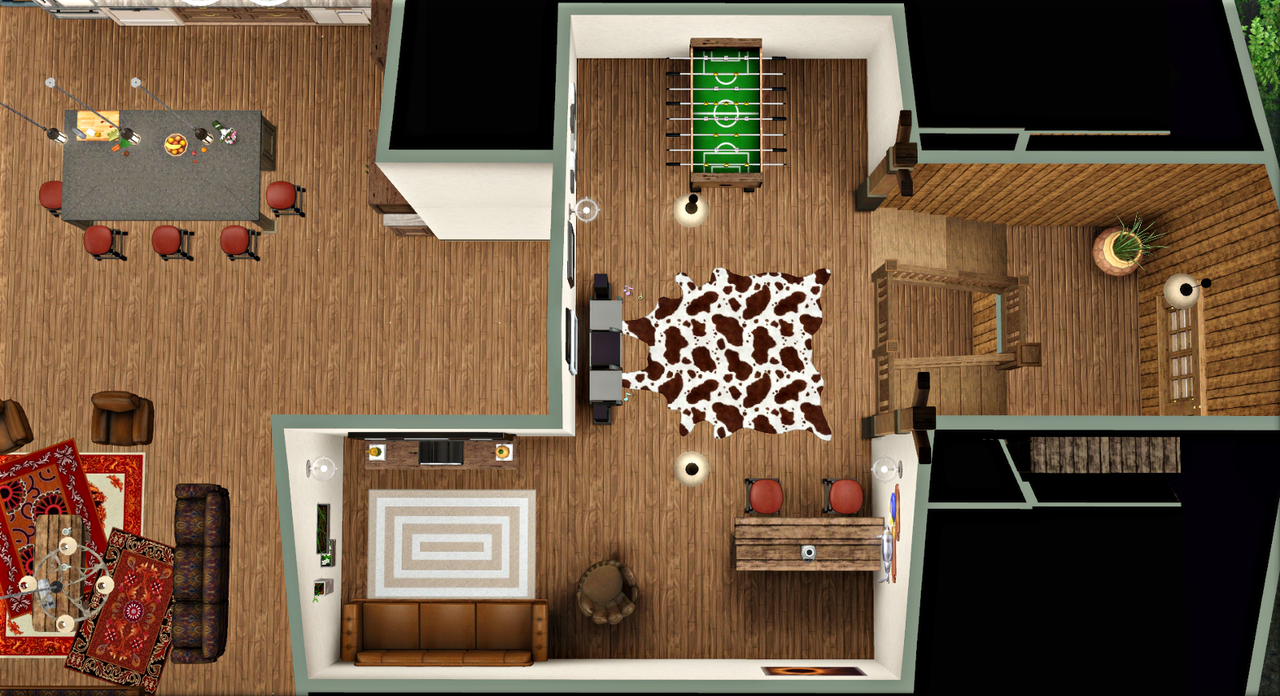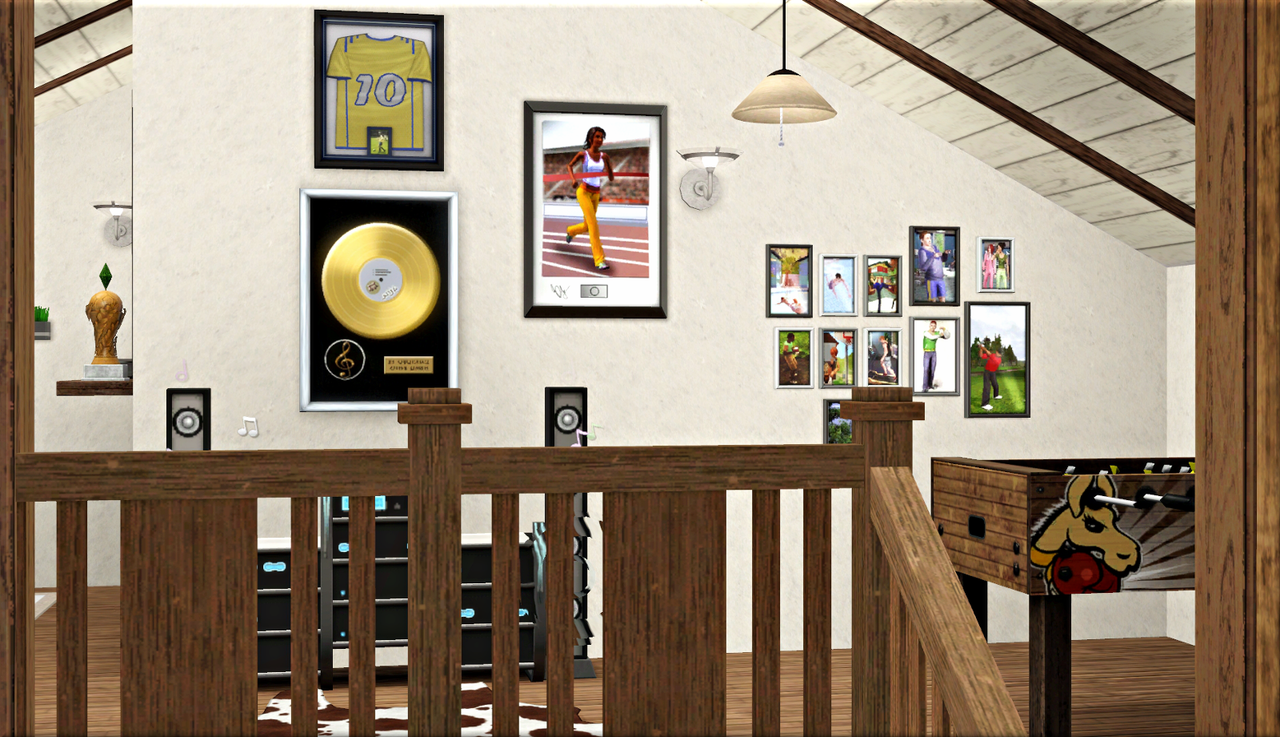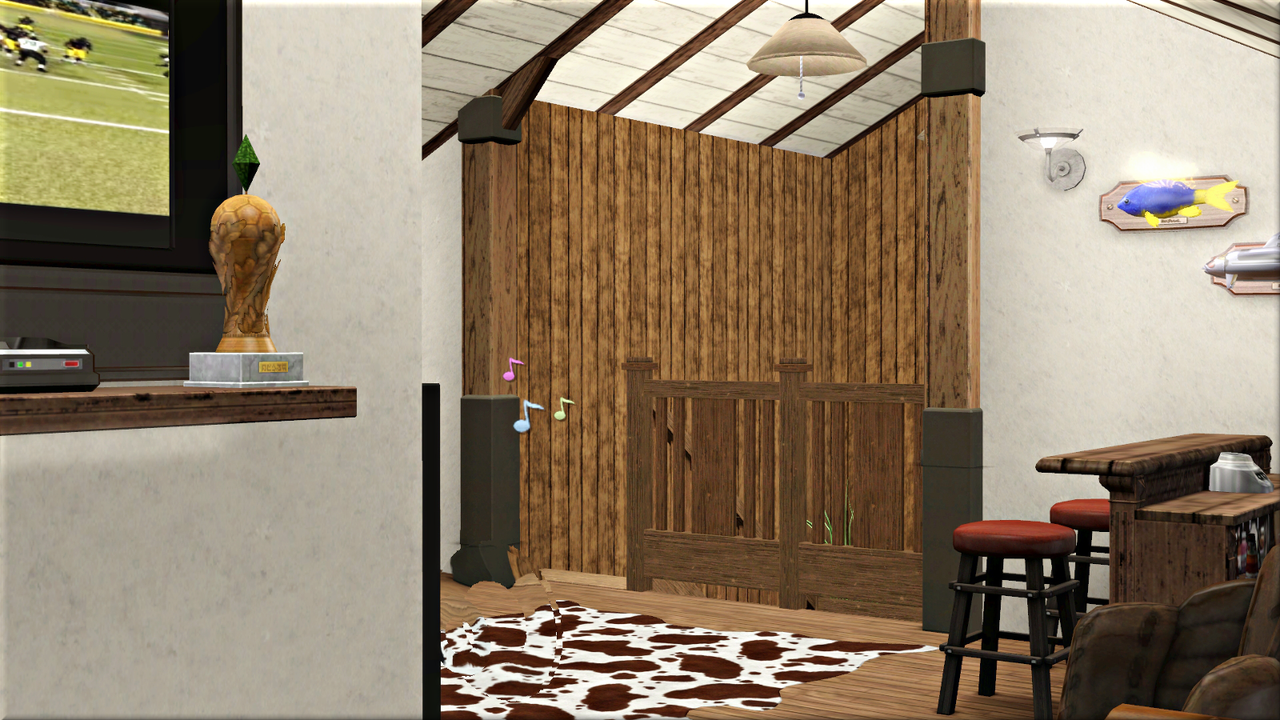 Finally, we have the garage, with a ballet bar, pull-up bar, boat storage, and little shower room. If you are short on beds, this space could easily be converted into one or two extra bedrooms. For now it provides a nice little place to work out.